The Story
Talley & Twine, like many other companies now, set out to make a timepiece that is quality and affordable. Although they seem to be a little late to the party (which only helps them out). They are a response to the failed companies who set out with that common goal but compromised quality to meet a particular price point – which is unacceptable. Talley & Twine is set out to do things differently and actually meet both goals so that the average man can have the style that he deserves. "A man who is impeccably groomed and takes pride in his appearance can appreciate this clean and classic design."
Quick interesting facts:
The number seven on the face represents completion and a distinct look.
"Talley & Twine" is an intersection in Virginia. That intersection used to be filled with crime, but now has developed nicely. The company name represents a bright future.
Packaging and Presentation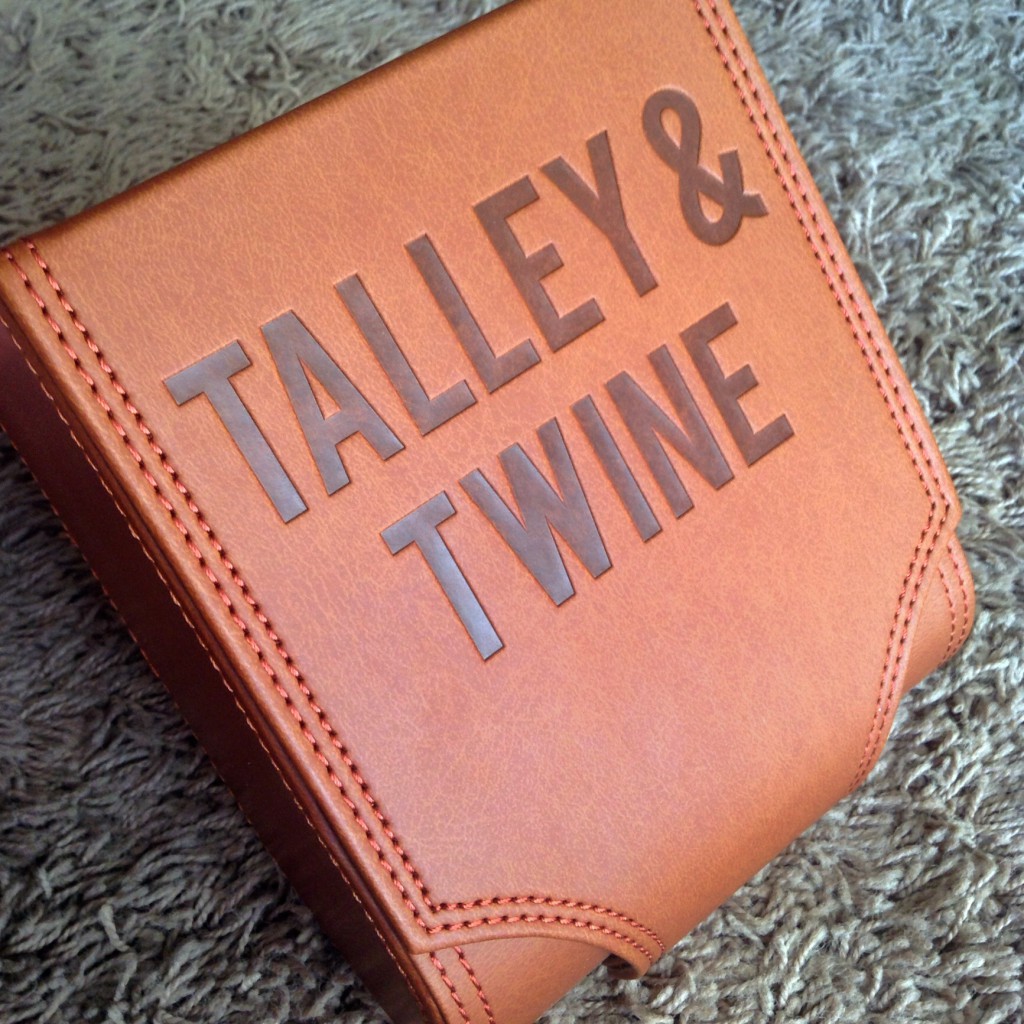 "I'm always looking to see that watch companies send their watches to the customer with excellent presentation. I think it adds a great touch by showing they are grateful for their business and respect the customer." Talley & Twine deserves an incredible amount of praise for this watch box because it is absolutely gorgeous.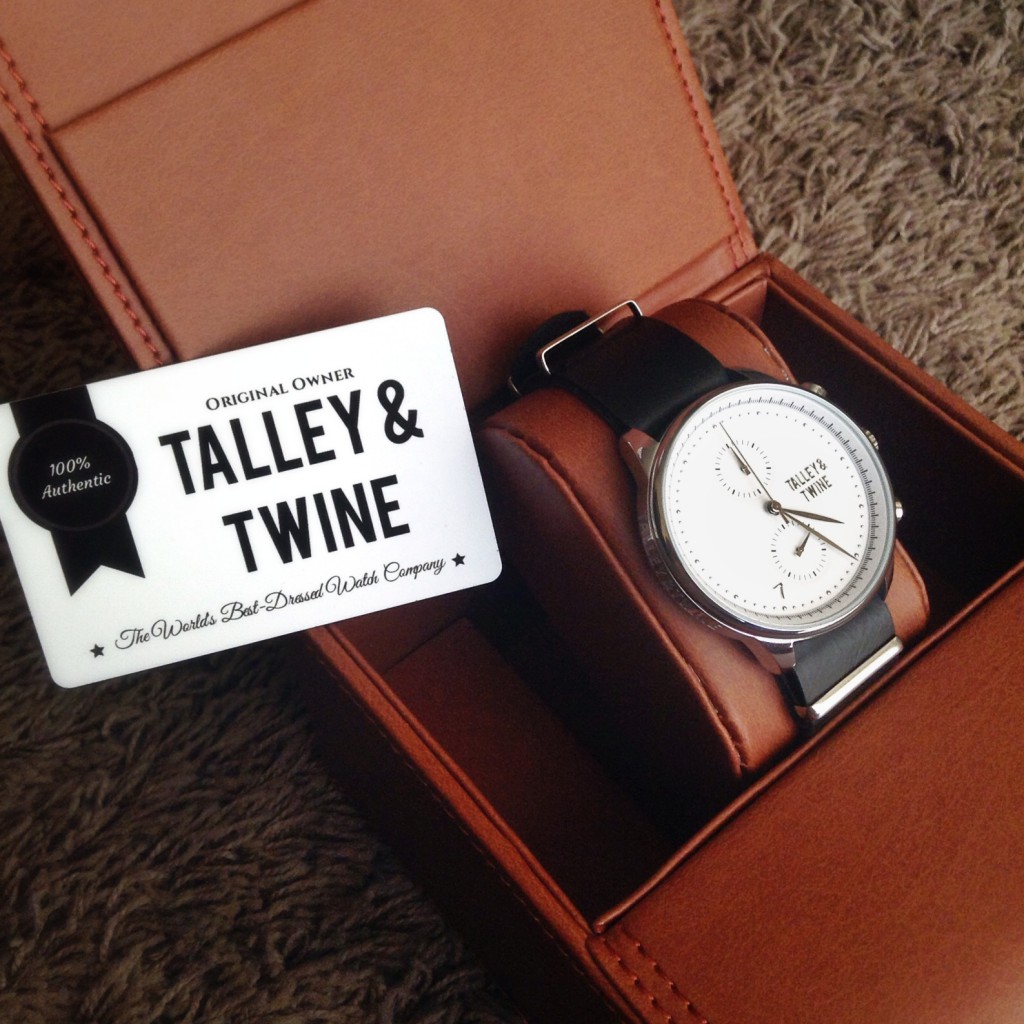 This is by far the nicest case I have ever received. It's large and thick with a sturdy yet soft pillow. A magnet holds it tightly closed and I s a joy to use. I will be hanging on to this watch box for a long time. It's details like this and their beautiful slow sweeping chronograph second hand that keeps me recommending this brand over and over again. Respect for the customer is most certainly in the details.
Design and Specifications
• Water resistant 5ATM
• 22mm Black Leather NATO Strap
• Large 46mm Face
• Crafted from 316L Surgical-Grade Stainless Steel
• Fully-Functional Chronograph with Independent Sweeping Second-Hand
• Distinctive Minimalist Face Featuring the Number Seven
• Three-Dimensional Minute/Hour Indices Surrounding Face
• Extremely Accurate Miyota Chronograph Movement
• 1-Year Manufacturer's Warranty
• Complimentary Priority Shipping (2-3 business days) in the US
The Face
This is the first model by Talley & Twine and the face of this watch really does set it apart from its competition. The silver accents reflect light to shine like no other watch I have seen yet. The flat hands effortlessly move around the beautiful large dial pointing towards tiny silver beads. These raised bead like markers at each minute interval are quite lovely and an excellent touch. I have never seen anything similar to these markings and I really like them because of their subtle elegance that they bring to the table. I think the sub dials are excellently placed as to not create a cluttered feeling.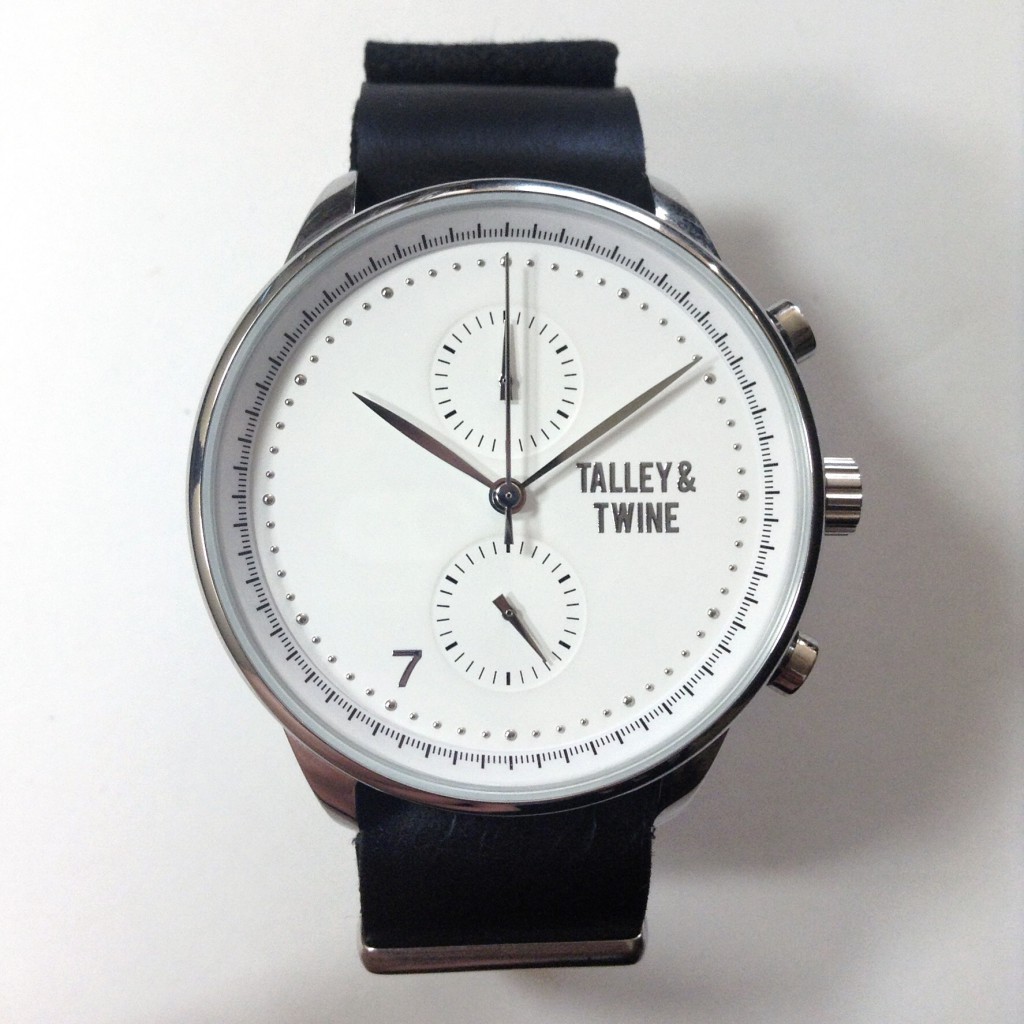 Although, I'm not a huge fan of the small black tick marks being in twos (every two seconds or every two minutes, depending on the sub dial you are looking at). To me, markings should be in ones because that's how everyone is used to reading a watch. Rather than making people learn a new method the design should be natural and effortless to use functionally. Lastly, the 7, chronograph buttons, and lugs are all unique yet subtle and tie the whole design together.
Pages: 1 
2