By Meor Amri Meor Ayob
I am a mechanical watch fan. Generally, I tend not to give a second thought to quartz and digital watches. However, when Casio recently unveiled the MT series which stands for "Metal Twisted", a construction a stainless steel covering melded to the G-Shock brand's advanced "Core Guard Structure" of stainless steel, resin and a substance called "Alpha Gel."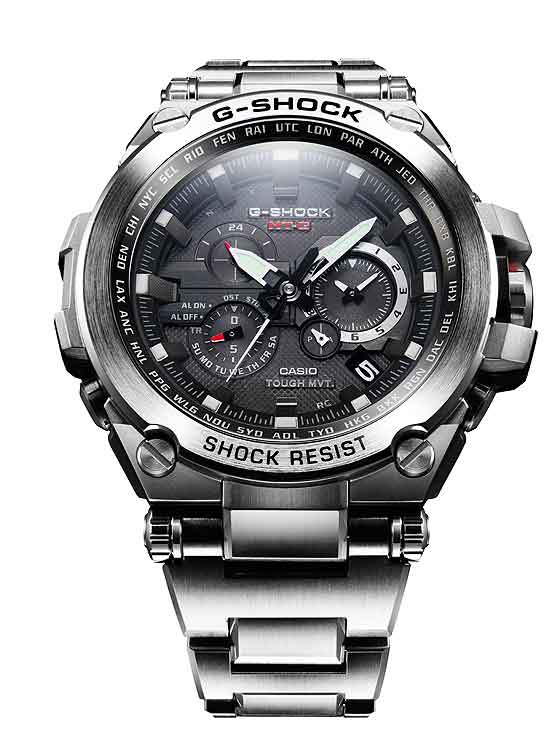 Above is the Ref. MTGS1000D-1A in polished stainless steel and resin. The watch features a chronograph function with a Multi-Band 6 atomic timekeeping feature that receives radio-controlled time and date updates from global transmitting stations. The watch, whose case and movement components are all made in-house at Casio's factory in Yamagata, Japan, also features a quick-lock "Smart Access" electronic crown, which allows the wearer to access all the functions by unlocking the crown and turning it in the desired direction. The MT-G's composite bracelet has stainless steel links layered on the underside with soft-touch, low-thermal-conductivity resin panels.
Below is the Ref. MTGS1000BD-1A in black-ion-plated steel and resin.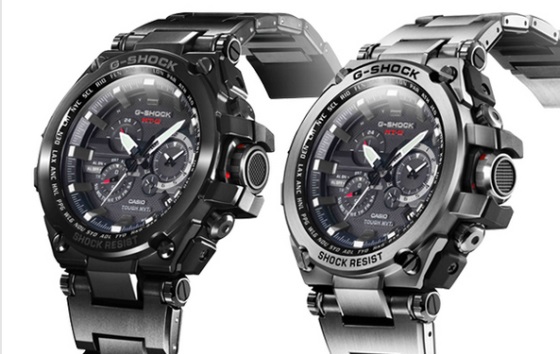 Any finally the limited-edition 30th anniversary model, Ref. MTGS1030BD-1A, in black ion-plated steel with gold highlights and and a red-paneled bracelet.
Below is a picture of the underside of the MT series G-Shock. The engraved caseback is steel while the undersides of the steel bracelet links are made of heat-resistant resin.
Latest information indicates that Casio is valuing these models around the USD1,000 price point. This is new territory for G-Shock watches and it would be interesting to see how consumers will react.
The effort made by the designers at Casio shows the commitment of the company to the G-Shock. Expect to see more interesting designs going forward.
Personally, I would go for the Casio Protrek series in Titanium. At the same price point, I get more gadgets in a single watch compared to the MT.