Seiko's new Black Series is a homage to the brand's iconic diving models from the 1960s and 1970s. Launched in 2022, the collection pays tribute to vintage designs that have been reinterpreted for modern sensibilities. The collection is aptly named the "Black Series" as it is designed for night diving, an activity that requires a watch that can withstand the challenging environment of the ocean. The all-black aesthetic of the collection is inspired by the enigmatic aura of the night ocean, characterizing its design.
Seiko has added three new models to the Black Series, all of which are vintage divers given the all-black treatment. These watches are equipped with a black-coated stainless steel case, black textured dial, hands and markers treated with green LumiBrite, and matching black straps and bracelets. Moreover, all three models have a water resistance of up to 200m, making them ideal for water sports and other aquatic activities.
The 1965 Divers SLA067 is the first of the three watches, featuring a striped dial with alternating sandy black and smooth finished textures.
Measuring 41.3mm x 13.1mm, the watch is powered by the Caliber 8L35 with a 50-hour power reserve. Only 600 pieces are available, and it comes on a Seichu fabric diver's strap with a buckle. This limited-edition timepiece is priced at $3,100.
The second addition to the Black Series is the SPB335, which boasts a two-tone black and anthracite insert, paired with a textured dial and stick indices for a stunning visual contrast.
The 41mm black-coated case houses a 6R35 movement with a power reserve of up to 70 hours, and it comes on a silicone strap with a buckle. With only 4,500 pieces available, the SPB335 has an MSRP of $950.
The third and final addition to the Black Series is the Alpinist SPB337, which features numerals on a black dial and measures 39.5mm x 13.2mm in size.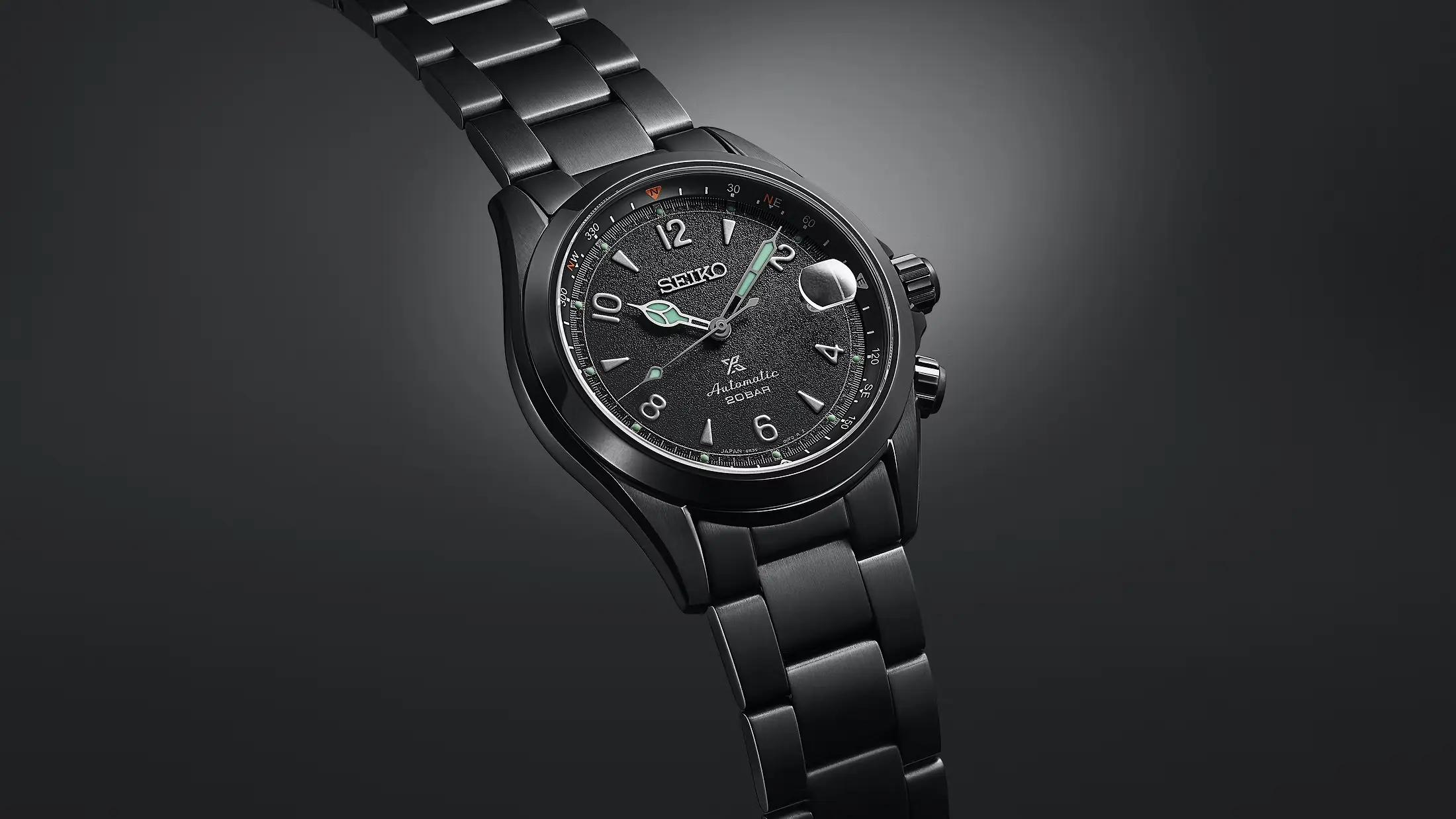 The Alpinist shares the same impressive 6R35 movement with a power reserve of 70 hours as the SPB335. It comes on a stainless steel bracelet with a black hard coating and a tri-fold clasp with a push-button release. With only 5,500 pieces produced, the blacked-out Alpinist is a rare find for collectors and enthusiasts alike, with a price point of $925.
Visit Seiko here.