With the way this year has gone, I think we can all do with some mental soothing. Some might turn to meditating with Headspace or recreational, erm, substances, to relax into now. I, meanwhile, have had my worries soothed by new watches, and in particular, the three new watches from A. Lange & Söhne. Let's take a look.
Saxonia Thin
The first of the three new watches is a limited production version of one of the brand's simplest model: the Saxonia Thin. When we spoke with A. Lange & Söhne's product director, Anthony de Haas, back in 2016, he mentioned to us that the idea behind this watch was not to make a super-thin watch to compete with Piaget and Bulgari, but to make a thinner watch than A. Lange & Söhne's other models.
The watch is restrained; however, it measures 40mm by 6.2mm and features a unique black dial with a 'gold flux'. Gold flux has been used by A. Lange & Söhne before on their copper blue version of the Saxonia Thin. It's a method that's been around since the 17th century and involves a type of glass with copper in it being heated until the copper forms crystal structures which shine through here.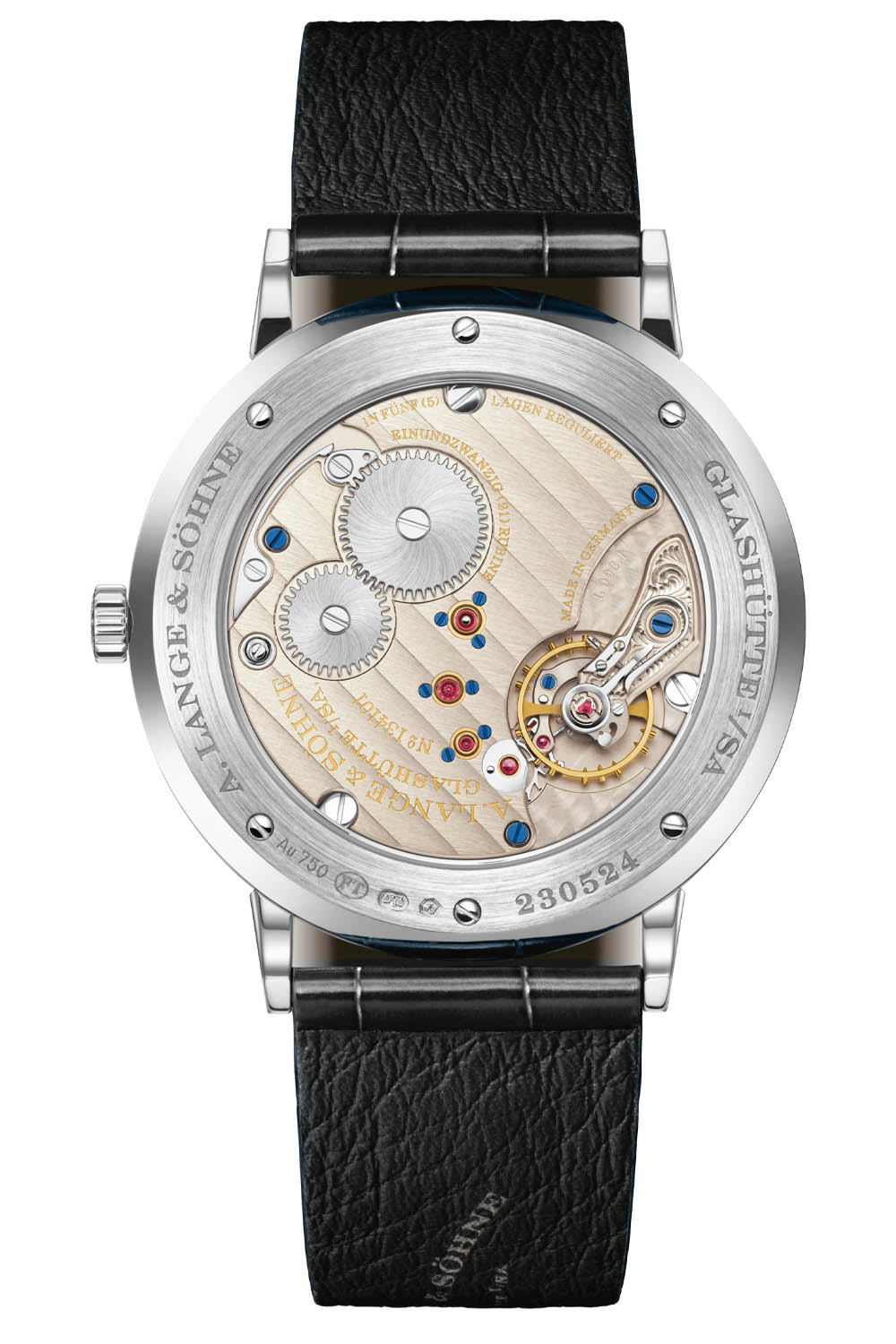 The dial of the watch features restrained lancet hands and skinny stick markers. This one is all about quiet elegance, and we're all the better for it. Inside the case is the manually-wound calibre L093.1, which is slender at 2.9mm thick. It has a 72-hour power reserve and a 3Hz beat rate, but more importantly, the finishing on this is at the same level as A. Lange & Söhne's most complicated watches. That is probably this watch's strongest asset, the fact that the movement has finishing beyond what we'd expect at this level. The price for this one is €24,500.
Saxonia Outsize Date
The Outsize Date is another contemporary model that's been somewhat forgotten over the two years it's been out, well, until now. The Outsize Date features one complication only, can you guess what it is? It's the Outsize Date, A. Lange & Söhne's big date display, and it uses two superimposed disks with numerals on to show you the date.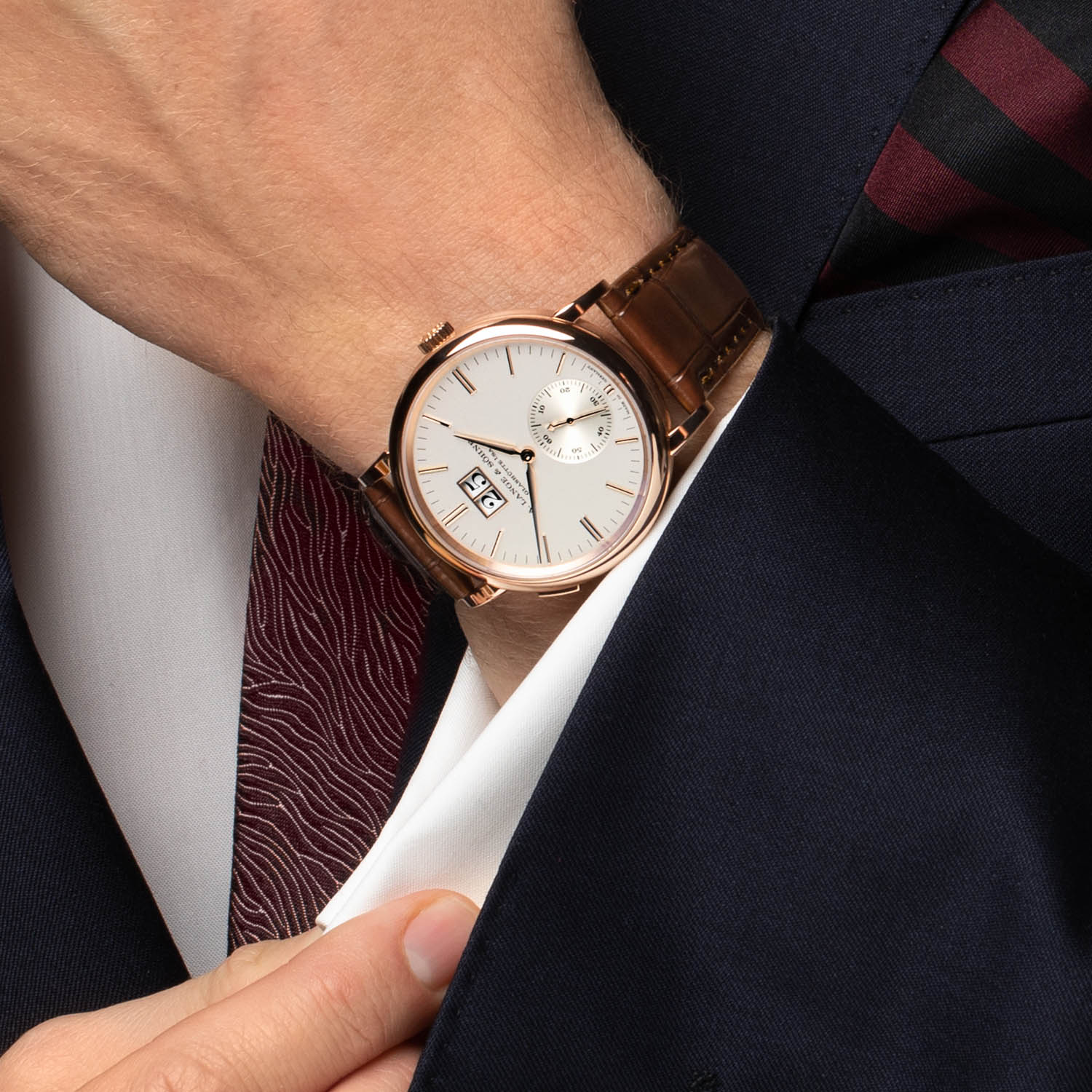 In 2018 A. Lange & Söhne debuted the Saxonia Outsize Date with black dials. The two new models in the collection feature silver argenté dials which are a favourite of the brand. It's coming in two variations, one with an 18k white gold case and one with an 18k pink gold case. The sizes of both are the same, measuring 38.5mm by 9.6mm.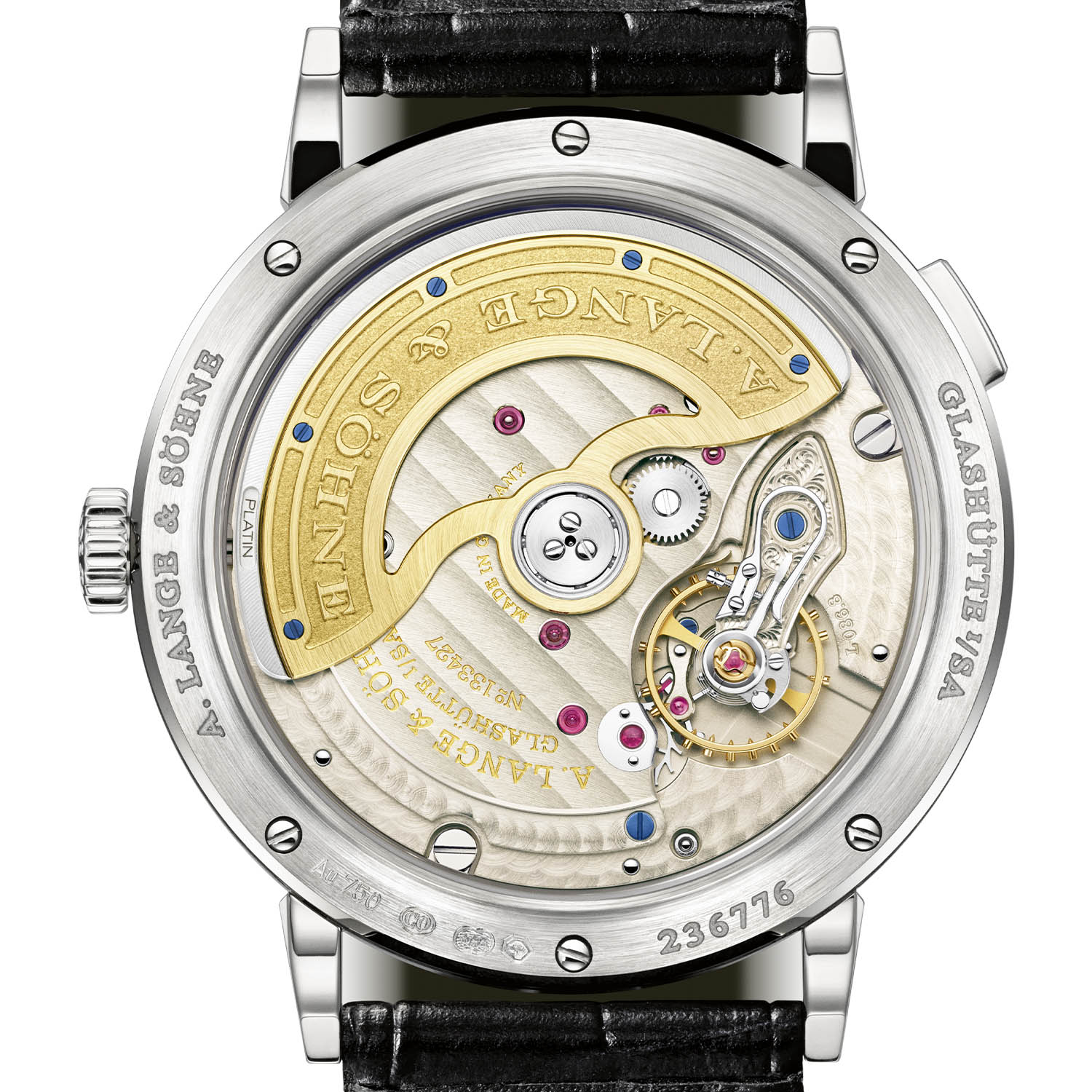 Inside the watches is the calibre L086.6, which is an automatically-wound movement calibre with 72 hours of power reserve and a 3Hz beat rate. Just like the Saxonia Thin above, the movement of the Saxonia Outsize Date has been finished beautifully with Glashütte ribbing and engraving on the balance cock. This one also has the added rotor, which has also received first-class finishing thanks to the artisans in A. Lange & Söhne's workshops in Glashütte. The price of one of these sits at €26,300.
Visit A. Lange & Söhne here.