Have you ever noticed that the folks at Ulysse Nardin like sharks? What's not to like? They're super-cool apex predators that have outlived the dinosaurs. Unfortunately, their ongoing survival is under extreme pressure caused by humanity, whether that's in the form of toxic pollution or barbaric sharkfin hunting. Ulysse Nardin's ambassador of choice might be a 3.6m long 450kg Great White Shark, but that doesn't mean they're any less important. Named Ulysses, in honour of the brand's founder, he is a part of a co-operation between Ulysse Nardin and OSEARCH. Ulysses has been tagged to allow marine biologists to understand shark migration patterns and habits better. The last time Ulysses' tag pinged up on the 1st of October, he was in the Bay of Fundy near Nova Scotia.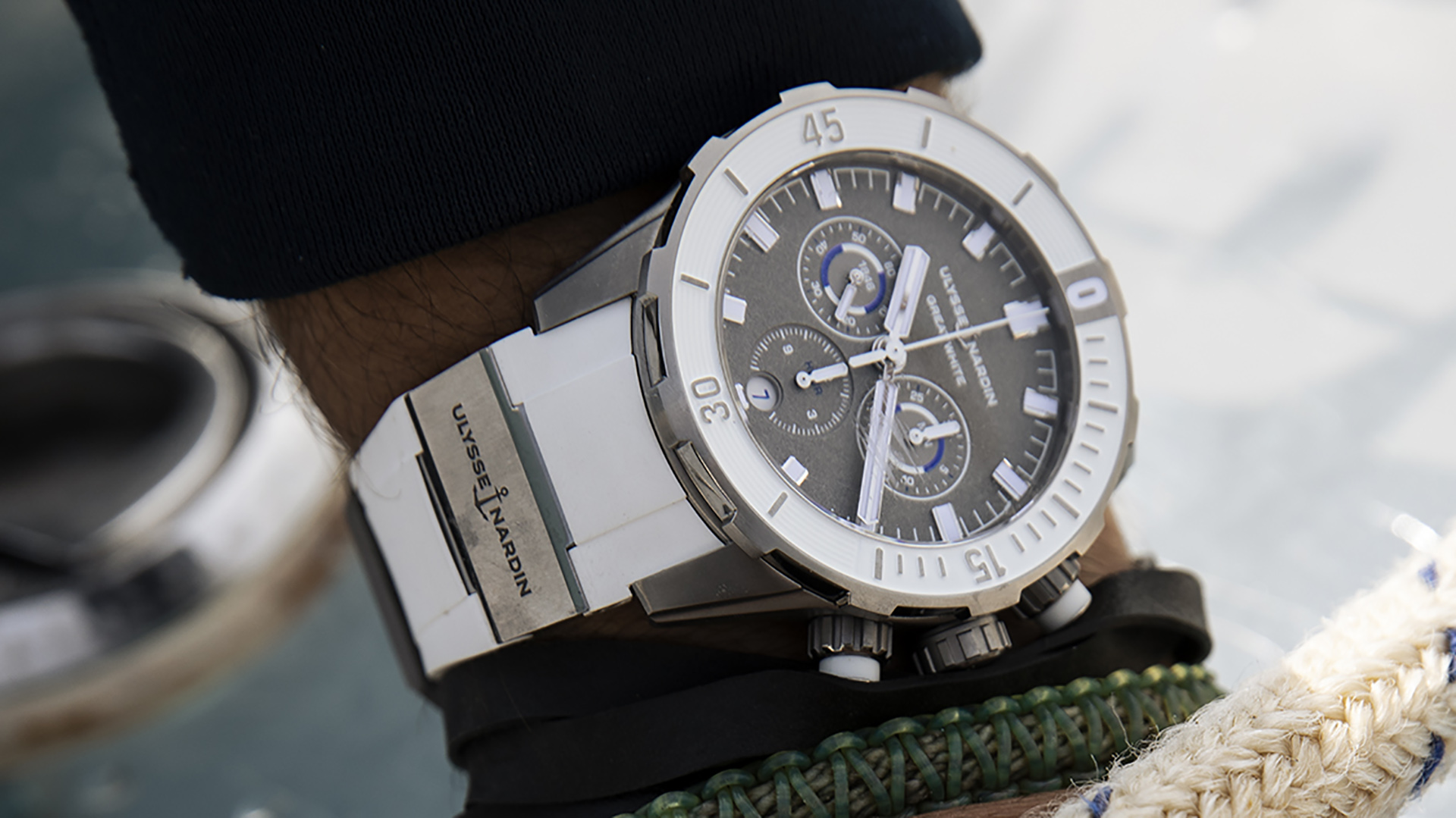 The watch has lots of aquatic details on it. The dial is a grey colouration with a grainy surface reminiscent of sharkskin. The case is made of titanium and is a bit of a beast, like the great white, I suppose. It measures in at 44mm x 16.1mm, but it keeps to a familiar shape with its saw-tooth bezel with a white rubberised insert. It's water-resistant to 300m. To maintain the appearance of the watch interesting (and provide contrast), Ulysse Nardin has used splashes of blue on the dial and the date window. I like the touches of white added to the chronograph pushers. They smarten up the joint a bit.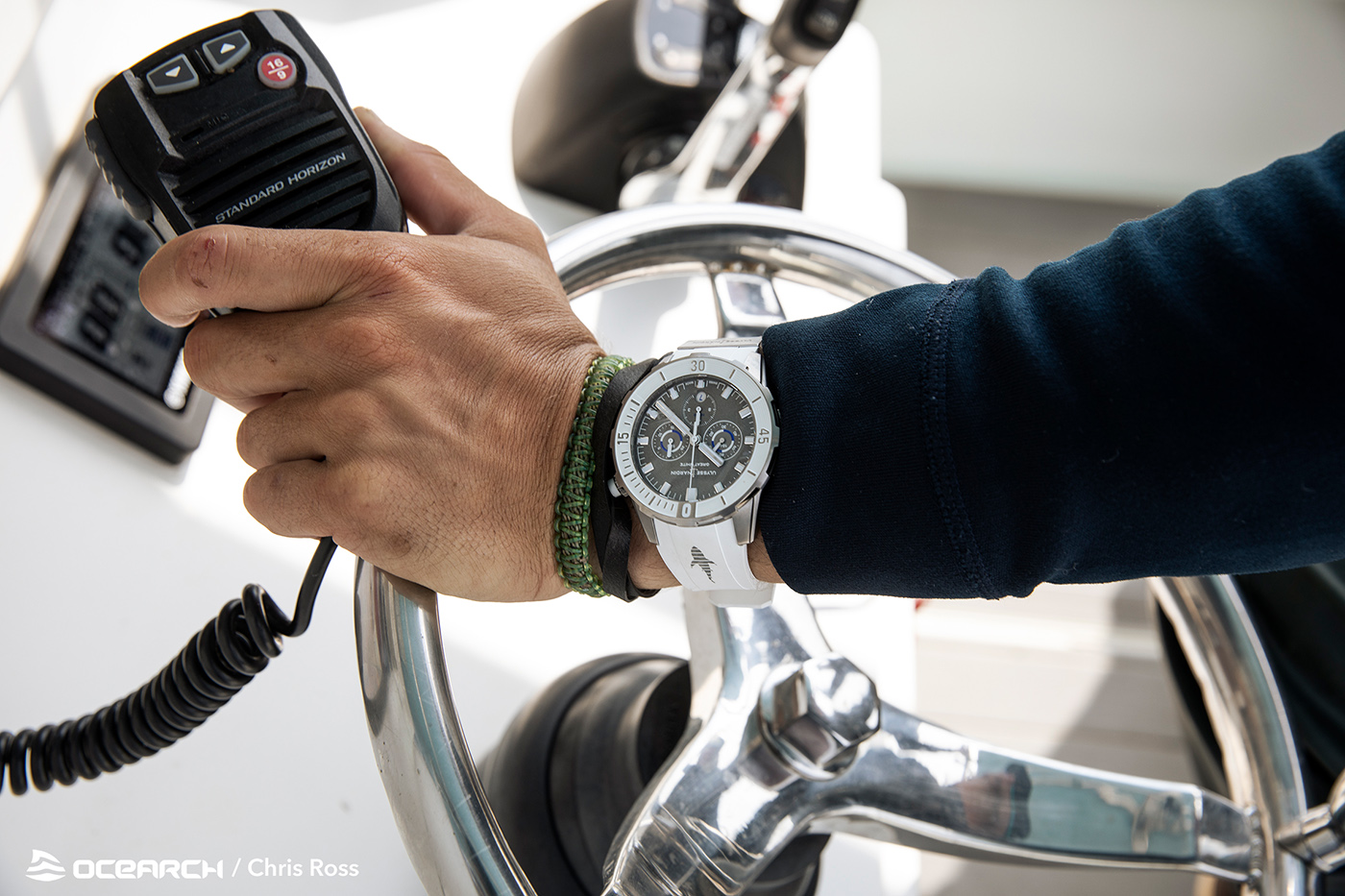 Underneath a solid caseback with a great white shark motif is the calibre UN-150, a venerable calibre in use with the brand since 2013. It features a balance wheel, anchor and balance spring made of Silicium (silicone) and offers a 52-hour power reserve. It's strange, in a way, that they decided not to show off this movement, I've seen it in other Ulysse Nardin's, and it's been finished really nicely. Then again, there wouldn't be much space for Ulysses' portrait on the back, which is the real star.
The watch is limited to 300 examples worldwide, starting with pre-orders in the USA from October. It will be available to the rest of the world in early 2022. The price is $13,300.
Visit Ulysse Nardin here.