Let's talk about horological icons. There are a few and undoubtedly every brand's press release for every new watch it's ever made, including the word "iconic" somewhere (this is a pet peeve of mine, but that's a story for another day). The Submariner, Royal Oak and Reverso come to mind, they've established their design language over the course of many decades. However, occasionally, a newer design sticks and becomes an icon of its own. I'm thinking along the lines of the Lange 1 and the Freak from Ulysse Nardin, the subject of this article. The Freak is most known for integrating nearly all of its movement into the hands on the dial, and the new watches are no exception.
Freak S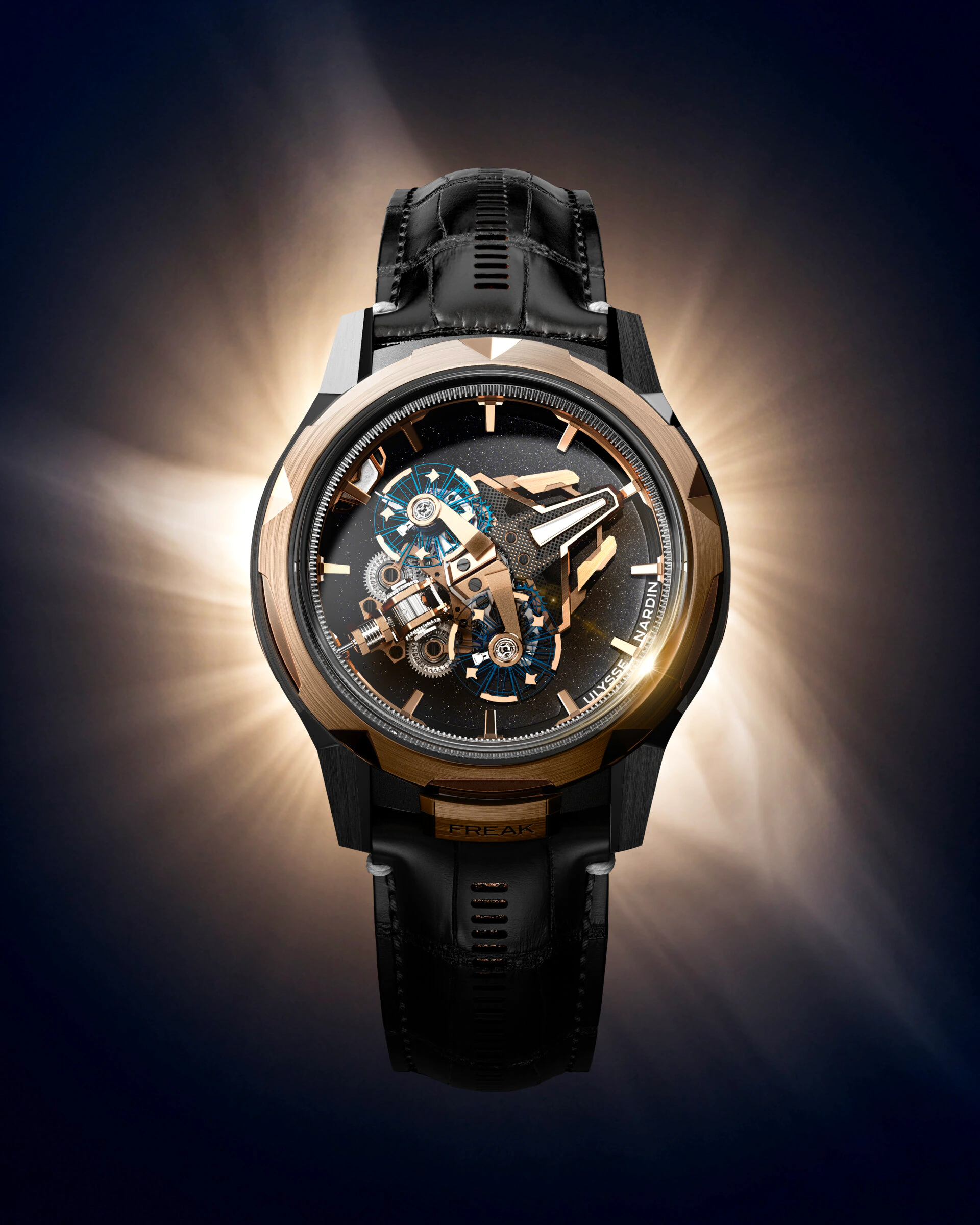 The Freak S has two balance wheels joined by a bespoke differential. It doesn't do anything, much like those terrible-looking Chinese knockoff watches that have two balance wheels for no reason, the difference here is that this still looks like an absolute masterpiece. The majority of the movement is still based in the hands of the watch, but reading the time might be a little, er, difficult. The long thin white stripe is the minutes indication, and around the edge of the watch's dial is a wide white indicator which appears to be the hours. The movement is the UN-251, an automatic calibre with 72-hours of power reserve, much like nearly all the other Freaks, control of the movement is done via the bezel while winding happens from the caseback. With a 45mm case made of ceramic, DLC-coated titanium and 18k rose gold, this watch costs $137,200 and is limited to 75 examples.
Freak X Aventurine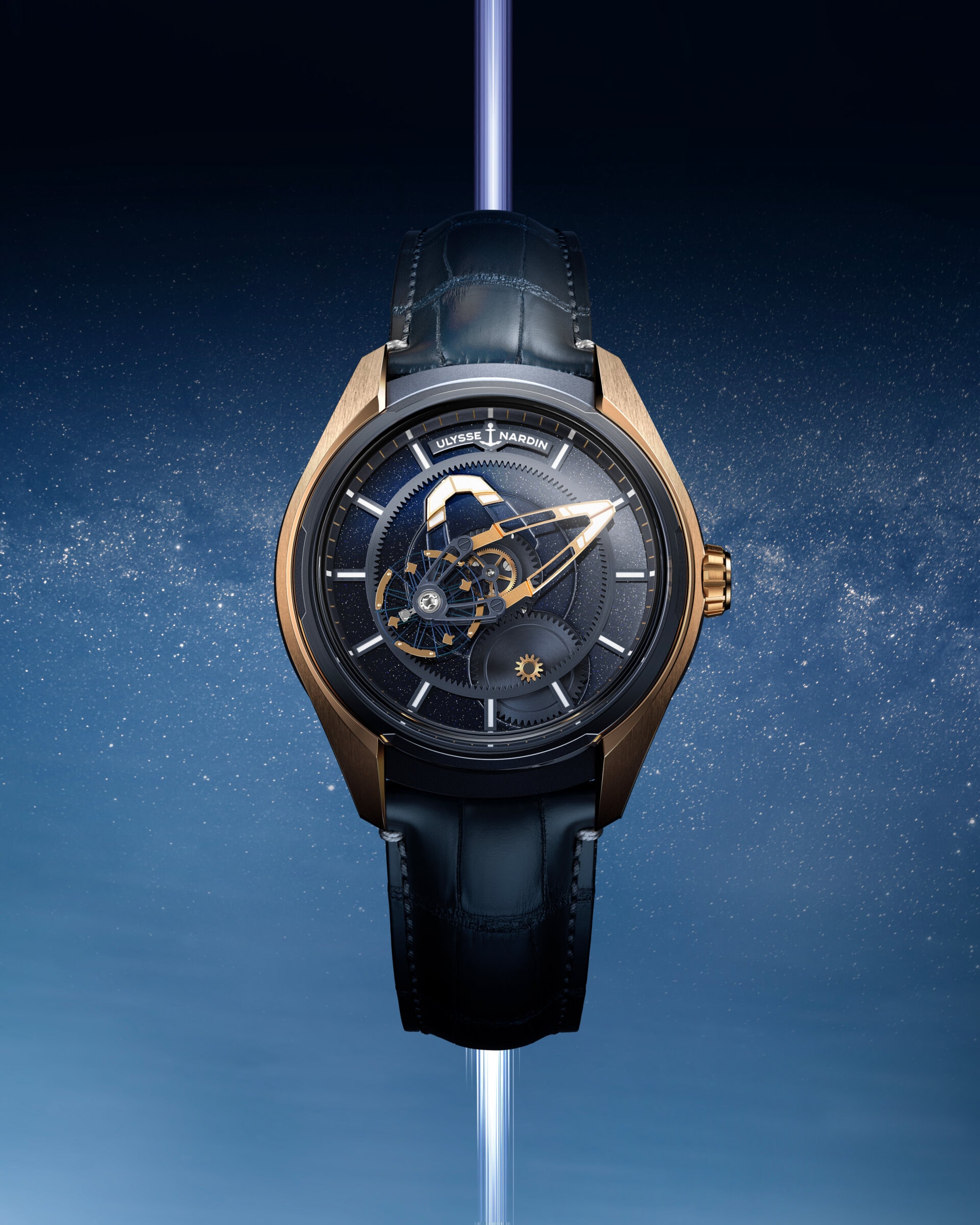 Thankfully, the Freak X Aventurine is a lot simpler as it only has one balance wheel and the more traditional setup. I won't go so far as to say it's a legible piece, but it at least looks like you might have a chance at reading it on the first try. The selling feature of this watch is the dial which is made of aventurine, a type of quartz that idiots think imbues them with healing powers, although in the Freak it makes the dial look very pretty and slightly reminiscent of the night sky. I like how the #wristshots section on Ulysse Nardin's website includes no wrist shots of the watch. Anyway, much like the Freak S, the Freak X Aventurine has a modernist technical theme to its design. The 43mm case is made of DLC-coated titanium, and 18k rose gold. Like the Freak S, the Freak X Aventurine is automatic, but it has a conventional crown, its power reserve is 70-hours. It's limited to 99 examples and costs $38,000. Visit Ulysse Nardin here.