Not that we are extremely looking forward to having the Laureato 2017 Special Edition on our wrists, but heck, this watch is absolutely stunning. It is a one-off creation for the ONLY WATCH 2017 so yes, we expect a lot from this watch. Aside from its trendy bronze case and a chocolate brown alligator leather strap, its unique identity relies on its timeless build which is that of the typical Girard-Perregaux Manufacture pedigree. The brand also proudly states that the Laureato 2017 Special Edition watch is supremely sporty and elegant as it embodies GP's unmistakable identity. To us, well, they may be right.
A little fact, the Laureato is an iconic watch released in the 1970s so most of us have already seen it in action. It has seen huge success and the company management taps into their philanthropic arms to donate a strictly one-of-a-kind version of the Laureato to ONLY WATCH 2017.
So what really makes the Laureato that special? Turns out, this is the first time that Girard-Perregaux made a wristwatch in bronze. Bronze is well, oldish so it really makes the watch stand out among the classics. It sports a unique rustic design that never grows old and for this, it is worth so much more for a collector. On design alone, one can only assume that it packs lots of brilliant ideas, like, how would one make changes to such an iconic watch – it would take courage to deal with such a marvelous creation.
The 42 mm bronze case is just fitting for dressy occasions and it also looks relatively thin at 10.88 mm. It retains the original GP style particularly the octagonal bezel so nothing change much. The lugs are bold making the strap connection super simple and comfortable. It also sports a lovely sapphire caseback with the exclusive Only Watch inscription. The bold crown looks fantastic adding sweet luxurious feel to this amazing watch.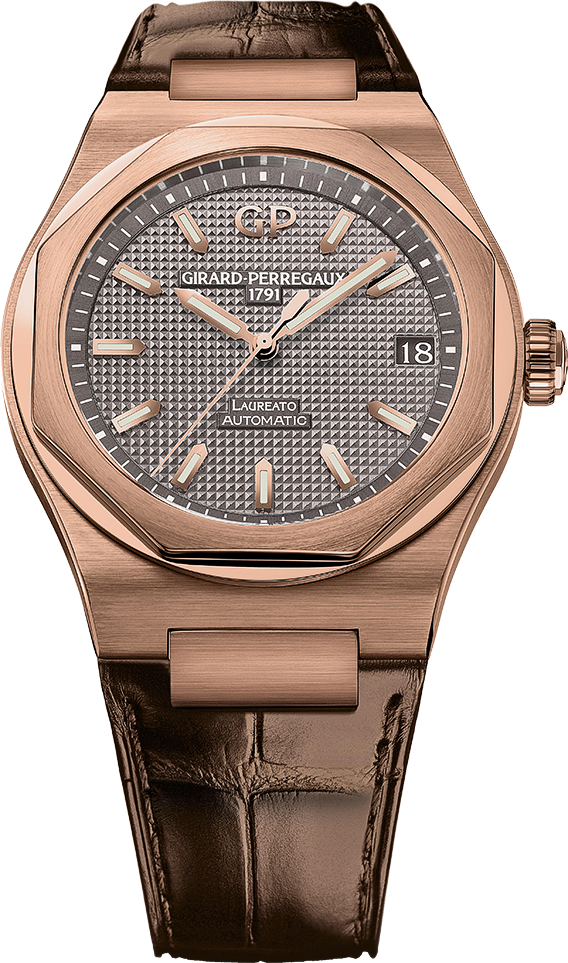 On the watch face, the glare proofed sapphire crystal not only adds quality but also enhances the Laureato 2017 Special Edition's legibility. The slate grey dial looks great particularly its Clous de Paris style playing with light across its tiny pyramidal edges thus creating unique contrasts. The baton-type hands are also enhanced with luminescent substance as well as the hour markers. The date display looks splendid at the 3 o'clock as well as the enigmatic GP branding at 12 o'clock.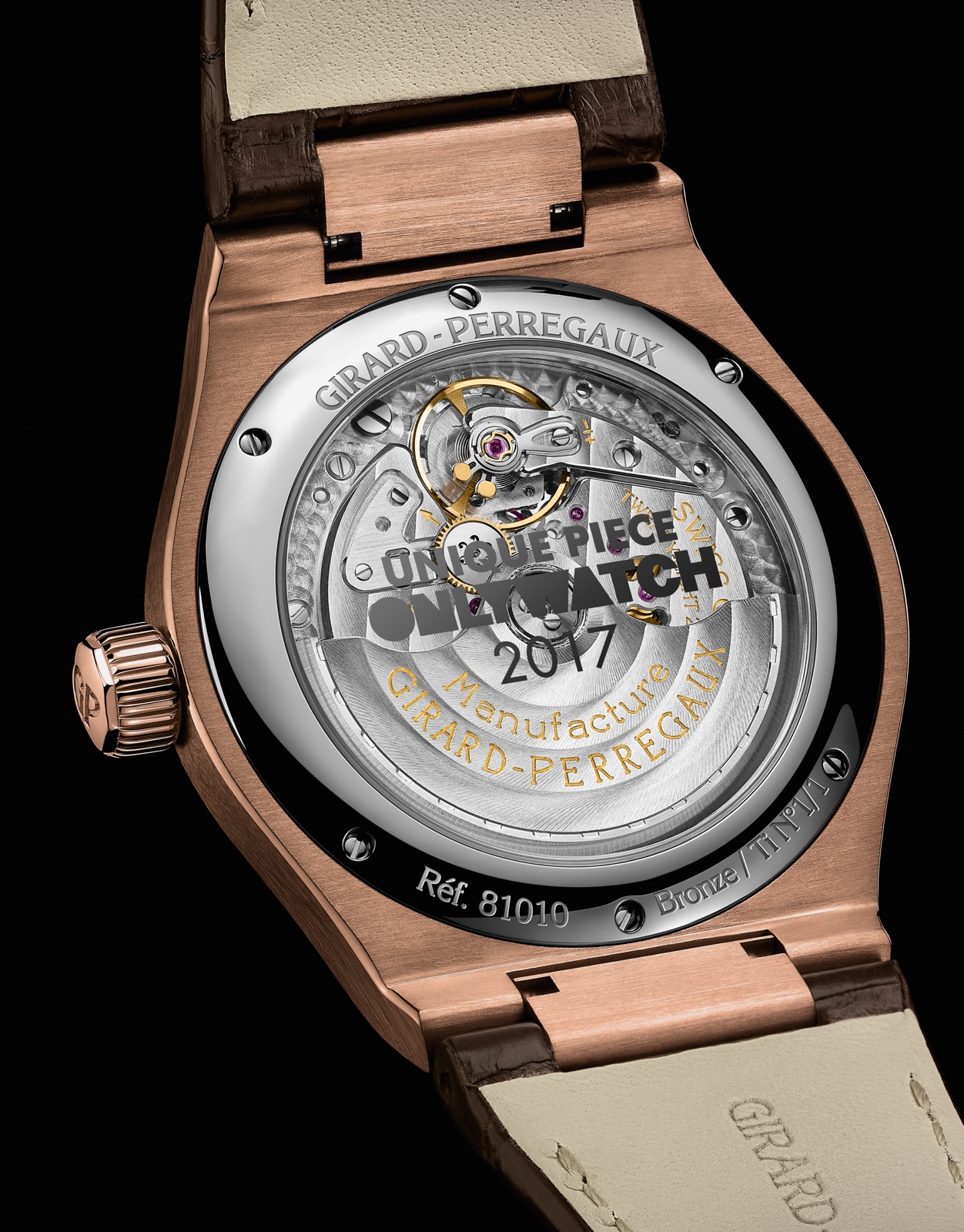 Powering the Laureato 2017 Special Edition is a mechanical self-winding movement, GP01800–0008 boasting 54 hours of power reserve. Parts of the movement can be seen through the highly decorated exhibition caseback.
Moreover, the Laureato 2017 Special Edition watch wears on a classic chocolate brown alligator leather with topstitching and sports titanium triple folding clasp. The quality is superb and for a flagship unit this is not so surprising.
For the ONLY WATCH 2017, the the Laureato 2017 Special Edition is estimated to net somewhere between 16,000 USD and 19,000 USD.