I suppose by now you have been following the annual Grand Prix d'Horlogerie de Genève (GPHG) competition, where watches from different categories have been put forward by their manufacturer and then shortlisted by an annually changing panel of judges who decide the winners of the different categories each year, I know I have. I've put together a list of all the watches I think will win as well as which ones would be shortlisted, I'm happy to report that my choice for the Tourbillon & Escapement prize, the Czapek Place Vendôme Tourbillon is actually doing pretty well right now. So, just what makes this watch so alluring?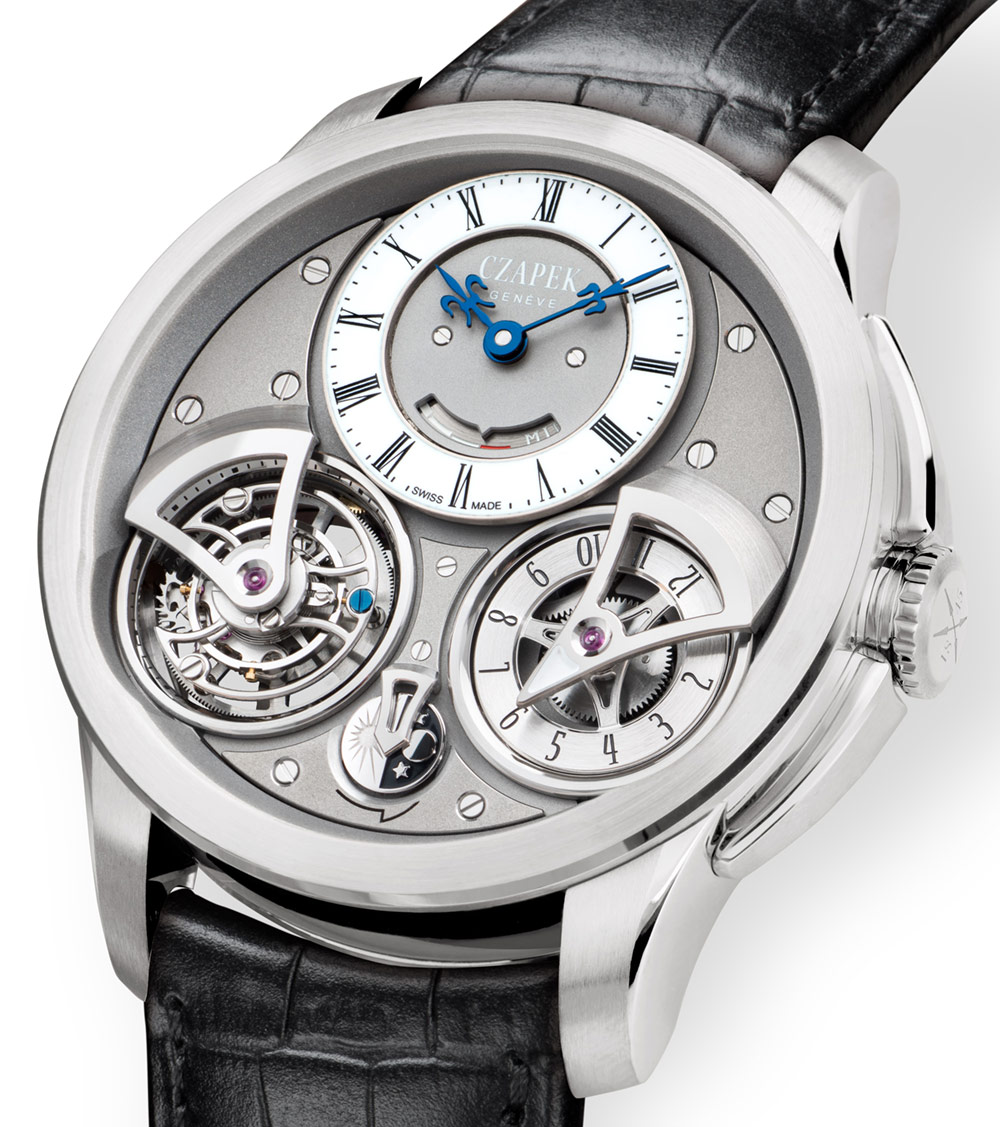 Partly this is down to the company that makes it and the fact that it is independent and tiny. Sure, my favourite companies are Breguet and A.Lange & Söhne which are definitely group owned with a higher production, even Chopard while remaining independent for so long still produces a lot of watches annually. No, what I talk about are really tiny companies like Philippe Dufour, Moritz Grossman and of course Czapek & Cie, not always better (I'm ducking for cover now as I say that) but very rare and unique, it's the fact that they are different and often quirky that attracts me.
Czapek watches are, frankly, excellent and indeed very left field too, as a watch enthusiast I would be more likely to talk to someone wearing something like this than your average Rolex or Omega owner. This watch is very unique in its design, believe it or not it does actually show two different timezones. The first one is the main subdial with the blue fleur-de-lis hands on it, all pretty standard there. But, if you look to half past four you will note the second ring system, that it what displays the hours of the second timezone, the reason for this setup is that the minutes are the same all the way around the world, so there isn't a need for a complete dial like on the Lange 1 Timezone or Breguet Tradition 7067. All of these little rings are enamel, by the way.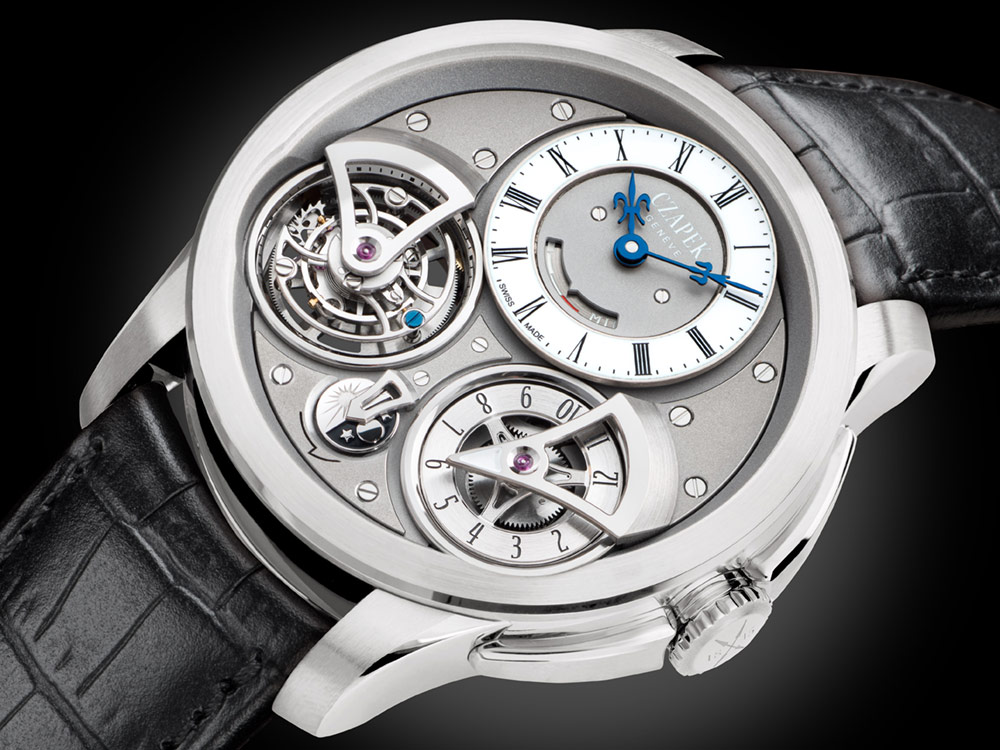 There's also a cute little day and night indicator nestled in between the tourbillon and the second timezone. Speaking of, the tourbillon in this looks excellent does it not? It also runs at a speed of 3Hz and will go for a good sixty hours, given that this watch is a hand-winding timepiece you will need to pay attention to it.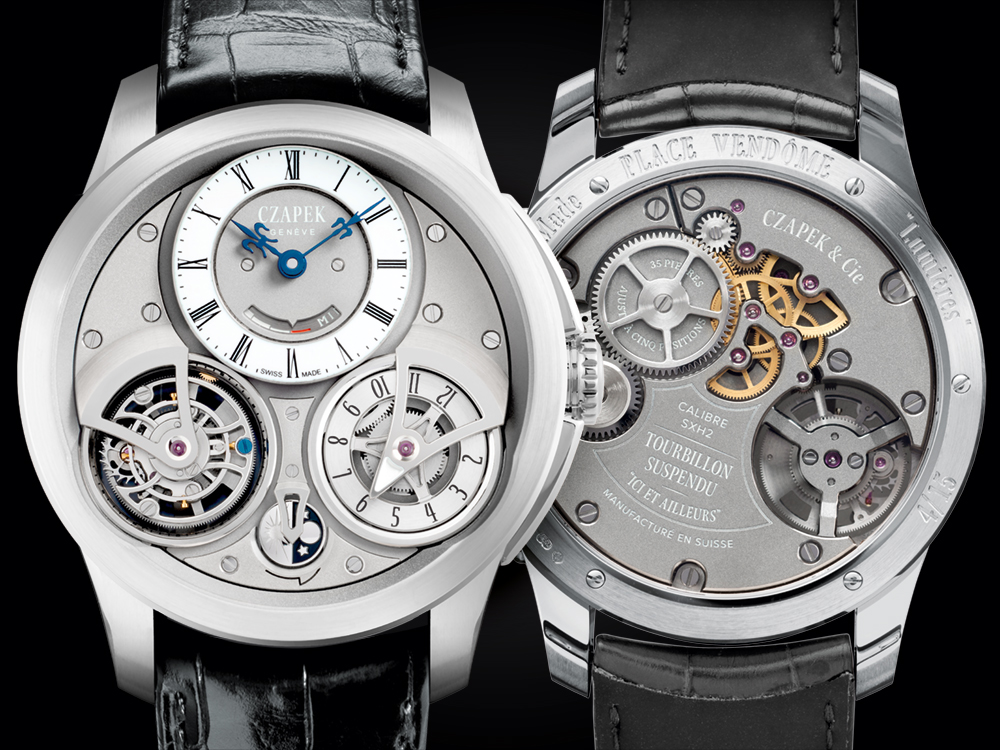 There is undoubtedly a great sense of depth on the dial side, something that I couldn't appreciate simply from press release photos. One other thing would be size, it fits into that band of watches that are large because of the complications inside it, the platinum case is 43.5mm in diameter. We don't mind, Czapek is still new and will definitely make smaller and thinner complex watches in the future I'm sure, as long as they can continue their reasonable pricing too as this one costs 'only' 99,000 Swiss Francs, I say only because that is actually a lot of money, not for a complex tourbillon though. For more info, please visit czapek.com