Last night, as the credits to 2007s Michael Clayton ran up my television, I noticed something amidst all the first grips and best boys, "Watches provided by Jaeger-LeCoultre". If you're anything like me then you'll watch movies with one eye glued to the wrist of anyone on screen, hoping for a close-up to see what they are wearing and I'd been checking out George Clooney's wrist (whilst not trying to get lost in those chestnut eyes of his) but I couldn't place it. At times I thought it was a no-name prop brand, at others I thought it was a vintage Seamaster but instead it was a watch I'd never heard of before, a Jaeger-LeCoultre Master Control Homeline.
To put it politely, the Master Homeline is a really….unique looking watch. The logo, date window and power reserve are all out of place and it makes the watch look uncomfortable and tired, just like Michael Clayton. He's tired of doing the dirty work for a law firm, tired of feeling like he was no power and worried that he'll fall back into gambling. The Homeline is perfect for Clayton, a man driving the company Mercedes and tired of the work he has to do but who still wears expensive suits and watches despite his money problems. Just like the rest of an actor's costume, watches on screen inform us of character, personality and taste. Are they rich or poor? Do they prefer modern or classical styles? Do they wear the watch tight on the wrist or do they wear it so loose it's practically down by their elbow? Or perhaps they don't wear any watch at all.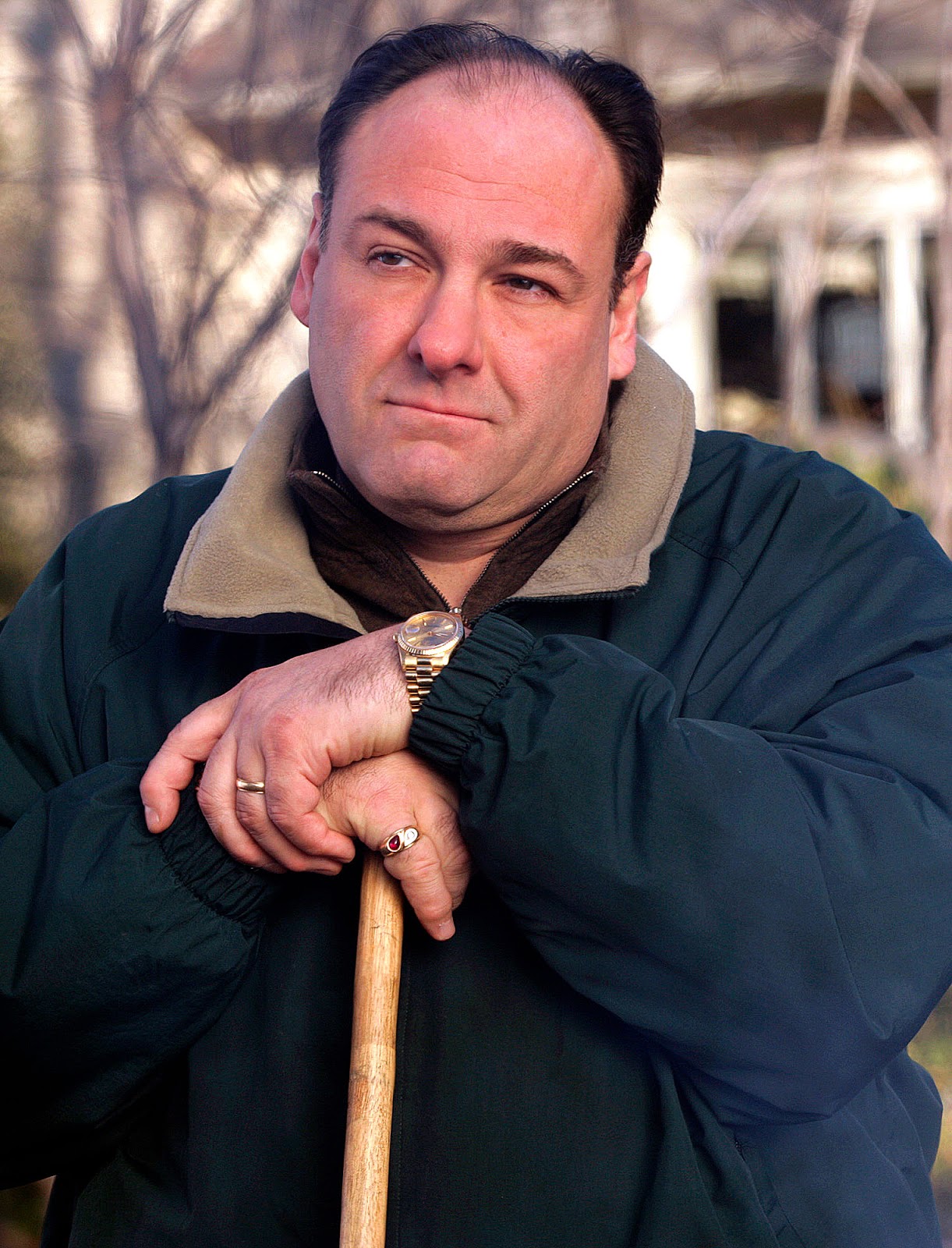 Don't worry, just because you wear a solid gold Rolex Day-Date, it doesn't mean that you're a murderous sociopath like Tony Soprano.
TV shows get more time to develop characters over the course of many episodes and seasons, and if done correctly, the choice of watch can represent the change a character undergoes. Mad Men is an absolute gold mine for anyone looking to spot vintage watches and is a perfect example of watches being an extension of character.
Jon Hamm's Don Draper starts off by wearing an unassuming watch (Some say that it's a Memovox but at no point is a second crown visible on that watch. I will fight anyone who disagrees with me) but later his wife gifts him a Jaeger-LeCoultre Reverso, then after a messy divorce, he stops wearing the Reverso in favor of a Rolex Explorer and then finally buys an Omega Seamaster De Ville. His changing watch collection reflects his position at home and in his career. It's only natural for a recent divorce would replace the watch bought by his ex-wife in favor of something completely different. Watches can also tell us about the culture and technology of what we're seeing on screen, as in Mad Men, one of the characters shows off the latest in watch tech, the first electric watch made by Hamilton.
One of my favorite watches on screen is the Jaeger-LeCoultre Duo-Time Reverso as worn by Pierce Brosnan in 1999s The Thomas Crown Affair. At the time, Brosnan was still an ambassador for Omega, both as himself and as James Bond, and his contract forbid him from wearing another brand's watch on screen. So the Reverso he wears has the Jaeger-LeCoultre name removed in favor of a blank line. The change was made for contractual reasons, but it makes perfect sense for a man like Thomas Crown, a risk-taking art-thief bored with his own wealth, to own a watch that is different that anyone else. Surely it's conceivable he asked JLC for something unique as a way of subsiding the boredom for just a moment?
And of course, I couldn't talk about watches onscreen without mentioning James Bond.
No wrist has ever been as hotly debated among the watch community as James Bond's. Even though Bond has worn watches from Gruen, Breitling, Seiko, TAG Heuer, Hamilton, the debate will always be between Rolex and Omega. Older, die-hard fans believe that Bond should only wear a Rolex because that's what he wore in the books, even though the particular model was never identified, and that Omega's presence is just product placement.
The decision for Bond to begin wearing an Omega was made by costume designer Lindy Hemming who said that "I was convinced that Commander Bond — a naval man and a discreet gentleman of the world — would wear a watch to match. My father was an RAF man and I remember his naval colleagues visiting us when I was a child. I vividly recall the Omega he wore. On this basis, I fought for the Seamaster to be the timepiece for Pierce Brosnan". Back in 1962, it would have been equally appropriate for Bond to have worn either a Rolex or an Omega, as both companies supplied watches to military forces around the world but in 2017, Rolex is more associated with a luxury lifestyle whilst Omega continue to supply watches to the British SAS and SBS.
Whether you fall on Team Rolex or Team Omega, you should definitely start watching film and TV with one eye on the characters wrist. Not only is it a fun game to play to try and guess a watch before the close-up, but it may give you a deeper insight into the character on screen.