We hear about complicated watches but a grand complication is a watch with several complications thrown in. In fact, a watch is only considered grand complication if it features at least 3 complications. Patek Philippe's Grand complication watches feature the most complex achievements of Haute Horlogerie or fine watchmaking. Here are our top 5 Patek Philippe grand complications picks.
5. 5372P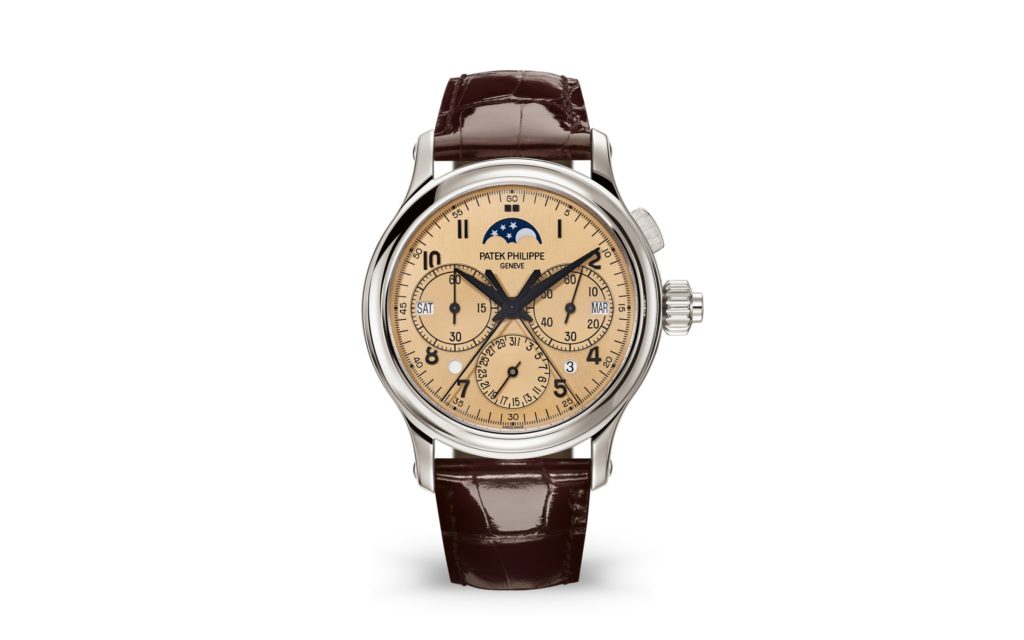 This is the brand's popular split-seconds chronograph with a perpetual calendar and now it comes in a round platinum case with a concave bezel. Its gold dial features a sunburst pattern with perfect legibility. It's powered by an impressive mechanical movement supporting split-seconds mono-pusher chronograph, 60 minute counter, perpetual calendar, moon phases, day, month, leap year and day/night indicators. I like the looks of the watch, classic warmth with dark hands a combination of both past and present.
4. 5374P
This is a self-winding grand complication watch with a minute repeater and a perpetual calendar. It looks classy with an attitude thanks to its black dial in genuine enamel replete with Breguet numerals and recessed counters. It's powered by a self-winding Caliber R 27 Q chiming with 2 cathedral gongs. It has a power reserve of 38 hours.
3. 5208R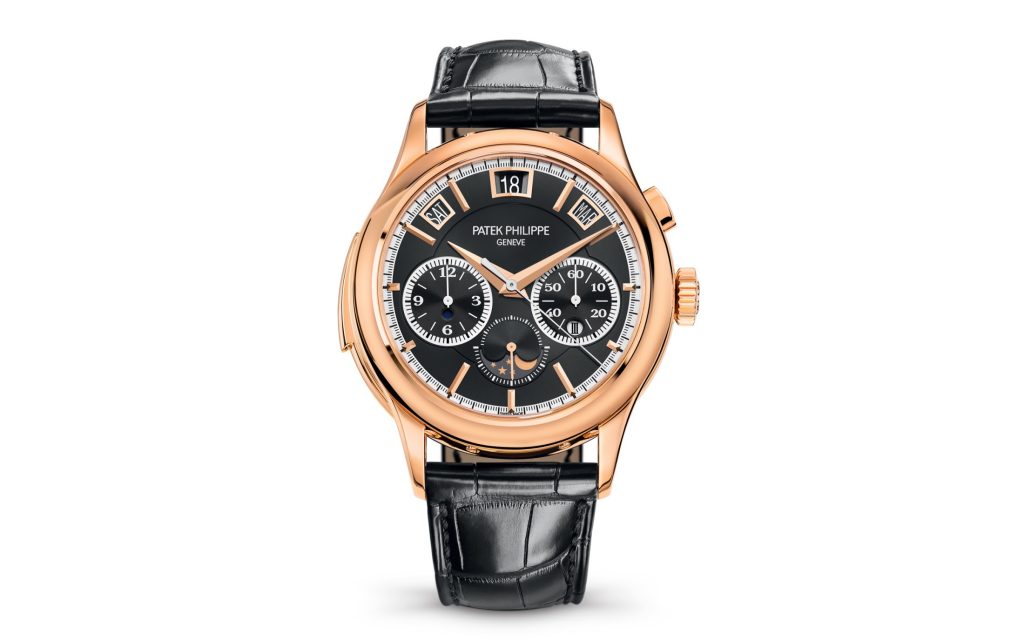 This watch is reinterpreted with a new case, in rose gold completed with ebony black sunburst dial. It also features a rare movement with 719 components combining a minute repeater, monopusher chronograph, and an instantaneous perpetual calendar with aperture displays. Its sapphire caseback is perfect for those wanting to take a closer look at the impressive workhorse.
2. 5237G
This watch features a self-winding perpetual calendar that has just been recently added to PP's collection. Its elegant Calatrava case is replete with beautifully scalloped lugs and applied Breguet numerals. The yellow and rose gold models also feature ivory lacquered dials with recessed counters. Moreover, the white gold model features a cool blue sunburst dial, true to PP's signature watches. It's powered by an ultra-thin mechanical self-winding movement, Caliber 240 Q featuring a perpetual calendar, moon phases, day, date, month, and leap year.
1. 6300G
Finally, the 6300G is the successor of the beautiful Patek Philippe Grandmaster Chime Reference 5175 presented at the commemoration of the manufacture's 175th anniversary in 2014. It featured unique hand-engraved case and the watch was the star of the event. Now with the 6300G, PP introduces the first grande-sonnerie wristwatch in its collection. It has a reversible case in white gold featuring the brand's typical hobnail pattern. More so, the 20 complications including 5 chiming modes (2 are patented acoustic world debuts) make the watch one-of-a-kind and truly impressive. I like the looks of the watch alone but the mechanical powers of the watch are beyond comprehension, it's truly marvelous. The 72-hour power reserve of the manual winding movement, 300 GS AL 36–750 QIS FUS IRM oscillates at 3.5 Hz. It also consists of 1,366 parts and decorated with Patek Philippe Seal. Visit Patek Philippe here.