The Swatch Group is, without doubt, one of the biggest watch conglomerates out there. A strong and diverse brand portfolio enables them to invest extensively in research and innovation leading to the creation of impactful and intriguing products. In recent times the group has been focusing on its entry-level offerings, packing them with advanced features making them (Think Tissot Gentleman, Certina DS PH200M) a tremendous value proposition in their price bracket and category. And now continuing with this approach the horology giant has introduced the SwatchPay!, a cool new way of making payments using the ever affordable and colorful Swatch watches.
So, what exactly is SwatchPay!? As the name suggests it is a unique payment solution that would enable a user to make hassle-free payments without using a physical card. The way it works is quite straightforward. To begin with, the customer would need to have a Swatch Pay enabled watch strapped to the wrist, that would connect to his/her's NFC enabled cards using an NFC chip located at the back of the watch. And then, when the time arrives to make the payment, all one would need to do is touch the watch with the payment terminal and they're done. It is also worth noting that the energy needed for this process is supplied by the payment terminal implying that unlike many smartwatches that exist out there, SwatchPAY! does not need any batteries. To start using Swatch Pay, the user would need to first go through a one-time setup that involves pairing the Swatch Pay watch with the payment card using the official SwatchPAY! app that can be downloaded on the customer's smartphone.
Now that we are done with the technical bit, let's take a quick look at the watches. There are 6 models currently being offered with SwatchPay! tech. All of them feature familiar plastic construction with integrated lugs to keep costs low, are powered by a quartz movement and are water-resistant to 30 meters. What separates these watches from each other are the striking color combinations, the dial layout, and handsets. The Chic and the Pastel Pay are more feminine in appearance with a white/gold and a pink/white colorway, and both watches feature Arabic numerals for hours, a printed minute track and a lume filled handset to read the time. The Ocean, Graphite, and Blackback are the more masculine offerings presented in transparent blue, transparent black/green and white/black, and feature baton-style hour indices and handsets.
To conclude I would like to say that by introducing the Swatch Pay, Swatch has taken a big step forward by adding some useful functionality to its watches keeping in line with the modern-day needs of people. Is it revolutionary? Not really, but Swatch's solution is quite simple and refined. Would it have a major impact on the watch industry? Going by the effect Swatch Group's decisions have had on the watch industry, I would say yes but in a positive way. It would certainly have Swatch's competitors contemplate ways they can make their watches capable of offering new futuristic features without detracting from the basic intent behind a wristwatch which is to tell the time.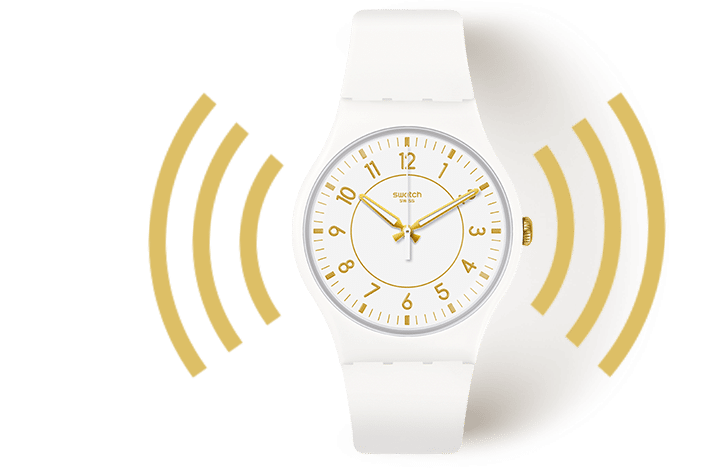 The new SwatchPay! Watches are available to purchase at an incredibly pocket-friendly price tag of CHF 85.
Visit Swatch here.