Who wants a Rolex Datejust? Heck, who doesn't, it's a beautiful watch. It's well made with a mechanical movement, but the most important factor of it is that it's a watch for any occasion. Dressing up, dressing down, even when lying around in your underwear it remains a classy watch and makes you a classier person for owning it. But, the problem for most is that it's priced out of what they can reasonably afford, so they look elsewhere. One of the brands they may look to get some of that sophisticated and modern look is Tissot, which has just introduced its new Gentleman line of watches.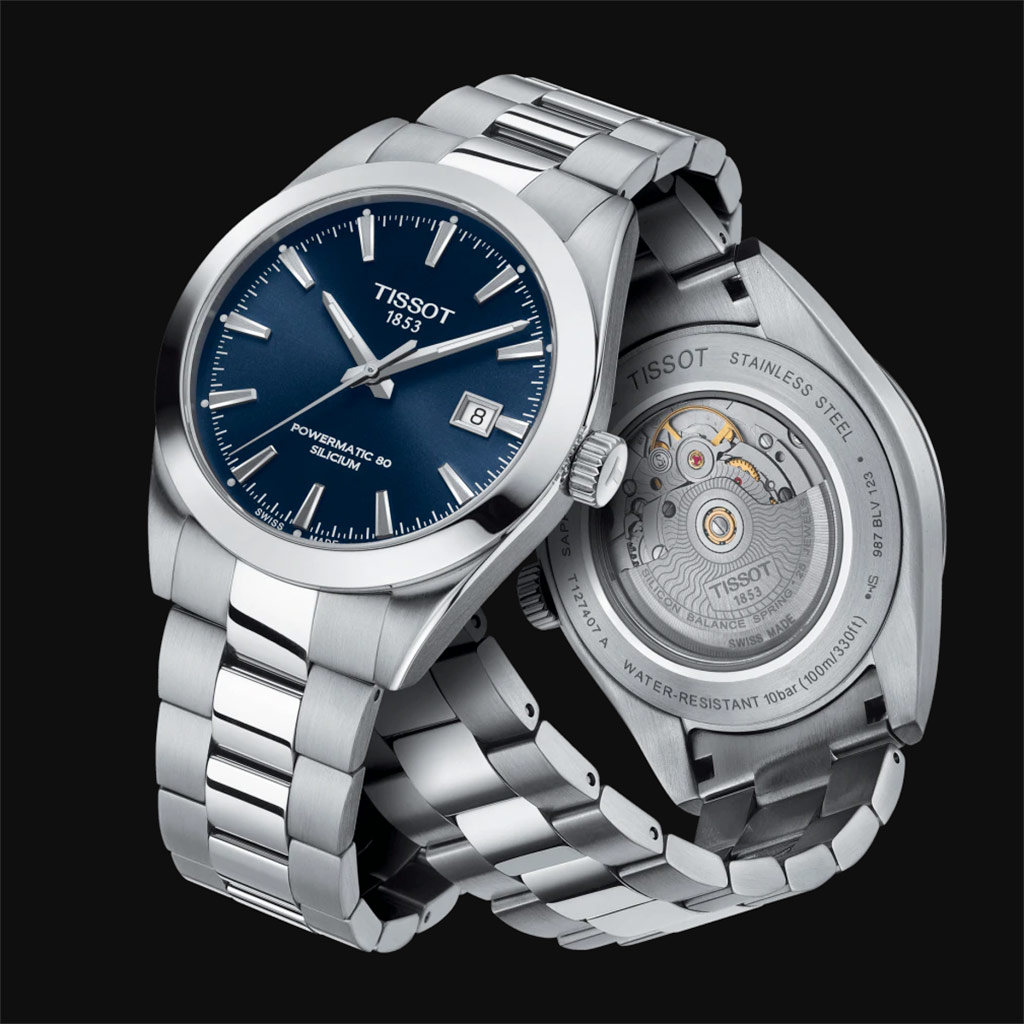 The idea of the new Gentleman watch follows that of the other smart/casual sports watches that it takes its design cues from. These are watches such as the mentioned Rolex Datejust and the Omega Seamaster Aqua Terra, I've made a Top 5 list of what I think are the best smart/casual sports watches in the past. The Gentleman follows suit, with an array of classic dial colours such as white, blue and black. The 40mm case is reasonably sized with a polished bezel sitting atop the rest of the watch which has been brushed. You can also opt for a steel bracelet, instead of a leather strap, which comes with polished centre links and brushed outer links for that classy, reflective appeal. Overall, the case is a good looking thing.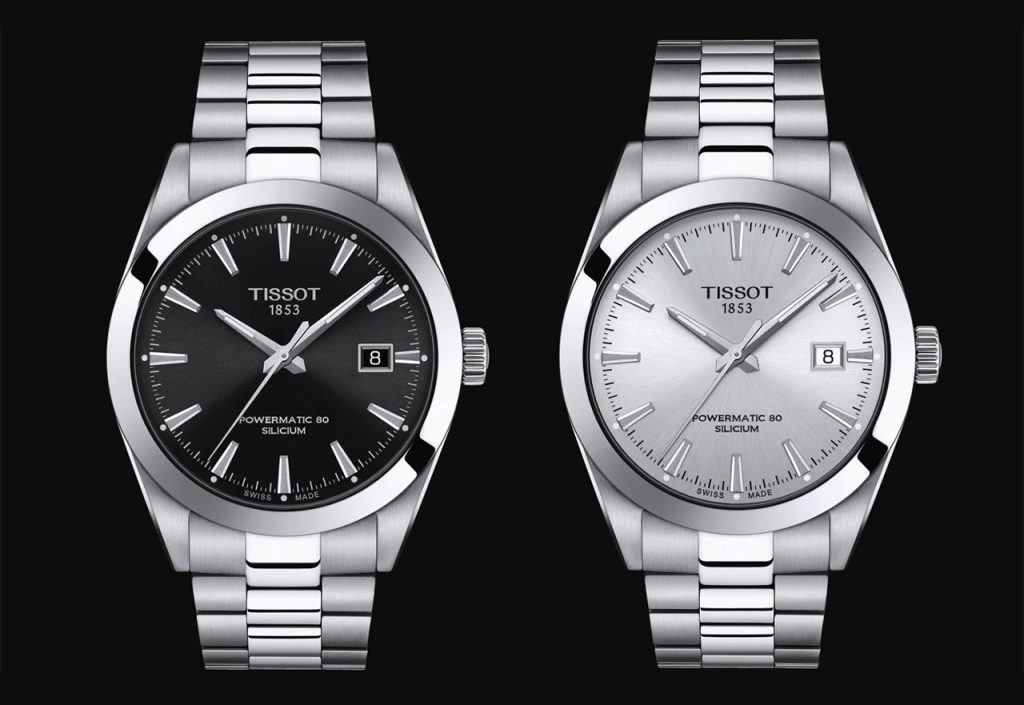 The dials all feature a reserved design with broad, dauphine style hands, indicating the hours, minutes and seconds. Markers which look quite like the ones found on the Seamaster Aqua Terra plot the locations of each hour and a date window can be found at 3 O'clock giving a relatively balanced and clean appearance. Happily, Tissot has refrained from adding a wall of text on the dial, other than the Tissot logo and the words 'Swiss Made' there's only two lines of text that refer to the movement.
Inside the watch is Tissot's Powermatic movement. It's mechanical and has an 80-hour power reserve and a 3Hz beat rate which is all well and good, but the most unique feature about it is the hairspring. Rather than use a Nivarox-style alloy, as you'd find in most mechanical watches that retail for $775, the Powermatic uses silicone. Silicone is much more resilient; it's more resistant to changes in the temperature, it's resistant to shocks and is impervious to magnetism (though the other metal components are not).
So, the new Gentleman collection with the Powermatic movement offers a genuinely usable watch that has a 100m water resistance, as well as subtly muscular looks. The only downside is that it looks quite similar, in fact, very similar to the more popular smart/casual sports watches.
Visit Tissot here.