I'm sure you're aware already, but Audemars Piguet has dropped a load of watches this year, which it seems that everyone has fallen in love with. Seriously, I've not seen a single bad comment about the designs of these new watches, and people are usually harsh on Audemars Piguet for following the same designs as before. This year, though, things are different. Not only do we have a refreshed range of Code11:59 watches, but we've also got this: The Royal Oak QP Ultra-Thin Smoky-Blue ref. 26586TI.OO.1240TI.01.
For me, it's one of the best-looking Audemars Piguet watches that doesn't have a Clous-de-Paris guilloché dial, and that's saying something because there aren't that many of those. The gradient blue dial is what makes this watch, starting bright in the middle and fading to black at the edges. There was a version similar to this in 2019, but that had different colourations on the dial and looked markedly less impressive.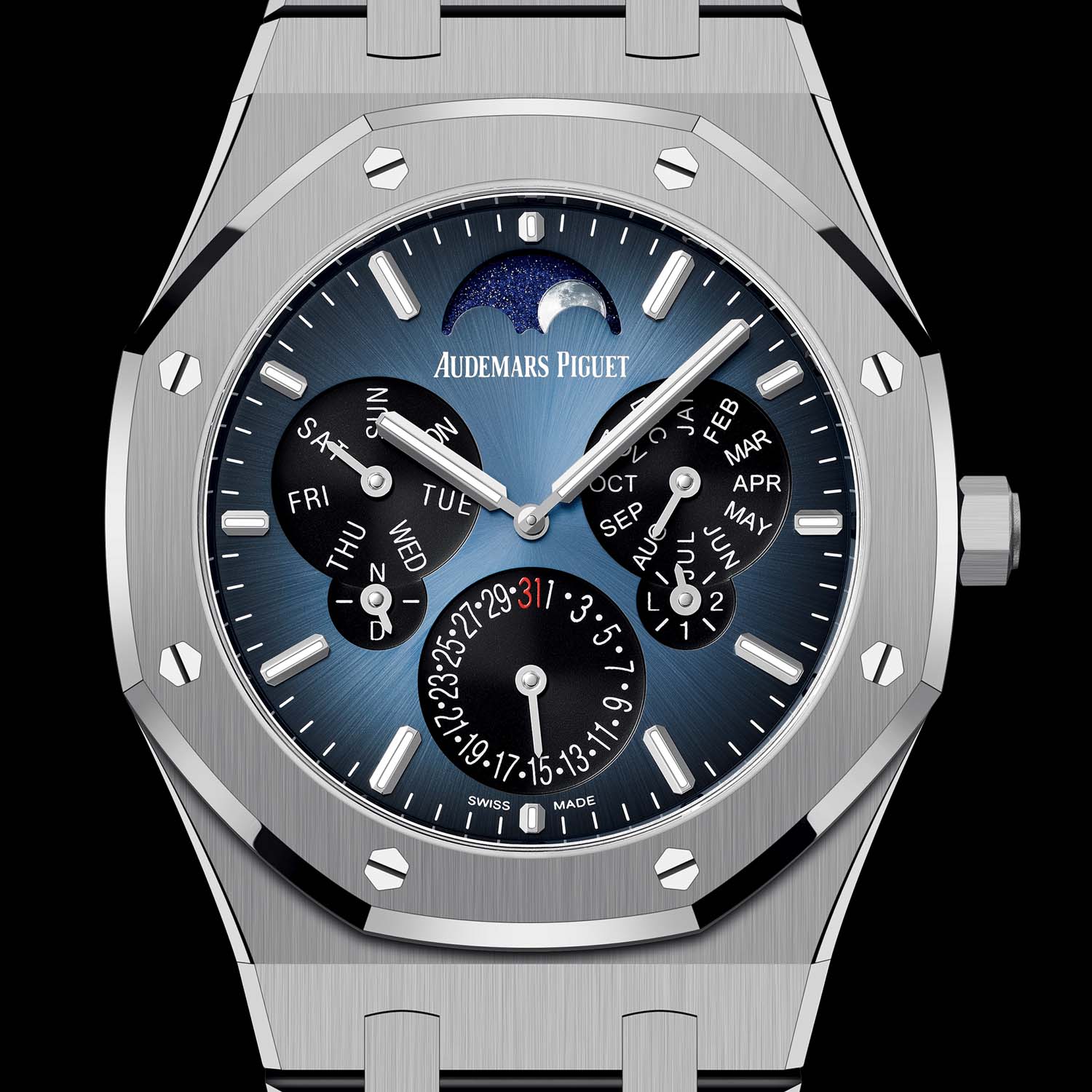 The layout is easy to understand as well. The watch is a perpetual calendar watch, which means that it is able to indicate the correct date, day, month and phase of the moon while also adjusting for the lengths of each month, including leap years. Perpetual calendars have been around for centuries and are quite romantic complications, especially with the moonphase added. There's no seconds hand on this watch, which is quite traditional for ultra-thin Audemars Piguet watches, but there is a day/night indicator instead.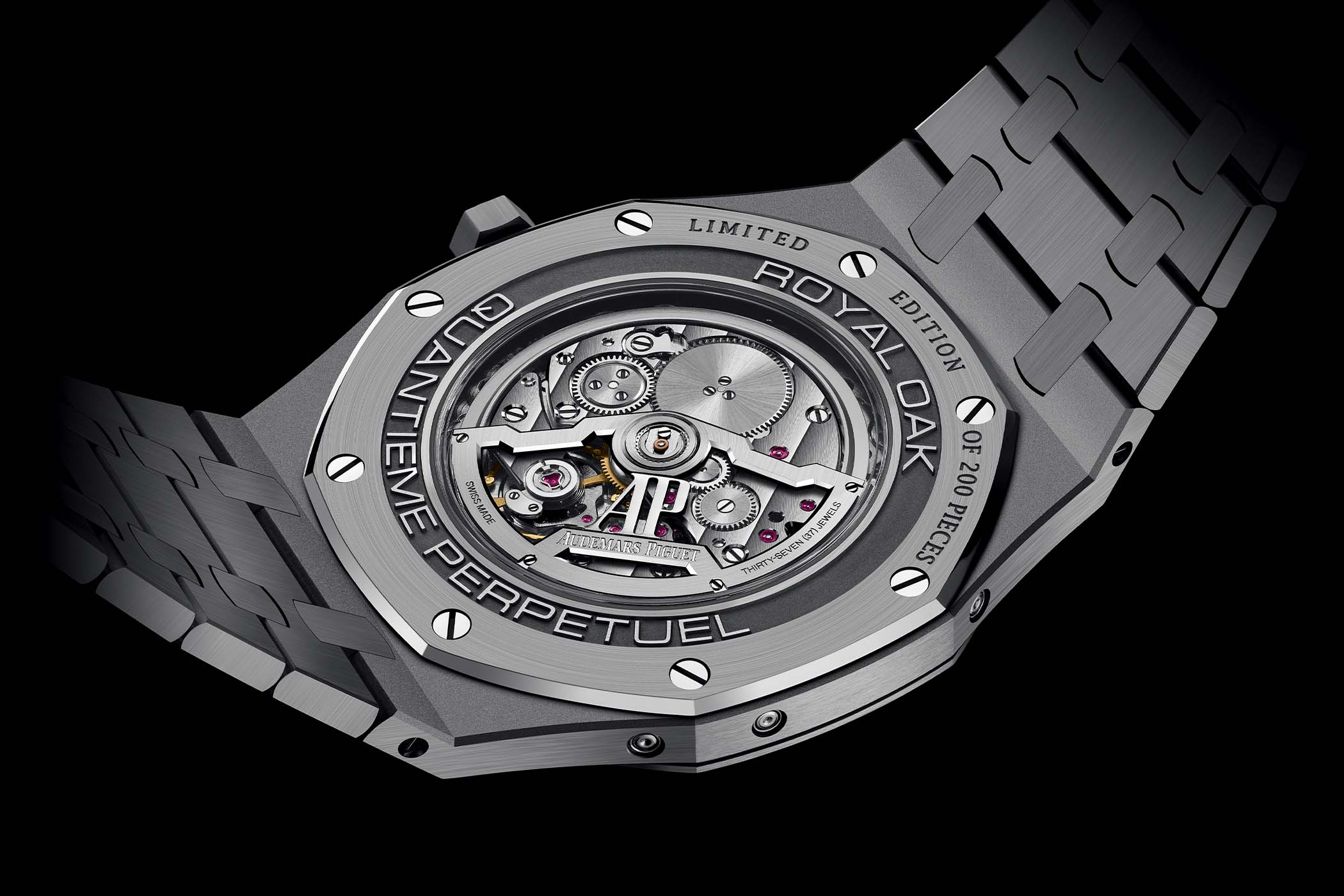 Powering the watch is the in-house calibre 5133, which is based on the calibre 2120. It shares its base with the 5134, which powers the Perpetual Calendar Royal Oak and Code11:59 watches. However, the 5133 is a simplified version to remove the extra height from the movement where possible. The movement is 2.89mm thick but is self-winding and has a 40-hour power reserve.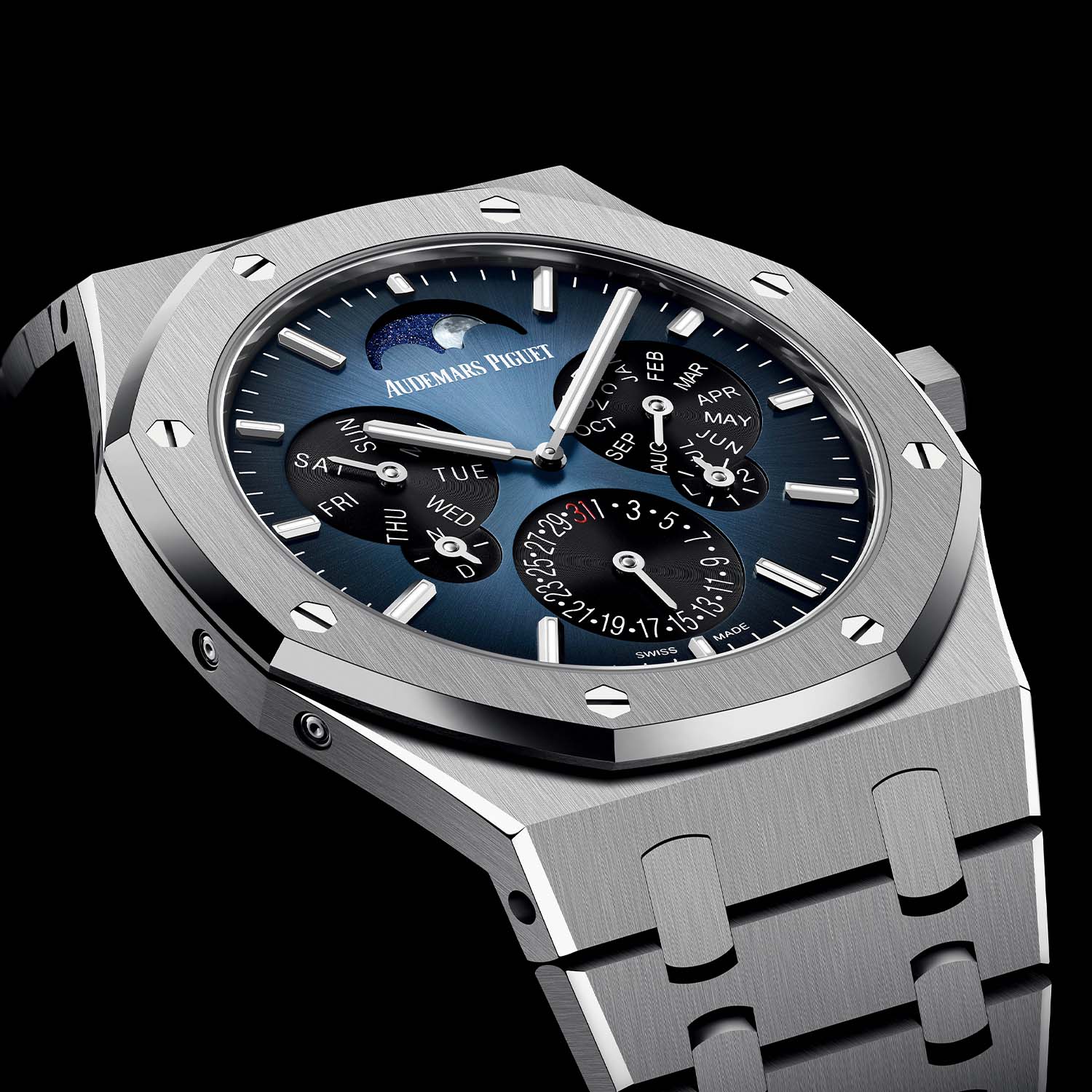 In total, the watch measures 41mm in diameter to keep it with modern design trends, but it's a slender 6.3mm thick, and that's the most important part of this one. Even if you find 41mm watches are usually too thick, this trimmed-down version will probably suit you. It's also made of titanium with a titanium case, bezel, bracelet, clasp and various attaching pieces all being crafted from it. That says to me that this is a lightweight watch, and it also helps explain the €100,000 price point. It's limited to 200 examples worldwide.
Visit Audemars Piguet here.