BY HARLAN CHAPMAN-GREEN
The Royal Oak is Audemars Piguet's most well-known collection. In fact, it's pretty much all the brand is known for since it bases nearly all of its watches within that iconic octagonal case (and when it doesn't, they tend to be poorly received, I'm looking at you Code 11:59). The Royal Oak Offshore was introduced in the 1990s and became perhaps Audemars Piguet's most popular model range. It was bigger and more muscular, with expanded cases and bigger details meant for new and excessive tastes. Gerald Genta hated it, but the audience proved that the Offshore was just what it wanted and bought them in their thousands.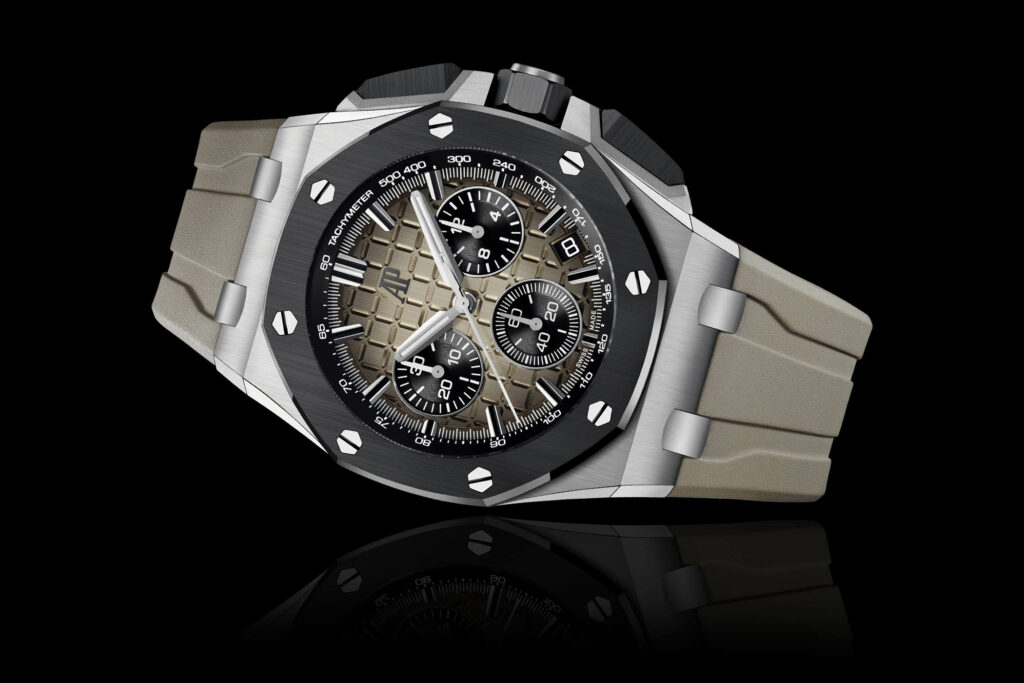 These days, we don't tend to hear about the Royal Oak Offshore collection as much. Perhaps that's because of all the talk about the massively inflated Patek Philippe and Rolex prices. Even the Royal Oak Offshore's older brother, the classic Royal Oak, has the potential to double its value on the grey market. The Royal Oak Offshore doesn't tend to, although it doesn't seem to lose much value either.
The Offshore collection features several models, but the two that stand taller than the others are the 42mm and 44mm chronograph models, distinguished easily by their pushers' shape. Both of these are sporty and masculine pieces, and both wear larger than their dimensions suggest. The new models bridge the gap at 43mm and come in either gold, titanium or stainless steel. The characteristic octagonal bezels come in either black or grey ceramic, or titanium, depending on the case. Audemars Piguet says it has slightly reworked the styling and finishing of the Royal Oak Offshore, but it's not very obvious. They also say they've updated the Mega Tapisserie dial, and they have, there are now crosses on the corners of every block, and the Audemars Piguet script has been removed. That's it.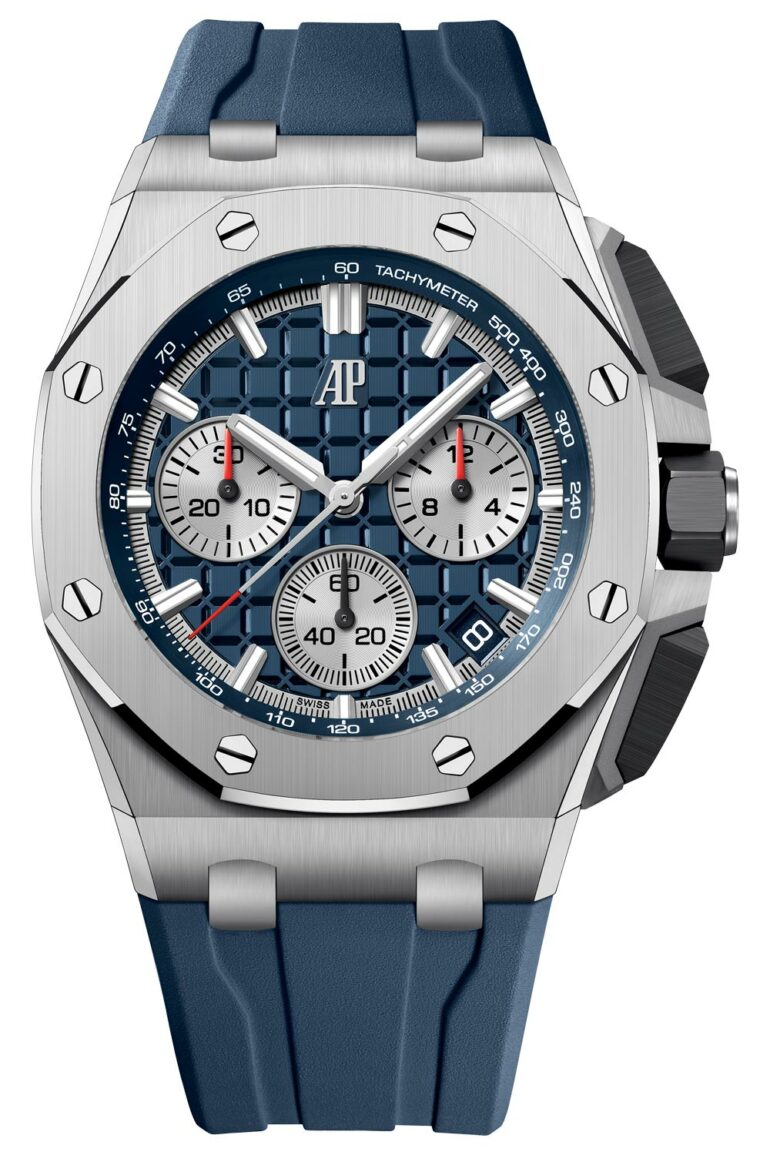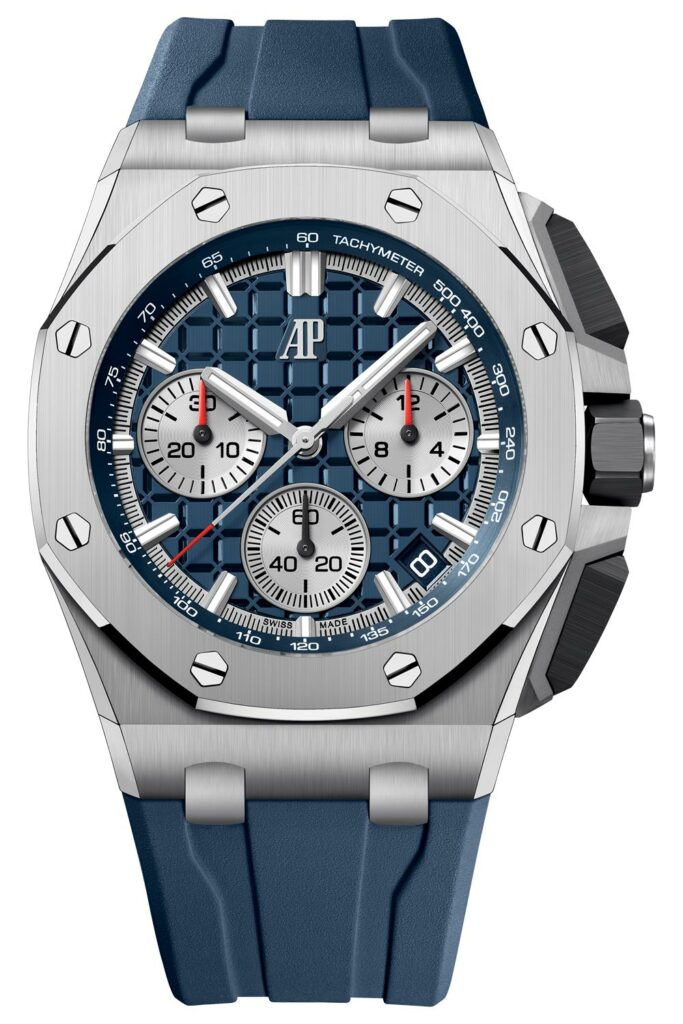 The new range comes with some classic dial and strap colours, my favourite remains the classic blue dial with a blue strap, but all of them look excellent. All are water-resistant to 100m.
Perhaps the most contentious part of the Offshore range has always been the movement, an Audemars Piguet base with an off-the-shelf Dubois Depraz chronograph module. There's nothing wrong with Dubois Depraz modules, but people paying big bucks for their watches tend to like it when their watches are unique from the ground up. Luckily, Audemars Piguet was aware of that and released an in-house chronograph movement in 2019. Unfortunately, it went in the wrong watch first, the Code 11:59. Now, the Royal Oak Offshore has received the in-house movement treatment.
The calibre 4401 inside the new Royal Oak collection is an integrated chronograph movement now, instead of modular. So, instead of a base movement having an extra part bolted on, it's all one design; if there's no chronograph, there's no movement at all. Fortunately, the 4401 is being made, and it comes with a 70-hour power reserve and a 22k gold automatic rotor. There's a flyback function too, and it's all on display through a sapphire crystal caseback. 
The new collection doesn't have a released price yet. Luckily, none of these are limited in production, and they're all coming in September.
Visit Audemars Piguet here.