You may remember that last year we revealed the Romain Gauthier Continuum (also known by its more ridiculous name "C by Romain Gauthier". It's this tiny watchmaker's interpretation of the smart/casual sports watch, which is a trend dominating the market right now. It seems that every brand has a silver-metalled, blue-dialed sporty/dressy watch on the market. Sure, they sell well, but there isn't much room for variety there. While Romain Gauthier has released a blue dial Continuum, we feel it's different enough to stand out, but we'll take a closer look anyway.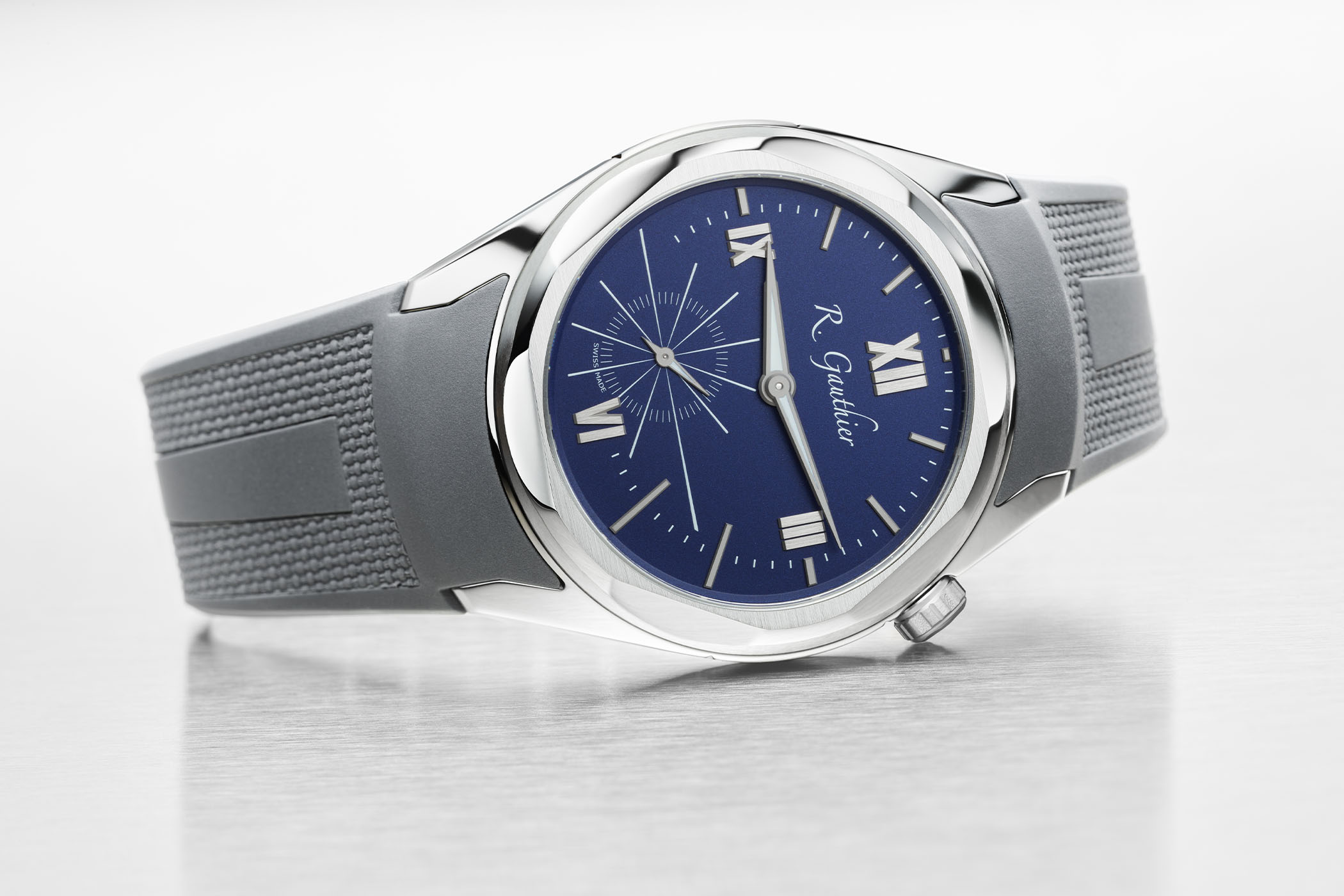 The first thing to know about this watch is that it's definitely pushing the limit of 'sport' in the smart/casual sports watch part I mentioned earlier. Sure, it has a 41mm x 9.55mm case and a complementing rubber strap to go with it, but this case is made of platinum, and there is no mention of water resistance on Romain Gauthier's website (it's worth mentioning that the previous model was water-resistant to 50m). Let's leave this a dress watch on a rubber strap, I think it suits better.
An elegant dress watch needs an elegant style, and this one's dripping with it. Applied markers create a 3D effect on the grainy dials, which are detailed with idiosyncrasies such as the offset markers and the sub-seconds dial which explodes across the dial's surface. It's unique and charming.
Powering this is an in-house calibre with a similar layout and finish to what's seen in the Logical One, or the previous Continuum watch, for that matter. Its 18k white gold plates and bridges act as a base for 3D details, such as the round spokes of the wheels to jump out at you. Perfect polishing and chamfering also contribute to the aesthetic, and this is easily one of the best-finished movements you can buy today. For those wondering about the power reserve of this manually-wound masterpiece, it's 60 hours, and the beat rate is 4Hz.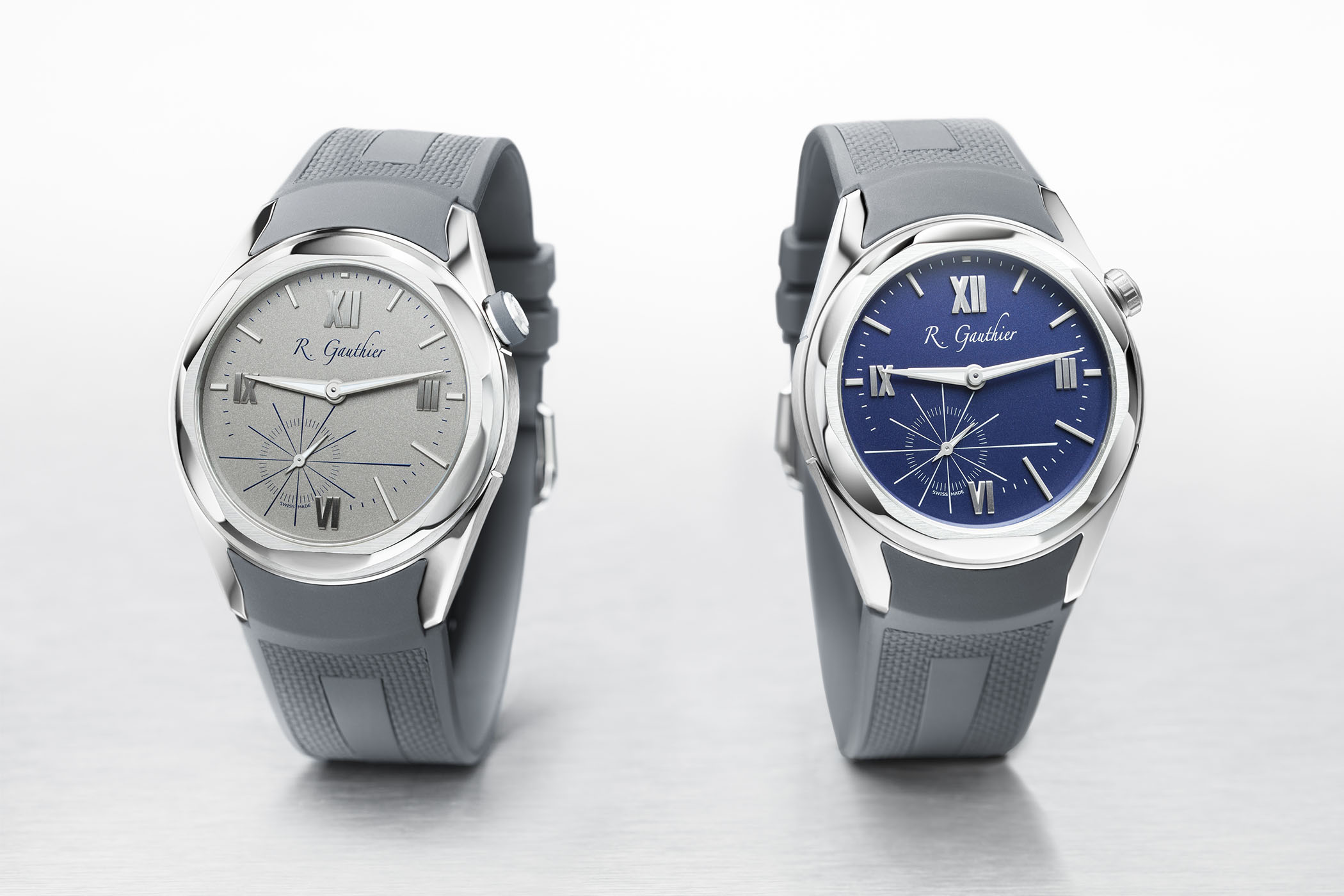 You might be thinking that the price for all this platinum and movement refinement must cost a fortune, but the price is set at CHF78,000. I haven't gone mad, 78k isn't exactly a bargain, but for a solid platinum watch with extreme movement finishing from a tiny Swiss brand, this could be a lot more expensive if Romain Gauthier wanted it to be. There's no limit to production, but don't expect them to churn out a watch of this quality in minutes, so you might still have a waiting period from the dealer.
Visit Romain Gauthier here.