I have deep respect and appreciation for brands who choose to take the lesser travelled path and end up creating something unique and I would certainly count Ferdinand Berthoud among one of them. Featuring strikingly distinctive dial design and being powered by innovative and complex mechanical movements Ferdinand Berthoud watches can easily be considered as great examples of horological art. During Baselworld 2019 the brand introduced the Chronomètre FB1L a compelling new variant of its Chronomètre FB1 watch featuring an intriguing moon phase complication. So, let's have a quick look.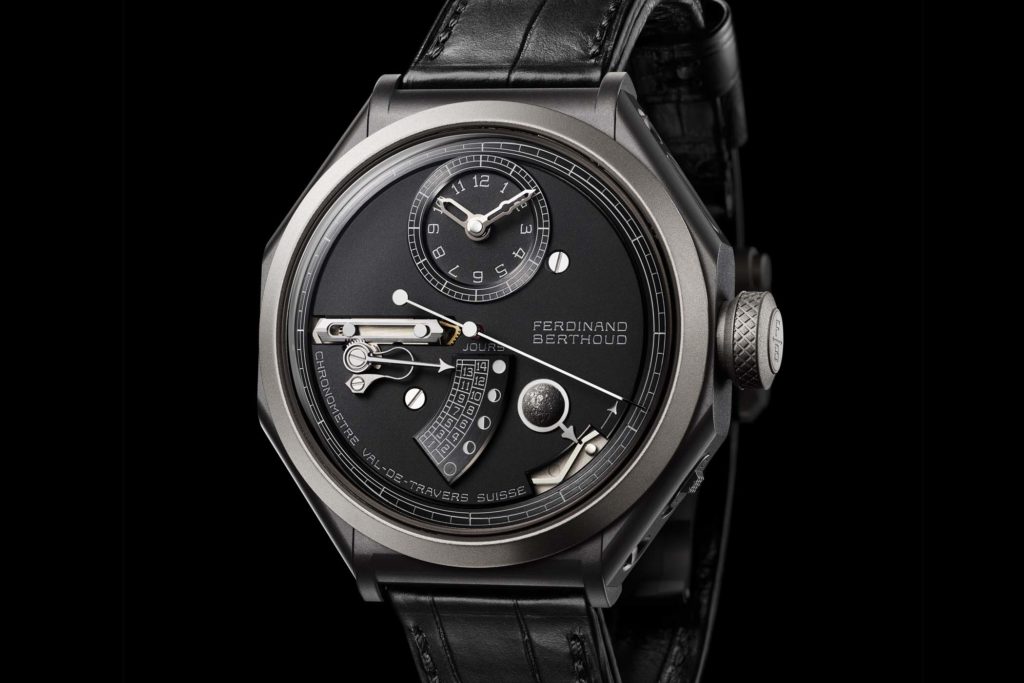 As this new watch is based upon the Chronomètre FB1 it exhibits similar design ethos. It all begins with the 44mm octagonal modular case which for this new model would be available in two variations. A more traditional looking 18kt gold version and a modern looking sandblasted version.
Moving on to the face of the watch you have either a silver or a black dial complementing the two cases. The layout looks quite familiar with a large centrally mounted seconds hand and off-centered minutes and hours but also presents a few key differences. Firstly the tourbillon is no more visible on the dial side giving the watch a cleaner look. Further to that two new indications related to the age and phase of the moon have now been added to the dial.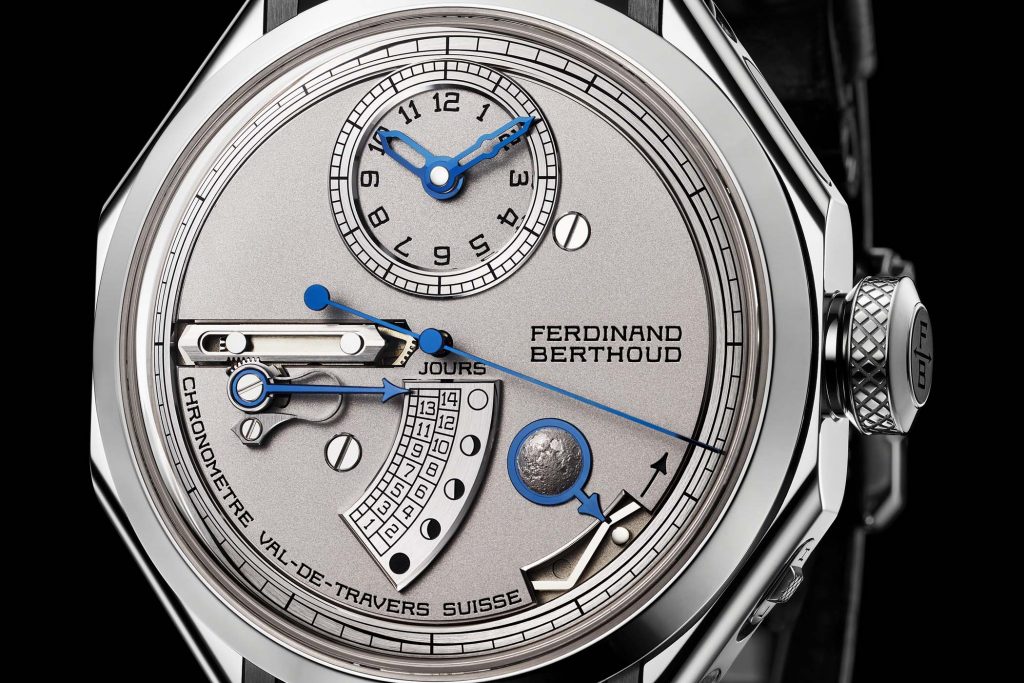 The moon phase is divided into 4 parts and has been displayed between 4 and 5 using a circular window with a pointer in front. Between 6 and 9 is a complex mechanism that helps determine the age of the moon. It uses an angled hand that moves over an applied track with markings from 1-14 to count the number of days since the last new moon. The mechanism is bi-directional implying that once the hand reaches the 14-day mark it would slowly go back to its original position, indicating an ascending or a descending moon.
Powering the Ferdinand Berthoud is the complicated and technically innovative hand wound caliber FB-T.L. The major highlight of this movement is its inverted one-minute tourbillon along with the suspended fusee and chain mechanism. The movement operates at a frequency of 3 Hz and offers a power reserve of 53 hours. It has been beautifully decorated and can be admired through the sapphire crystal exhibition case back.
In all, the Ferdinand Berthoud the Chronomètre FB1L is a stunning looking watch with a peculiar take on the moon phase complication. The watch would be accompanied by a black leather strap and would be priced at CHF 250,000 for the FB1L.4 (sandblasted) and CHF 265,000 for the FB 1L.1. Both variants are limited to just 10 pieces.
Visit Ferdinand Berthoud here.