Dear friends, Patek has announced a new model with a nice grand complication in line with their recent expansion of the Calatrava which is a cool sporty aviation inspired timepiece. Here is the new 5520P Alarm Travel Time that follows the same design of the 5524G but throws in a new 24-hour alarm complete with a display of the alarm time at 12 o'clock. This timepiece boasts of 42.2 mm platinum case, nice choice for a watch with four crowns. Furthermore, it also brandishes a new movement making for a cool addition to the brand's aviation-themed collection.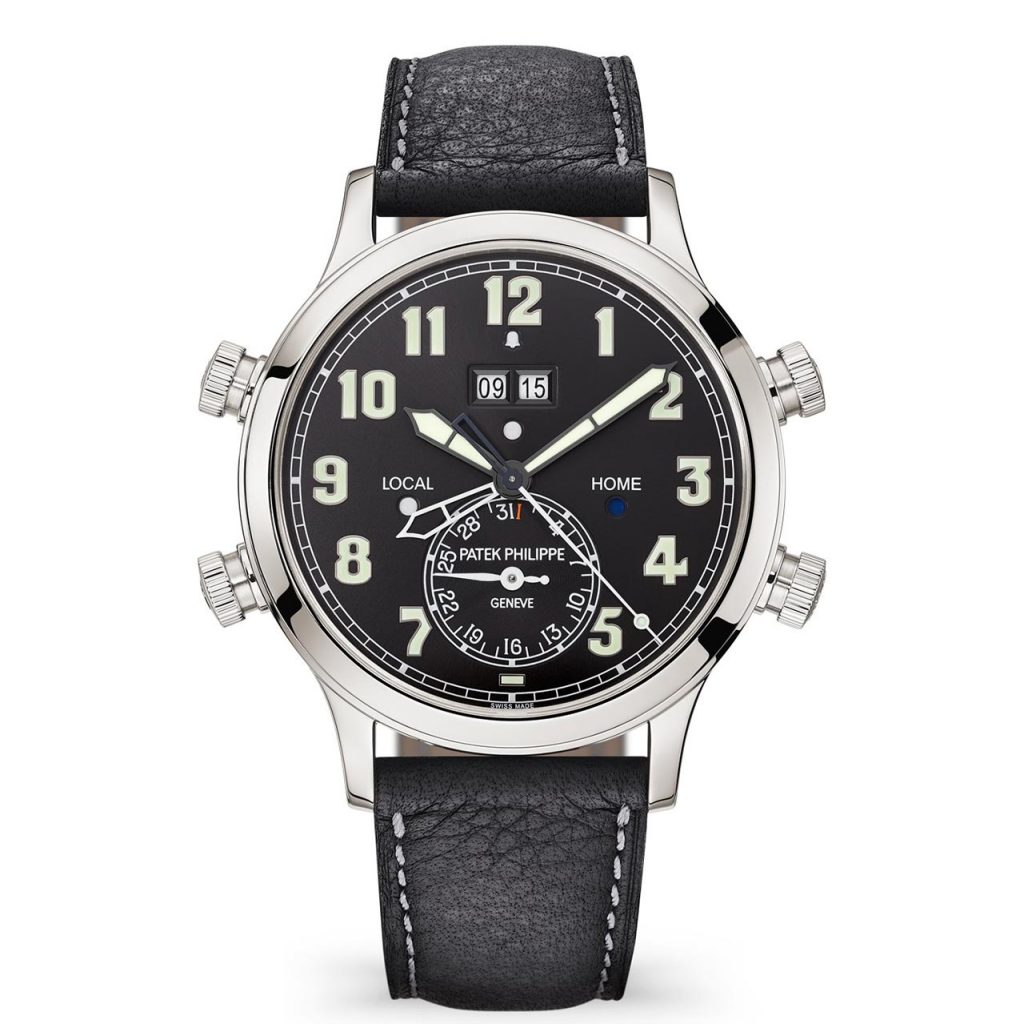 I fondly remember the original 5524G introduced in 2015, it pretty divided user opinions due to its design principles. Patek practically continues this approach with the design of the watch and for sure, same thing can be said of the new release. Meanwhile, the brand's precious pilot watches has actually a cult following which means this has become very popular to watch connoisseurs. I will not talk about this in detail but I just want to highlight why some of you especially me will have differing opinions about the new Patek Philippe Alarm Travel Time 5520P.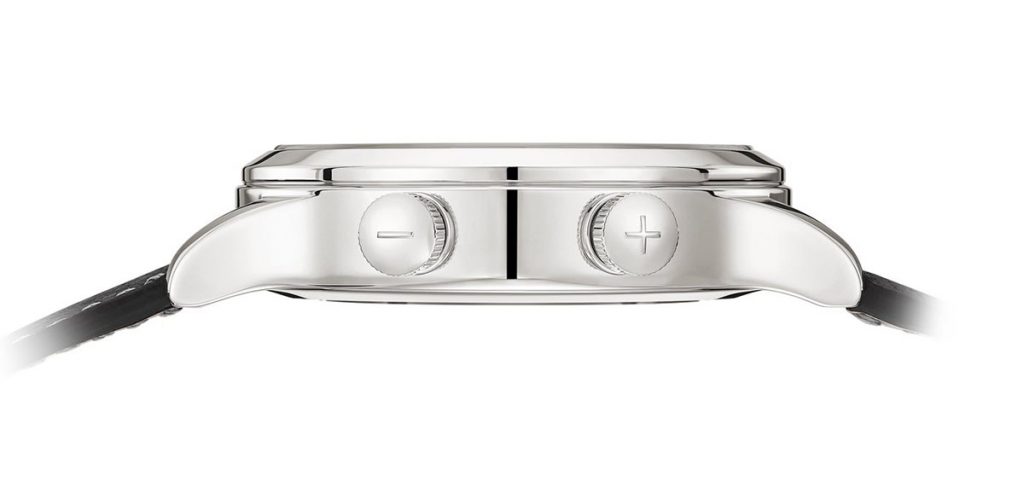 Moreover, the four crowns look like an overkill for me, but if it does aid in convenience, then it is a reasonable design. At this price point though, I am quite sure you will easily grow to like it. The case has just the right vintage feel to it which is nice.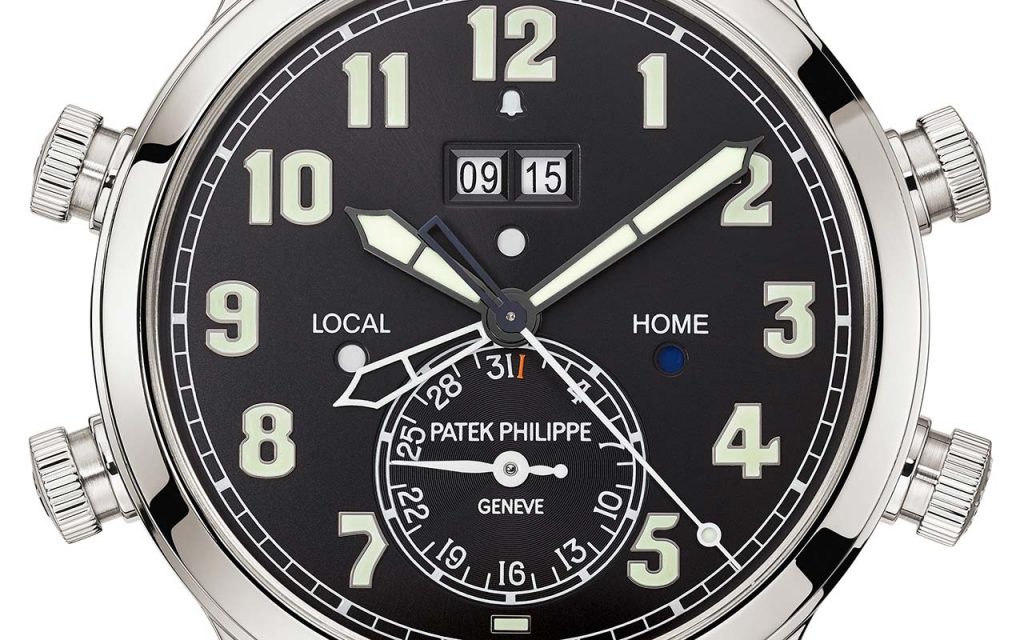 Moving on, the black dial is where the magic is. Its vintage design is flattering and I really like the color combination as the contrast is very easy on the eyes. There is a lot of information presented but the most interesting to me is the new alarm indication. It is shown in a digital 24-hour display making for an easy read. When the alarm goes off, a beautiful sound is produced by a hammer and gong system.
Finally, powering this complicated timepiece is an automatic movement with 52 hours of power reserve. The watch has 30m water resistance and wears on a leather strap.
Visit Patek Philippe here.