One of the most significant problems that I think Chopard faces in the watch world is that it's really quite easy to forget they're even there. While they make fantastic watches and their dealers and boutiques are in all the right places, they still struggle to take a portion of the market for themselves. While this has steadily gotten better in recent years, especially with the latest push on the L.U.C. line of watches, Chopard still has a way to go.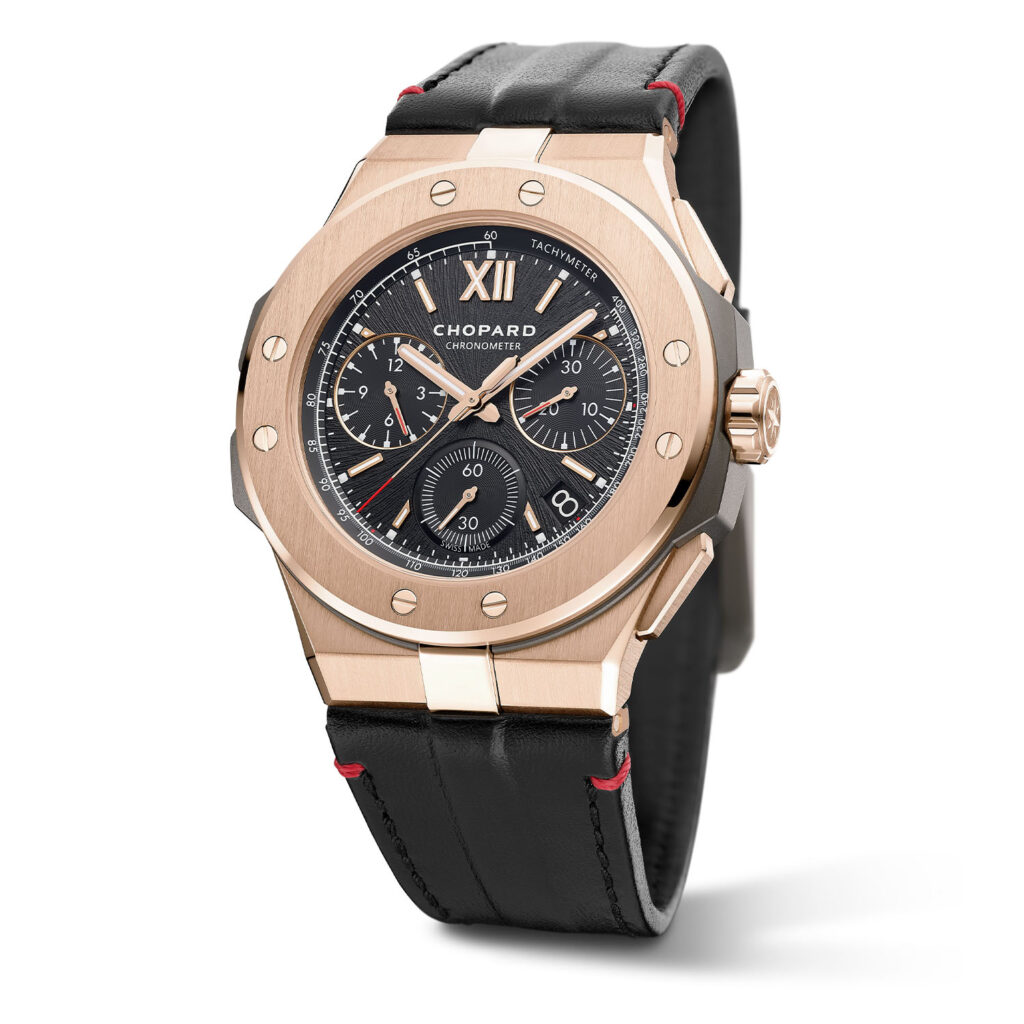 A couple of years ago, Chopard unveiled the Alpine Eagle. While it might be a slightly strange name for a watch, the piece itself was designed to take on the ever-popular segment of stainless steel sports watches with integrated bracelets. Chopard's approach was different enough from the rest of the watches in this segment to become noteworthy. However, it still retained some touches from Chopard's past designs, specifically, the St Moritz. Although we have no official sales figures, it would appear the watch is popular, so much so that there are already chronograph versions and a special edition for Wempe.
Now we see another new addition to the Alpine Eagle collection called the Alpine Eagle XL Chrono. It's beefy at 44mm x 13.5mm, although this is the same size as the Lucent Steel model. The beefiness will undoubtedly come from the case, which is made from 18k Fairmined rose gold. Fairmined gold is sourced ethically and ensures that everyone involved in the production journey of the gold is paid a fair wage. The dark layer making up the crown guards and the shoulders on the opposite side is titanium that has been ceramic coated to give it a higher level of scratch protection, although I couldn't find any notes suggesting the gold has also been imbued with scratch-resistant technology as Hublot does with its pieces.
Overall the watch is rather handsome. The black dial with the signature eagle's eye-inspired pattern contrasting the rose gold colouration well, think subdued jazz club rather than colourful rave. The dial appears clear and legible, although having one in person will see whether that is the case (hint hint Chopard). I like the inclusion of roman numerals for the primary markers, although the numbers printed on the subdials make it seem a little cluttered with the tachymeter there too. Although, as stated, seeing in person would reveal all.
Around the back is the calibre 03.05-C. It's been surrounded by that ceramised(?) titanium, and the rotor is 22k gold which is a nice touch. It features all the specs you could possibly want from a chronograph with the "holy trinity" of goodies, those being a column-wheel control system, vertical clutch to prevent wear over time and a flyback function as well meaning you can reset the chronograph while it's running. It also has a 4Hz beat rate and up to 60-hours of power reserve, and it's even in-house made as well.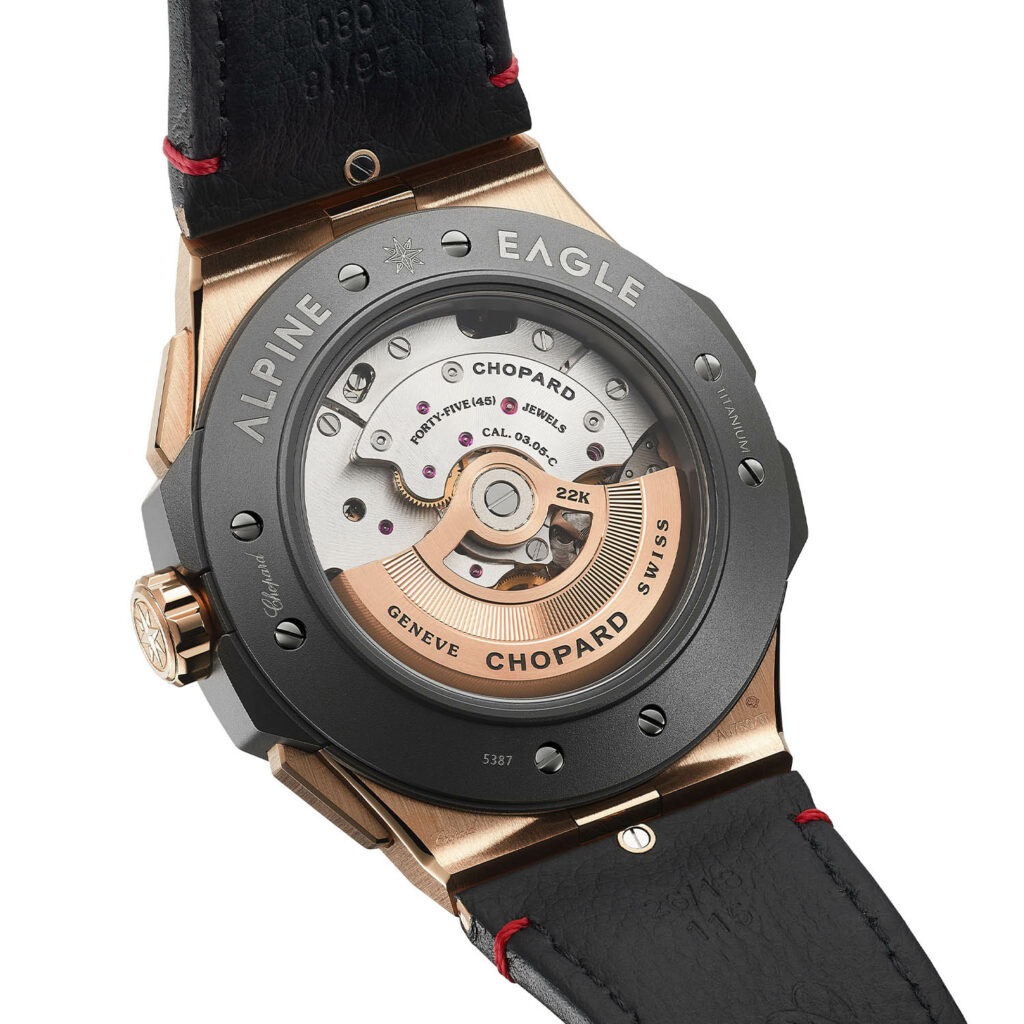 While it doesn't feature Poinçon de Genève finishing, it is still an attractively finished movement. I haven't seen this specific movement in person, but I have seen movements similar to it, and they were well-finished. Although it doesn't have L.U.C. levels of finishing, it also doesn't have L.U.C. levels of pricing. At €34,400/£30,100, it's not exactly cheap, but it is still much more affordable than the equivalent gold Vacheron Constantin Overseas (+£15k) or Patek Philippe Nautilus (+£20k), assuming you can find them at retailers. As I said, it may not be quite on that level in decoration terms, but otherwise, it's got the specs to match.
Visit Chopard here.