Banking is a fascinating subject, there are a lot of rules and regulations to study, and the way each financial institution operates is very different from the next. One of the hottest current topics is Fintech (Financial Technology), which provides alternative services to the traditional banks which may seem dusty, old and out of touch. Within the field of Fintech one industry, in particular, has gained significant grounds over the past decade, and that industry is cryptocurrency. Cryptocurrency is an alternative type of currency to the traditional dollars or sterling and so forth. With cryptocurrency, it is possible to avoid regulation involved in conventional marketplaces, which could lead to bigger payouts of money, but also could make it easier to commit crimes such as money laundering, for example.
While Fintech is right on the cutting edge of technology at the moment, the watch industry has almost always been as far away from the cutting edge as it's possible to be. Within watchmaking, there are innovations, of course, but it's still heavily reliant on 'olde worlde' techniques to create and sell products. An exciting move taken by Chronoswiss last year was to involve Fintech with watchmaking, whereby customers could pay for watches using Bitcoin if they wanted to. Now, Chronoswiss has taken it one step further by introducing their crypto-themed watches.
The watches are based on the Flying Regulator Open Gear model but have been given a dose of pizazz to excite those who like cryptocurrency. If you like your Bitcoins, you'll recognise the first edition quickly as it is adorned with the big 'B' Bitcoin logo in the seconds subdial at 6 o'clock. As if that wasn't enough, the dial is covered with engravings of bitcoins and says 'Bitcoin The Currency' between 7 and 9 o'clock. The watch also has a slick black theme going on, with the dark dial, black leather strap and black DLC case to make it stand out, just in case a huge Bitcoin logo wasn't enough, there's another Bitcoin logo on the rotor, visible through the sapphire caseback.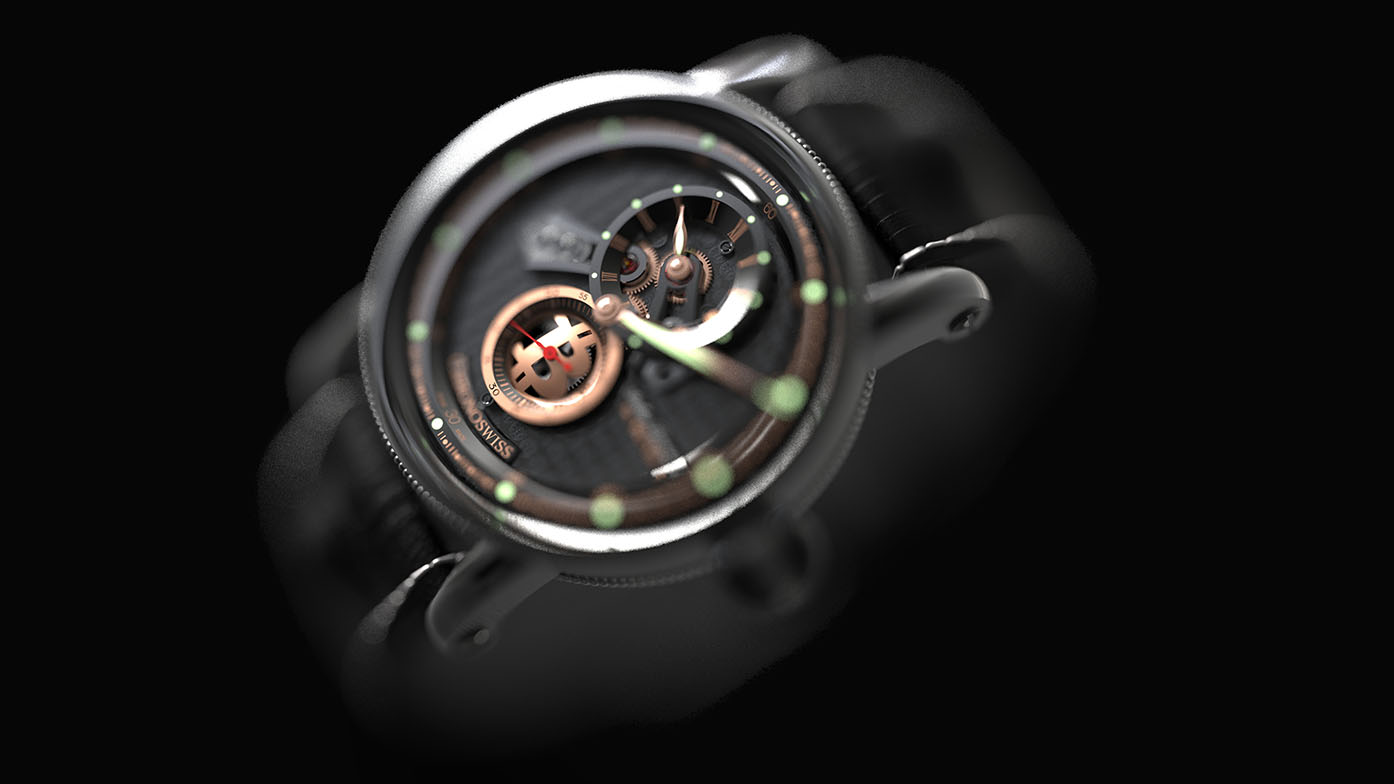 I like the look of the watch a lot, and the regulator layout is something of a rarity in the industry, so it's very pleasing to see that Chronoswiss went the extra mile with their watch. I also like to look at the open gearing behind the hour dial positioned at 12 o'clock, which gives the watch an expensive appearance. The watch which went up for auction is one of a limited edition run of 101 Bitcoin watches, with more crypto-themed timepieces to come in the future. Let's hope this isn't all some Ponzi scheme, eh? For more info, visit Chronoswiss online.