One of my favourite niches in my various interests is when fairly ordinary brands go out of their way to make something super extraordinary. A product that you just wouldn't expect from them thanks to its excellence, which, if it had a different brand name on it, would've commanded a huge price tag and endless praise. The prime example of this, I think, is Volkswagen's Phaeton. For those who don't know, the Phaeton is a classic example of a brilliant product made by a manufacturer you don't associate with products of that nature. It was an enormous luxury sedan using some components from the Audi A8 and having a lot in common with a much more traditional upmarket car: the Bentley Continental and Continental Flying Spur. Today, when they're working properly, Volkswagen Phaetons are hailed by car enthusiasts as being magnificently overengineered and underappreciated.
That, I think, also applies to Citizen's upmarket watches. We've written about them before and have been very complimentary about them (there's lots to like), but we never hear of people wearing them. We should point out that a lot of these higher-end Citizens are Japanese-only at retail, but that doesn't stop people from importing them.
The latest watch in their high-end collection is snappily named Citizen AQ4103-16E Black Washi Paper Dial Limited Edition. If you like what Grand Seiko offers but want something even more alternative than their watches, this may well be a contender. It has a 38.3mm x 12.2mm case made from Citizen's Super Titanium which they say is 40% lighter and five times as scratch-resistant as stainless steel. It's been given a yellow-gold Duratect coating as well. Water resistance is 100m.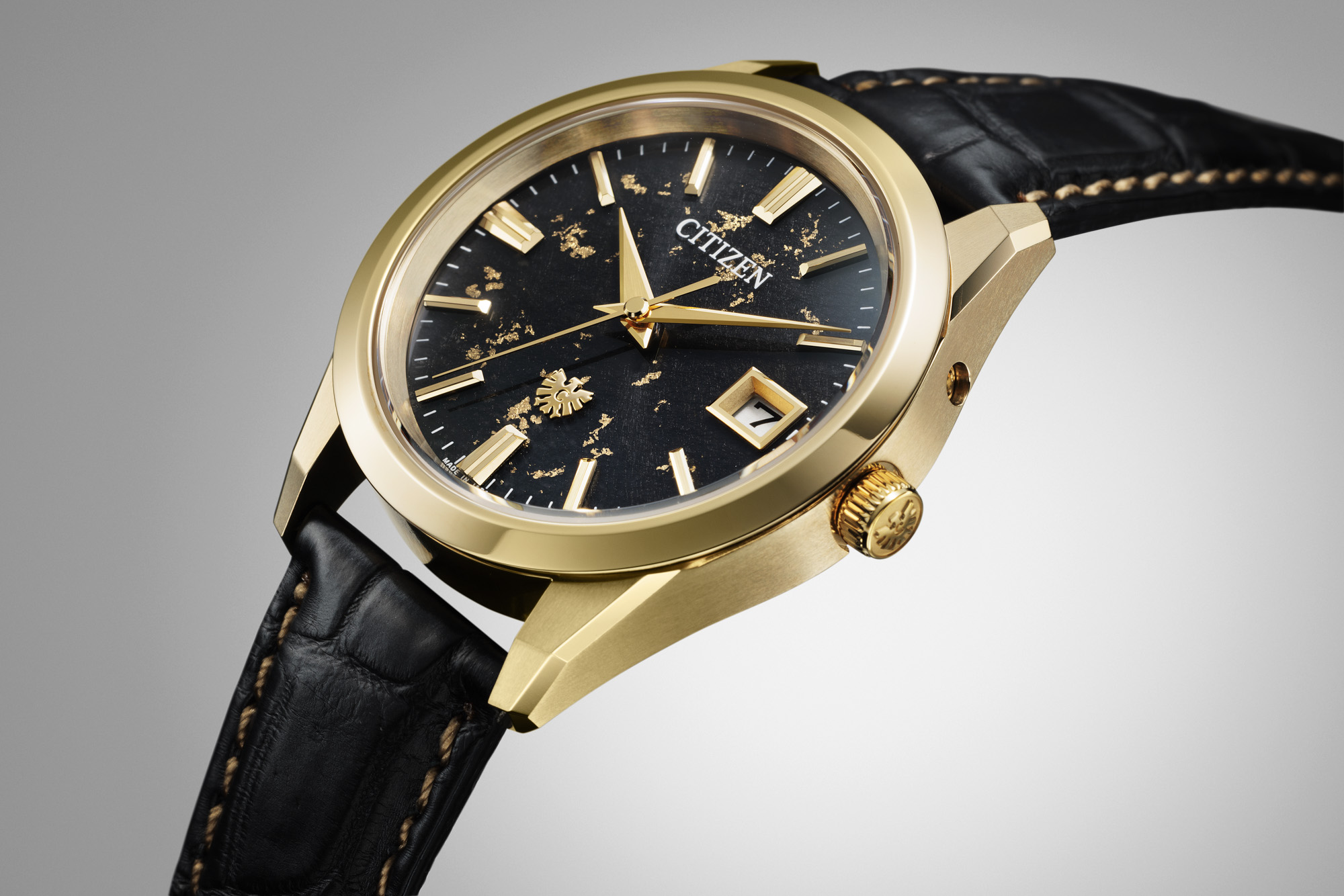 The main draw of this watch is undoubtedly the dial. Underneath the sapphire crystal sits a washi paper dial. This is a layer of unique Japanese paper made from locally-produced fibres: Oriental paperbush (mitsumata, or edgworthia chrysantha), Ganpi (or Gampi, a member of the Wikstroemia family) and Paper mulberry (kōzo, or broussonetia papyrifera). The fibres of these three plants are expertly crafted into a very fine black-coloured paper with gold leaf applied using a technique called Sunago-maki. All of this sits below a layer of clear lacquer.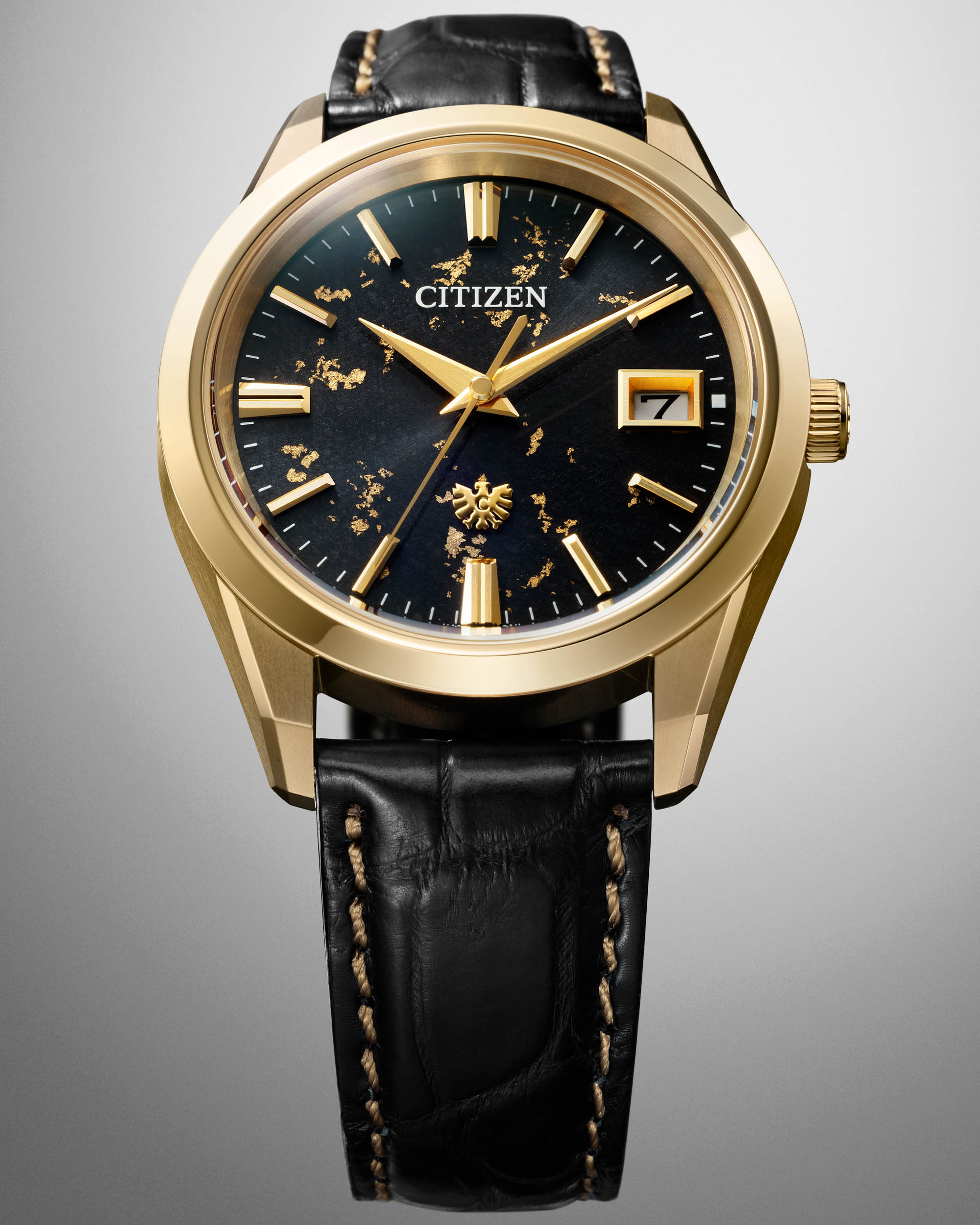 Due to the thinness of the washi paper, light can permeate it quite well. This allows the calibre A060 inside the watch to function. As you'd expect from a Citizen watch, this has an Eco-Drive movement, this quartz-regulated movement converts solar power into electrical energy which it then uses to staggering precision. The A060 movement inside this watch is accurate to within 5 seconds per year and has a power reserve of around 1.5 years, if left in total darkness that reduces to around six months but I can't think of a single reason to leave it in the dark for that long, it's meant to be worn and enjoyed. It'll also be more reliable than the Phaeton I mentioned earlier.
This new model is limited to just 350 examples worldwide and will go on sale for $3,800 which is a lot, but it shows in the trust Citizen places in its unique artisanry and in its brand name appeal.