The greatest fun about writing our Top 5 articles here at WristReview is that we have so much fun thinking of the topics and researching our lists. We've recently gone back to some of our favourite topics from the past and added to them with new ideas. Again we get to have loads of fun seeing how things have changed. 
Earlier this year, we covered five watches designed in collaboration with someone or some brand that we wouldn't necessarily expect a watchmaker to work with. We see a lot of watches commemorating racing drivers, movie stars and other folks, so we wanted to see some of the weirder collaborations out there. Last time, it seemed some people missed the point of this, so I hope I've done a better job explaining the thought process behind this. To be clear, we won't be covering watches issued by or to specific individuals (think Tiffany Pateks or Comex Submariners), and we won't be covering any of the countless James Bond Omegas out there, not because they're bad but simply because they're not unusual. I'm pretty sure we've all heard of that particular collaboration.
5. IWC Portugieser Yacht Club Chronograph Edition "Orlebar Brown"
It's sometimes difficult to remember that there are many tiers to just about everything in our world, more than just luxury watches and cars and so forth. Orlebar Brown specialises in luxury men's swim shorts, I don't think it gets more niche than that. Orlebar Browns have been worn by celebrities like Jay-Z and Sir Paul McCartney, although they're probably most easily identified around the waist of Daniel Craig in 2012's Skyfall Bond movie. The Yacht Club Chronograph features a rubber strap with textile effect and the Orlebar Brown name engraved on the stainless steel clasp. I'd love to put this higher on the list, but like when Lamborghini worked with Blancpain, the Yacht Club hardly looks any different to the rest of the collection. It's an unusual pairing, though.
4. Panerai Submersible Forze Speciali Experience Edition PAM01238
Panerai's watches are just so cool, on the whole, and we love that Panerai has risen from the ashes of a small watchmaker making tool watches for the armed forces to a maker of fun watches everyone can buy. It's easy to lose ourselves in nostalgia and proclaim that watchmakers aren't what they used to be, but the fact is that, if they were, they wouldn't be here. Panerai has been able to fuse historical shapes with modern themes and ideas. The PAM01238 combined olive drab camo with Panerai's technical carbon case. Also, when you bought this watch, Panerai would send you to a boot camp with the Italian armed forces. Neato, and good if you want to get some Tough Mudder practice in too.
3. Bulgari Octo Finissimo Tadao Ando Limited Edition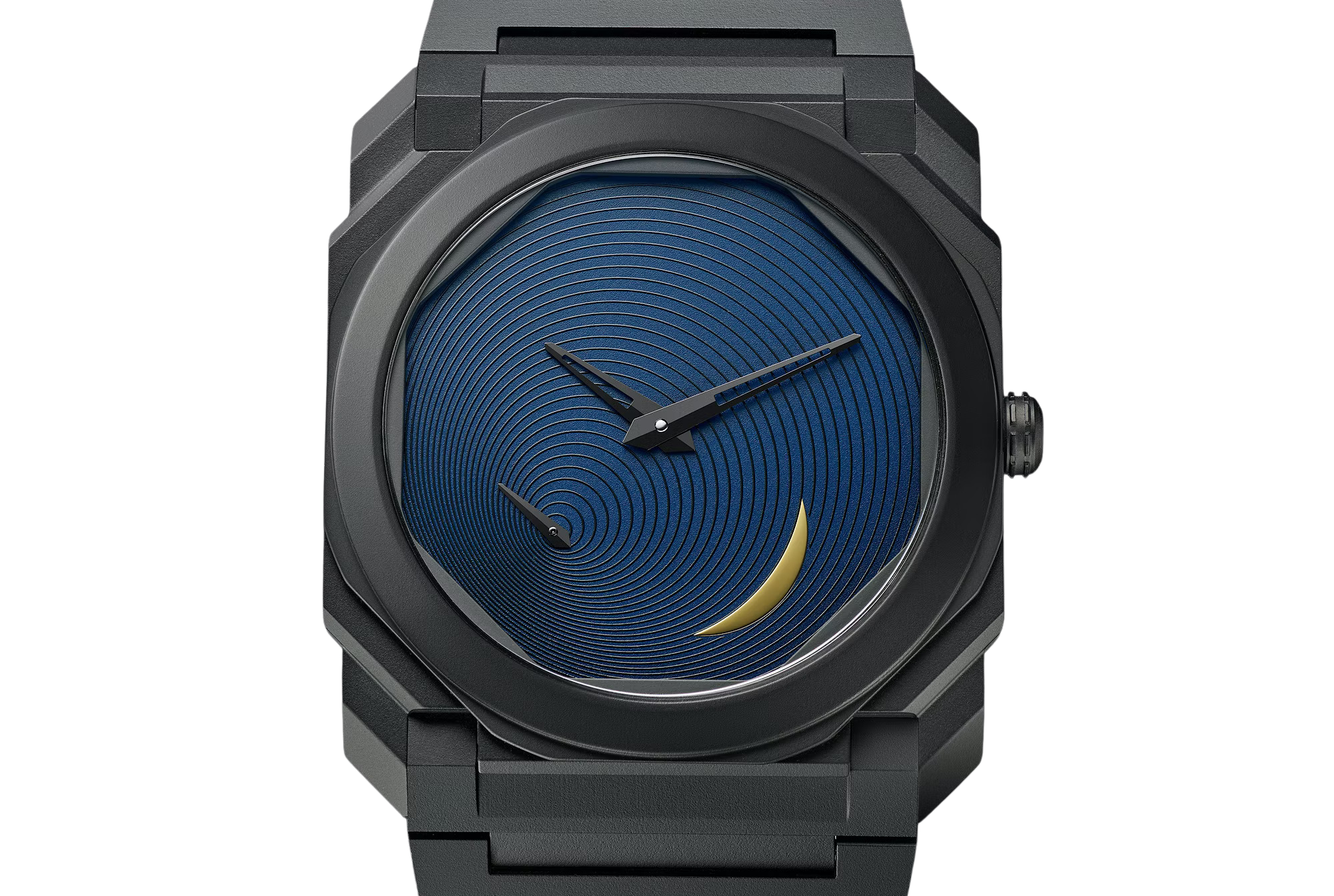 When the jaw-dropping Octo Finissimo Sejima edition was released earlier this year, we knew Bulgari was on to another winner with their Japanese architect collaborations (although I hope we get a Norman Foster partnership and some point). However, we'd seen it before by then. The Octo Finissimo Tadao Ando watch combines award-winning Japanese architecture with European horology. The black case with the spiral moon design is unique and eye-catching, and we think that more watchmakers should work with architects who are, undoubtedly, masters of industrial design. 
2. Hublot Classic Fusion Chronograph Shepard Fairey
It's surprisingly difficult to sum up in a few words just how influential Shepard Fairey is when it comes to street culture, especially as I've not heard of him before. Ever seen young people wearing clothing with the word 'OBEY' written on? He started that. Ever seen the 'Hope' posters during Barack Obama's 2008 election campaign? That was him. Ever listened to tracks from Led Zeppelin's compilation album Mothership? That was Shepard Fairey, who seems to be one of the most interesting people around. His second collaboration with Hublot resulted in a special Classic Fusion Chronograph with lots of engraving and a symbol of peace on the dial, with a portion of the funds going to Amnesty International. It also looks completely unreadable, but we don't mind when it looks like this.
1. G-Shock Gravitymaster Honda Jet GWR B-1000HJ-1A
It's hard to imagine that the above can be beaten out by a G-Shock, but this goes to show that anything is possible. Out of all the collaborations we have expected to see at some point, working with Honda while they make one of the world's most advanced jets is completely unexpected. The Honda Jet is made by the Honda Aircraft Company, a US-based subsidiary of Honda Motor Co. Ltd. Technological features include a fully kitted-out flight deck, a super light and super strong composite fuselage instead of aluminium and engines which are mounted on top of the wings for lower drag, better efficiency and a quieter cabin. The watch has the Honda Jet's signature colour scheme on the dial, along with a little jet outline. The crown features a turbine theme similar to the GE Honda HF120 turbofan engines. It also has the Honda Jet logo and the jet's top statistics on its rubber strap. As far as weird collaborations go, this one looks the coolest.
Will there be a third part to this Top 5? Maybe in a few years. What's your favourite from our list?