Accuracy is at the helm of timekeeping and hence is considered as one of the most important and talked about aspect in the watchmaking world. Be it the Germans, the Swiss or the Japanese, all of them are battling it out to make a product with supreme accuracy. Interestingly though, most of the research and innovation that takes place as far as accuracy is concerned is in the field of mechanical watchmaking which I believe is justifiable, as firstly achieving accuracy in mechanical is far more challenging and secondly quartz watches, in general, are already pretty accurate making brands a little reluctant in investing their time and money to improve them further. So, it came as big news to our ears when we heard that Citizen has developed an Eco-drive movement which is accurate to ±1 second per year. The movement is called the Citizen Caliber 0100, so let's have a look at what it offers.
Now before you start planning on getting your hands on the next citizen watch that would come equipped with the Caliber0100, let me tell you that this movement is still in prototype phase and would only be able to make it to the mainstream market in the year 2019. But let us keep the availability part aside for now and have a look at how Citizen presented the prototype at Basel world this year. The Caliber0100 was showcased in a pocket watch style case which is made out of synthetic sapphire and even has an exhibition case back showing off the DLC treated movement. And just in typical pocket watch style fashion, there is a crown and a supporting handle at 12 giving the watch a nostalgic vibe.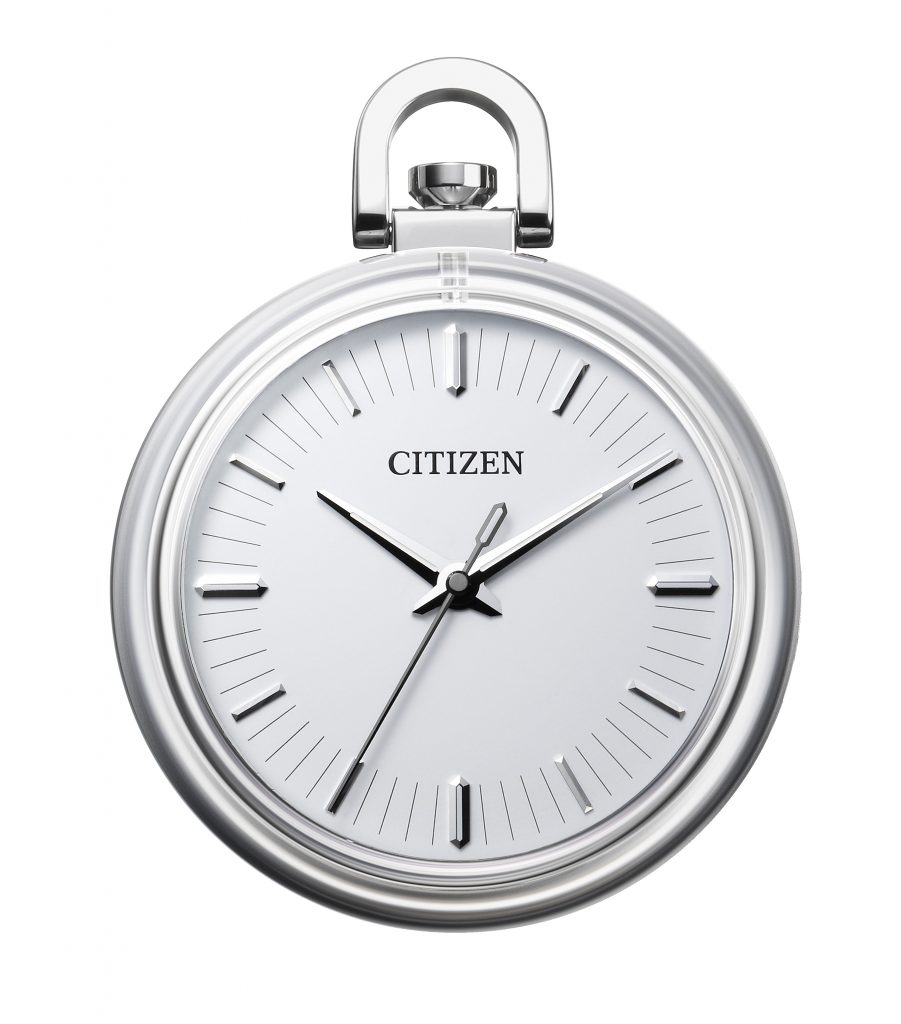 On the dial front, we have a white colored dial with applied hour markers and printed minute markings. The markers have been beautifully faceted giving a nice dimension to the dial and also seem to provide a nice contrast against the white background. The dauphine style handset is nicely finished and complement the look of the applied markers. Now moving to what makes this prototype special, the movement.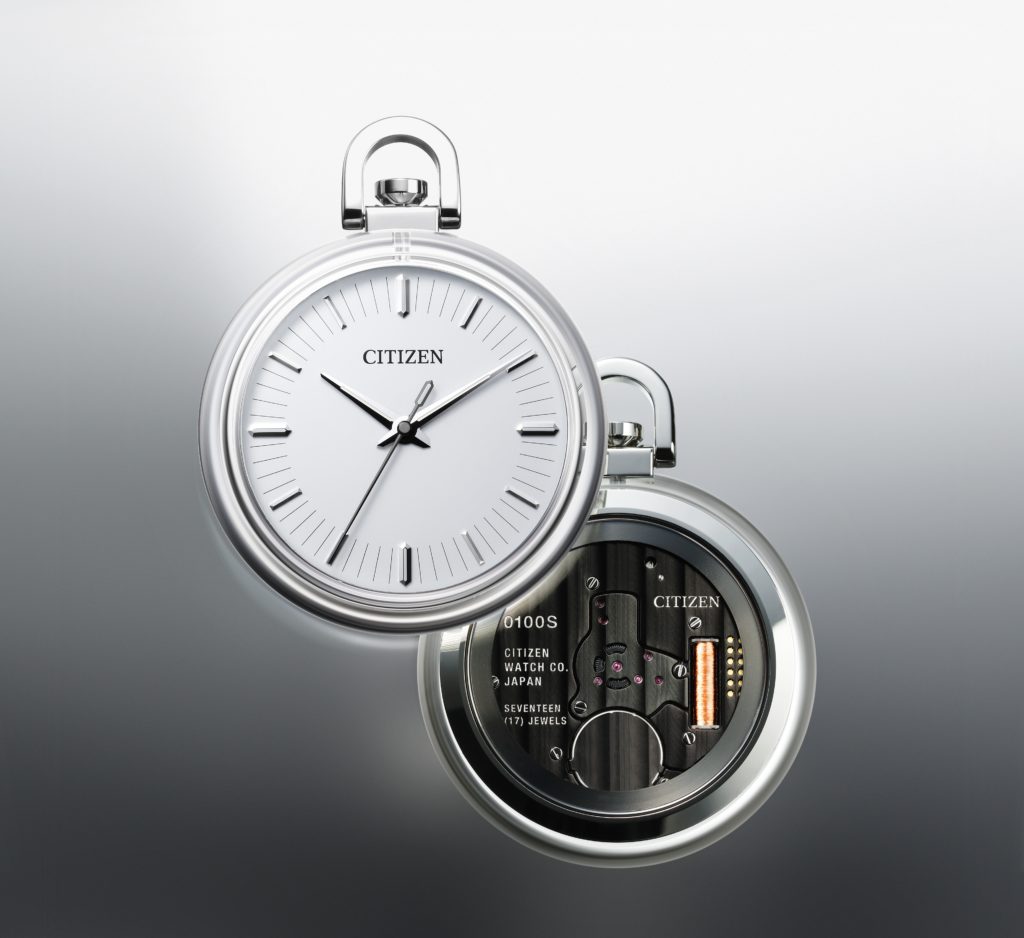 The Caliber 0100 is a quartz movement, but with some really special specifications. First up is the frequency at which this movement operates. Normally a quartz movement runs at a frequency of 32,768 HZ, but as this watch marks the 100th anniversary of Citizen, the Caliber 0100 operates at a frequency of 8.4 Mhz or 8,388,608 Hz. To put things into perspective this movement is significantly faster than Citizen's own Crystron Mega, release back in 1975, which ran at a frequency of 4.19 Mhz and Bulova's Precisionist quartz movement that runs at 262Khz. Next up is the cut of the quartz crystal. Rather than using the conventional tuning fork configuration, Citizen is utilizing an AT-cut crystal which is cut to a different orientation as compared to the regular tuning fork crystals. As per the brand, the different cut helps in producing better resistance to temperature variations and as the vibrations are smaller in amplitude than in a tuning fork crystal, there's less variation in rate due to physical shocks and changes in position as well.
In the end, we would like to congratulate Citizen in taking the quartz movement technology to the next level and we would certainly look forward to seeing the Caliber0100 at work in future watch releases from the brand. For more info, visit Citizen online.