In horology, the term 'flying' generally means one of two things. It's either a flying watch, as in, a pilot's watch, which has the necessary complications to make a watch useful to a pilot (normally a chronograph and possibly a slide rule), or it's a flying tourbillon. A flying tourbillon is a tricky piece of mechanical engineering to master, as it removes one of the support bridges from a tourbillon, leaving one half of it floating or flying. This means that there's extra pressure on the one pivot that supports the entire tourbillon assembly, then add in the fact that that pivot is also supplying power to the escapement and the cage and is also taking the ticking motion of the escapement and sending it to the hands and… yeah, you get the idea—tricky business.
Corum has had a hard time of it lately. They aren't well known in the modern watchmaking world. Sure, they have a few whacky designs like the Bubble and the Golden Bridge. Still, with more mainstream brands such as Jaeger-LeCoultre & Breguet also creating horological art with their Duomètre and Tradition lines, it makes it a little hard for a brand like Corum to stand out. The LAB 02 hopes to bring some balance to the force, as it were, and it does so with remarkable style and panache.
In 2018 we showed you the Corum LAB 01, a funky looking watch with a tonneau case and Richard Mille vibes. The new LAB 02 seems to set a tone more relevant to the brand, which I feel cannot decide whether it wants to be about making elegant watches or garish ones for the real free thinkers of this world. Luckily, Corum seems to have cottoned on to that as well and has made a genuinely daring watch with a seemingly conventional footprint.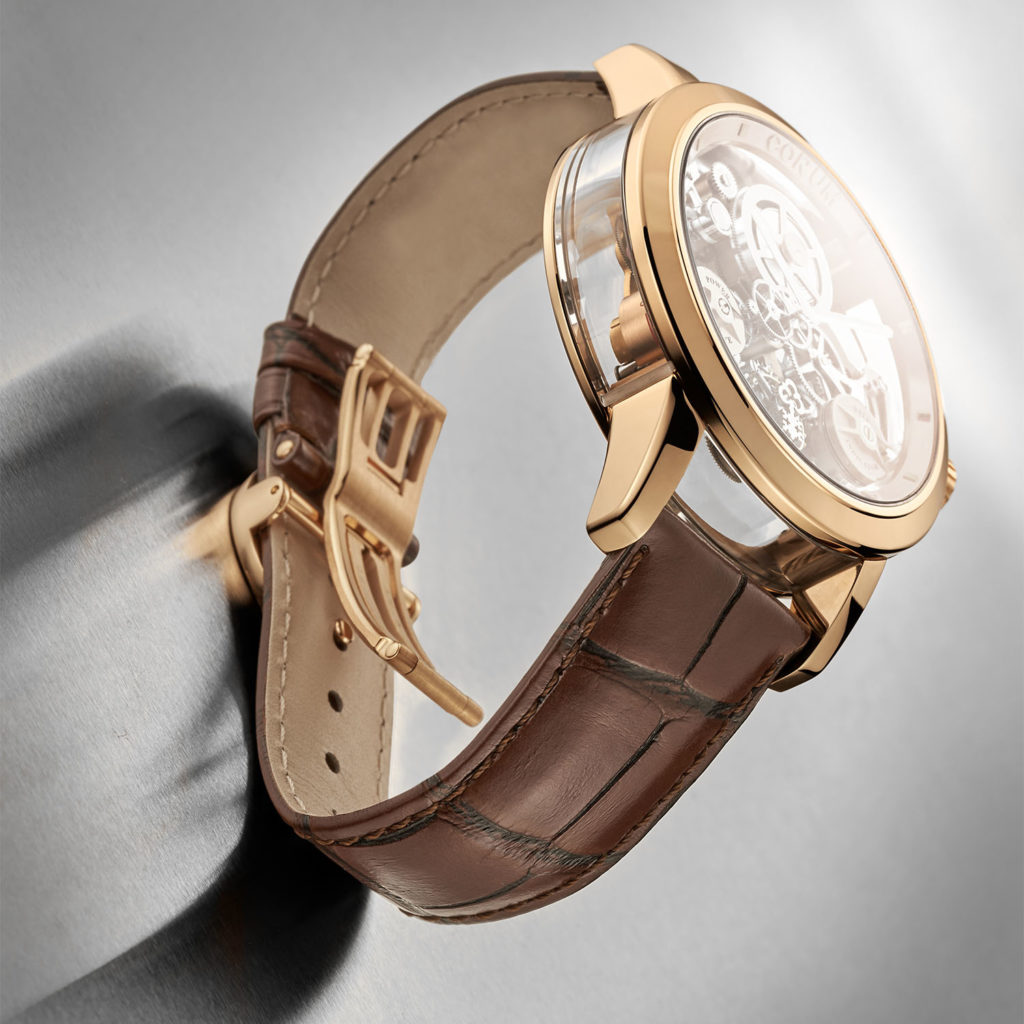 The case of the LAB 02 is 45mm in diameter and 13.4mm thick, and it comes in either rose or white gold with diamonds as an option. The centre band of the case is made from sapphire crystal, a notoriously tricky material to work with, and blends nicely to create a gold-reinforced lightbox for the movement to sit in.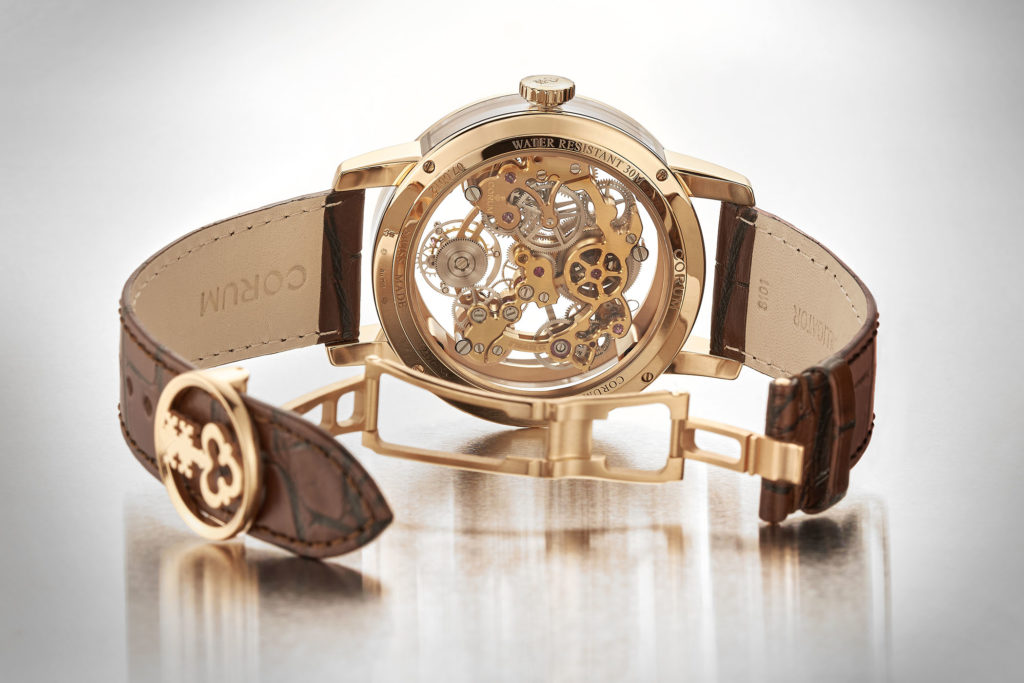 The movement is entirely the focus of this watch. It uses a flying tourbillon which, as we've discussed, doesn't have a bridge or anchor on top to hold it in place. As well as a flying tourbillon, it also uses a flying geartrain. Let's be clear, this is not a standard skeleton watch, which takes the mainplate of the movement and cuts it away to reveal the movement beneath, this watch has no mainplate, and it's been mounted to a sapphire base plate as well. Two years of R&D resulted in some radical changes to traditional watchmaking methods. To support everything, the classic lubrication system in the form of oiled jewels was thrown out, with ball bearings being favoured instead because of their durability.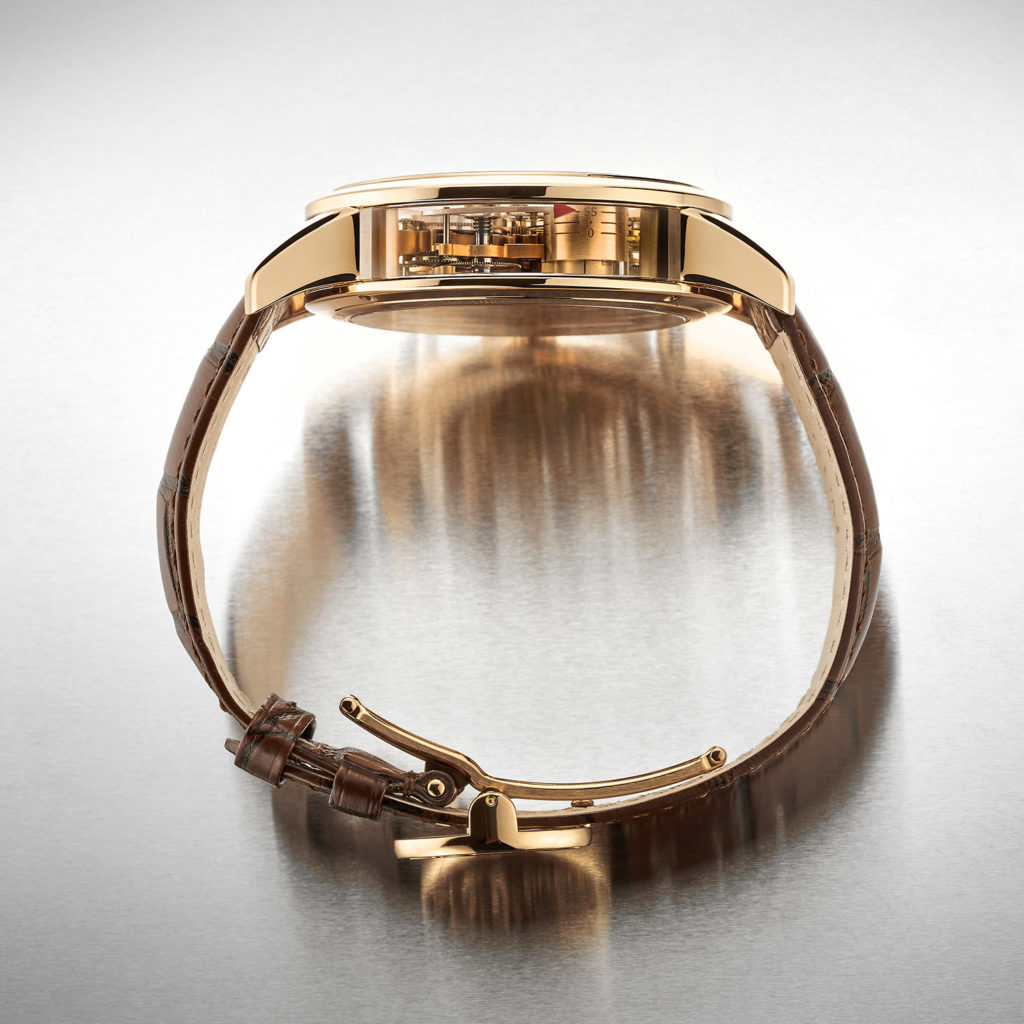 Despite this extra complexity, this watch is not impractical, even in a larger case. The calibre CO 300 has a 3Hz beat rate and a 55-hour power reserve. It also has a power reserve and a date function which have been cleverly integrated into the dial. All this watchmaking witchcraft doesn't come cheap, though, as the LAB 02 costs CHF180,000, and at that price, I'm not sure it's enough to tempt people away from A. Lange & Söhne and Patek Philippe, but only time will tell.
Visit Corum here.