When it comes down to raising funds for a noble cause, it doesn't get any bigger than the Only Watch auction in the world of Horology. After raising more than 70 million Euros in the last 8 editions, the next Only Watch Auction is slated to be held on 6th November 2021. While there are still a few months to go we have already started witnessing the stunning unique pieces on offer from the participating brands one of them being the F.P. Journe FFC Blue created with Francis Ford Coppola.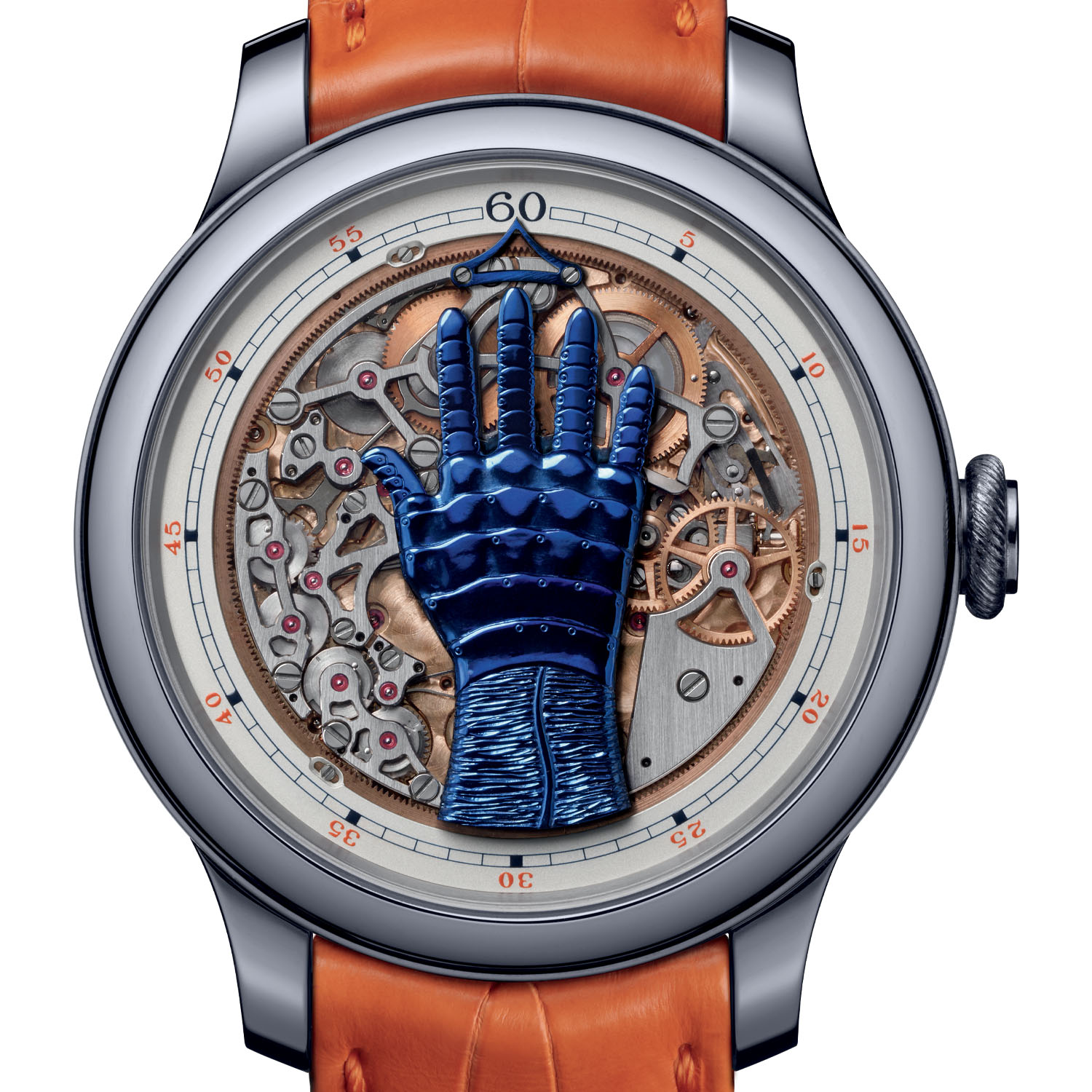 Let me begin by saying that the F.P. Journe FFC Blue is the quirkiest and boldest F.P Journe I have ever seen. Featuring a centrally mounted blue hand on top of a highly open-worked movement, this is a watch that exemplifies an ingenious new take on timekeeping. When I first looked at the pictures of the watch, the only bit I could immediately figure out was that the minutes can be tracked using the combination of a floating blue marker and the railroad-style minute track on the outer periphery, but I was clueless about the hours could be tracked using just one hand with five fingers.
This is how it goes. The hand remains static in position, however, depending on the hour, the fingers appear and disappear instantly. For, instance to display 3 o'clock three fingers would be displayed, and to display 5 o'clock five fingers. But then how does the time beyond 5 get displayed? Well, that in my opinion is the cleverest bit of this watch and is achieved by using a combination of the thumb and the remaining fingers. Cool, isn't it.
What is even more interesting to learn is that this concept was born because of a conversation between F.P. Journe and Francis Ford Coppola over dinner sometime in 2012, wherein the latter asked if it was possible to tell the time on a watch using a hand. And the answer is in front of you after 7 years of research and development.
Behind the unique display of the FFC blue is the calibre FFC 1300.3. This is an automatic movement that operates at 3 Hz and offers a power reserve of around 160 hours. Like any other F.P. Journe movement, the FFC 1300.3 is a beauty to look at and comprises 396 parts which include the engraved 22k rotor. The movement is packed inside a 42mm Tantalum case that is just 10.7mm thick.
The watch is accompanied by a bright tan leather strap and the auction price is estimated to be between CHF 300,000 and CHF 400,000.
Visit Only Watch here.