Favre Leuba is an incredibly historic brand, and it is one of the oldest watch brands going with its roots tracing back to the year 1737 (though, like Blancpain which was founded in 1735, this history is not continuous as the brand has been away for a while. Vacheron Constantin is the oldest continuously operating watch company). It was founded in Le Locle, the home of many watch brand including Ulysse Nardin, Tissot and Zenith.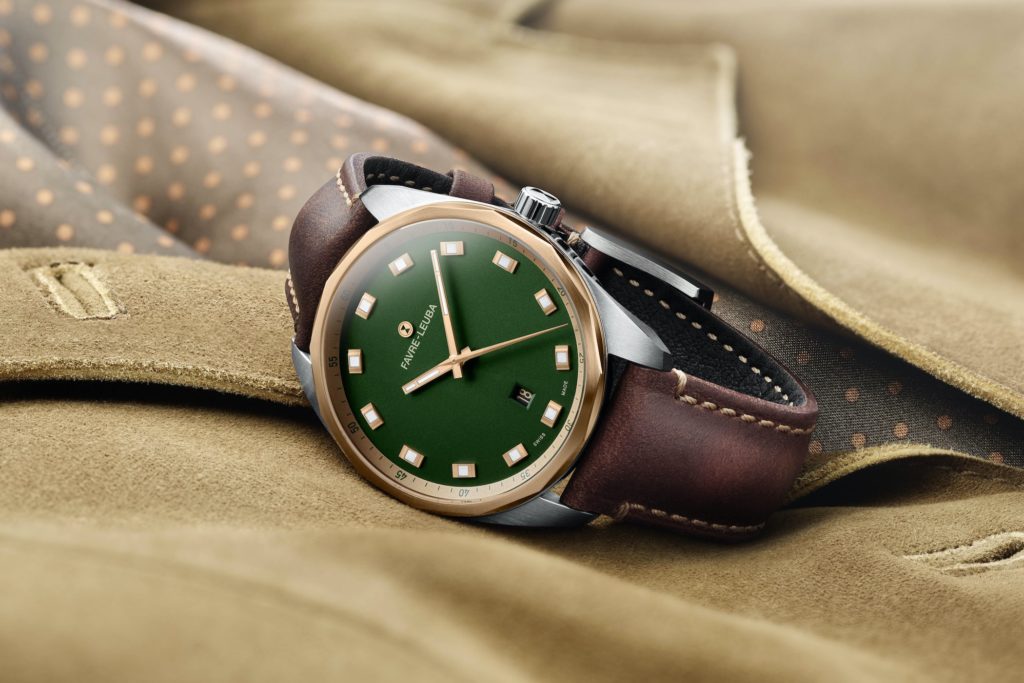 They made their first big entrance with their Raider Bivouac 9000 watch, which was kitted out with an altimeter and set in a chunky yet robust case. Now, it seems, they're going for something a little less mental while still having some unique flair drawn from the bigger watches. The new Sky Chief Date 43mm is a chunky and likeable dressy style piece that now comes with a green or white dial. This watch is larger than the Sky Chief watches that launched last year, as they were only 40mm in diameter.
The watch has a 100m water resistance rating, meaning it's still great for daily wear. It also has an elegant case shape and comes with either a bracelet or leather strap option. Inside the case is a simple and hardy ETA 2824-2 movement which has a power reserve of 42 hours and a 4Hz beat rate. I appreciate that they didn't bother giving the movement its own calibre number to seem like it's theirs, it's a small thing, but it makes a difference. Besides, the ETA calibre is a reliable workhorse movement that nearly any watchmaker can work on.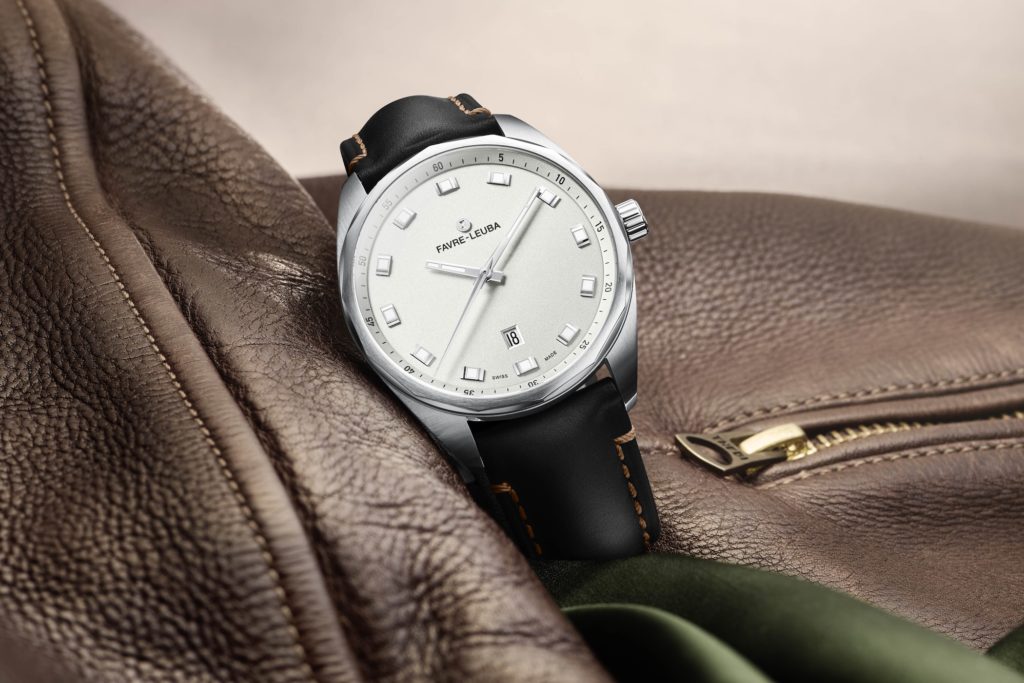 With its eye-catching bezel design and symmetrical date placement, the Sky Chief Date 43mm watches offer value for money thanks to their design and rugged build quality. The price for one of these is CHF1950 for a model on a leather strap. For a bracelet model, this goes up to CHF2150, and if you want a two-tone model on a bracelet that price jumps up again to CHF3950.
Visit Favre Leuba here.