A couple of days ago we showed you the Infinity edition of Girard-Perregaux's 1945 timepiece, a bridge between modern and historical design and watchmaking. In the comments of that article, you mentioned how out of place the large 'GP' logo at 12 O'clock was. I'm delighted to announce to you readers that Girard-Perregaux has listened to your feedback and promptly ignored it because the new Free Bridge Infinity edition also has a big gold GP logo on it. But is it out of place here?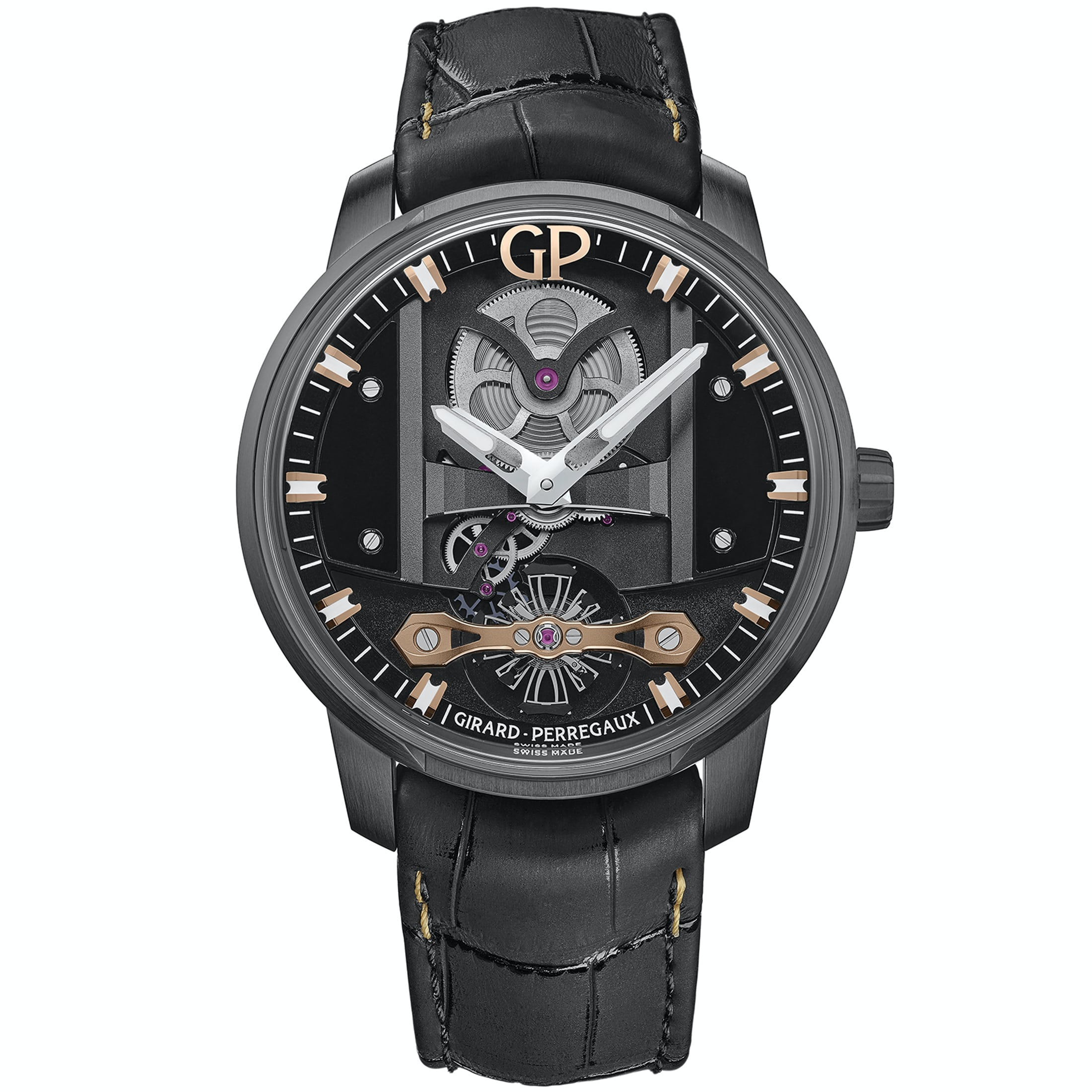 I'd argue that it isn't out of place. Unlike the 1945 Infinity edition, the Free Bridge Infinity watch appears to be thoroughly modern and contemporary. The dial is open and made of several components instead of one flat piece of metal. The hands in the centre are silver and stand above the rest, but they point to gold markers and rest on a black background. Suspended from an architecturally-inspired gold bridge is a unique-looking balance wheel. Girard-Perregaux has made good use of silicone in its watches in the past with their Constant Escapement LM watch as a prime example. Silicone is used in the escapement and parts of the balance wheel of the calibre GP01800-1299 in this watch.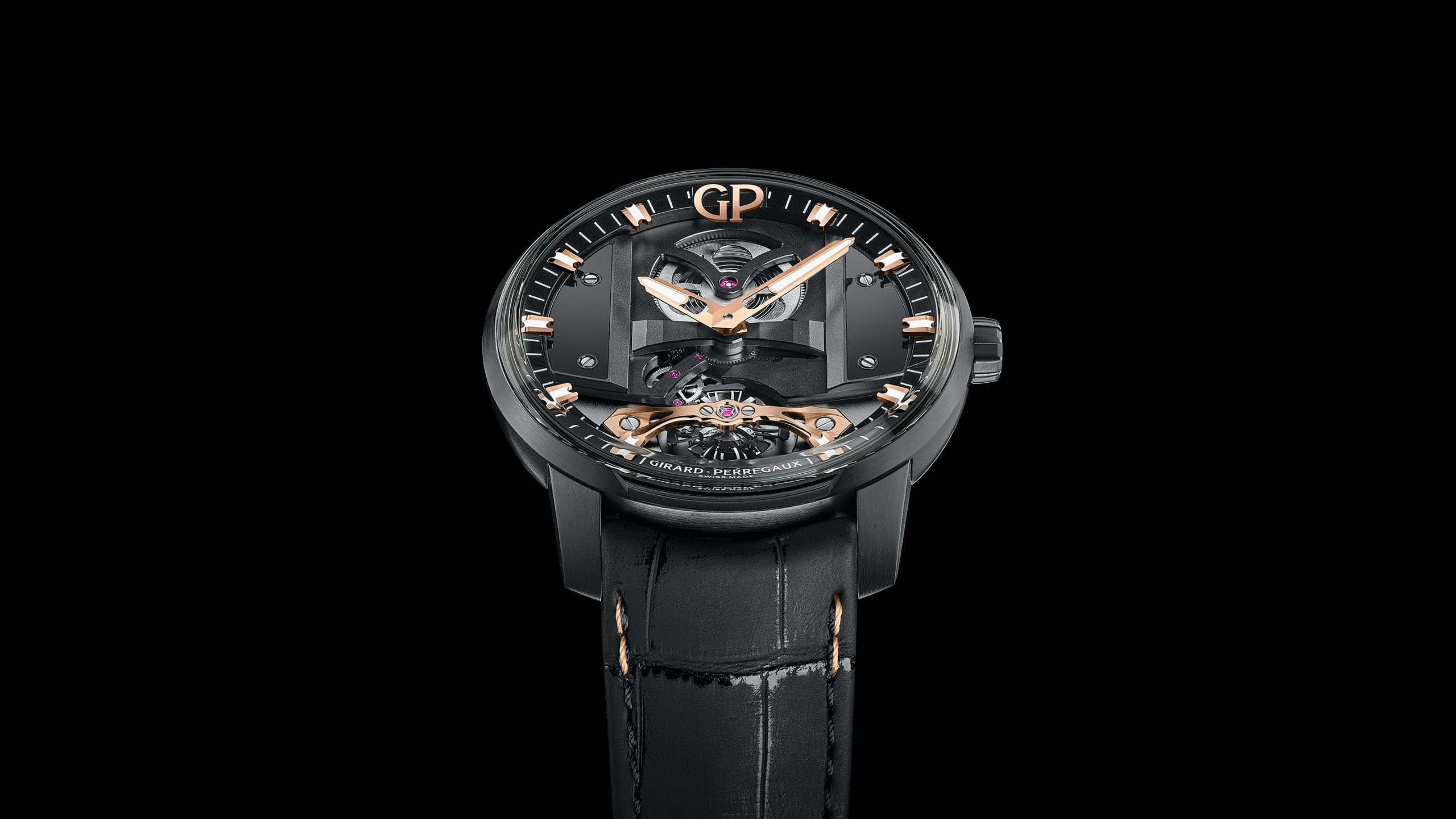 The movement has been hand made and finished as you'd expect. It has a diameter of 16 lignes, a beat rate of 4Hz, a total of 185 components with 23 jewels and has a power reserve of at least 54 hours. The movement is also automatically wound via the pink gold rotor on the reverse of the watch, which matches the bridge and markers of the front. The back of the movement also reveals the same dark colouring as the front of the watch and the case.
The stainless steel case of the new Free Bridge Infinity edition measures in at 44.mm x 12.2mm in size and has been given a matte black DLC coating. The leather strap the watch is presented on is made of alligator leather and appears to have its own matte finishing to match the stealthy looks of the watch. Girard-Perregaux says that the new watch is priced at CHF20,900 which includes tax. There is also a non Infinity version of this watch which lacks the gold touches that I like.
Visit Girard-Perregaux here.