We love it when alternate companies add something unique to the mix. What do I mean by 'alternative companies'? Well, it's a part of WristReview's philosophy. We love mainstream companies as everyone else does, but we also love to talk about the competitors to these mainstream companies which often present attractive pieces at reasonable prices. This is why we often end up working closely with these companies, and we are proud to say that Glashütte Original is one of them.
The new offering from the Saxon company comes in the form of a chronograph with quite a striking appearance. Colour combinations and contrasts are quite common in the watch industry, but these are usually more mundane colours like black and red or black and yellow. It's not often that 'bourbon grey' or 'dry silver' (whatever they mean) get mixed, especially not with blue. The effect is quite surreal though. The watch is made to commemorate the beginning of the 68th Berlin International Film Festival, which Glashütte Original has been involved with since 2011.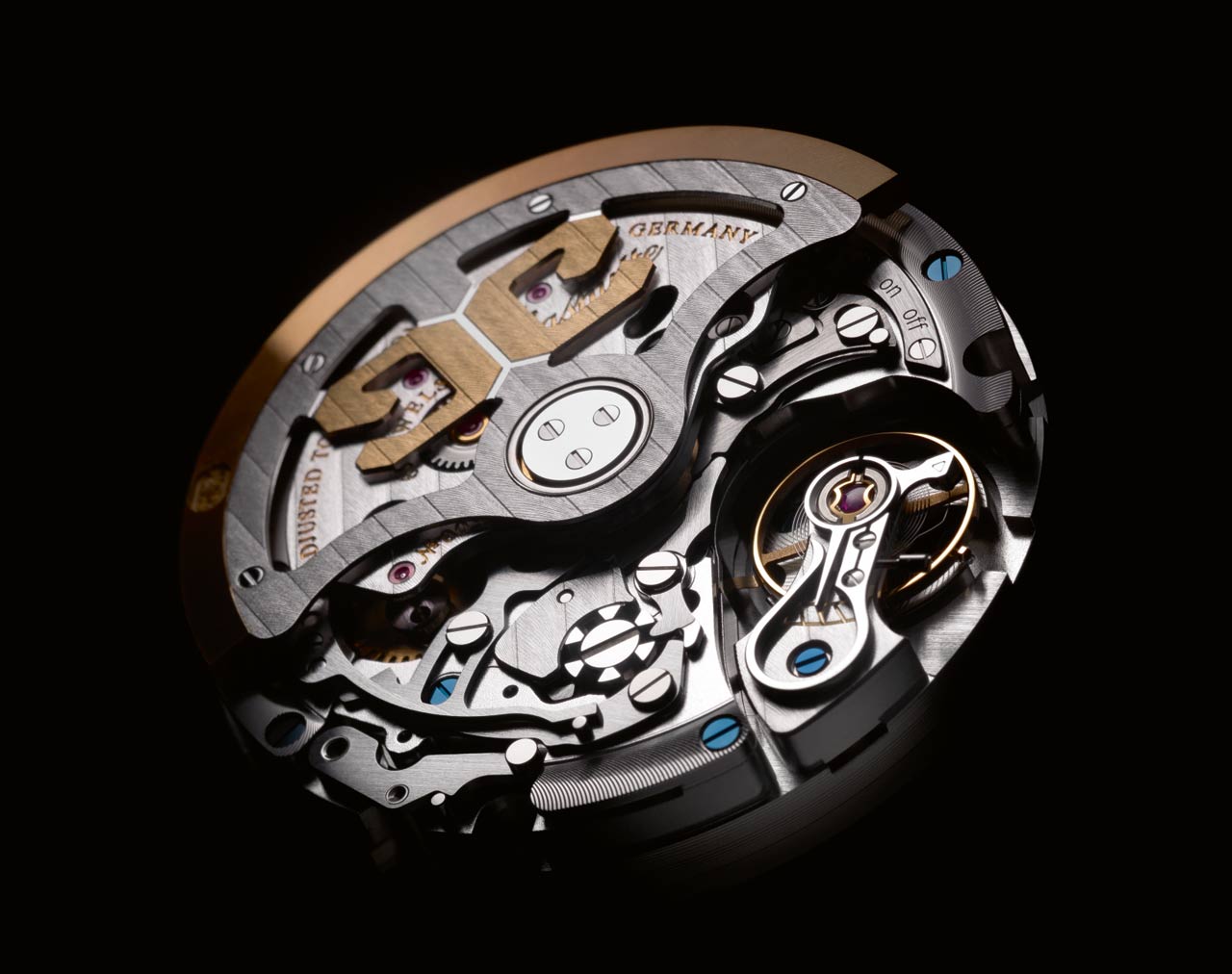 One important factor about this watch is the movement; it's been executed in-house. In the traditional German way, the movement has been mostly covered by a three-quarter plate, leaving only the automatic winding rotor and the balance with swan's neck regulator exposed. Also adding to the complexity of the movement is the column wheel chronograph which records up to 12 hours, and a power reserve as well. There's also the big date which we particularly love seeing on Glashütte watches because they get it right, there's no slight difference in depth between the two numbers. It's also got 70 hours of power reserve, but given that this watch is an automatic winder I'd be surprised if it were allowed to stop.
Earlier I mentioned there are two dial colours, bourbon grey and dry silver. These colours correspond to the metals used in the case construction. If you want stainless steel or rose gold in your watch, you'll get a bourbon grey dial. However, if platinum is your thing instead of bourbon grey the dial will be dry silver in colour.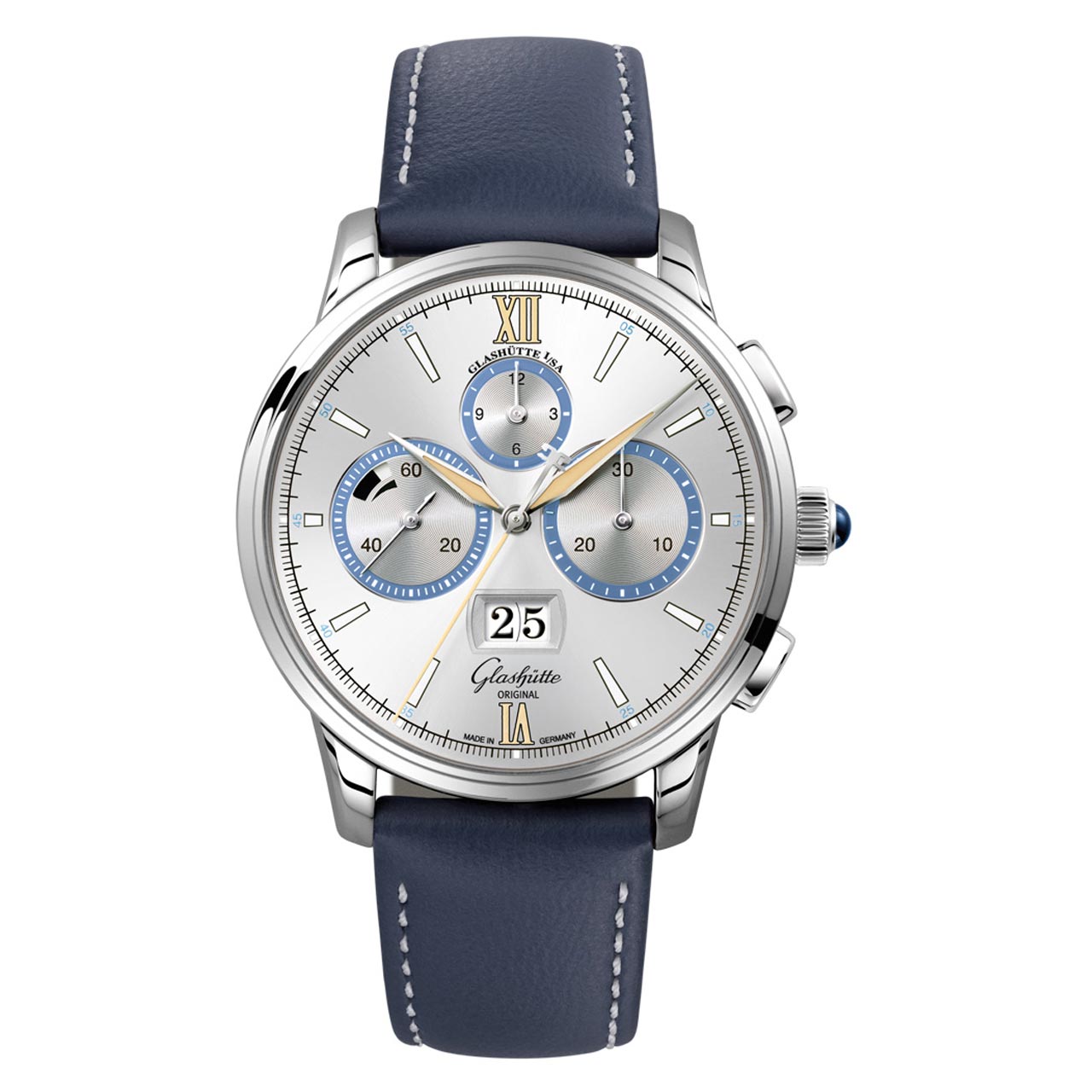 The pricing and the production numbers also change depending on the metal. There will be 100 pieces of stainless steel which will sell for $14,900. For rose gold, there will be 25 examples which will sell for $31,500 and 5 platinum watches which have a sale price of $55,600. They'll come on sale in March 2018. For more info, visit Glashütte Original online.