Glashütte Original, one of many names that spring to mind when "German watchmaking" is mentioned, has recently released a new limited edition perpetual calendar dress watch based on its Senator Excellence Perpetual Calendar model. Right from the start, you need to know that this bundle of German excellence is limited to just 100 examples worldwide, and given the large following that Glashütte Original has, it's not likely to hang around for long.
The most striking part of this new watch is the dial. The galvanic rose opaline dial is undoubtedly Glashütte Original's answer to the demand for salmon-coloured dials. While I'm sure the fine folks in Germany will asseverate that this is not a salmon dial, it's easy to see the resemblance even if your colour vision is a bit dodgy like mine. It contrasts nicely with the blued appliqués, these being the hand-mounted indices, printed markers and blue hands. Coupled with the blue backdrops to the cutout windows, it's very thought out but retains an artful quality. The 42mm diameter stainless steel case is presented on a blue Louisiana Alligator leather strap that perfectly matches the dial's details.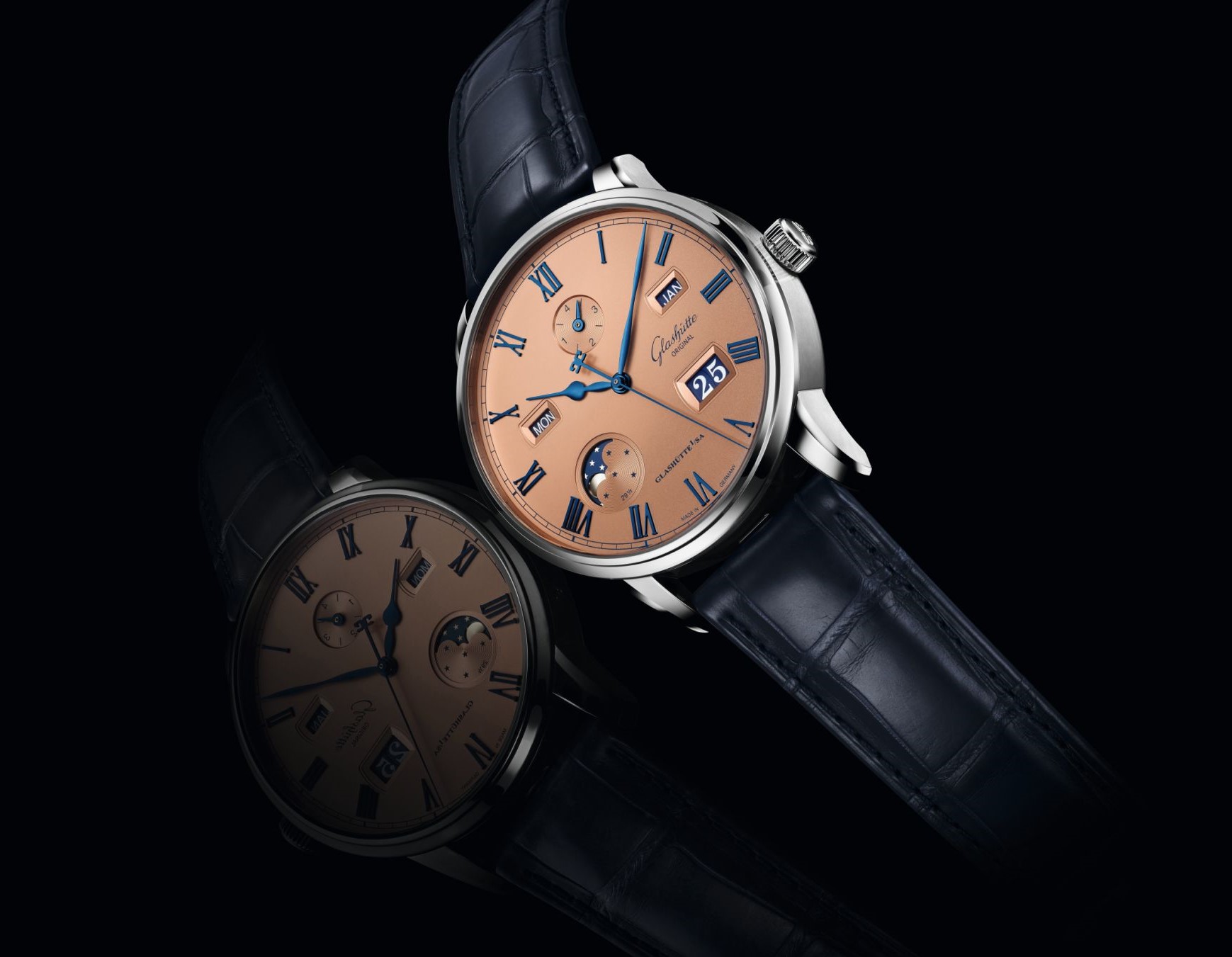 Powering everything is the finely-finished calibre 36-12, a hand-crafted movement. The finishing is of very high quality as demanded from this region of the world. Hand-applied Glashütte ribbing provides a clean and sophisticated appearance that is in line with the previous movements from this Saxon brand. Touches of gold to the rotor, engravings and hand-engraved balance cock, a Glashütte hallmark, amplify the viewing experience while providing contrast to the silver finish and blued screws. The movement has a 100-hour power reserve with a 4Hz beat rate. Each and every Senator Excellence has undergone a 24-day testing process before leaving the manufactory to ensure only the highest quality.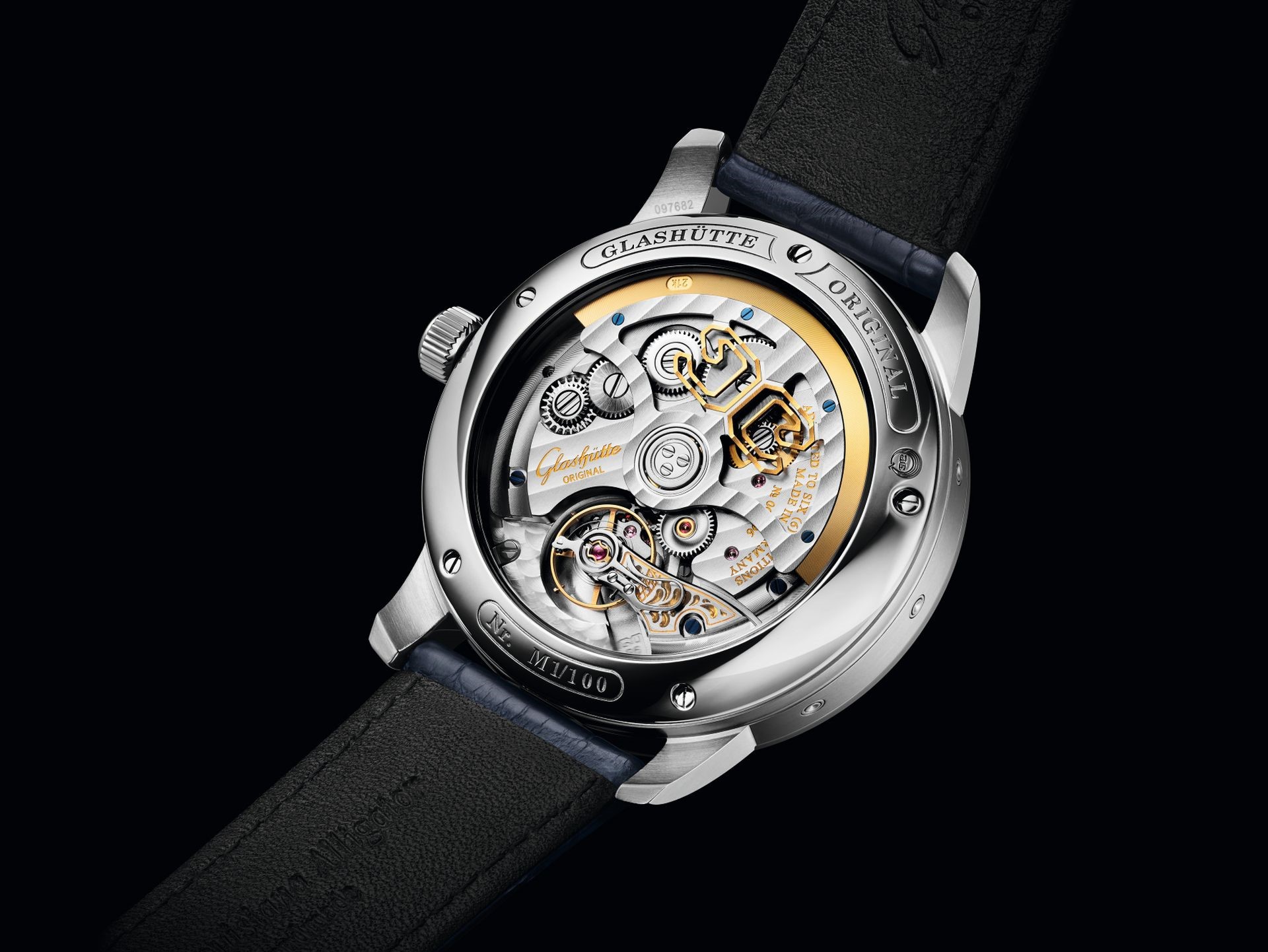 The movement itself keeps track of the day, date, month, moonphase and leap year. Glashütte Original uses a combination of cutouts with disks and hands to display these indications. My favourite of these is always the moonphase. While it's not really needed in today's world, it has a romantic charm matched by few other complications. It's also highly accurate. In fact, the entire perpetual calendar system won't need to be reset until the year 2100, assuming it never stops running.
The watch is now available from Glashütte Original authorised dealers and boutiques and will undoubtedly be a fitting addition to a well-curated collection. If you hurry, you might still be able to get one.
Visit Glashütte Original here.