It's commonplace for watch manufacturers to utilise the fame and draw of celebrities to market their products. This often ties into that watch manufacturer also sponsoring the movie that celebrity is in (think Benedict Cumberbatch being an ambassador for Jaeger-LeCoultre and also wearing them as Dr. Strange). Of course, other art forms are often involved with or sponsored by watchmakers, but the silver screen is undoubtedly the best place to show off that product in real life.
The aforementioned celebrity ambassador was a deliberate choice, okay, he was the only one I could think of at the time, but his ambassadorship(?) of Jaeger-LeCoultre serves well as a new face has joined the crowd. Anya Taylor-Joy, winner of the Trophée Chopard at the 2017 Cannes Film Festival, is now one of the faces of this Swiss favourite.
If you're a movie buff, you may know Taylor-Joy from the 2015 horror flick The Witch, for which she won multiple awards, or perhaps her leading role in 2020's Emma, based on a Jane Austin novel.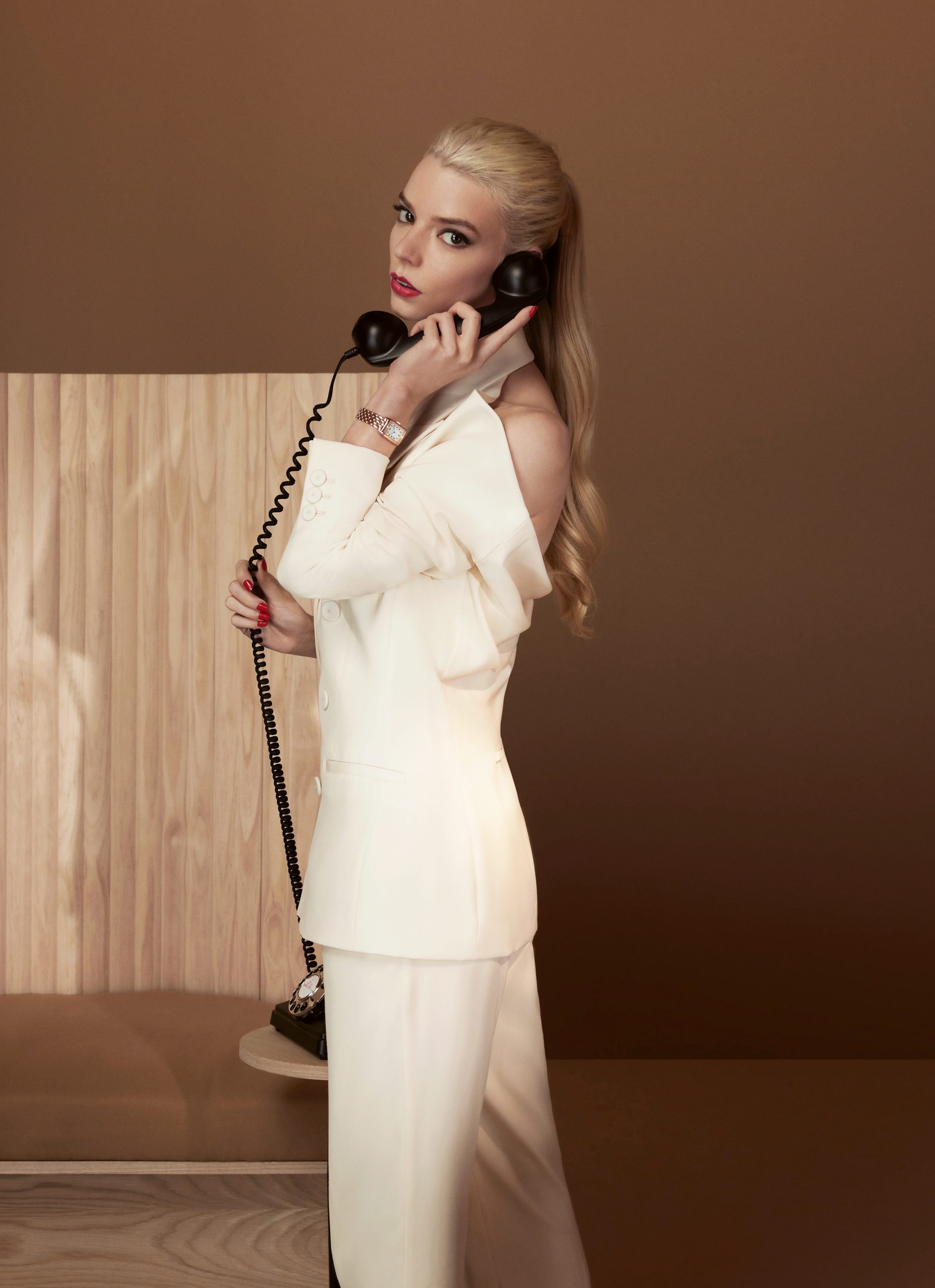 If that's not so much your thing and you prefer your viewing material serialised, you may know her from Netflix's 2020 miniseries The Queen's Gambit, or from the BBC's Peaky Blinders. According to her Wikipedia profile which I am totally reading from, she also had a role in a short-run BBC series called Atlantis, which I remember enjoying very much when it was airing, although the fantasy drama which came before it, Merlin, was even more up my street. I'm getting sidetracked. Let me know in the comments if you've watched any of the above.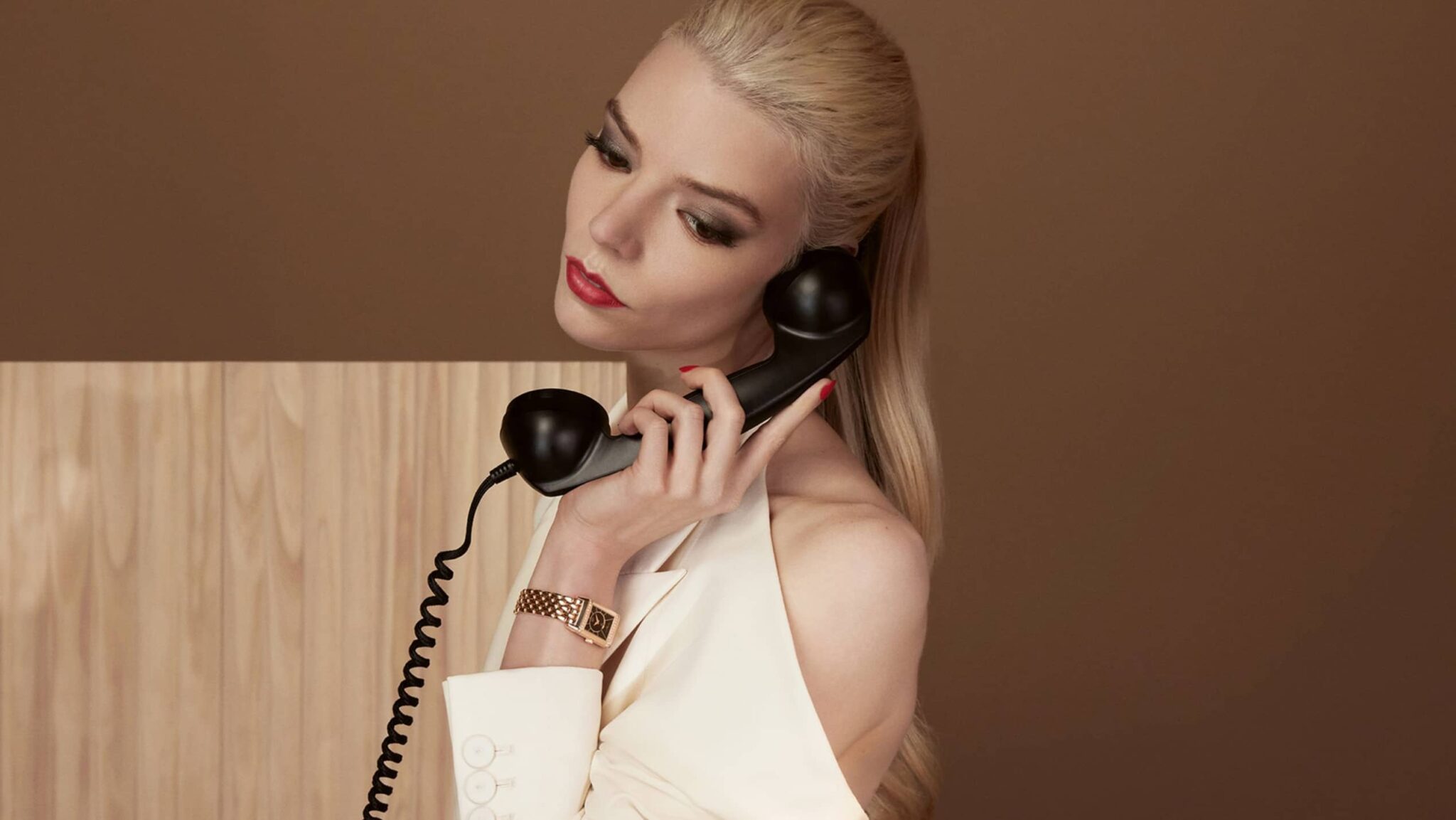 Taylor-Joy is no novice in the world of ambassadorial promotion. She's an ambassador of American jeweller Tiffany & Co., of Dutch fashion house Viktor & Rolf, and cosmetics and fashion for French giant Dior. That's pretty much all the basics sorted. If she can become an ambassador for Voss water and Sotheby's realty, she's pretty much sorted!
We can't wait to see what watches will appear on her wrists in her next work. We know she's working on the upcoming prequel to 2015's Mad Max, Fury Road, and doubt we will see an elegant pink gold Reverso glittering away there. It's a shame Jaeger-LeCoultre doesn't make the awesome sports watches it did ten years ago, they would've fit right in.