Another landmark in function and design for Grand Seiko.  
First created in 1960 by the Seiko Manufacture, the Grand Seiko has become a style icon both in terms of design and in terms of reputation. The funny thing however, is that the first Grand Seiko was created specifically for extreme precision in its timekeeping capabilities. It soon went on to become an industry leader with its high level of accuracy and precision. With the introduction of the Grand Seiko 62GS the accuracy was made more practical with the inclusion of an automatic winding mechanism. This advance was important not just for the industry, but also for Grand Seiko, who were on a quest to create the world's most practical and affordable luxury watch.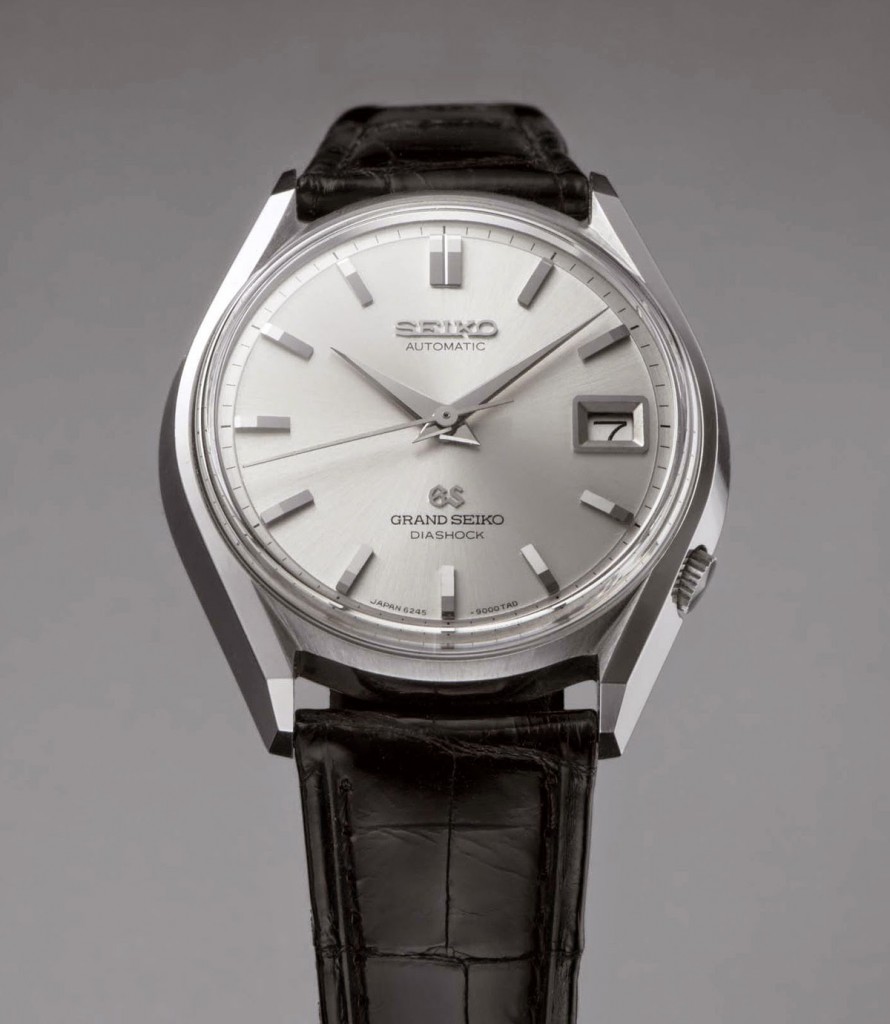 The Stainless steel ref. SBGR095 is limited to 600 pieces and priced at €4,300.
What is great about the Grand Seiko 62GS is not only the automatic winding mechanism they introduced, but also the incredible accuracy, that for its time, became an industry standard. The aesthetics have also survived the test of time and are still being used for current Grand Seiko models including the new Historical Collection presented today. The 62GS had a mirrored, multi-sided case with a wide dial opening that was achieved with a bezel-free construction and a unique "Zaratsu" polishing used exclusively by Grand Seiko. Also of note is the repositioning of the crown from the standard 3 o'clock position down to the 4 o'clock position. It was also recessed giving the case a much more evenly balanced feel and to highlight the fact that you didn't need to constantly pop out the crown to wind the mechanism (A cheeky addition). Together these elements combined to make what you see before you today, a beautiful slim, easy-to-read and clean timepiece that is timeless in design.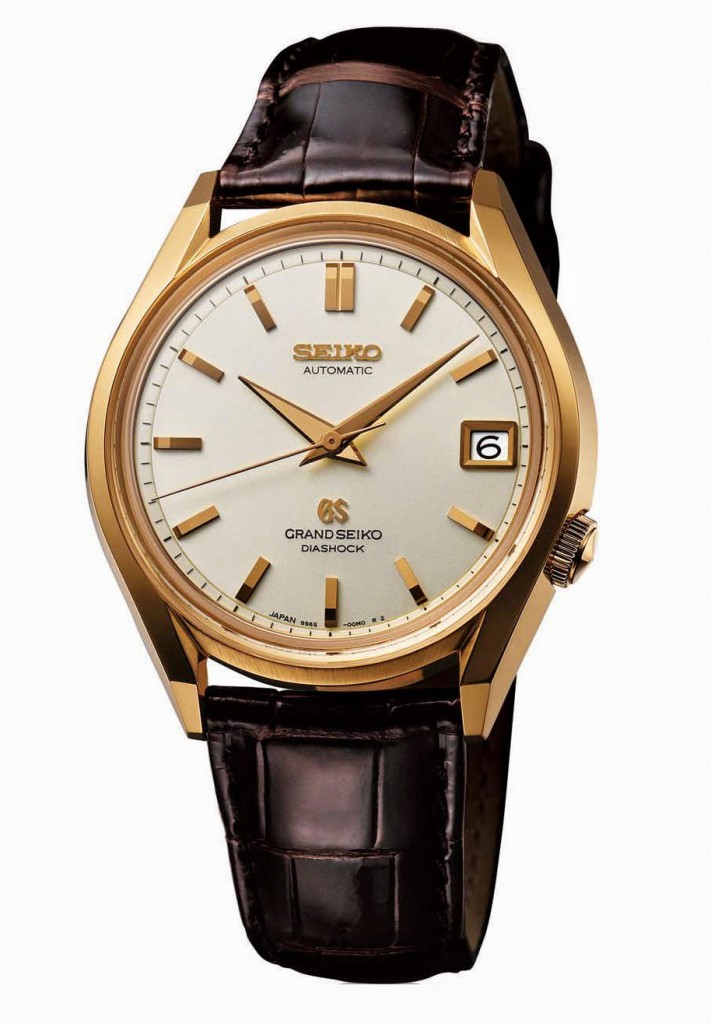 The 18K Yellow gold ref. SBGR092 is limited to 100 pieces and priced at €16,100.
Not only has the case been faithfully reinterpreted as close to the original as possible, you now have a choice of a number of different finishes including stainless steel, yellow gold, rose gold and white gold, all measuring 42.5mm in diameter (1.5mm larger than the original that measured 41mm). It is not only the case that has been reimagined but also what's tucked inside.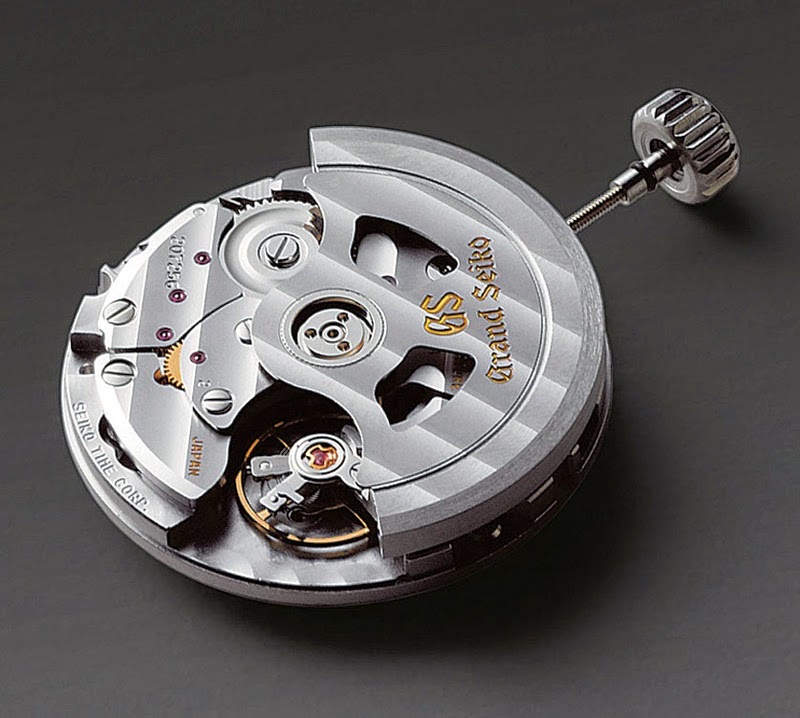 However it is not only the 62GS that has been introduced by Grand Seiko. They have also introduced the Modern Re-Interpreted collection that lets you pick from two new Seiko calibers, the highly accurate mechanical Hi-Beat 36000 caliber 9S85 or the Spring Drive Caliber 9R65.
The 18K White gold ref. SBGR091 is limited to 100 pieces and priced at €17,000.
Although not as faithful in design as the original 62GS as seen by the crown being positioned at the usual 3 o'clock position, it still has the same design elements otherwise in keeping with the theme of the collection so there's no mistaking what family they belong to. Another feature is the display caseback featured on the new re-interpreted models with the two new calibers on display for all to see.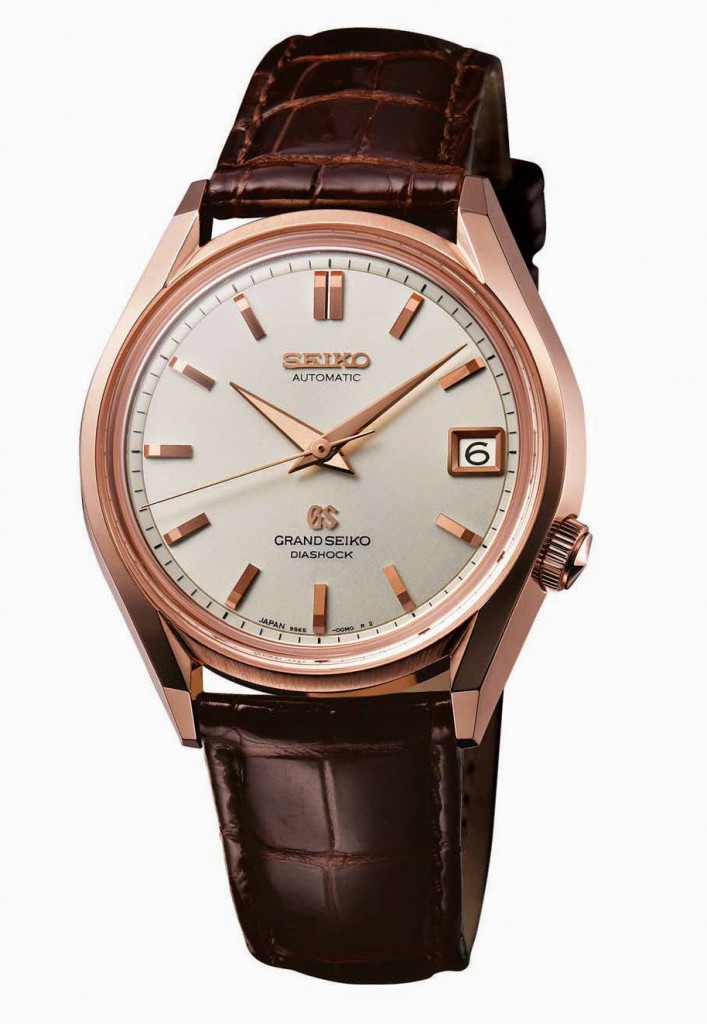 The Rose gold ref. SBGR094 is limited to 100 pieces and priced at €16,100.
The new Grand Seiko Historical Collection doesn't go out of its way to stand out, to make you question its history or to leave you feeling disappointed. Rather, it does exactly what it was intended, to be a beautiful and refined tool watch with great accuracy and timekeeping credentials that you will love wearing on any given occasion.
For more info, please visit seikowatches.com

OSHEEN ARAKELIAN – CONTRIBUTING EDITOR
Drawing on a lifelong love of horology and a more recent introduction to appreciation of fine whisky, Osheen brought the two together with watch & whisky. He is proprietor of the site, which covers everything related to watches and whisky. In between completing a degree in commercial law and supporting a rich social life, he is out and about attending all the latest watch and whisky events Sydney has to offer. His passion has also taken him around Australia attending a number of events and he hopes to continue his career in the watch industry on a more serious level after he graduates. Read his articles here.