If there is a Japanese watch built with amazing aesthetics and techniques with a price point that competes with the high end Swiss made watch brands, it will probably be the Grand Seiko. Lately, Grand Seiko has been continuously introducing artistic watches with superb materials and high-technology in the package. So without further ado, here is the new Grand Seiko Spring Drive SBGD202 8 Day Power Reserve watch in 18k rose gold. Even at fist look, it definitely exhibits the luxury that is the Grand Seiko watch. Note that it sports the highly coveted spring drive that you will not see on European watches.
Personally the rose gold case is rather made for a particular crowd, I am more of a steel fan. Anyways, being rose gold means that this watch truly shines on any occasion that calls for splendid performance. Besides having the superb styling of the Grand Seiko means that you will definitely love eyes gazing on your wrists.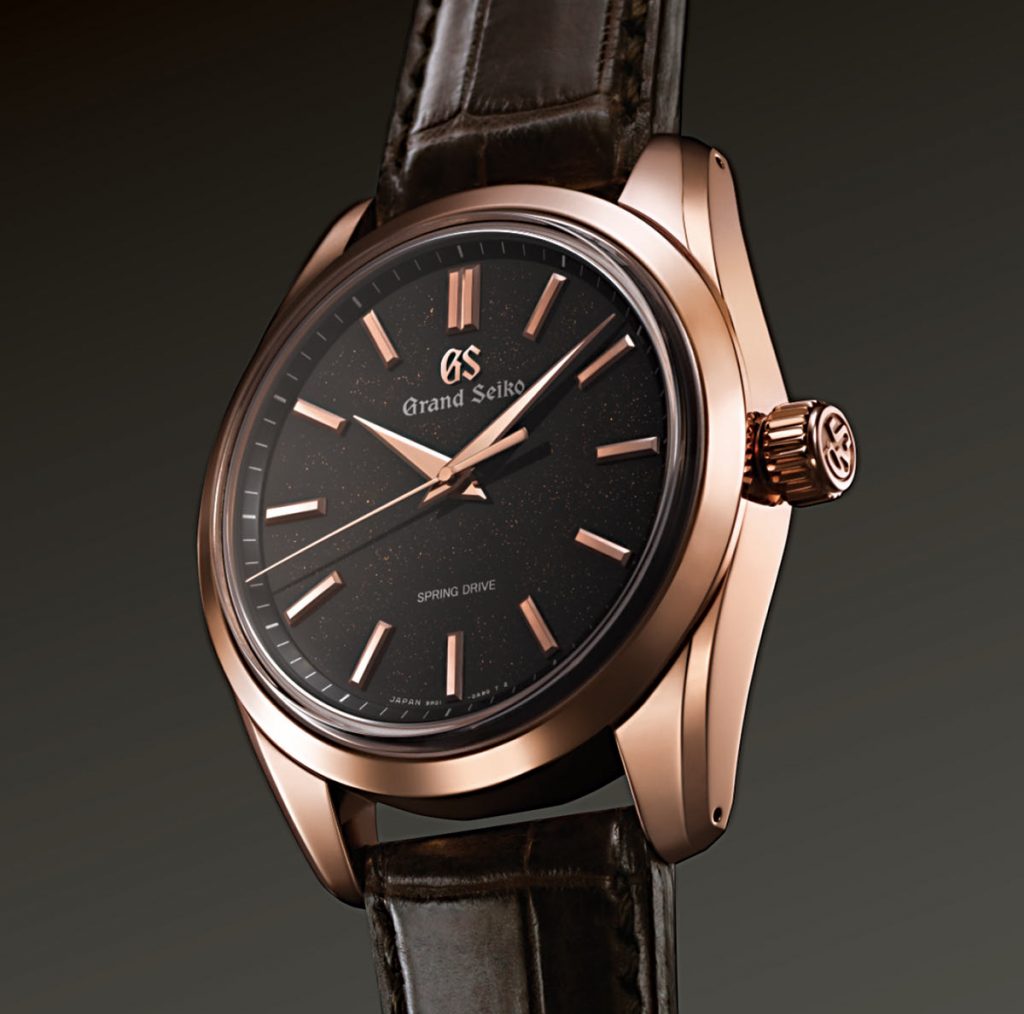 Regarding the case, the 43 mm wide by 13.2mm thick rose gold case is water-resistant up to 100 meters, something that is common to Grand Seiko watches anyways. Plus it sports a very practical anti-reflective-coated, box-shaped sapphire crystal protecting the dial. This box-shaped crystal is visible when viewing the watch on its side and true enough, it looks fantastic. Flip the watch on its back and you will be greeted by lavish Grand Seiko signature. As per Seiko, the bridge's cutaway at the top of the case back view reflects the shape of Mt. Fuji, so cool. Moreover, it is the very useful power indicator that impresses me most, it's plain easy to determine if you need to wind the watch soon.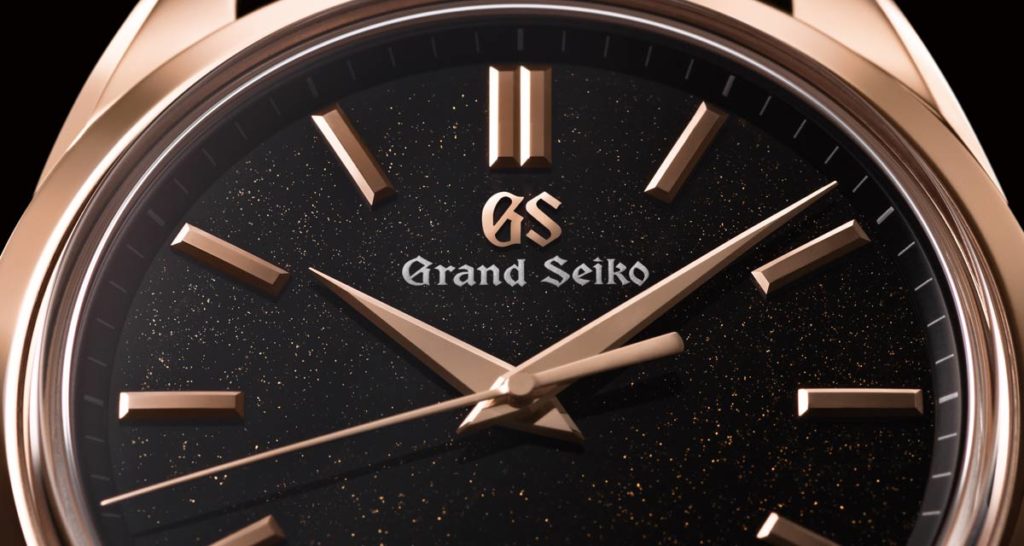 Moving on to the black dial, I like how it achieves a starry environment simply by scattering gold speckles on the black surface. This actually results to the illusion that the dial isn't black, more like a golden shade but it's definitely black as per Seiko. Talking about being grand, well the watch sports faceted hands and markers with zaratsu polishing. This is after all, an artisan watch.
Powering the watch is the impressive 9R01 Spring Drive movement. When in it comes to accuracy, the Spring Drive tech reigns supreme as it uses quartz oscillator for escapement operating at a high frequency although it still employs a mainspring drive where it draws its power just like in most mechanical watches. Very little of the movement can be seen through the sapphire crystal case back but this is normal for the 9R01 movement.
The new Grand Seiko Spring Drive SBGD202 8 Day Power Reserve watch in 18k rose gold is priced at €52,800 (in Europe) and will be available from September 2017. I know that for Grand Seiko fans this price point is a departure from the value territory of the Grand Seiko supposedly distinguishing it from Swiss made luxury watches but considering its reliability and brand, it's totally worth it. For more info, please visit seikowatches.com