Greubel Forsey recently announced a new variation of the elegant Balancier Contemporain. This new watch features a Red gold case bringing a dash of color and warmth to the Contemporain lineup.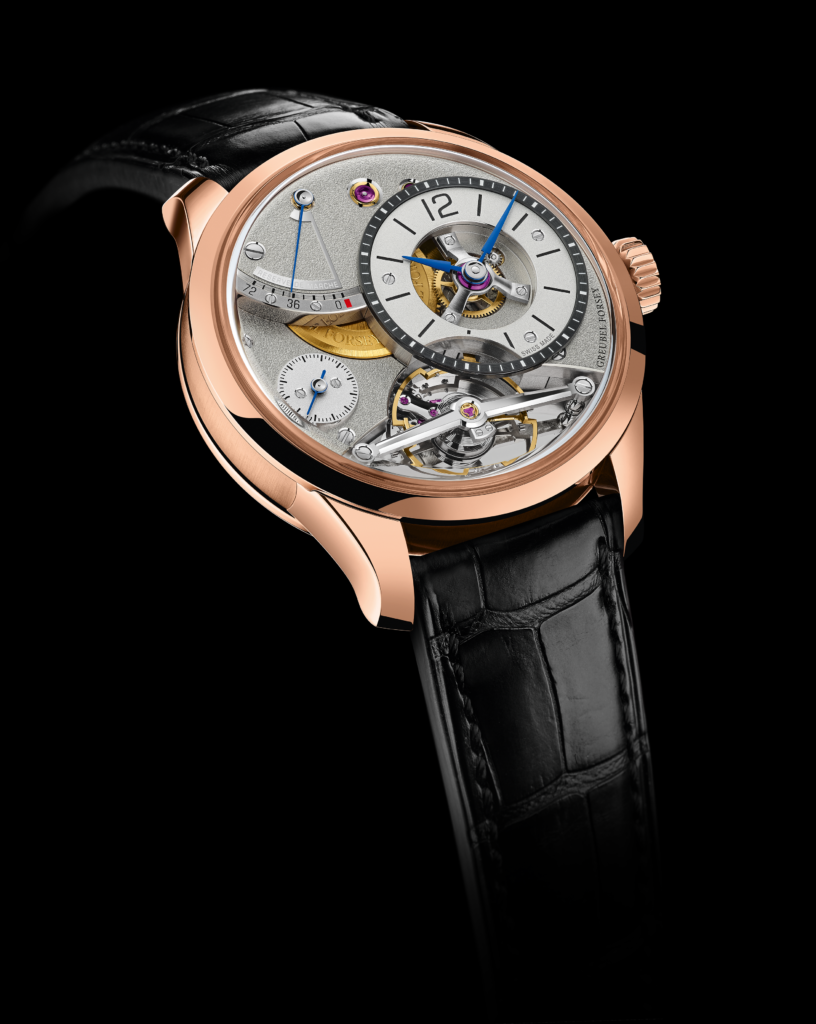 Released during SIHH 2019, the Balancier Contemporain is one of the most compact offerings from Greubel Forsey and, nothing has changed in this regard on this new variation. The case which has now been fashioned from 5N red gold maintains a modest diameter of 39.6mm, which combined with the downward curving lugs, and 12.2mm thickness should result in a comfortable wrist hugging profile. The case has been beautifully polished for the most part, except for the hollowed sections on the sides that feature fine vertical brushing to offer a nice contrast against the polished surfaces.
Greubel Forsey is one of the few brands that, in my opinion, have perfected the art of presenting complicated mechanics in a visually compelling manner, and the Contemporain is a testimony to this. Presented with a frosted finish, the face of this watch features a layered architecture exhibiting nice depth and dimensionality. The upper layer of the dial houses a power reserve indicator on the left and an off-centered circular time display on the right, both of which can easily read using the thermally blued hands. Moving a level below, you get a small running seconds indicator with a heat-blued baton along with a golden barrel drum that comprises two series-coupled fast rotating barrels that store the 72-hour power reserve. Finally, the lowest level of the dial reveals the oversized balance wheel that drives this watch.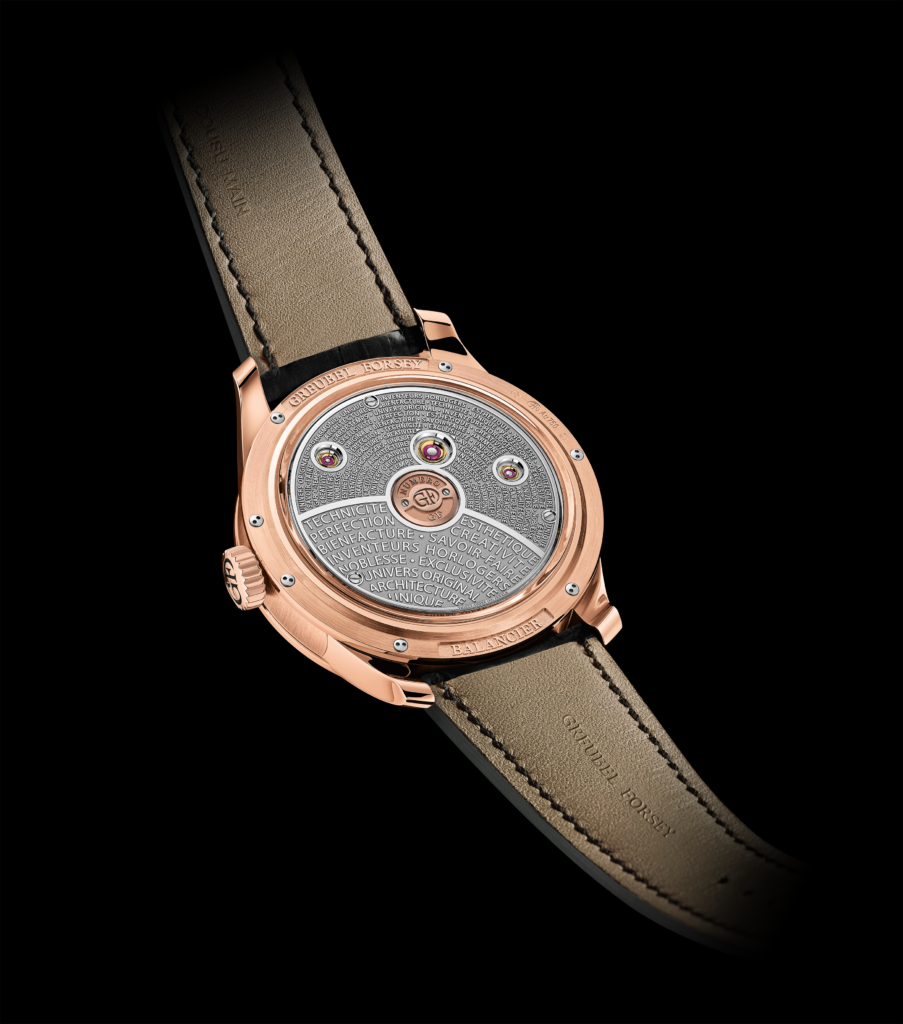 Flipping the watch over, a large exhibition window gives a clear view of the backside of the 255 part manually wound movement. Like the front of the movement, the rear also showcases the attention to detail and high-quality craftsmanship. At the center is a red-gold disc engraved with the word "NUMERO" is only on the press photo, but the pieces will all include their individual number and Greubel Forsey's initials. And around this disc, you have white gold bridges deeply engraved with the brand's core values. Also, on display are three gold chatons along with purple jewels.
Completing the new Greubel Forsey Balancier Contemporain is a black alligator strap with a red gold pin buckle. The watch would retail for CHF 195,000.
Visit Greubel Forsey here.