A short while back, we talked about Artem, a small boutique company based In Adelaide, Australia, that sells high-quality sailcloth straps. While we have already covered a lot of technicalities surrounding Artem straps, I recently got an opportunity to experience one in person and put it through its paces. So, how did the strap fare? Does it justify its price tag? Read along as I share my experience.
Packaging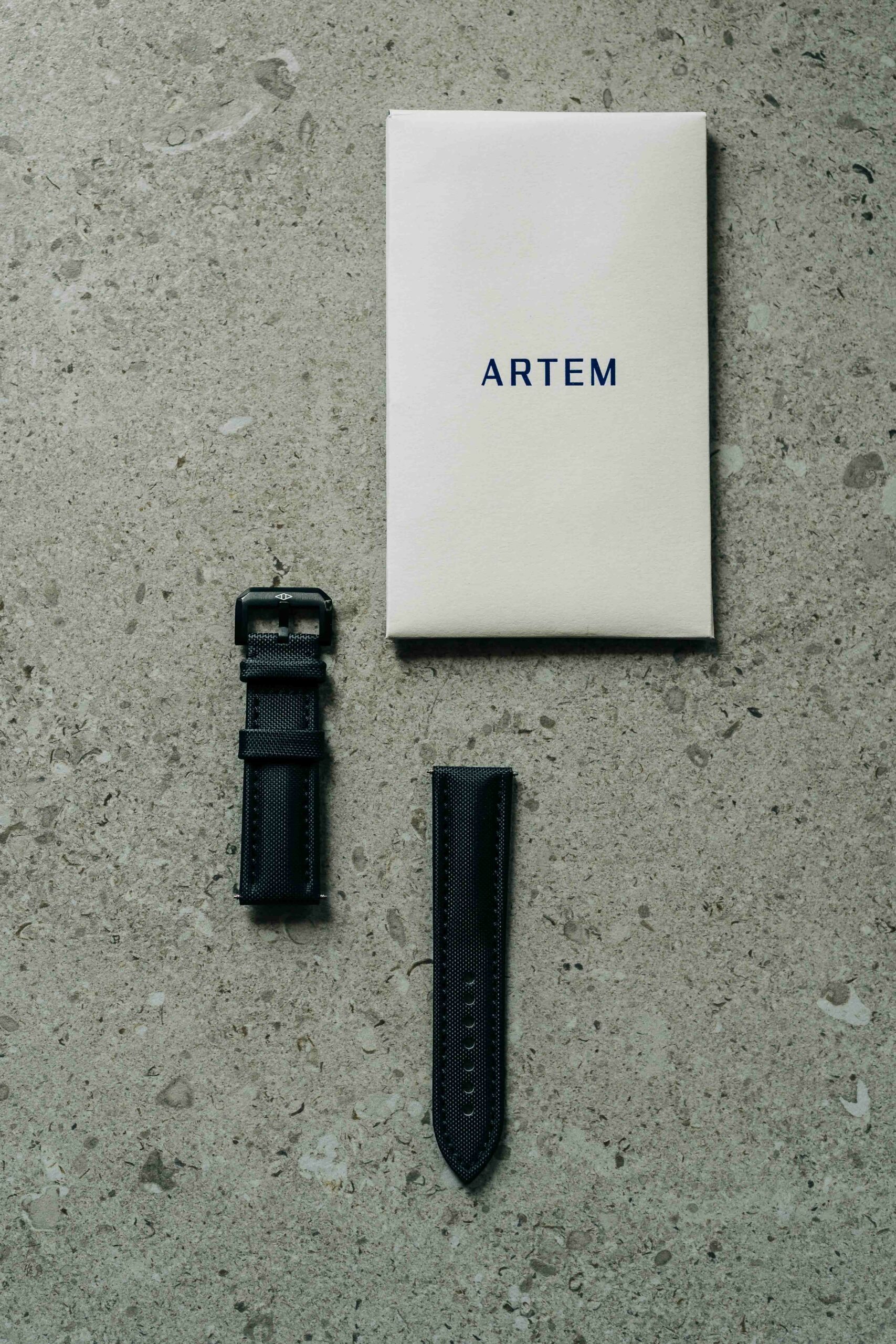 Packaging of a strap, are you serious? Yes, why not. As a lot of watches cross my table daily. And while the watch itself is the real deal, I still think that the way it's packaged does add up to the overall experience. The sailcloth straps came packed inside a thick white paper envelope with ARTEM branding in blue.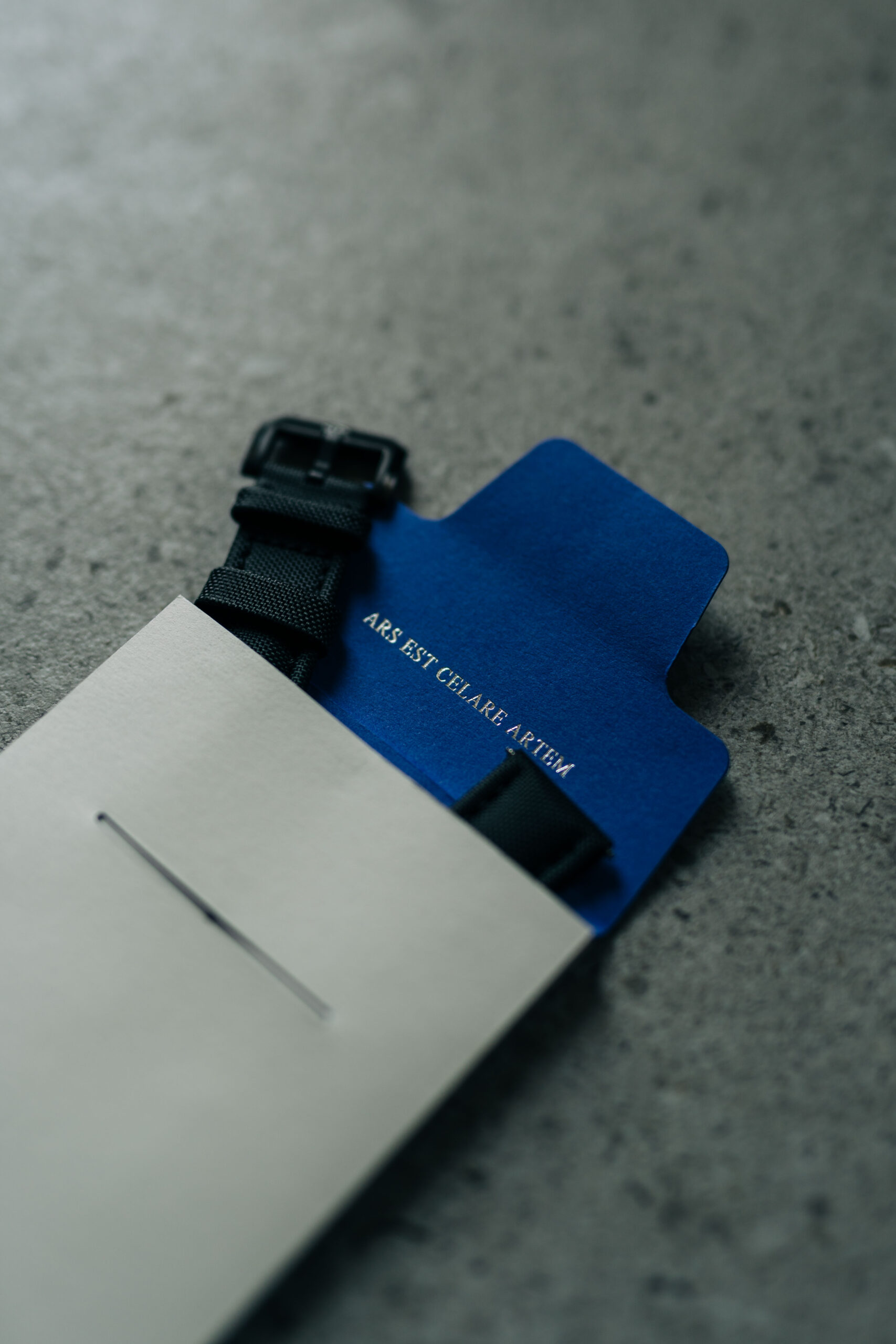 Upon opening the envelope, I witnessed a sea of blue highlighted by the text "Ars est celare Artem", which is the brand's motto and translates into "true art conceals the means by which it is achieved" in English. That's about it. Now, onto the strap.
Design and Quality
Sailcloth is a heavy-duty water-resistant material that is commonly used in making sails of ships, and the moment I held the Artem sailcloth strap in my hands, I could feel that this is a durable strap that has been designed to stand the test of time. The strap features a fine weave throughout, lending it a rugged appearance. Having said that, the weave is not rough and is quite smooth to touch, making the strap feel premium. To increase the longevity of the strap both sides have been stitched. My review straps came with matching black stitching and a few more as you can see in the photo above; however, you can customize your strap by choosing the color of stitching. You can select between blue, red, grey, and black.
And while contrast stitching is a good way to enhance the visual appeal of a strap, I feel that Artem should offer more colors in the base strap itself, making the collection more versatile. As we are talking about design, I would like to make a special mention about the buckle, which I liked a lot. Offered in a straightforward tang style, the buckle on the Artem sailcloth strap is well executed and showcases a robust build that complements the construction of the rest of the strap. It features quite a few finely brushed angles and facets and has been thoughtfully designed, unlike many other brands that simply attach a strap to an off-the-shelf buckle. My main review unit came with a nice black PVD buckle (which costs an additional USD 23), whereas the regular straps would be offered with a stainless-steel unit.
Wearability
Artem claims that their sailcloth straps require almost no time to break in, making them one of the most comfortable sailcloth straps out there, and I agree with them. The strap is quite supple out of the box and offers a decent amount of flexibility. I managed to get a decent fit with my review unit on the first day, which gradually improved over the next few days. On the fourth and fifth days, I managed to get a snug fit and was quite comfortable wearing the strap for an entire day at a stretch without experiencing any discomfort. So, the strap does take a few days to break in, but that is acceptable given the nature of materials used in its construction. Overall, I can say with confidence, that this is the most comfortable sailcloth strap I have ever worn.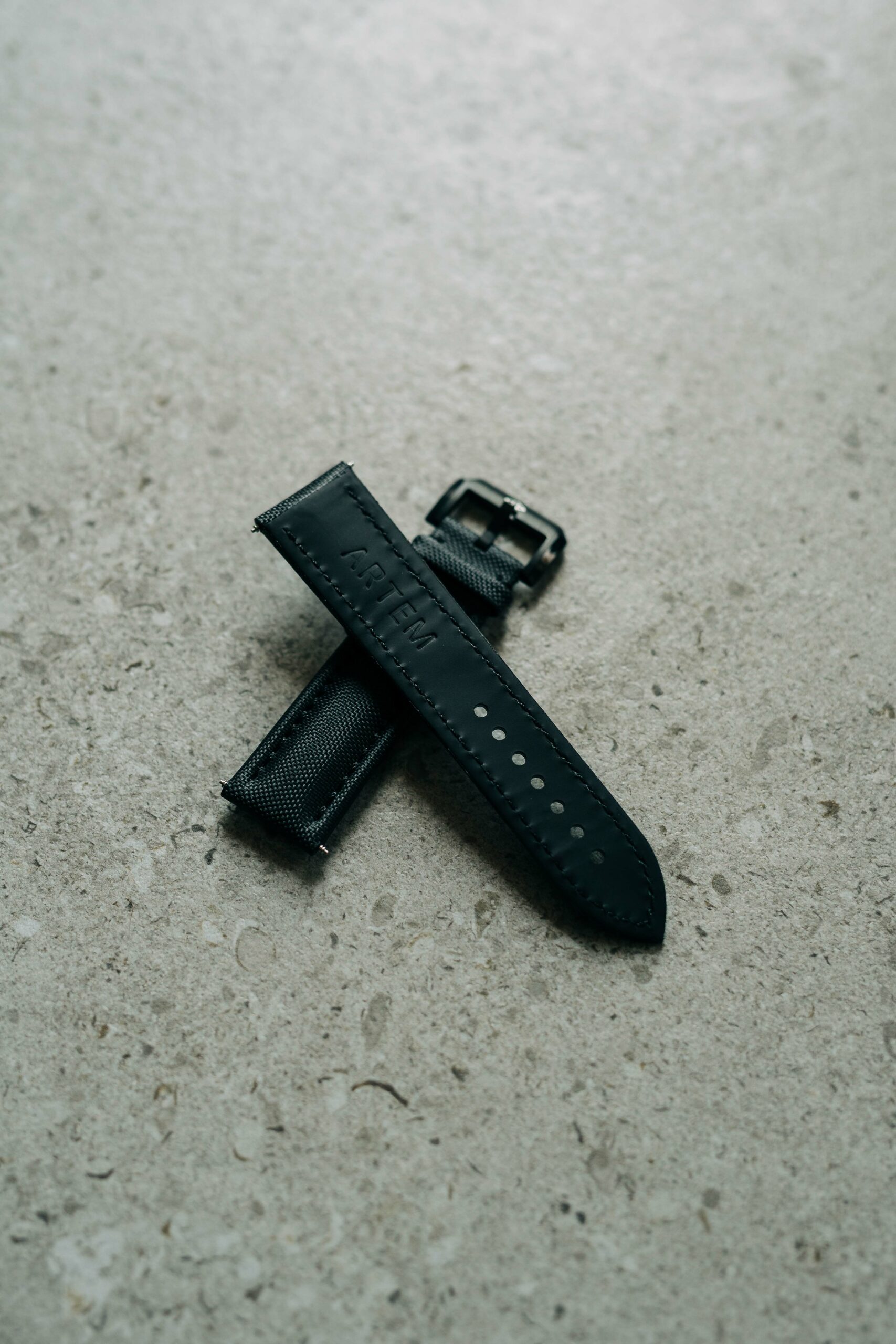 Overall, I enjoyed my time with the Artem Sailcloth strap. It feels durable, is built to last, and exudes a sense of luxury, all of which in my opinion justifies the asking price. Speaking of the price, you can get yourself an Artem strap with regular spring bars for USD 85. Should you wish to add a pair of quick release or fat spring bars, you would end up paying USD 98. Artem also sells high-quality accessories such as heavy-duty spring bars, premium deployment buckles, and a spring bar tool.
BUY YOUR ARTEM SAILCLOTH STRAP HERE