For 2021's Only Watch auction, URWERK submits its UR-102 "Gaïa". The Only Watch auction is a charity event that occurs every other year. The funds raised from the one-off auction are donated to research into Duchenne Muscular Dystrophy, one of the most common and severe forms of Muscular Dystrophy, which affects men the most, occurring roughly once every 3500 male births worldwide.
For their submission to the auction, URWERK has created a watch based on its past. The UR-102 was originally launched in 1997 as a lightweight wandering hours timepiece. As you probably know, if you're a follower of WristReview, we love wandering hours piece. They're a delightfully playful way of indicating the time without any real precision. Given that mechanical watches aren't remarkably accurate compared to the myriad of electronically-controlled clocks surrounding us, we don't feel precision is the purpose of high-end watchmaking anymore.
The original UR-102 had an aluminium case, this also has one, so it's exceptionally lightweight. It measures in at 38mm x 12mm. The back of the watch is not made of aluminium. Instead, it's made of platinum and features a blue lacquer decoration with sparkles, inspired by the Gaïa Prize trophy that URWERK won last year. The Gaïa Prize is awarded by the Musée international d'horlogerie in La Chaux-de-Fonds for special achievements in watchmaking.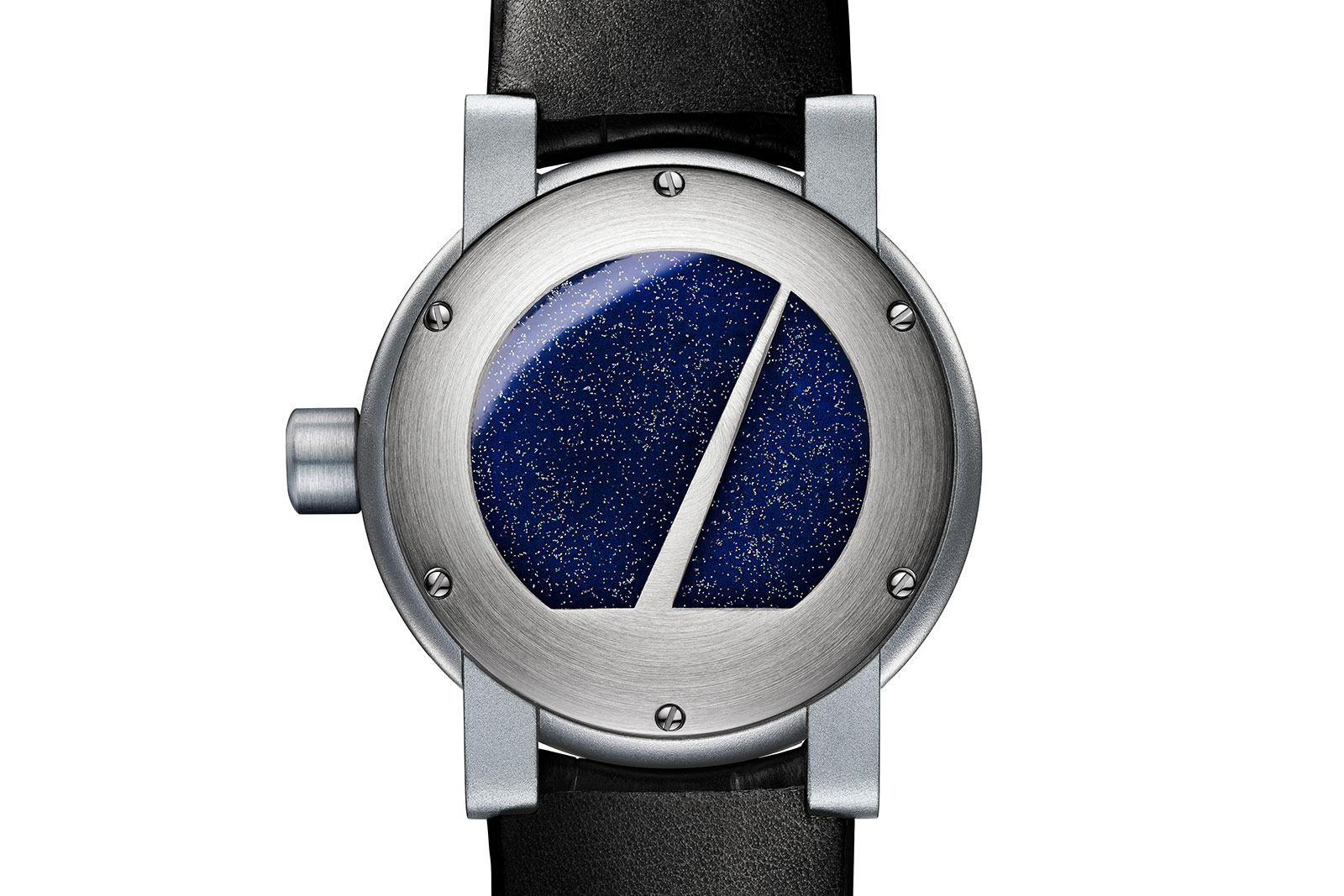 This watch features a modified ETA movement which URWERK has modified for use in this UFO-looking piece. The wandering hours complication moves an hour indicator across a scale—meanwhile, the hours window changes based on, well, the hour. Simple enough, really, but we love the simplicity of this piece the most.
This is a one-off made for the Only Watch auction, and the estimated sell price is between CHF32,000 and CHF75,000.
Visit Only Watch here.