The thing about watchmaking is that it's been around for an extremely long time, a lot more than trains, cars or aeroplanes. Because of this long history, it's generally understood that most things and combinations of things have been done over the years. That means that to have a new "world-first", you have to do something quite specific. In Hublot's case, they combined a complication that's also very old in watchmaking terms with a material whose use is very new.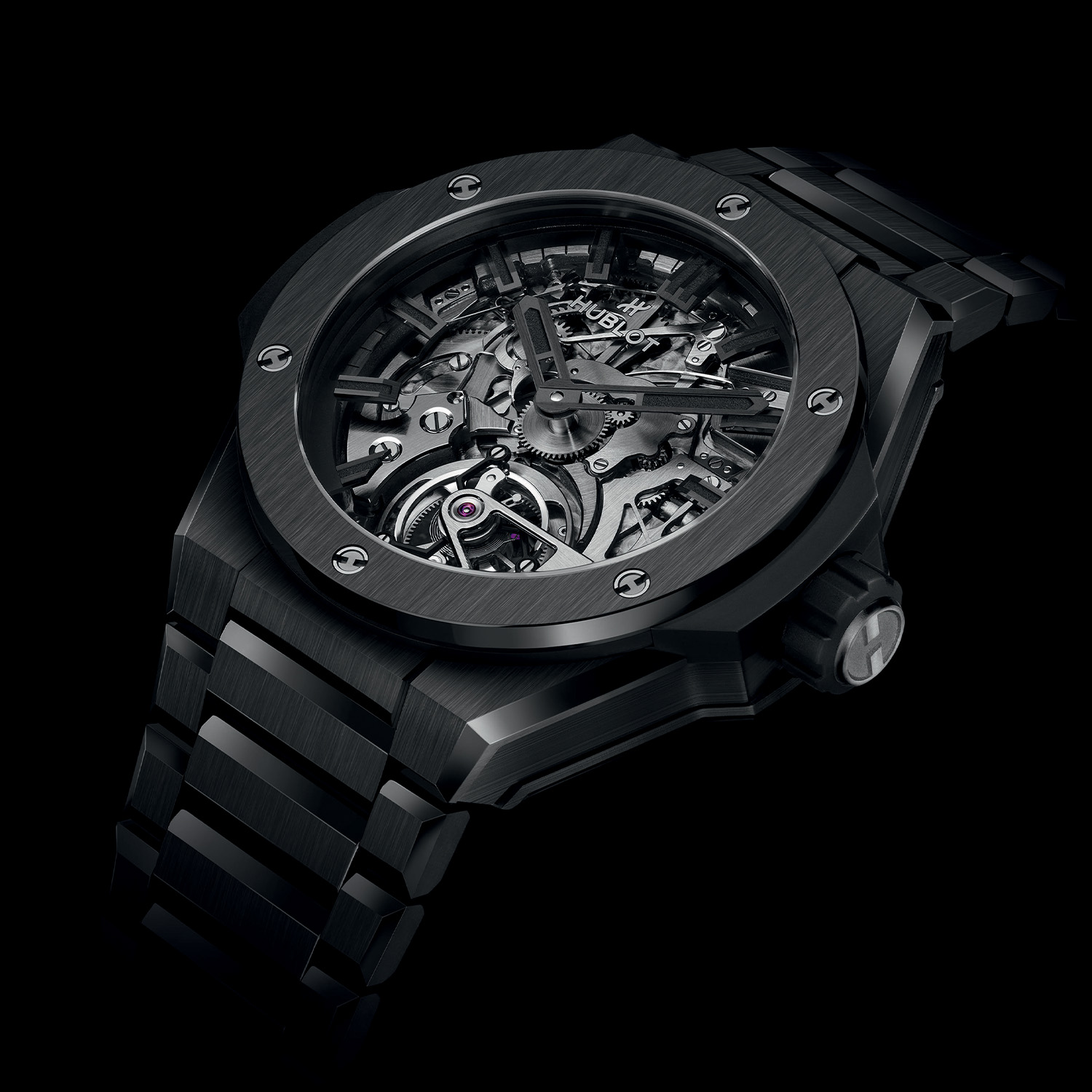 Hublot claims this is the first time a minute repeating complication has been combined with a full ceramic watch. Jovan asked me to verify this, but I told him no because it's a Sunday, and life is too short. Therefore, if you happen to know of one older than this, please do let us know; we might do a piece about it.
Anyway, the new watch is built on Hublot's Big Bang Integral watch, the Big Bang is their high-end range (discounting the exotic and ugly Ferrari watches they also make), so Hublot tends to put the most effort into them. Minute repeaters are not new to Hublot. In fact, this has nearly the same calibre HUB 801 that was used in Hublot's 2014 GPHG-winning Classic Fusion Cathedral Tourbillon Minute Repeater watch (it won the Striking Watch Prize category, this category was phased out in 2015). It's a manually-wound calibre with a tourbillon and a balance wheel beating at 3Hz, and its power reserve is 80-hours.
The movement is visible on the front and back and is enshrouded by the 43mm x 14.15mm ceramic cases, of which white and black are available. Hublot says that the minute repeaters are still loud and clear despite being placed in a ceramic case. Ceramic is not a good sound conductor. Two things in Hublot's favour are the cathedral gongs of the movement.
These gong springs are what the hammers of the minute repeater hit. Patek Philippe claims that their cathedral gong springs are nearly twice the length of the standard ones they use, which allows them to resonate more and produce a louder and clearer note at a lower frequency. I suspect this lower frequency will help the ceramic case problem, as lower frequencies are less impeded by hard objects. However, we have not tried this out in person, so we cannot tell you for sure.
What we can tell you about for sure is availability. As these are special editions that are incredibly complex to make, Hublot isn't making many of them, 18 of each colour to be precise, all of which will only be sold in Japan for some reason. Also, they cost $295,000 per watch.
Visit Hublot here.