HYT, the hydro-mechanical horologist, has been on a roll in 2020 despite all that's been going on this year. Their latest watch looks like it should join Panerai's 2020 Luminor "Luminous Trilogy" watches on the set of the next Tron film. Whether Disney ever releases another Tron movie is not an event set in stone, but if Jeff Bridges ever does reprise his role again, then the new HYT Flow is sure to fit in.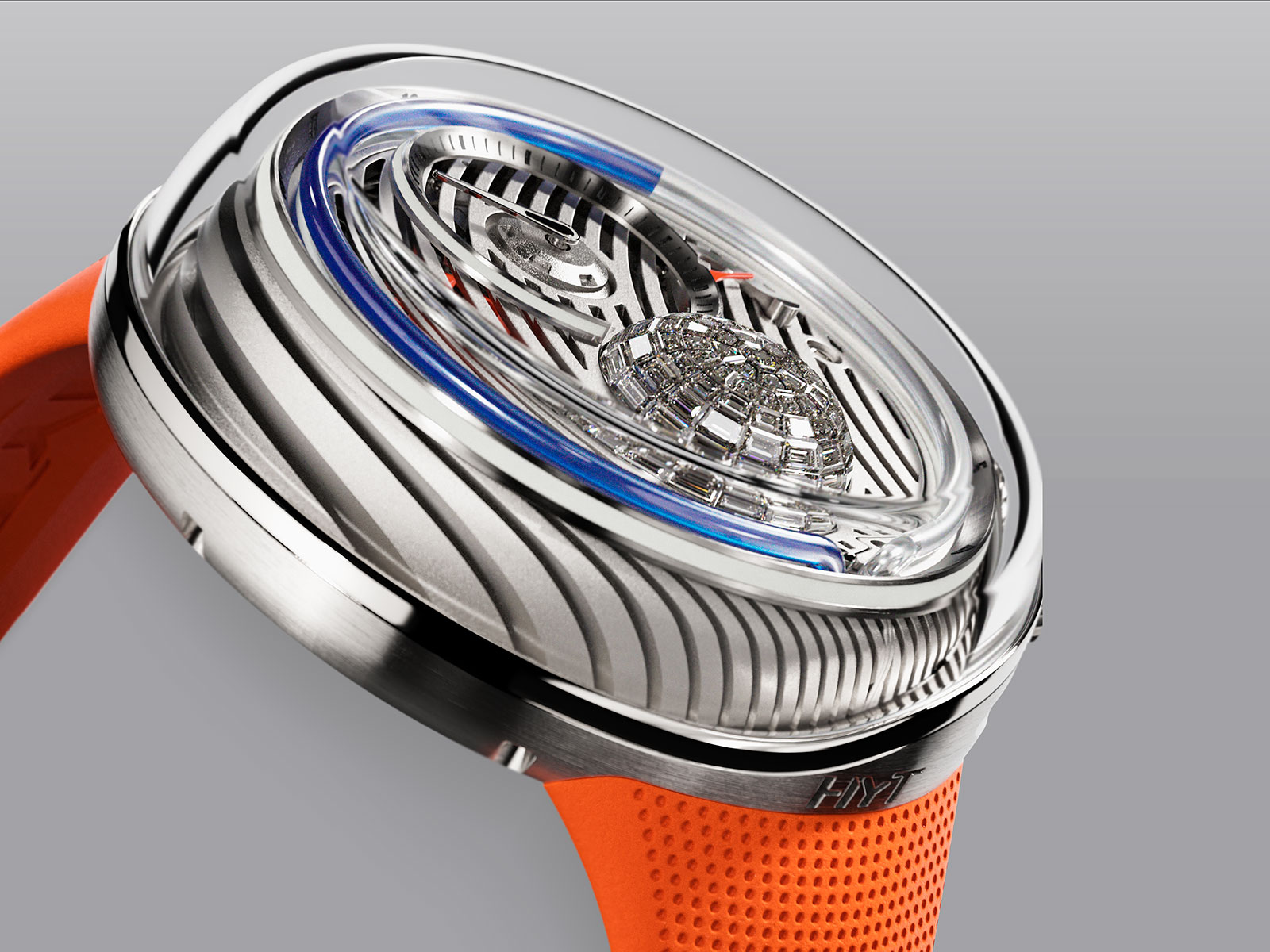 Following the design ethos of HYT's entire lineup (save the H3), the new Flow from HYT features a domed fishbowl-style crystal over the entirety of the watch and movement (have you noticed that all their round watches are like this now?). In 2016, HYT launched the H4 Metropolis which had a dynamo built-in which charged a battery powering an LED that lit up the movement like a Christmas tree. HYT has used lume before, but the H4 took lighting a watch up to the next level.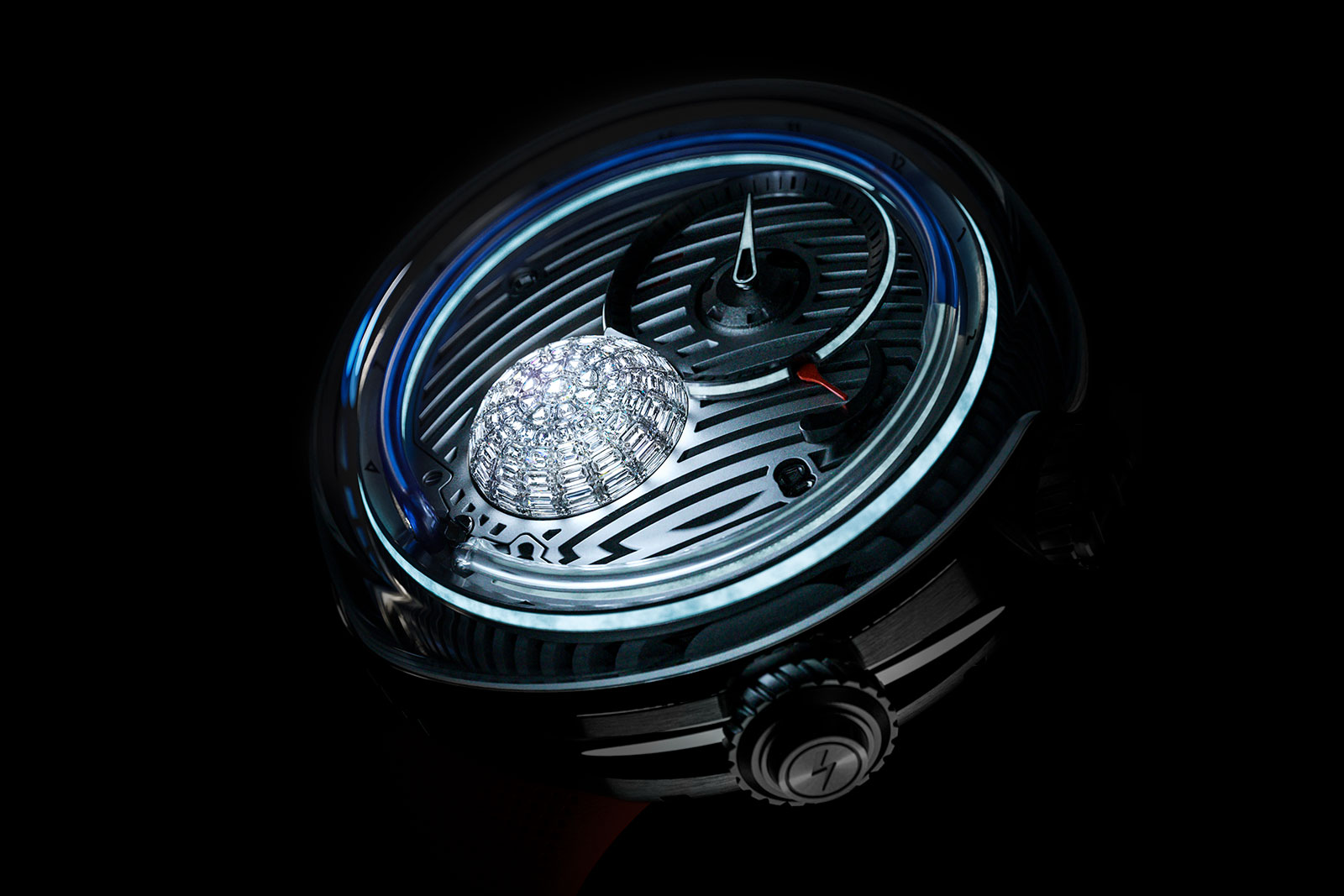 The new flow watch follows this idea and uses a dynamo-powered LED to illuminate the watch on demand. The main difference between the Flow and the H4 is the choice of light fitting. On the H4, the LED was hidden under the 6 O'clock marker where the idiosyncratic capillary for the fluid started and finished. The new HYT Flow's case is much sleeker; therefore, a new lighting method was needed. This time, light shines from a beacon on the dial.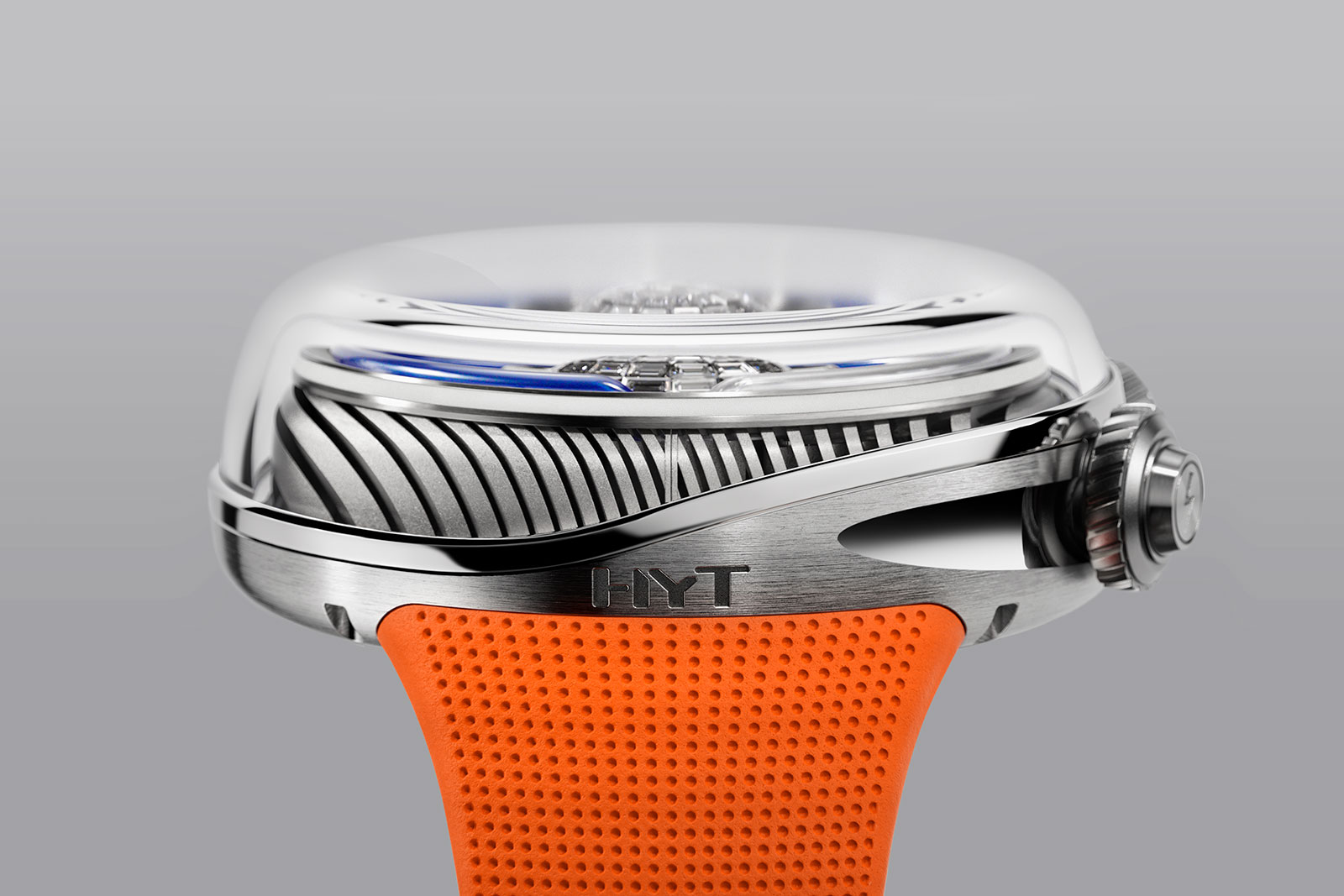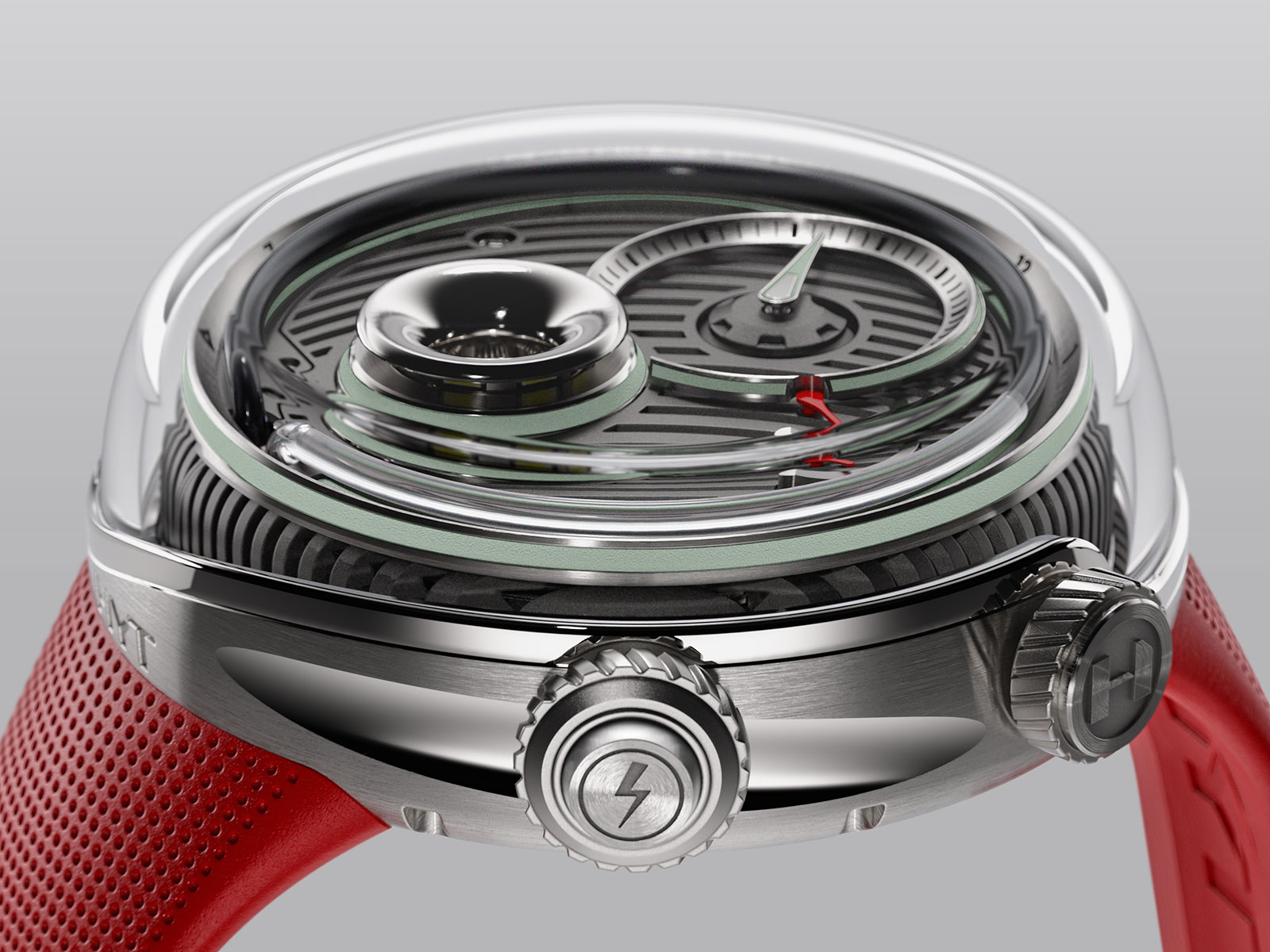 If you're after the version with the red strap (ref H02593), then you get a futuristic ring (which HYT is calling the Vortex)on the dial below the subdial displaying minutes. Light also seems to glow from underneath the ring surrounding the lone minute hand and from the edge of the case making for one spectacular light show. If that wasn't enough, the version on the orange rubber strap (ref H02464) comes with a set of 73 brilliant baguette-cut diamonds forming a dome over the Vortex light to add even more glitz to the show.
The tapered shape of the case and rubber strap along with the dial texture all compliment the natural-futuristic themes of this watch. There are a couple of downsides, though. As with all HYT watches, there's so much going on in there that the case needs to be enormous to fit it all in. In this instance, the case measures a whopping 51mm x 20.6mm. The watches are also limited to just 25 examples of each, and they're not what you'd call cheap. Ref H02593 will set you back CHF79,000 while ref H02464 will cost nearly double that at CHF149,000. You do get a 65-hour power reserve and 4Hz beat rate, though, and while these aren't cheap, they are unique.