In the world of watchmaking, one trend is standing out more than any other (except maybe waiting lists), and that's making an integrated bracelet smart/casual sports watch. If we were to break down the watch industry using memes, the integrated bracelet sporty-ish watch market would be that 'Another one' with DJ Khaled, Google it if you don't know what I mean. The newest to enter the fray with the Supernova, a steel watch with an integrated bracelet, is the English brand Bremont.
At 40mm x 11.1mm with lug-to-lug dimensions of 53mm, the watch sits slap bang in the middle of the sizing market. Most would probably consider 40mm to be a perfect size, although I'm sure there will be some commenters telling me how 36mm is better.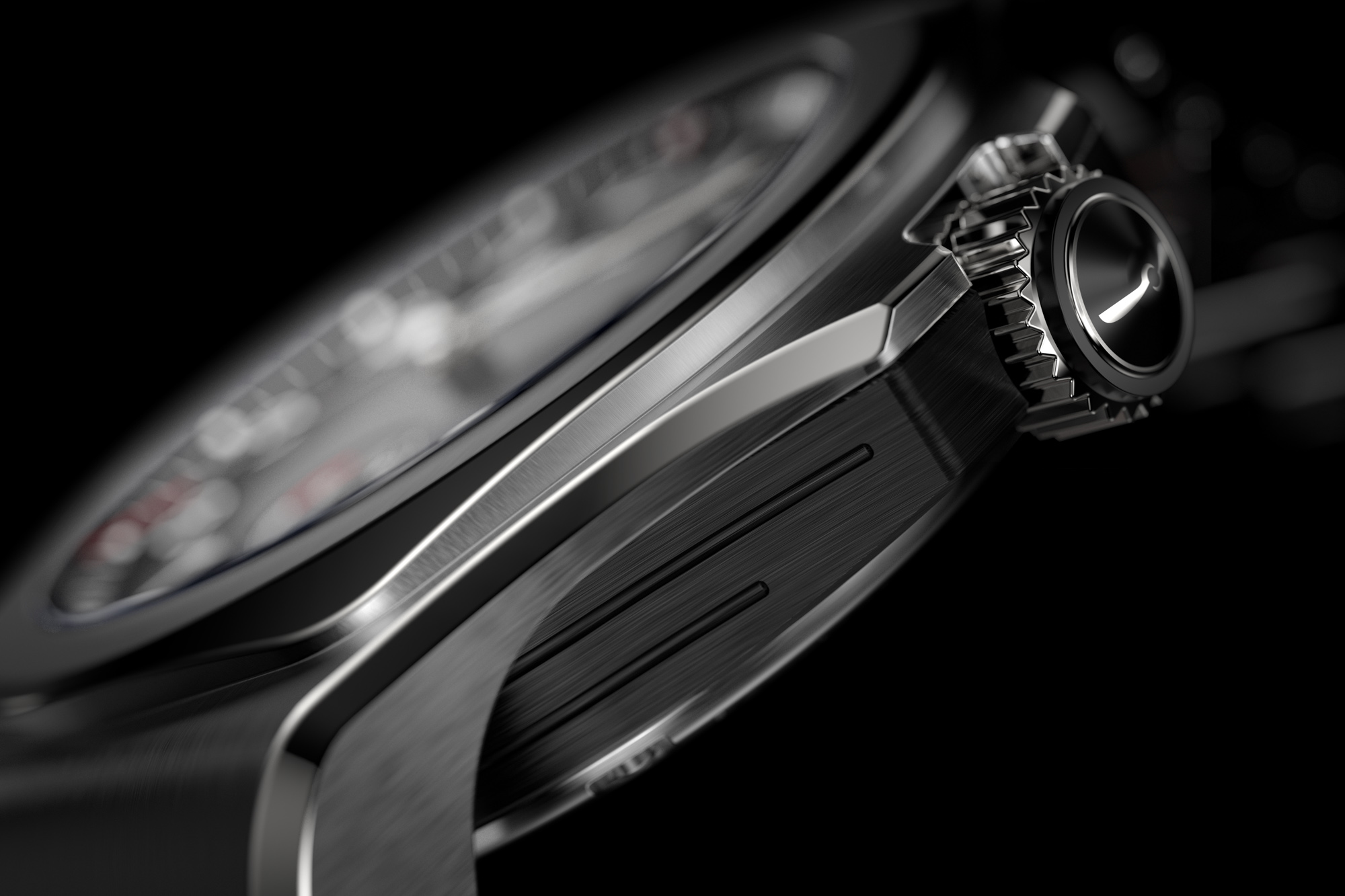 Bremont uses a type of case construction called Trip Tick in which a watch case is split into three pieces: the caseback, the main body of the case with the crown stem hole and a third piece which sits atop the main body and has the watch's lugs on it. This, according to Bremont, allows the watch's lugs to "melt" over the bezel in a sense. Take a look at some side shots of it to see what I mean. While this case is unique, I dispute their website's claim that you can generally only tell apart other watches which don't have this case from their dial.
Bremont says it has invested in lots of new machinery and software to make the Trip Tick casework on the new Supernova as it now has the integrated bracelet. The bezel is polished on the side and brushed on top for some distinction, the case finishing follows this principle too. The crown seems to stick out a long way, although it has big shoulders for protection, it needs to be worn to see whether this works or not. The case is water resistant to 100m.
In terms of dials, three versions are available right now, they are black, blue and white, although Bremont calls them Pitch Black, Midnight Blue and Albus White. The black and white dial versions get applied Arabic numerals. Meanwhile, the blue switches it up with applied baton markers instead. Whichever version you go for, there's plenty of SuperLumiNova on the hands and markers for easy nighttime viewing. There are some other appealing details on the dials, such as the date window made of two numeral disks rather than one and the power reserve indicator at 6 O'clock, which looks like a fuel gauge.
Inside the watch keeping things moving is the calibre ENG375, an in-house made automatic calibre constructed in Bremont's 35k square-foot manufacturing complex in Henley-on-Thames in the UK. It's great to see watchmaking, more specifically movement making, coming back to my homeland. The UK has such a rich horological history it's almost unreal and, along with France, was once the superpower of watchmaking that Switzerland currently is. Bremont began making in-house movements in 2021, and the ENG375 is one of the first examples of serial production in-house movements from them, it's based on the ENG300 series. The specs are a 3.5Hz beat rate with 22 jewels, a silicone escape wheel with free-sprung balance and a power reserve of around 65 hours. A tungsten rotor sits atop a gold bridge, while other pieces are rhodium plated. The red things around the edge are a part of an anti-shock system using rubber mounts that Bremont has fitted to the watch.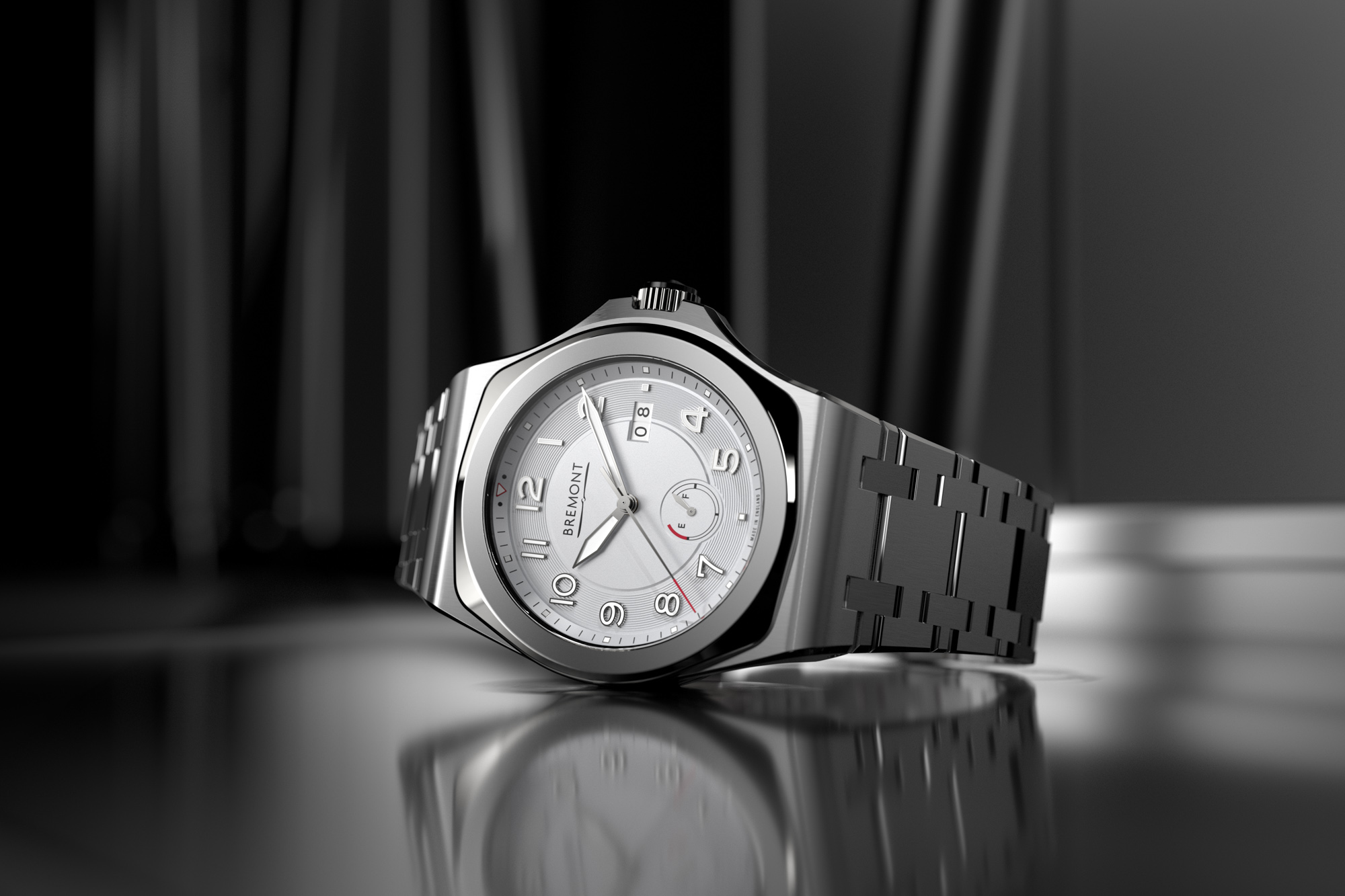 Obviously, this is a leap into the unknown. One strength of using pre-made calibres from ETA, Sellita and the like is their expertise in producing the movements with consistency. It'll be interesting to see how this works out for Bremont. They have said this meets "H1 Timing Standard" which is identical to ISO3159:2009 Chronometer test. This is essentially a way of saying their watch is precise to the same degree as a COSC chronometer but without sending the movement to Switzerland, where COSC is. It would be nice to see more chronometer "observatories" where movements can be examined in the UK, but these should be independent of corporate sponsorship to avoid people having doubts about the certification, as I feel they might do here. Sure, Bremont says it's equal to a chronometer, but they're the ones testing it. Objectivity is essential here. That's why we don't sell any brand-new watches on our site.
You can expect the high cost of $8,995 to be caused mainly by the new ENG300-series movement, which Bremont will need to recover its losses through. There's also all that specialist tooling and software they mentioned. The issue I think they might have is convincing buyers that their watch is not only superior to the similarly priced competition (and they are right in the crossfire of brands like Rolex, Omega and Panerai) but also that their watch is better value than the plethora of pre-owned pieces for sale. Regardless, I hope they continue bringing watchmaking back to the UK, and I hope the new Supernova is a catalyst for that.
Visit Bremont here.