Today, we are speaking with the CEO of Zenith Watches, Mr. Aldo Magada. I don't think Zenith needs an introduction, as most of you out there have heard of them or own a piece from them already.
WristReview (WR): First off and I'm sure you've answered this question a lot, but where did you get such passion for watches? 
Aldo Magada: I always liked the product and more you are involved, more addict you become.
WR: Secondly, I have to ask for our readers, what piece are you wearing today for us?
Aldo Magada: I am wearing an El Primero Chronomaster which is the most affordable chrono of our collection.
WR: Having worked at a number of very big watch companies including Omega and Breitling, which would you say was the most challenging?
Aldo Magada: Challenges are changing from a company to another, the most important is to respect the specific culture of every brand.
WR: Now down to the good stuff, what was your first initial reaction when you got the call to step in as CEO of Zenith? I don't think I would be able to contain my excitement if I got that phone call.
Aldo Magada: I was excited but also concerned about be able to reach the requested objectives.
WR: Being such an avid admirer of Zenith, I have always wondered how you are able to maintain such a humble price point for such amazing watches and movements especially the El Primero that is by far one of the most iconic movements in the world of horology?
Aldo Magada: It is an important part of our strategy, the price has to be well positioned and not only to respect the consumers, but as a marketing tool in order to attract more customers.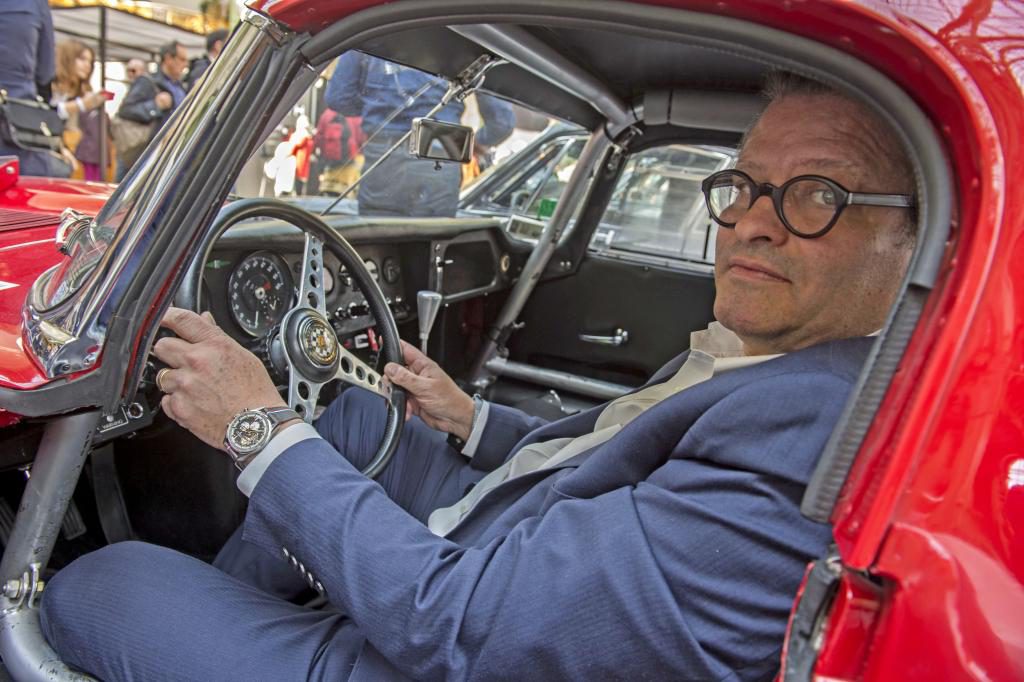 WR: Now that you are the CEO of Zenith, I'm sure you have a lot of crazy ideas going on inside your head as to which direction to take the company? Any hints on what you have planned for the future?
Aldo Magada: Zenith is always looking for innovation and all the team is working on the next future steps of the brand.
WR: What would you say is your favourite Zenith watch? Personally, I'm in love with the Zenith El Primero Chronomaster, it resembles everything I love about Zenith.
Aldo Magada: I cannot agree more, it is the perfect summary of what Zenith is : Timeless design, performance, refinement, class.
WR: With so many beautiful watches being released from Zenith recently including the Academy Christophe Colomb "Felix Baumgartner" the Academy Georges Favre-Jacot and the Zenith Pilot Type 20 Grand Feu, do you find it hard to keep innovating on such a high level?
Aldo Magada: Yes, it is but we try always to bring something new to our customer, which could be technical, esthetical.
WR: What are your hopes for Zenith in the coming years? Is there a specific goal you have set for yourself as CEO of Zenith or do you like taking things are they come?
Aldo Magada: We are all working to place Zenith where it begun: among the best Swiss watch manufacture.
For more info, please visit zenith–watches.com