COSC certified watches are truly magnificent timepieces, no doubt about that. That's why I'm quite pleased to talk about BRELLUM Swiss Watchmaking which is an independent Swiss high-quality watchmaker. This is actually run by many generations of Muller family watchmakers who have been succeeding one another since 1885.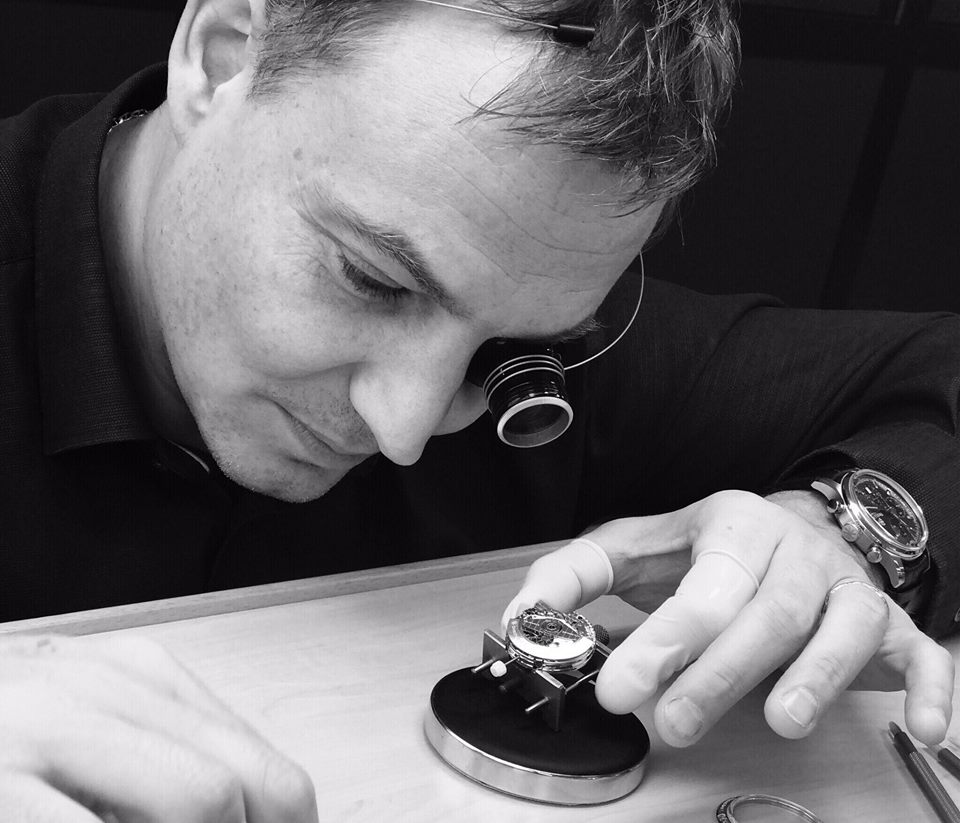 BRELLUM comes about when a 42-year old, Sebastien Muller who amassed valuable experiences for more than 25 years in the industry returns to form what he "envisions to be what Swiss watchmaking should look like not only for today but also in the future." With his diverse skills in the craft being a Product manager, Quality control manager and Production manager in various companies, BRELLUM certainly stands out in its management. However, what truly matters for us horology fans are the watches because seeing is believing and nothing beats seeing wonderful timepieces that are tangible works of beautiful engineering. So in this regard where does BRELLUM stand? Well, based on their product line they do have something in store even for the most demanding horology clients which is by far their targeted clientelle.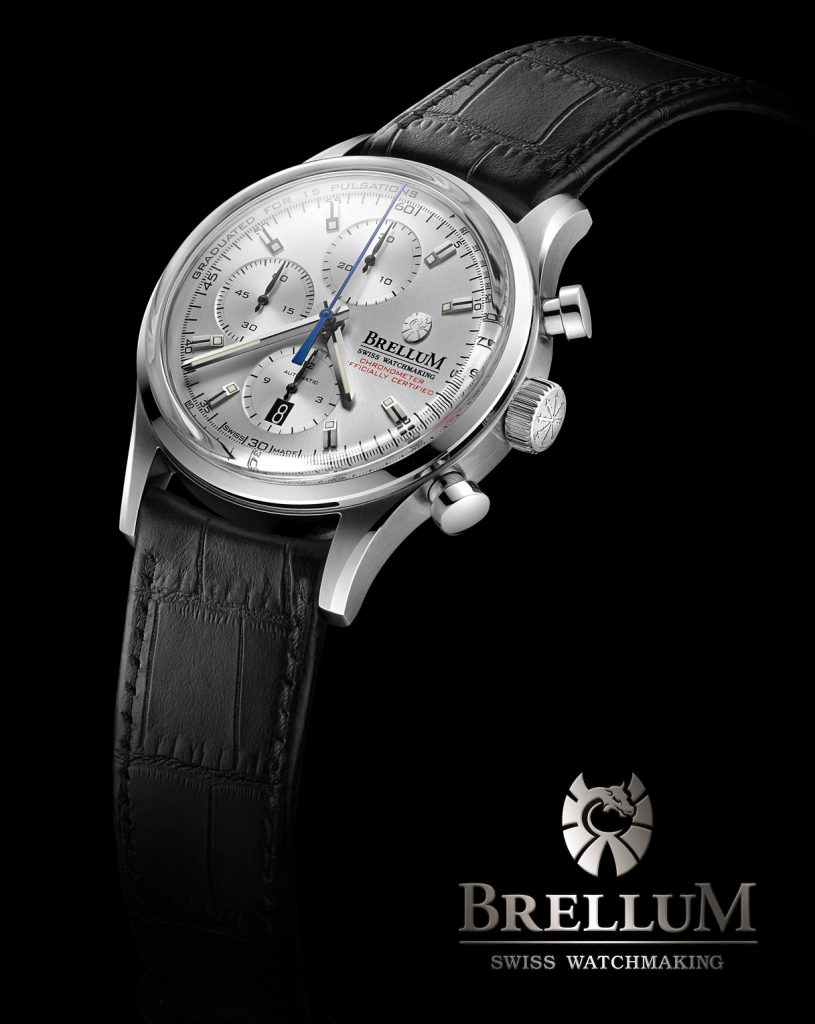 Here goes a little story about BRELLUM Swiss Watchmaking. It begins with the Swiss Jura which is regarded as the very cradle of watchmaking. Thousands of watch craftsmen worked here and a lot of popular brands have been conceived here too, that's why these are just a few reasons why those that value expertise in watches regard this ancient city Porrentruy (established in 1148) as very important in the history of watchmaking. This is also the place where the BRELLUM brand marriages traditional watchmaking with newer technology for the better experience of the current horology aficionados. Of course when you couple ancestral know-how with modern manufacturing techniques, you always get amazing results. This luxury high-end watchmaking style is pregnant with beautiful ideas but the most important of all is the high quality and reliability that comes with it which is present on every BRELLUM watches.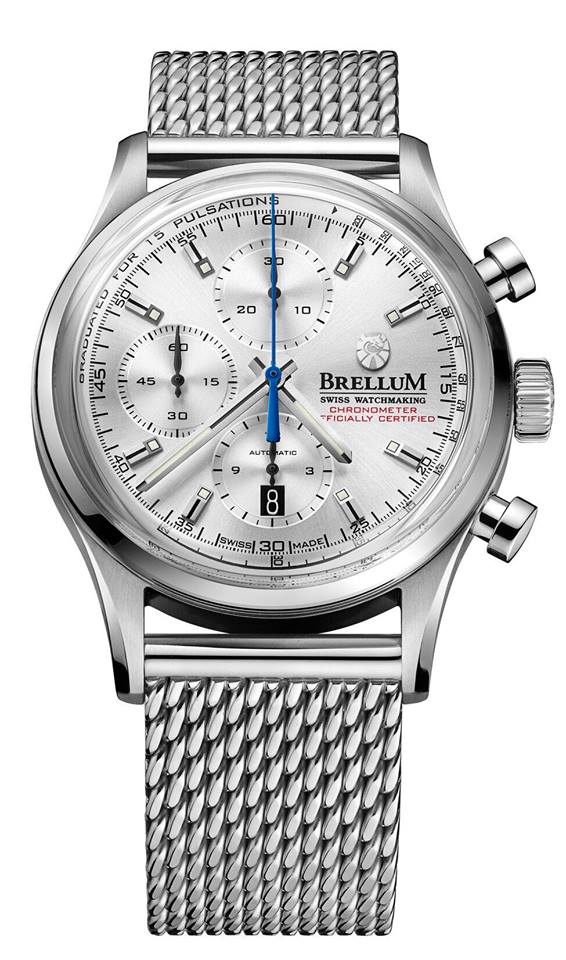 Gone are the days when the watchmakers needed to regularly travel by train to Geneva or other large cities in Switzerland in order to meet with their clients to sell their creations, now they only need social media to do this simplified task. The advantages are immense and BRELLUM sees it clearly. This offers exciting affordable experiences of high-end luxury watchmaking to the common public who are passionate about the art of beautiful watchmaking.
When it comes to production, BRELLUM watches are hand-assembled with the greatest of care so expect the best of quality. These watches are made in climate-controlled and dust-free zones to achieved perfection. With BRELLUM's strict application of thorough inspection processes, every BRELLUM watch delivered to its new owner is of unquestionable quality. Throw in the official COSC certification and it gets even better.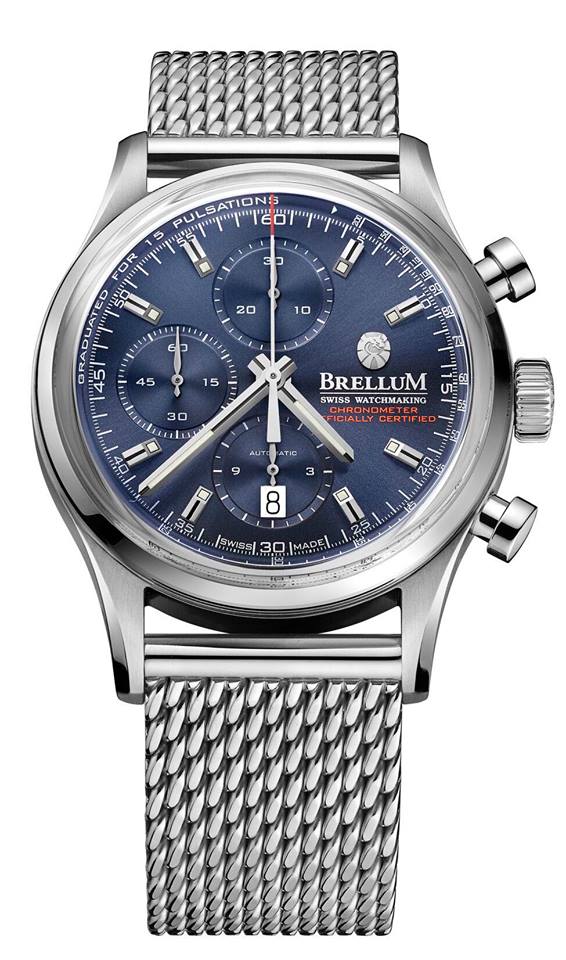 So what's the hot watch… presenting the Duobox Chronometer. Only 299 are produced a year making it akin to being a limited timepiece but surely it's not. Its features are fantastic such as concave sapphire glass and slightly convex dial surmounted with diamante cutted and perfectly dimensioned hands. Powering the Duobox Chronometer is the reliable Valjoux 7750 developed in the 70s.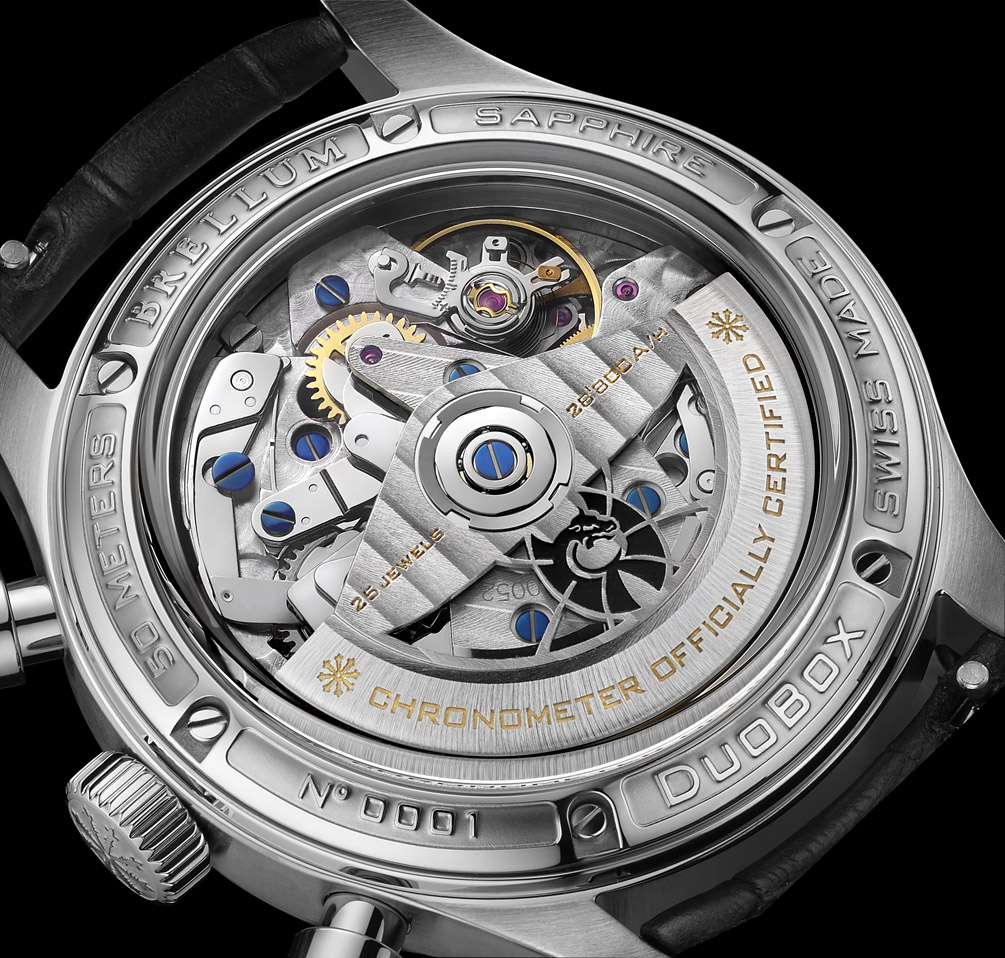 The sapphire caseback showcases parts of the beautiful movement plus the COSC certification embossed in the oscillating arm. They come in various dial styles and straps but I certainly prefer the blued dial with leather strap for utmost comfort and luxury. For more info, please visit brellum.swiss