With a clearly defined goal of creating unique timepieces through the use of innovative materials, a brand that originates from Germany has succeeded in offering its customers real wearable works of art. The AET Remould brand is renowned for its uniqueness and famous for its study of innovative materials, which are then used in the modifications they make to various watch models.
In 1976, with Patek Philippe's introduction of the Nautilus, the rounded octagonal shape of its bezel established it as the epitome of the elegant sports watch. After more than 40 years, it comprises a splendid collection of models for men and women. With such a long history, the model was the perfect choice for the craftsmen of AET Remould. The result of the modifications they have made to the Nautilus is two new watch models:,' Spiaggia Rosa' and 'Roselend Blue' both part of the new NATURE COLLECTION.
'Spiagiia Rosa' is the Italian word used for the pink beach located on Budelli island. The beach has crystal-clear waters and fine pink sand; therefore the dial of the model that AET craftsmen have produced is completely pink, creating a unique and dreamy feeling that takes the wearer's mind to the beach on the island of Budelli. Through the color used, the watch inspires a pleasant and romantic atmosphere with a fine touch of nobility and elegance.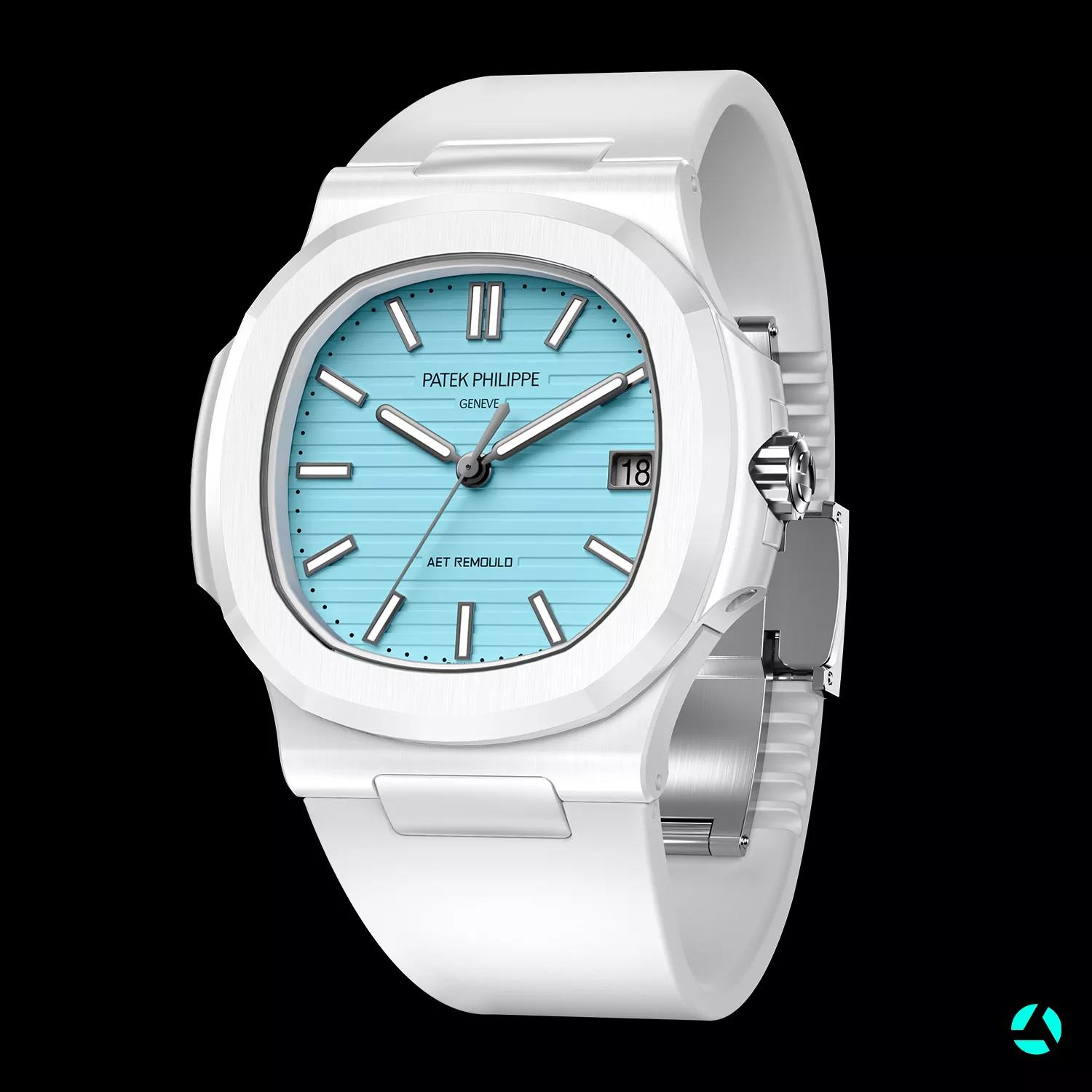 For the second model, 'Roselend Blue' the inspiration came from nature. To create the design an avant-garde and bold color tone was used, which refers to the Roselend Lake in France. The model integrates natural color tones, providing a very pure and clear visual experience along with a sense of calm and comfort.
The two watches when paired together represent the perfect his and hers match, complementing the relationship that exists between two people. But the couples who will have the opportunity to wear these watches will be limited, as the two watches that are part of the Nature Collection are each produced in only 46 pieces.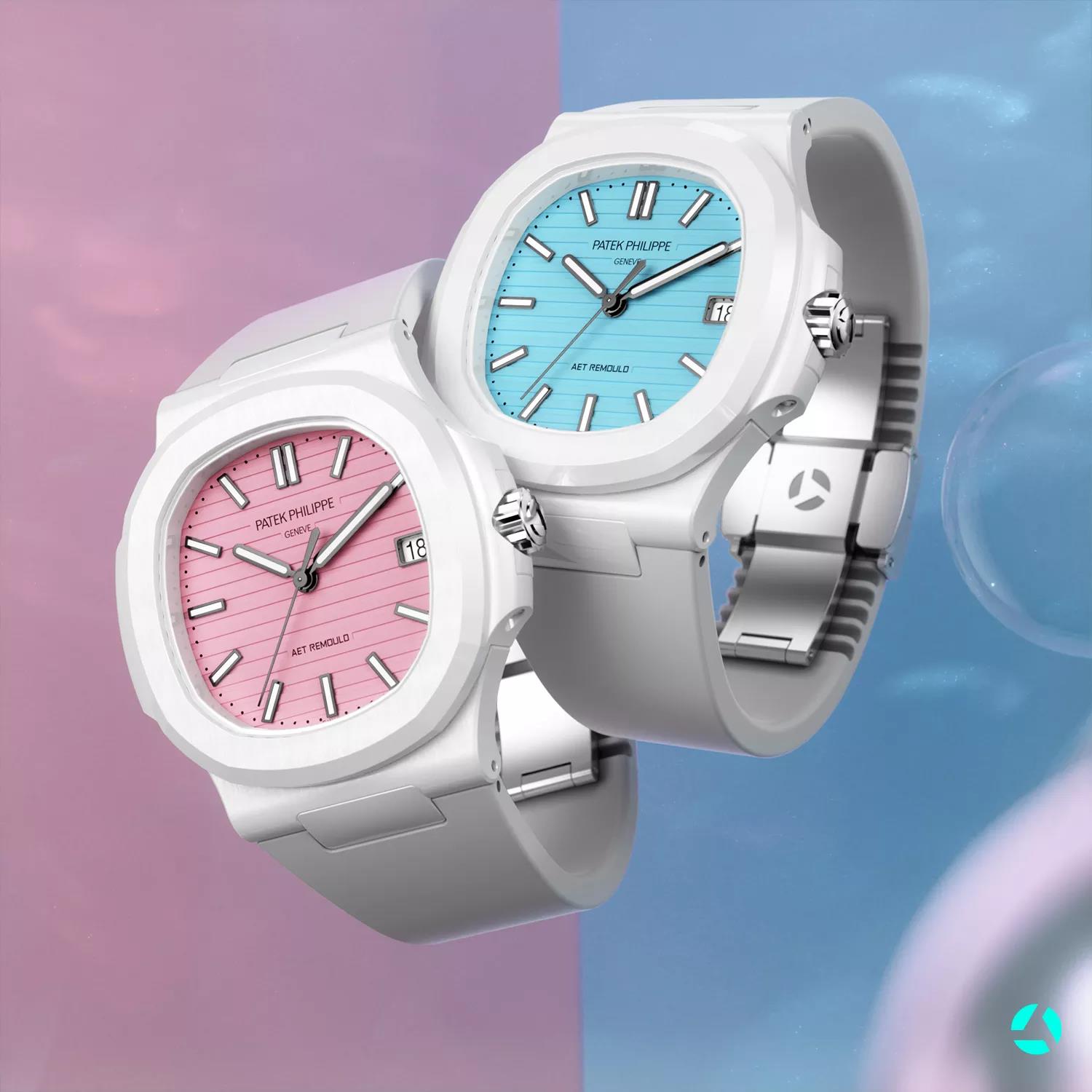 In previous modifications made by AET Remould, ceramic is one of the materials often used, so there was no way it could be excluded from this collection. White ceramic was used to make the case of both watches, which complements the visual aspect and provides a contrast between the dials of the two models. The fluoroelastomer strap ensures a high comfort level while wearing the watch, complementing the case also from a chromatic point of view as the strap is white as the case.
Using vibrant and strong colors that provide significance, AET Remould has created two unique pieces by applying the knowledge they have acquired in the years since the brand was founded. Only the future will show us what models will pass through the hands of the AET craftsmen and what innovative materials will be used to create them.