You might know Bamford as being responsible for creating some of the wildest Rolex watches out there, and you;'d be right. Bamford has a history of making some crazy custom versions of otherwise quite plain watches. These are customisations that the manufacturers themselves would never do, that's the time that Bamford steps in and says "yes, we'll make that watch out of sugar for you" or whatever customers ask for. But, beyond that, they also make their own watches as well, so today we're going to have a look at them.
The new watches use cushion-shaped cases, which is not as common as the round case shape, so they stand out. Good start so far. They also have a GMT function and an automatic movement, and there's even a small selection of options available to the buyer. You can have the London GMT with a Pepsi bezel with an unusual choice of colour placement; you can have either red or blue at the top of the bezel, these are called the 'Heritage' and 'Night Owl' watches, depending on which option you choose. The dials of the Pepsi variants are black, but there is also a brushed silver dial if you fancy something that stands out even more, that model is called the 'Mirage',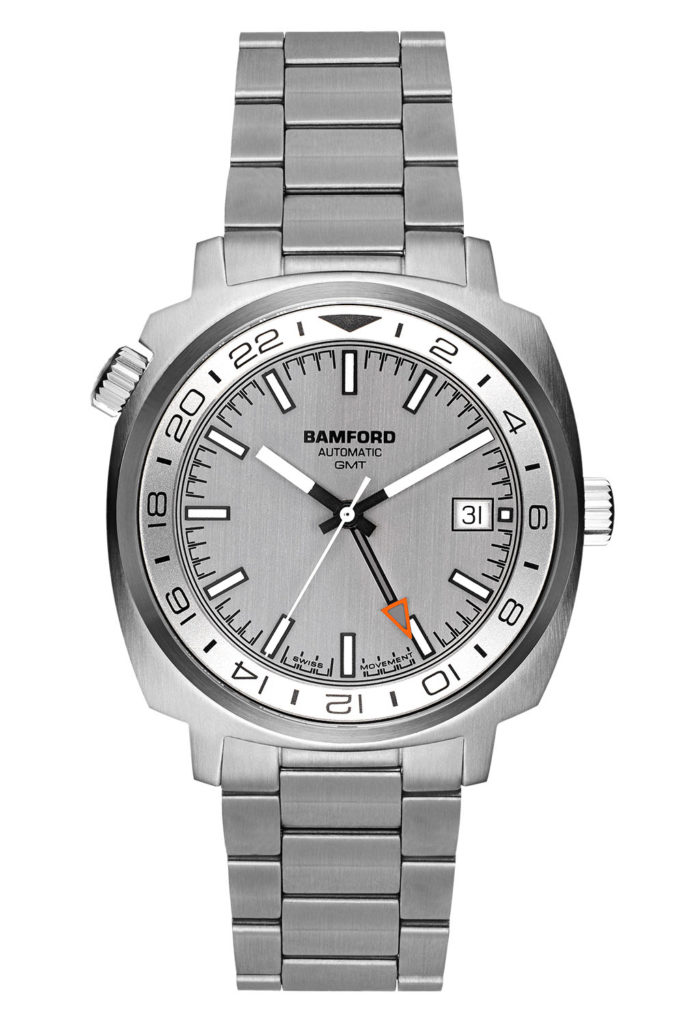 The brushed steel cases measure in at 40mm x 11.2mm and feature a 100m water resistance rating and a stainless steel bracelet too. There's also a quick-release system for the bracelet and a folding clasp to keep the watch secure.
Inside the case is a Sellita SW330-1 movement, which runs for 42 hours and has an oscillation rate of 4Hz, which is the modern-day standard. There isn't really a lot else to say about the movement. It's an off-the-shelf workhorse that's bound to be reliable and easy to service for years to come.
Being a reliable workhorse seems to be the underlying motif of this piece. The appearance is unassuming and unpretentious and matches the price which is set at £1100. 
Visit Bamford London here.