This year marks two special anniversaries in Japanese culture, the 50th anniversary of the legendary Nissan GTR, and the 20th anniversary of the Spring Drive system from Seiko. Driven by a lust for precision and performance, these partners have changed the way their respective industries think about Japanese products and technology, and both represent a force to be reckoned with.
Let's address something before we continue. Before the current run of GTRs produced by Nissan, the name GTR was always applied to the Skyline, so, while it wasn't always its own model outright, it's still something to celebrate. Introduced in 1969, the PGC10 was shown off with a 160bhp 2L inline six-cylinder engine driving the rear wheels. It was a bold new statement from both Nissan and all of Japan, a country which in 1945 had been utterly demolished by two atomic bombs. In 1971 it got a coupé version coded KPGC10.
The second generation Skyline GTR, the KPGC110, came about in 1973 which had the same engine and gearbox and disc brakes all around. Its popularity was killed off by a fuel shortage, it was produced for only one year, and the GTR moniker wouldn't surface again until 1989 when Nissan unveiled the Skyline GTR EBNR32 (which we all know as the R32).  This new model had all-wheel drive and a twin-turbocharged 2.6L engine developing 267bhp, we'd also see the return of the familiar round rear lights.
The fourth and fifth generations (R33 and R34) would run from 1995 to 1998 and then 1999 to 2002 respectively and offered more performance upgrades over the original R32 as well as new engines and styling changes. In 2007, Nissan would once again return to the GTR name, but now as its own line of cars. The current GTR is known for is brutal performance and exceptional attention to detail, as well as being used by Top Gear's Jeremy Clarkson to beat a bullet train in a race across Japan.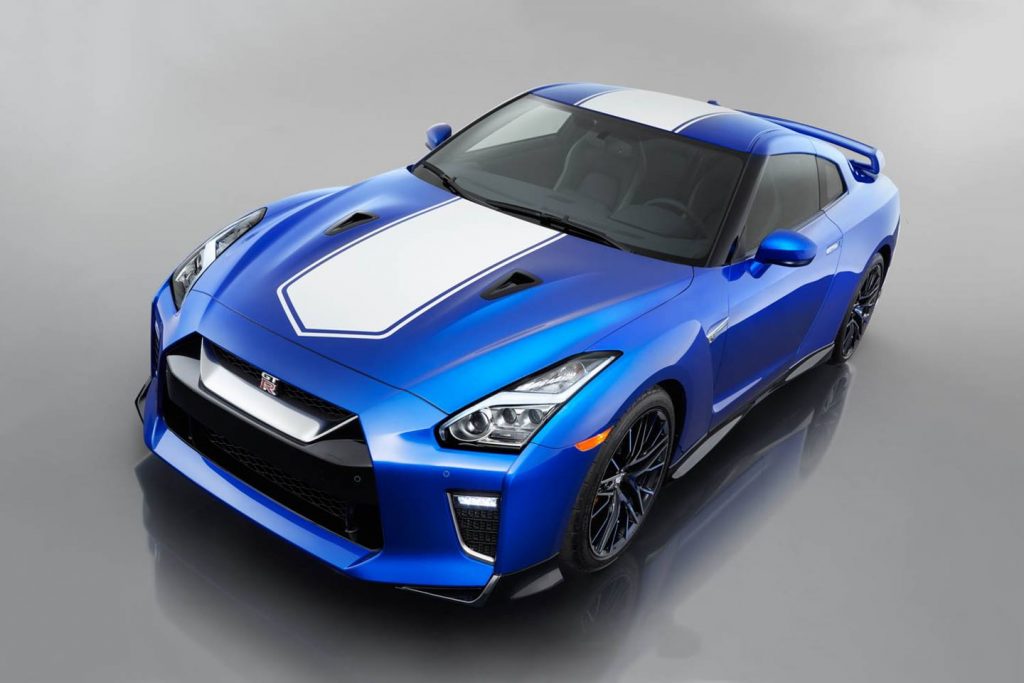 The 2020 Nissan GT-R 50th Anniversary model
The Spring Drive, introduced in 1999, was the first time that the benefits of quartz technology had been successfully added to the art of mechanical watchmaking. Neither quartz nor a mechanical watch, the Spring Drive system is a hybrid of both with a Tri-Synchro regulator which in this instance feeds additional power back into the spring barrel, for a total power reserve of 72 hours in this watch.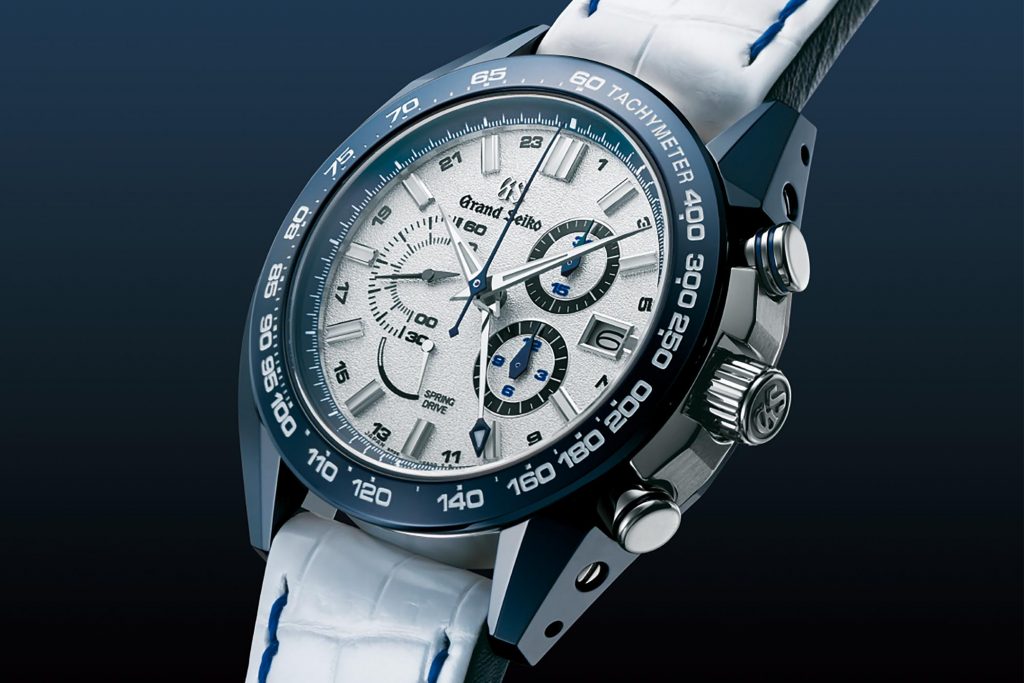 Being a chronograph and a Japanese one at that it's fitting to see that Grand Seiko has included both a column wheel and a vertical clutch into this watch. Both of these are complicated to make but benefit the watch with smoother interaction and, in the case of the vertical clutch, allow the chronograph to run all the time without damage. The accuracy of the watch is also something to behold because it's part quartz the watch on average gains or loses ten seconds a month, that's around 0.5 a second a day.
Complimenting the watch are the looks. I'll be honest, the anniversary Spring Drive watches introduced at Baselworld this year were a bit messy to my eyes. That's a personal opinion, and with the GTR that's completely gone, this watch with the white and blue strap and blue titanium/ceramic case looks unreal. Despite the dial layout being nearly identical (this one has a retrograde seconds hand whereas the others didn't) to the previous, it totally works now.
Unfortunately, it's unlikely I'll ever get to see it, as the retail price is a whopping €21,600 and it's limited to just 200 examples worldwide. Still, cool to look at.
Visit Grand Seiko here.