Amazingly, our list of the Top 5 perpetual calendar watches is something we haven't done yet. We haven't got an explanation for it, and because we started Top 5 right near the beginning of my tenure here at WristReview, some really amazing perpetual calendars have turned up. So, let's muddle through all of the perpetual calendars out there and choose our favourites. For this list, we'll restrict it to just the perpetual calendar and the chronograph. So, no tourbillons or repeaters will feature here as it gives an unfair advantage (and it also means we have another list).
5. Hublot Big Bang Unico Perpetual Calendar Titanium Ceramic
Number 5 on our list goes to a watch we bet you weren't expecting at all. Hublot, though not exactly the favourite brand of the watch connoisseurs, is a successful manufacturer with a growing line of watches which seem to get more interesting with every new complication added. This one introduces us to the Unico chronograph we already know of, now with a combined perpetual calendar on top. It still features the minimalist finishing, no stripes or polishing here, but its technical abilities are impressive. Given that I don't remember seeing any other perpetual calendars from the brand it has a lot to live up to. The modern and sporty styling are impressive, too.
4. IWC Portuguese Perpetual Calendar Ref IW502119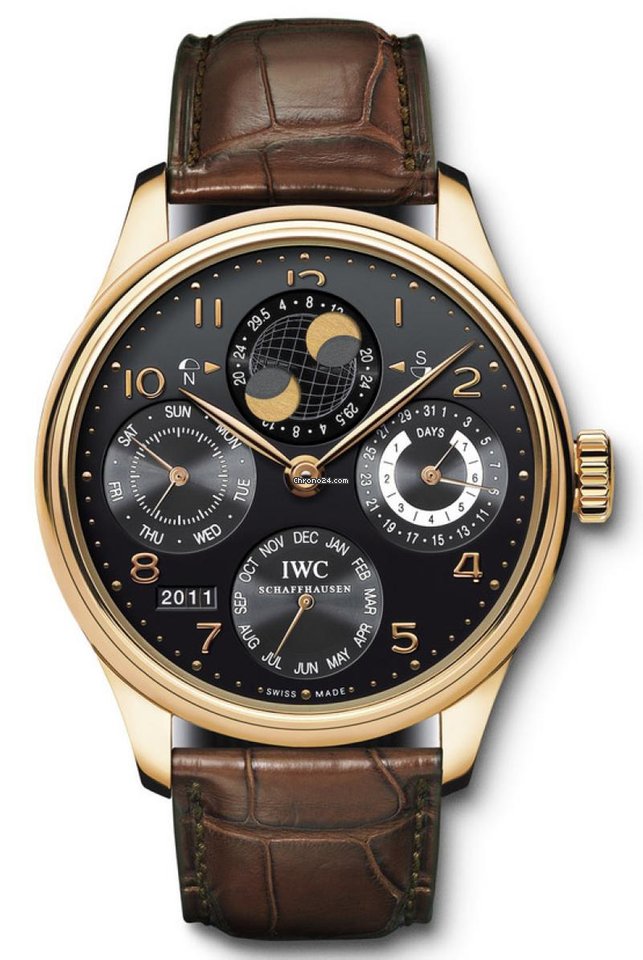 I don't wish to upset and sincerely hope that I don't, but to me, IWC designs have never been particularly striking. I'm not sure why, but most of them seem to miss the mark. There are always exceptions, right from my beginning in the watch world I remember seeing an advert for one of these and being blown away. The moonphase which seems double-sided, the year indicator, the overlaid subdials, this watch works, and in rose gold, it pops the most. Sure, the reference I've quoted is a discontinued line, but it holds that look that I adore and still comes to mind to this day.
3. Breguet Classique Ref 5327BB/1E/9V6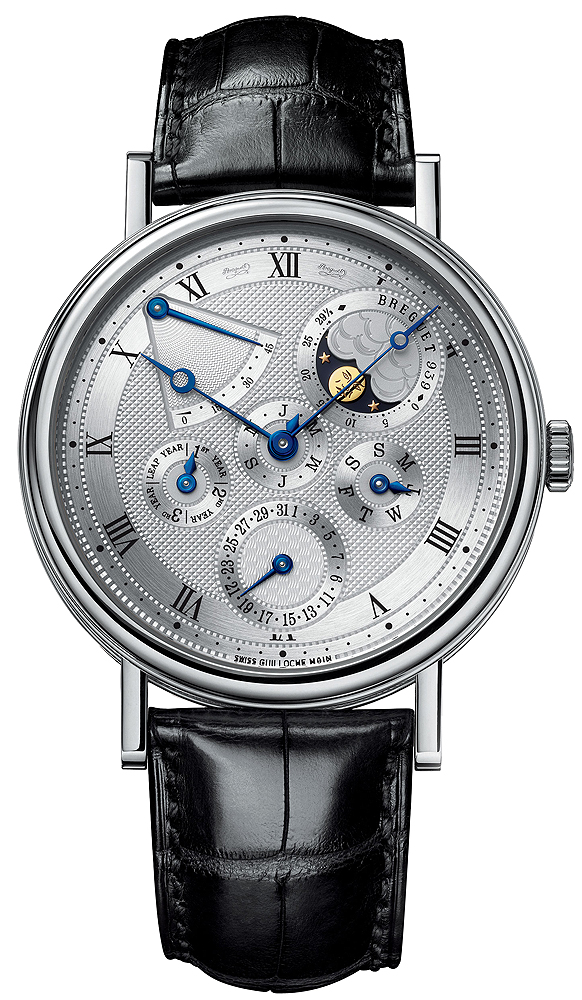 The Breguet Classique line of watches always speaks out as the brand's history, while still incorporating the future with silicone balances and other high tech components. This perpetual calendar watch stands as a demonstration of just how technically perfect hand engraving can be. The dial is covered in different guilloché patterns which all meld together in harmony. Turn the watch over, and you see an automatic movement that's been decorated not with precise stripes but more guilloché. Everything from the bridges to the rotor are covered in it. Compared to some modern and minimalist designs, where less is more, this watch succeeds as the exact opposite.
2. A. Lange & Söhne Datograph Perpetual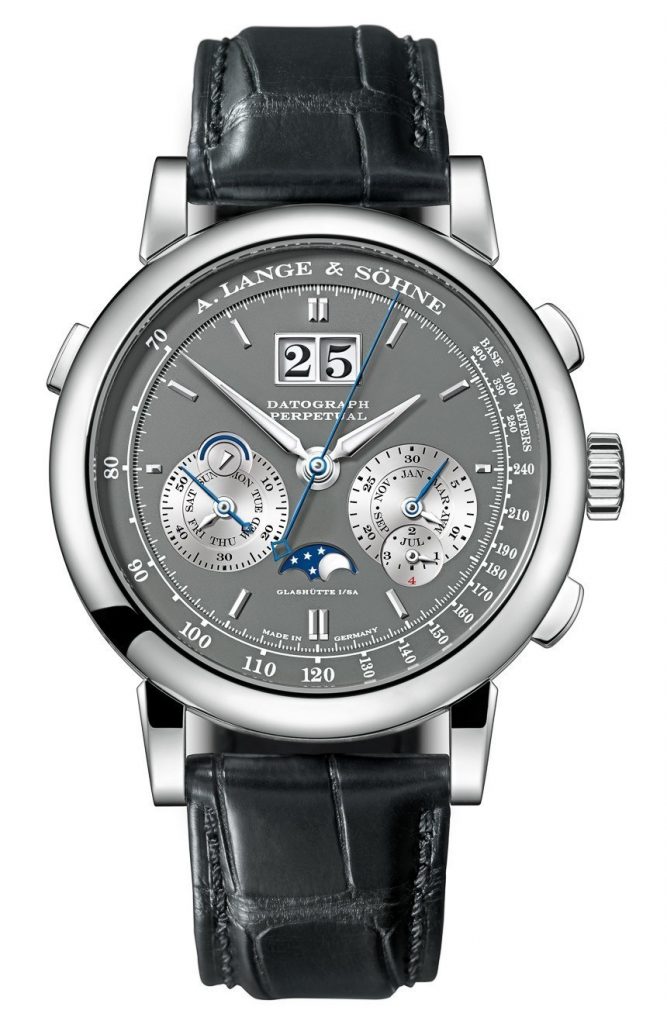 We love this watch. You love this watch, heck, I'd be surprised if anyone didn't like it. The Datograph watch was already one of the favourites because of its excellent craftsmanship and decoration, and then A. Lange & Söhne redesigned it with a perpetual calendar (and went even further still by adding a tourbillon, but that's for another time). The dial with its grey colour and layered subdials is a little divisive, some might prefer a more spaced layout, but it is also proportionate to the rest of the dial. Given that the watch also features the classic Outsize Date, and its name the Datograph is a bit of a giveaway, I feel this watch is both complex and simple at the same time.
1. Patek Philippe Grand Complications 5327G
This is the favourite of our Masthead. The blue dial and blue strap pop on this watch but maintain a clean and crisp appearance thanks to the white metal case, white gold in this case. The case is 39mm in diameter, so it's quite fitting for the modern day gent, but at the same time, it could be a little small for the more urban and youthful folks. That is, the urban and young folks spending over £65k on a wristwatch. The only part that perplexes me of this watch is the collection it's in. Grand complications. We usually consider a grand complication watch to be with multiple complications, calendars, chronographs, a repeater maybe. Still, that's one little foible, and it's not a big deal at all.