As we discovered in our recent Ferdinand Berthoud review, the independent watchmaking scene is very much alive and kicking. With all sorts of companies seemingly appearing out of thin air, it is good sometimes to ground ourselves and take a step back from it all. To help us do that, individual companies such as Lang & Heyne, and the subject of this article, Laurent Ferrier, create classic watches that merely showcase how good a simple watch can be.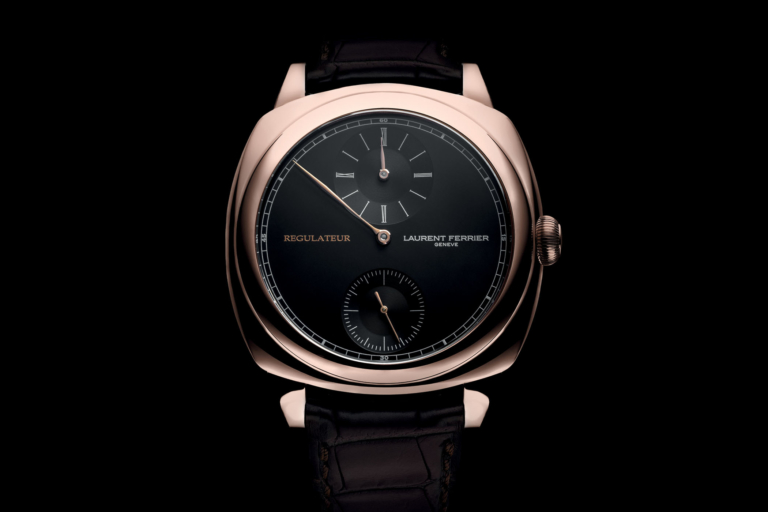 While this isn't the most straightforward watch to come from Laurent Ferrier, it is indeed not the most complex either. Regulator watches split up the display of time into different sections of the dial. The aim of this is to make reading the time at a glance exceptionally easy by making the information we use the most, minutes, the priority on the dial. This spring driven watch makes complication simplified.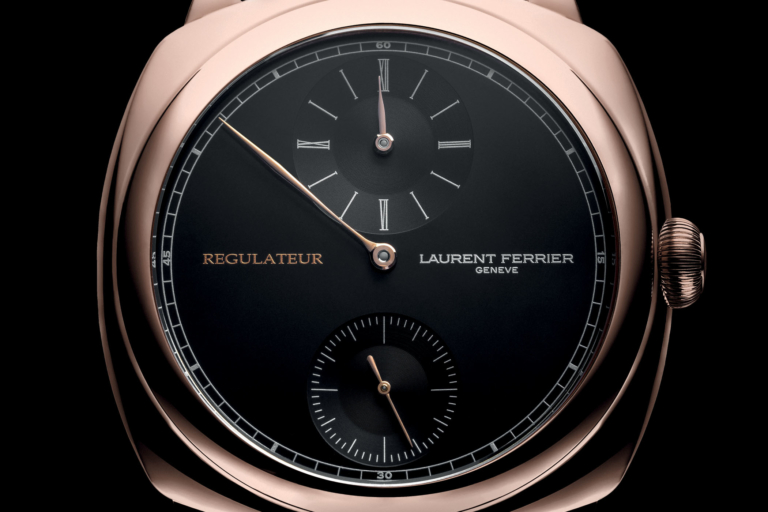 The minute hand takes centre stage here. It's long and narrow with a bulge in the middle. Keeping with the whole Laurent Ferrier aesthetic of clean design and detail in simplicity, the look is accentuated by the lack of a counterweight for such a long hand. This means an incredible balance is required to minimise the strain on those tiny parts. The hour hand at 12 O'clock also lacks a counterweight, too. It's surrounded by long, thing roman numerals and markers which make for a classy and restrained look. The second-hand does have a counterweight and is set in a dimple on the dial, like the hour hand. That's pretty much all there is to the dial other than the nice train track minute scale doing around the edge of the dial.

On the back is a movement that most of us are familiar with. There is Laurent Ferrier's classically styled micro-rotor, suspended underneath a polished bridge, which is quite unusual given most of these are secured from the bottom only. There's also the echappement naturel, or natural escapement. Initially developed by Abraham Louis Breguet, the natural escapement connects two escape wheels, one drawing its power from the other, while the fourth wheel powers the other. By giving an impulse to the balance in both directions, this escapement type also removes the need for lubrication of contact surfaces, a significant advantage given the poorer quality of oils found in Breguet's time. Laurent Ferrier uses the natural escapement to considerable effect in his watches, and is one of the few watchmakers to produce it serially; even Breguet doesn't produce a watch with it these days. This very well decorated movement will run for 72 hours when fully wound.
The soft cushion shape of this elegant 18K red gold watch is classically proportioned at 41mm in diameter and 10.95mm thick. It's priced at a fair price of 47,000 Swiss Francs and will come on sale in August 2018. For more info, visit Laurent Ferrier online.