It's that time of year again! Summer: a most pleasant yet busying season for us who can appreciate fine horology. The warm weather commands certain qualities of a watch, qualities that can vary from wrist to wrist, but we each have that ideal piece that we love to wear while we are on vacation. You know the one. The one you can wake up with, wear all day while lazing on the beach, and yet still manage to pull it off for dinner on the town. We here at WristReview take our leisurely pursuits seriously, and that's why we have compiled this list; in order to help you decide which watch will be the one that is with you while you define your summer this year and for years to come.
5. Omega Seamaster 300
Since its launch many moons ago, the master of the sea is still a favorite choice amongst enthusiasts who enjoy versatility and reliability in their timepieces. This is for good reason. The Omega Seamaster offers quite an extensive amount of utility for the money, demonstrating an excellent value for a wristwatch. There are many different references of the Seamaster, so finding one that speaks to you shouldn't pose too hard of a task. Its waterproof properties along with its sturdy and sleek steel construction have raised this watch to icon status. It has been and always will be a viable choice for a proper sporting watch, able to be dressed both up and down to suit the occasion. Omega is a powerful brand that won't disappoint you on your summer adventures. Whether you choose a wave dial or want one with skeleton hands, this is a powerful choice even though it comes in at number five on this list.
4. Jaeger-LeCoultre Master Compressor GMT
The watchmaker's watchmaker still produces a product that is a cut above the rest. The Master Compressor watches are built to be bold and make a statement. Combining subtle dress watch aesthetics with a sporty touch, the Master Compressor is a wonder to behold. Large indexes filled to the brim with luminescent material, a locking crown to keep it watertight, a date function, and finally, a GMT function, makes this a strong contender for a watch that rightly deserves its place on your wrist. Jaeger-LeCoultre is notorious for over engineering their timepieces and this notion is evident in the Master Compressor GMT. Sporty enough to go for a dive yet sophisticated enough to accompany you on your next dinner date; this watch fits within the niche category of being able to do it all while holding up to the task.
3. Oris Aquis Date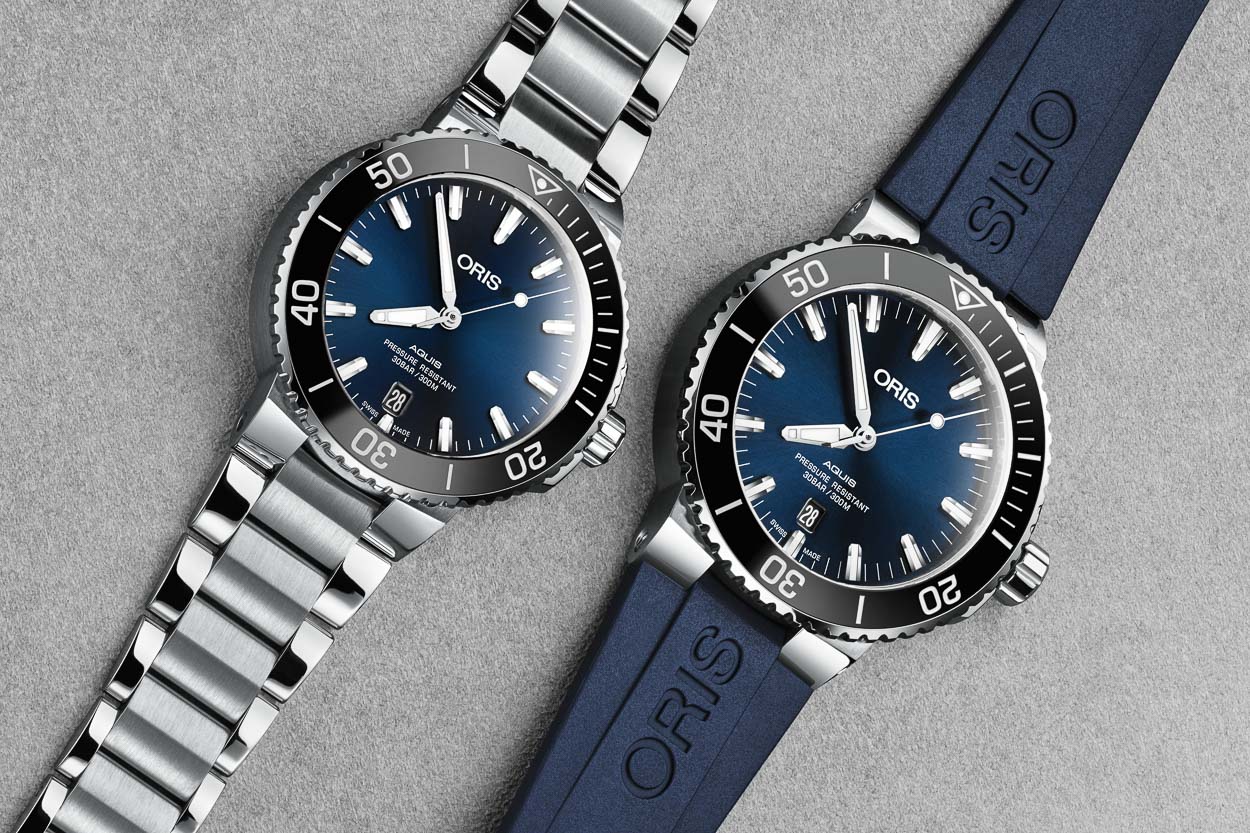 Oris is one ridiculously underrated company. They make legitimate tool watches for reasonable prices while still producing a product that is superior to the watch on the next guys wrist. If you haven't read up on Oris and what they do, you may want to take another moment out of your day to admire what they are capable of. The Aquis Date is a fairly recent addition to their catalogue, but it has the makings of the perfect summer companion. Measuring at 39.5mm across, this is not an imposing watch. Size is a highly personal matter, but in my own opinion, they got the measurement right. Smaller watches like this one garner some negative feedback from enthusiasts, but 39.5mm is a great size for a sports watch. Oris offers the Aquis with either a bracelet or a rubber strap, another highly personal choice. Either way, you cannot go wrong with a proven diver from a dedicated tool watch company.
2. Zenith Defy Classic
When Zenith revealed their newest Defy, the Classic, I was immediately a huge fan of what they had created. Zenith always strives to be at the cutting edge of its tech, and the new Defy Classic is a simple choice that embodies an adventurous summer choice. You can choose the Classic in either a skeleton dial or "Zenith Blue" (I think the blue is a stunning color that will mix with the spirit of the warm weather very nicely). Though it has nothing more than time and date functions, the case shape alone is refreshing from a world full of people wearing the usual Royal Oak or Nautilus. If you want to be original and make a statement, a Zenith is a wise choice. Just look at the edges on this case. It is a beautiful timepiece that can also be worn up or down all summer long, keeping you cool in the blistering heat with that icy blue dial.
1. Rolex Submariner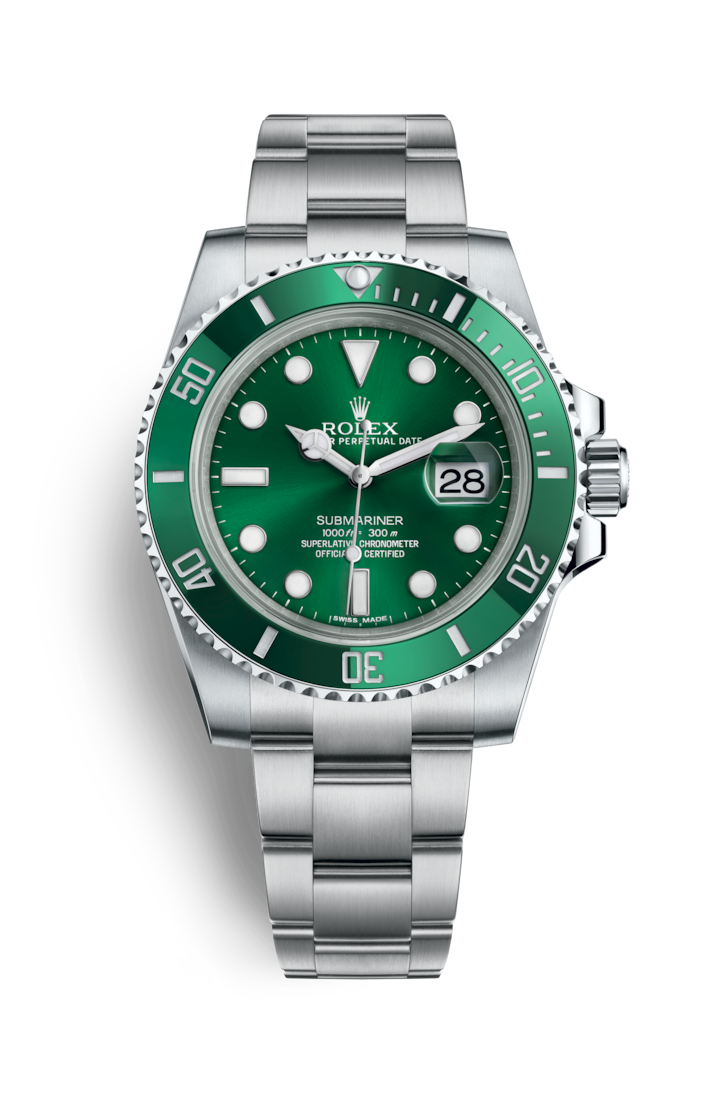 This legend needs no formal introduction. While I am admittedly not a fan or Rolex or their business practices, one cannot deny the effect that the Submariner had on the industry of daily watches. Ever since the Submariners conception over 60 years ago, it has been recognized as the penultimate timepiece for those on the go. Maximum watertight abilities combined with its reserved look provide us with a watch that truly cannot be beaten when it comes to finding the perfect summer watch. People have lost sight of what the Submariner was originally intended to be used for: pure adventure and chaos. There is no doubt in my mind that you could go and buy a submariner and it would be the pinnacle of a summer sporting watch (as well as your grandson and great-grandsons). While we face the issue of lack of individuality with the Sub, one should remember that this is not a statement watch. It is through and through the classic tool watch, and will be so forevermore. Rolex is no stranger to the land of reliability and style. You won't find a better representation of a watch designed for abuse.
While you read that list you may have come up with many other options for your ideal summer conquest watch. The five chosen above represent the best of all worlds for a daily beater that you can still find the time to slow down and appreciate. After all, that's what we do. We find reason in our watches. We validate them and we idolize these objects of our affection. Why not make your summer of 2018 special and try out one of these five fantastic watches? Your adventurous side is waiting. Will your watch hold up to the test?