Girard Perregaux isn't a brand that immediately springs to mind. I must confess, they'd completely fallen off my radar when I wrote the recent Top 5 Smart Casual Sports Watches article. You'd need to take a close look at Girard Perregaux, but when you do, you'll see a world of detail that other companies can struggle to offer. Regarding rarity as well, it doesn't get much rarer than a GP watch unless you're looking for an excellent vintage piece. Complicated GPs are rare, and a tourbillon version even more so, welcome to the Laureato Tourbillon.

Inside this svelte yet modern sized (43mm) titanium case is an absolute belter of a movement, the calibre GP 09510-0003 has been created entirely by the staff working in the company's manufacture in La Chaux-de-Fonds, Switzerland. The movement is automatic winding, with a micro-rotor to allow you to see as much of the Côtes-de-Genève decoration on the movement as possible through the sapphire caseback. Concerning technical specs, the movement is built from 322 components, there are 33 jewels too, and the watch runs for at least 47 hours. The tourbillon in this timepiece is located at the somewhat traditional 6 O'clock position, is visible on the dial and suspended in place by an elaborately finished titanium bridge.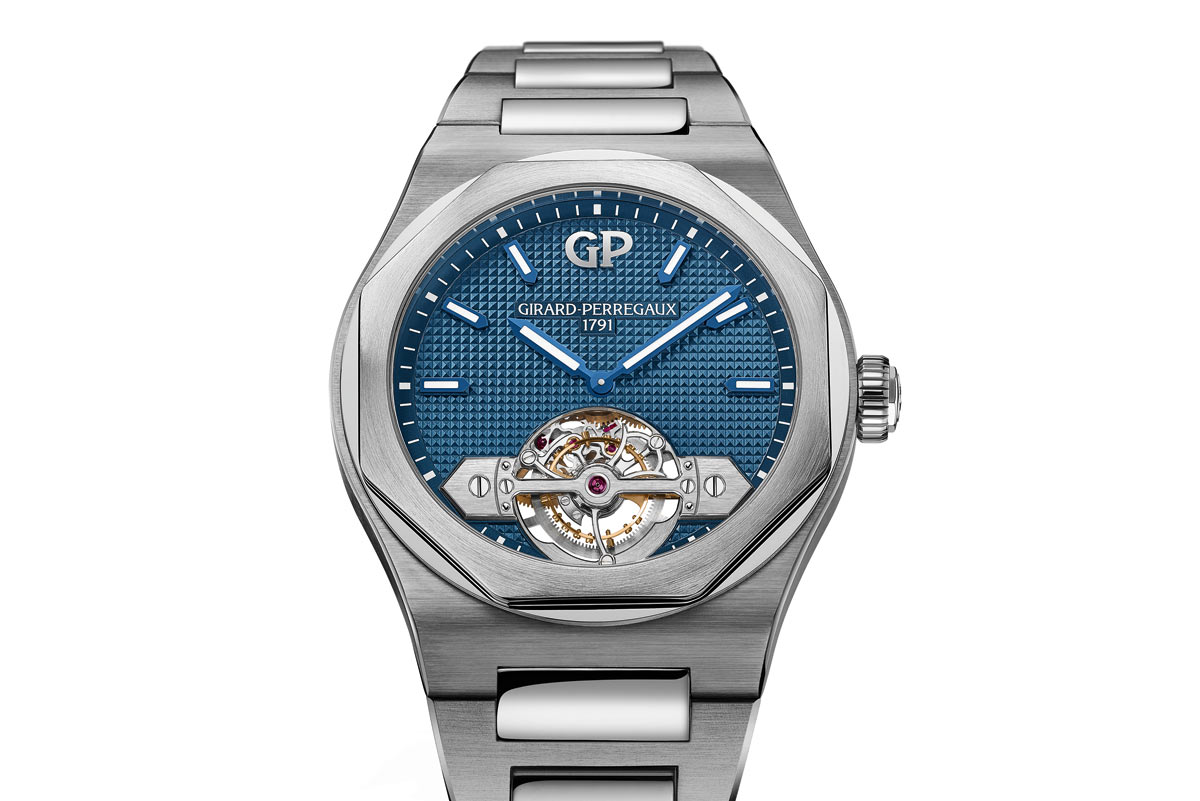 The rest of the watch is business as usual, but it's a very high-class business, like the CEO or something. This isn't the ordinary watch you'd see around the office, and it belongs to the executive who lives in an art-deco house overlooking a valley who drives an old Citroën or an old Lancia. You have to be in-the-know regarding watches to even think about GP, which plays to their benefit as they will end up with unique clientele that love watches, instead of loving to pose with their watches. The owner of any Girard Perregaux watch has a unique story to tell (and indeed a few exciting watches to pass down), but the owner of a timepiece like this Laureato Tourbillon is to be taken seriously, though their light-hearted banter and general acceptance of other 'lesser' watches belie this.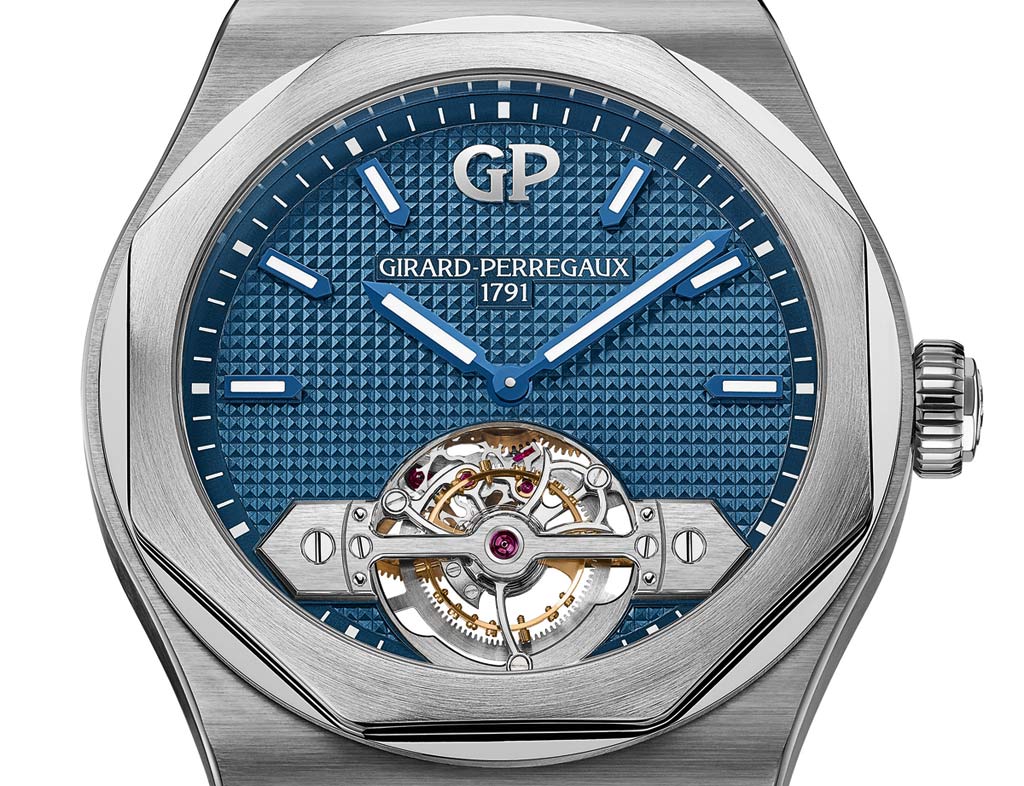 They also need to have quite a bit of cash sitting around burning a hole in their pocket. While I don't have specific pricing information for this watch yet, it'll cost a pretty penny when it's on sale, and the resale value will not be anything like the initial RRP. The smart CEO who did accounting in university may, therefore, wish to wait while a fellow executive suffers the depreciation costs.
In a world of Royal Oaks and Nautiluses and whatnot, it can be hard to think outside of the box; perhaps this will be a reminder of why we should look further afield. After all, the more effort you put into looking for something, the greater the eventual end will feel. Visit Girard-Perregaux here.