A couple of years ago, Piaget showed us their Ultimate Concept watch, the thinnest mechanical watch ever made. It was a technical marvel, but alas, only a concept. Unlike historical concepts like the Lamborghini Marzal or DS E-Tense, the Ultimate Concept watch was never designed to be just a concept. Although, Piaget did ask that nobody touched it at SIHH in 2018 for fear that it would bend (apparently, that's a common problem with skinny watches, who knew?).
Now though, in 2020, it's here and openly available to all, sort of. It's not limited in production by the manufacturer, but more by the fact that it's so dang hard to make they won't be making many of them. They won't be cheap, either, but you can customise them. Piaget says that there are over 10,000 possible combinations of colours you can have, and customers are free to choose what colours the strap, hands, movement plate and subdial come in.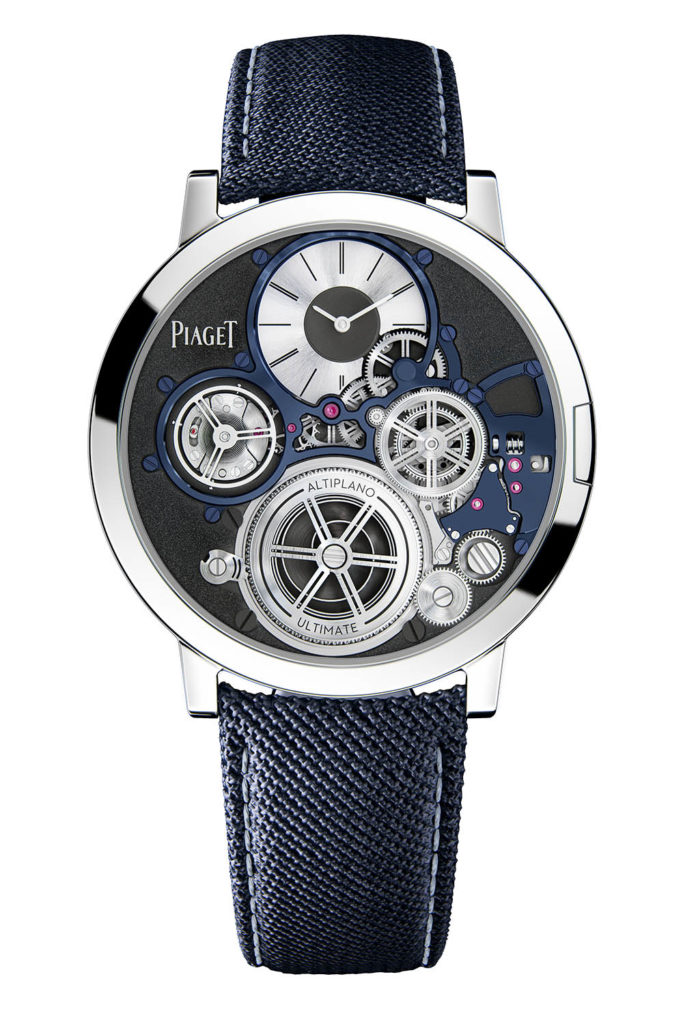 The main selling point, though, is that this watch is thin, incredibly thin. Bulgari's thinnest watch is the classic Octo Finissimo, which is 2.35mm thick. Meanwhile, Piaget's thinnest watch used to be the Altiplano 900P which was a whopping 3.65mm thick. The Ultimate Concept undercuts them both at only 2mm thick.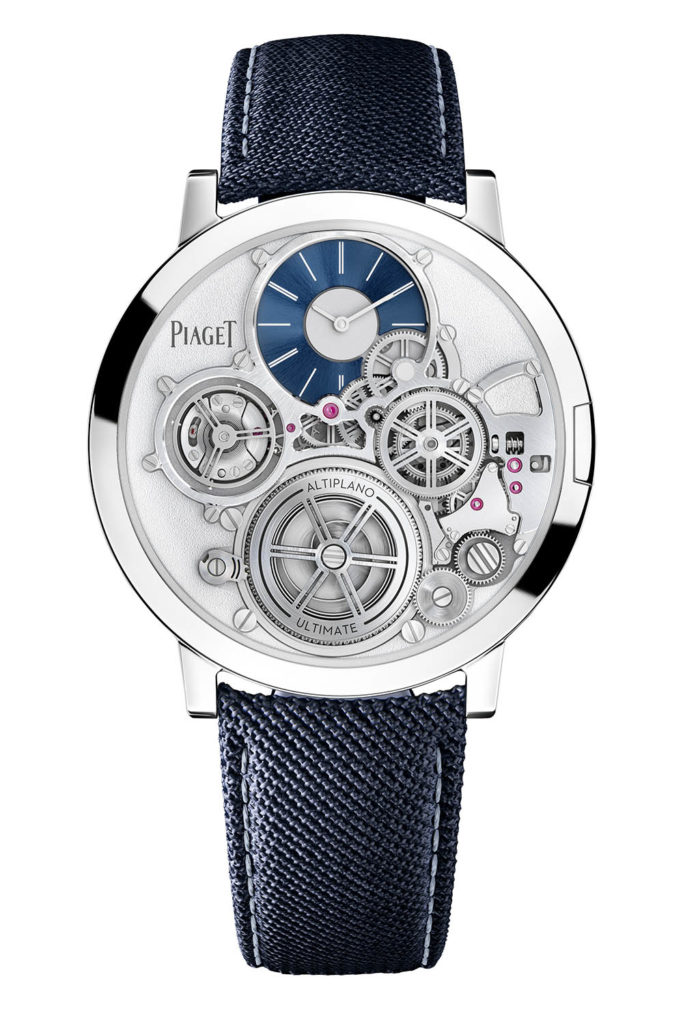 To get to that, Piaget had to take some radical steps. While Bulgari's Octo Finissimo uses a traditional movement layout (albeit very thin) with bridges and plates and so forth, the Ultimate Concept carries on from the radical step taken with the 900P. It uses the caseback as the baseplate for the movement, with the components built on top. Built into the caseback is a new regulating system that uses ball bearings to secure the balance wheel in place, instead of a traditional balance cock or bridge. All the gears have been on a diet, so they are super-thin yet durable as well. The crown has vanished into the side of the case, the only real place for it on a watch with these proportions. Even the crystal needs to be extremely thin, and it is at only 0.2mm thick.
Despite these proportions, it's not a big piece. Piaget could've solved their problem quite easily by making the diameter of the watch larger, but they didn't. It's 41mm in diameter, but only 2mm thick, and yet it has a 40-hour power reserve and a 4Hz beat rate. The strap is thin as well, it'a 1.5mm thick. 
There's no pricing available yet, but if you know you can afford one, then there's nothing stopping you placing an order (nothing that isn't microscopic, anyway).
Visit Piaget here.