Earlier this year, Omega unveiled the Seamaster Planet Ocean Ultra Deep, which could go down to 6000m below sea level. This makes it one of the deepest commercially available scuba diving watches, much deeper than the Deepsea Sea-Dweller from Rolex. Well, Rolex wasn't going to let that one slide for long now, was it? Okay, granted, I don't think either Rolex or Omega were aware of each other's developments at the time, and both Omega's offering and what we're about to see from Rolex are very excellent watches, but we can't help feeling like this is Rolex showing the world who's boss.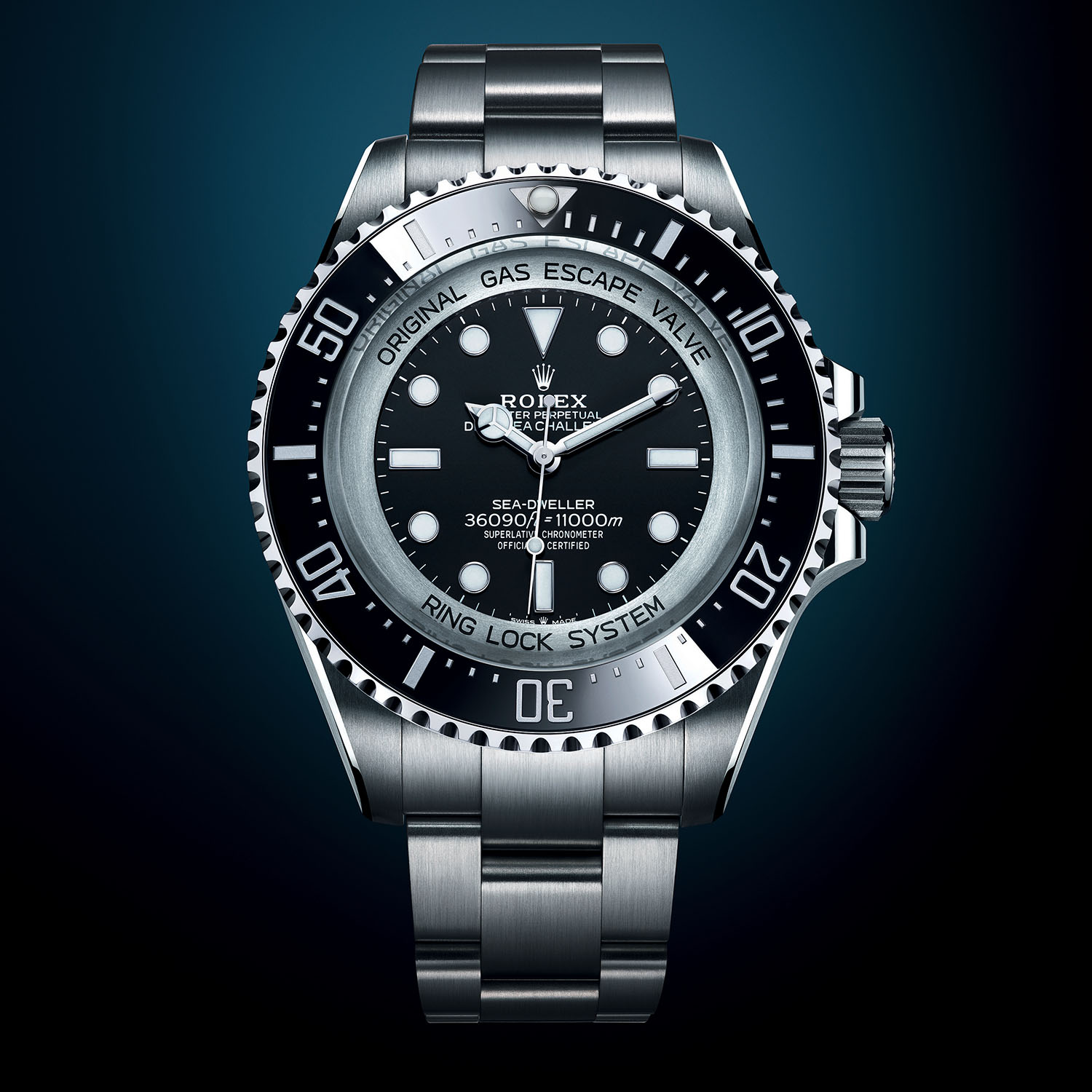 The watch in question is the Deepsea Challenge RLX Titanium. It's the first watch from Rolex to have a titanium case and titanium bracelet, and it's the first commercially available diving watch from the brand that can dive down to 11,000m. Sure, Rolex has made watches that go down to the bottom of the deepest part of the ocean, the Mariana Trench, but that was a special piece made for the job. What you see here is a serially-produced watch which can go down that far but can be bought from a Rolex dealer.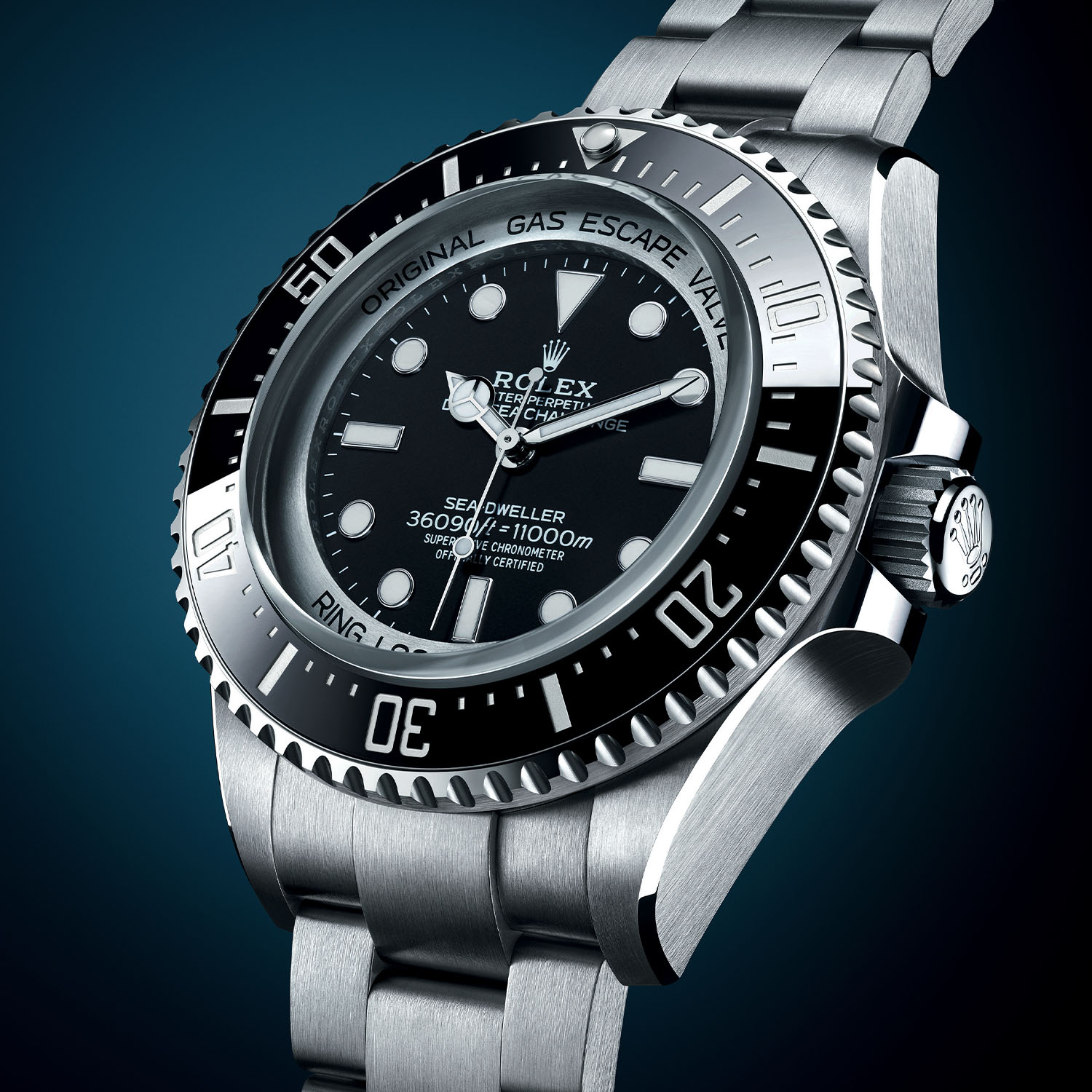 The reference 126067 measures 50mm x 23mm, which is needed to go to extreme depths. This watch isn't oversized for the novelty factor, it's this big because it needs to be. Thanks to the titanium used instead of stainless steel, it's 30% lighter than the prototype used by James Cameron when he went down to the bottom of the Trench in 2012. The crystal of the 126067 is slimmer than that of the prototype as well, but it's still 9.5mm thick to resist pressure. Rolex even had to work with Comex, a firm specialising in maritime engineering and deep diving work, to develop a rig capable of testing the watch to 11,000m.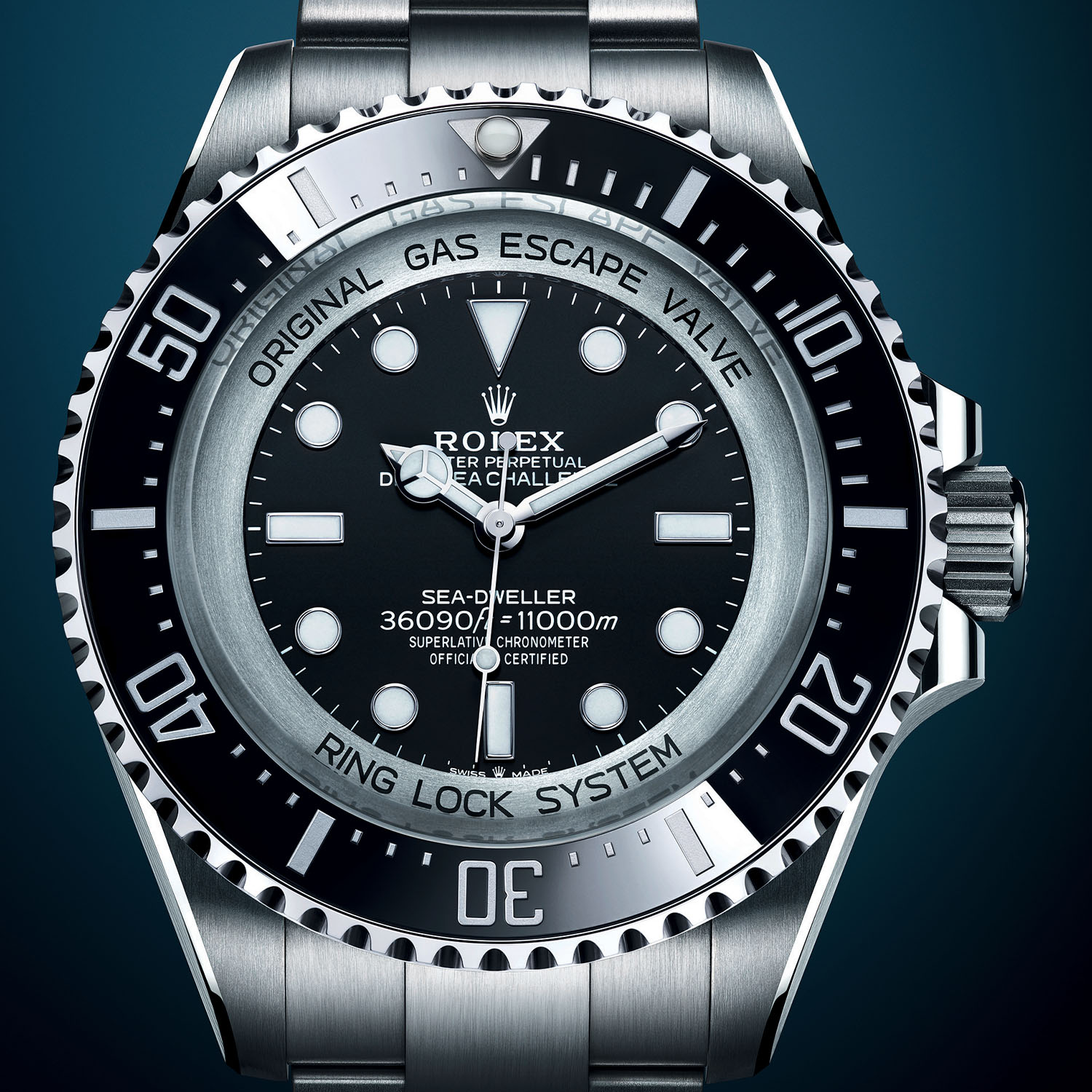 Perhaps the best part about this watch is that it still looks like a Rolex. An enormous one, yes, but the black dial with round markers and the black ceramic bezel are all Rolex diver hallmarks. The watch comes on the classic 3-link Oyster bracelet with a Fliplock extension link, Glidelock adjustable clasp and Fliplock security bar to keep it all there. Inside the watch is the self-winding calibre 3230, used in the Submariner no-date, amongst other watches. It features a 4Hz beat rate with a 70-hour power reserve. Thanks to the Chronergy escapement, the power reserve is long, and the watch is highly accurate, tested to within +/- 2s per day.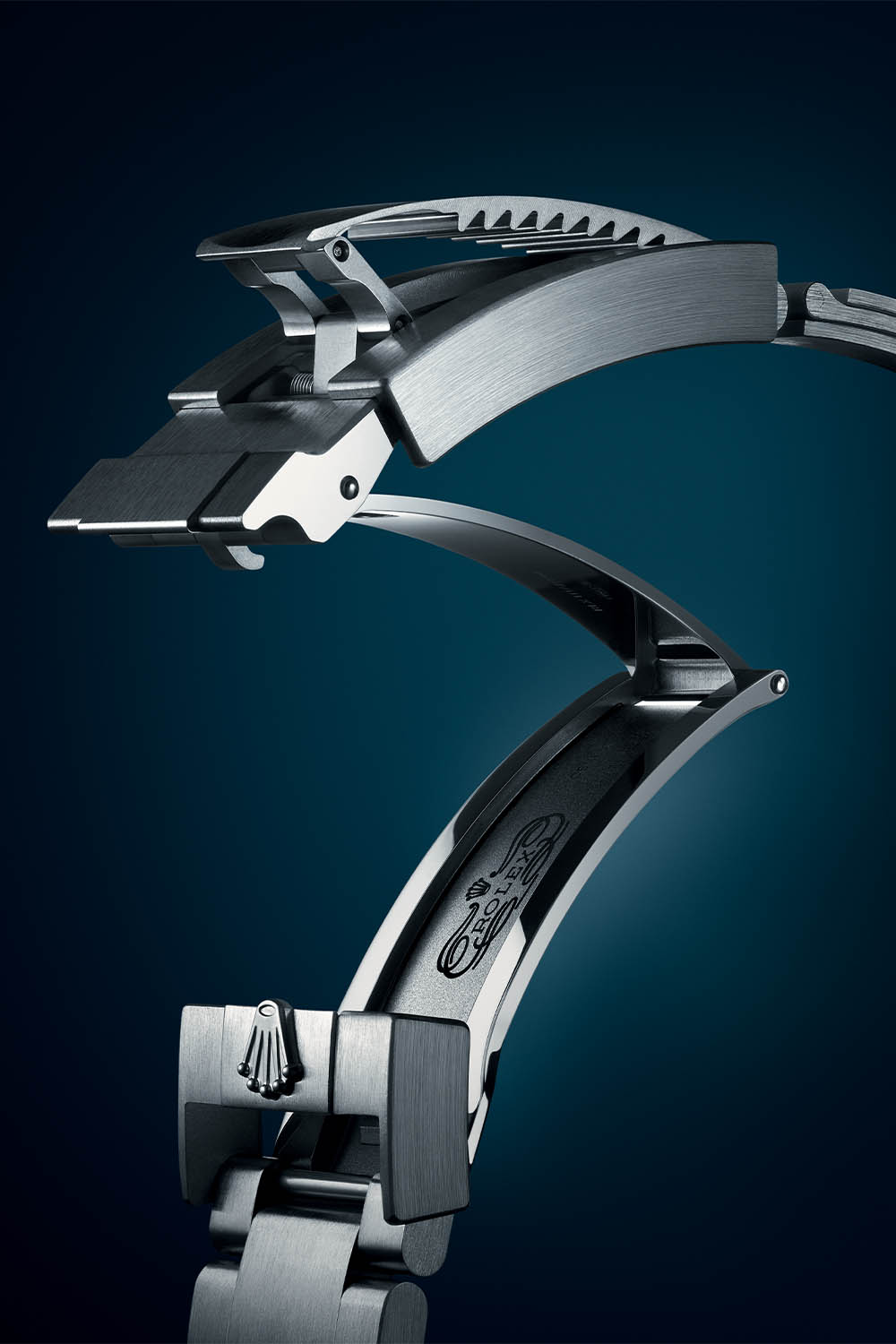 The watch will be available sometime in November of 2022. It's a part of the main collection and will cost $26,000.
Visit Rolex here.