Ladies watches have become something of a growing market, albeit a slow and quiet growth but a growth all the same. Perhaps this has something to do with the staff at companies, many heads of watchmaking or just leaders of the brand are female these days, we've even interviewed a couple of them from the likes of Piaget and Fabergé. Now, Jaeger-LeCoultre, which has a female CEO, releases three new versions of its watch line which is specially dedicated to women, the Rendez-Vous.
Celestial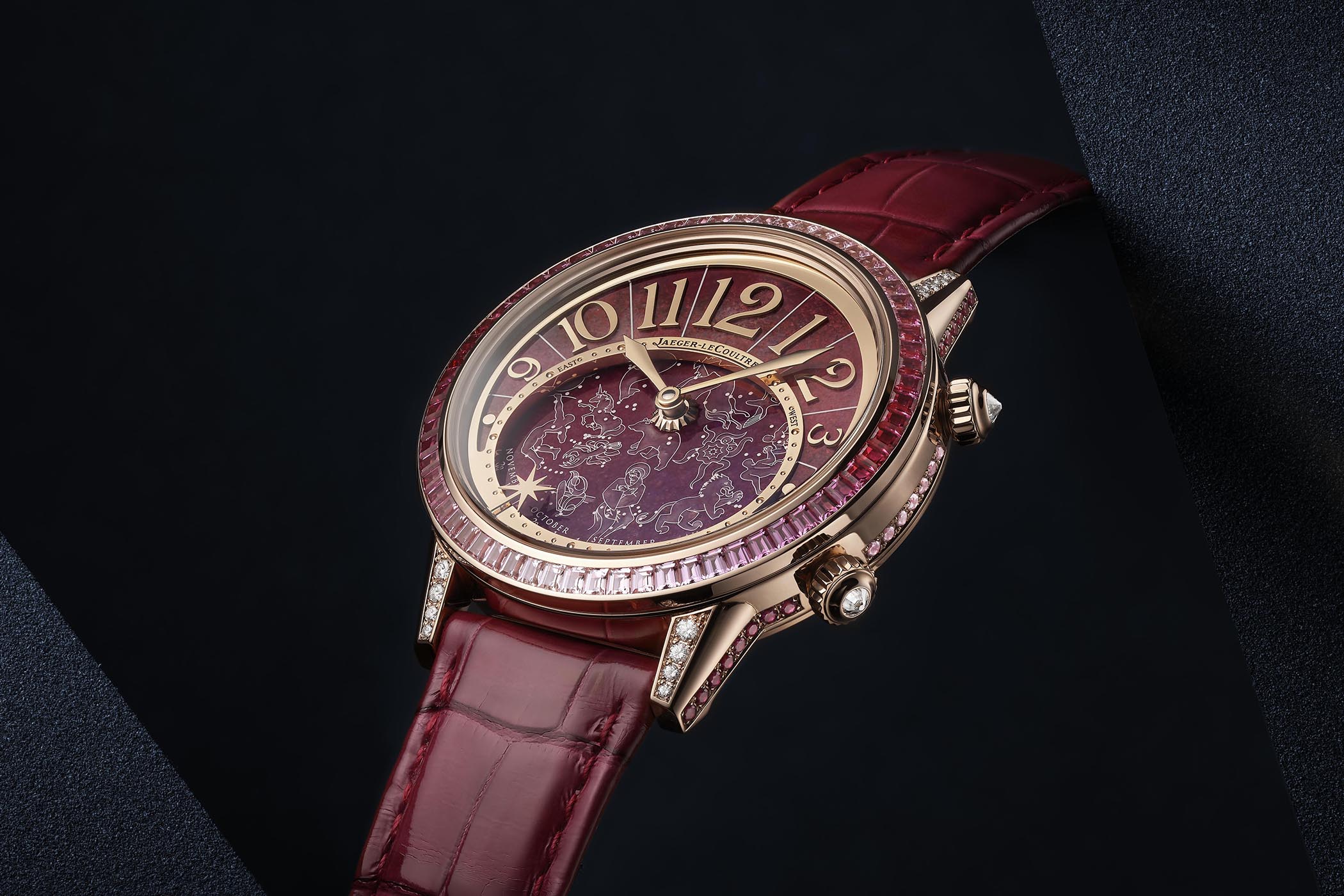 First off are two watches with virtually the same complication but different execution. The new Rendez-Vous Celestial watches offer an awe-inspiring glimpse at the rotation of the heavenly bodies above us but in wrist-wearable form. I feel that the hands for the time may become an accessory here on this watch mainly because the celestial display takes up so much of the dial the eye will naturally look at that first. What a display it is too, the enamelled constellations of the northern hemisphere have been inlaid onto a base of a glossular stone which has been given a thick polish. That is, at least, for the red version of the watch. There is also another colour being offered, in the same rose gold case but this time in a white setup with a mother of pearl sky chart.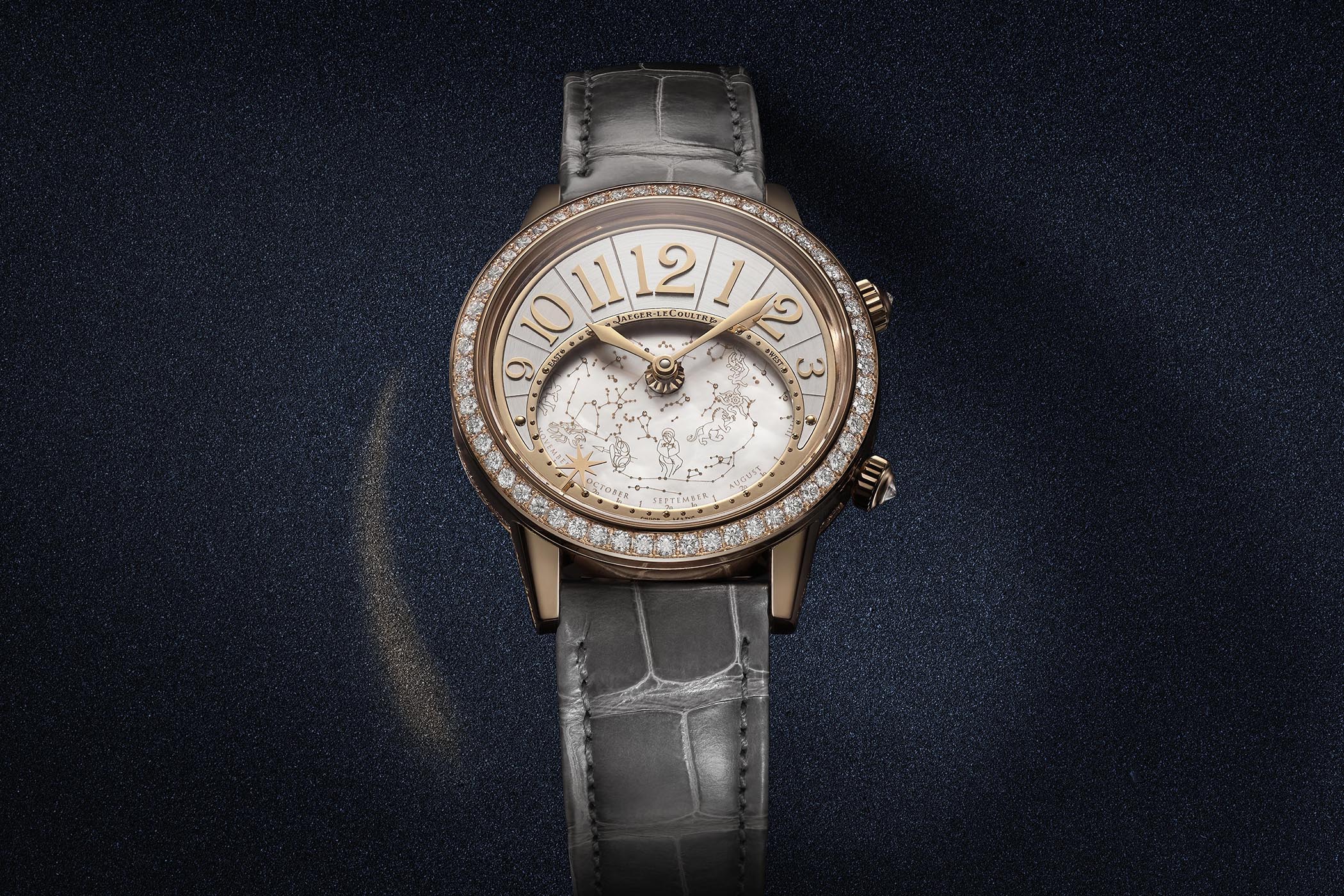 Both of these watches feature a diamond set bezel, case side and crown with a total of 1.86 karats on one piece alone. The cases are 37.5mm in diameter, and the power reserve is 40 hours. Because these watches are mechanical (lots of ladies watches aren't, believe it or not, even those from Patek Philippe in the Twenty 4 line), there is a sapphire crystal on the caseback which shows an elegant if slightly conservatively decorated movement. JLC went to all that trouble to give it a hypnotising dial side and then plonked in an 809/1 calibre. Still, it's exquisite.
Tourbillon
High-end complications are one of the many specialties found at Jaeger-LeCoultre. JLC is adept at making tourbillons and proves itself once again by adding in a tourbillon to its Rendez-Vous collection. In fact, it's adding two tourbillons to the collection, as the new Rendez-Vous Tourbillon will either come in a white gold version with a blue dial, or a rose gold version with a silvery mother of pearl dial. Interestingly, that one has more diamonds than the white gold watch, as it has diamonds on the sides of the lugs which equate to 241 (2.8 karats of) diamonds. Whereas on the white gold version, you're stuck with a plebeian 215 (2.52 karats) worth of diamonds, rats.
Still, there's a lot to love about the watches; the automatic calibre 978 has been given a dose of pizazz that makes the watch real eye candy. The case is rather large at 39mm though, which begs the question as to whether a lady would be better suited to a complicated gents piece at this size and price point. Both of these watches come under Jaeger-LeCoultre's 'Métiers Rares' moniker, meaning that it's a rare craft. They're not wrong, these watches are expensive and extremely opulent, a worthy addition to the Rendez-Vous line. For more info, visit Jaeger-LeCoultre online.