The Reverso from Jaeger-LeCoultre is an undeniable icon of the watch industry. It was initially designed for polo players who ride around on horseback using mallets to hit a hard ball through a goal to score points. They complained to a local representative (they were in India at the time) of a small Swiss watchmaker that the crystal of their watches would often get smashed during play. That watchmaker decided that to fix the issue, they would invent a watch that could flip over to protect the crystal when needed, and the Reverso was born.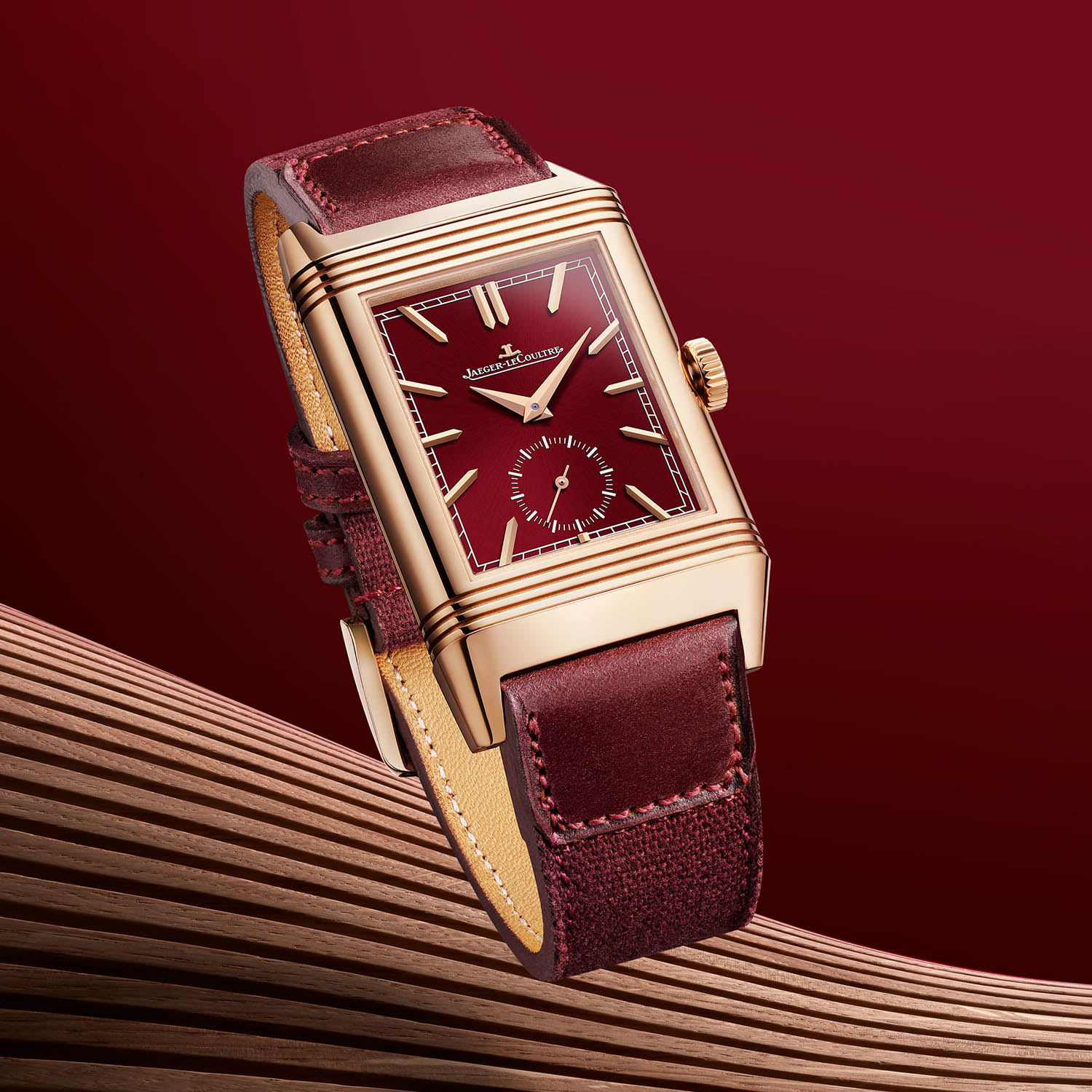 While the Reverso may not be strictly seen as a sporting watch today (I'd argue that it still is), it has at least given Jaeger-LeCoultre some room to get creative with their designs. Without the need to protect the crystal from flying balls, heavy mallets and angry horses, they can use the other side to display more information.
What you see here is a special limited edition version of one of these two-faced watches, designed in conjunction with Argentinian bootmaker Casa Fagliano. Jaeger-LeCoultre has worked with Casa Fagliano before, and this new one is another entry into a list of limited-edition watches that you should buy immediately.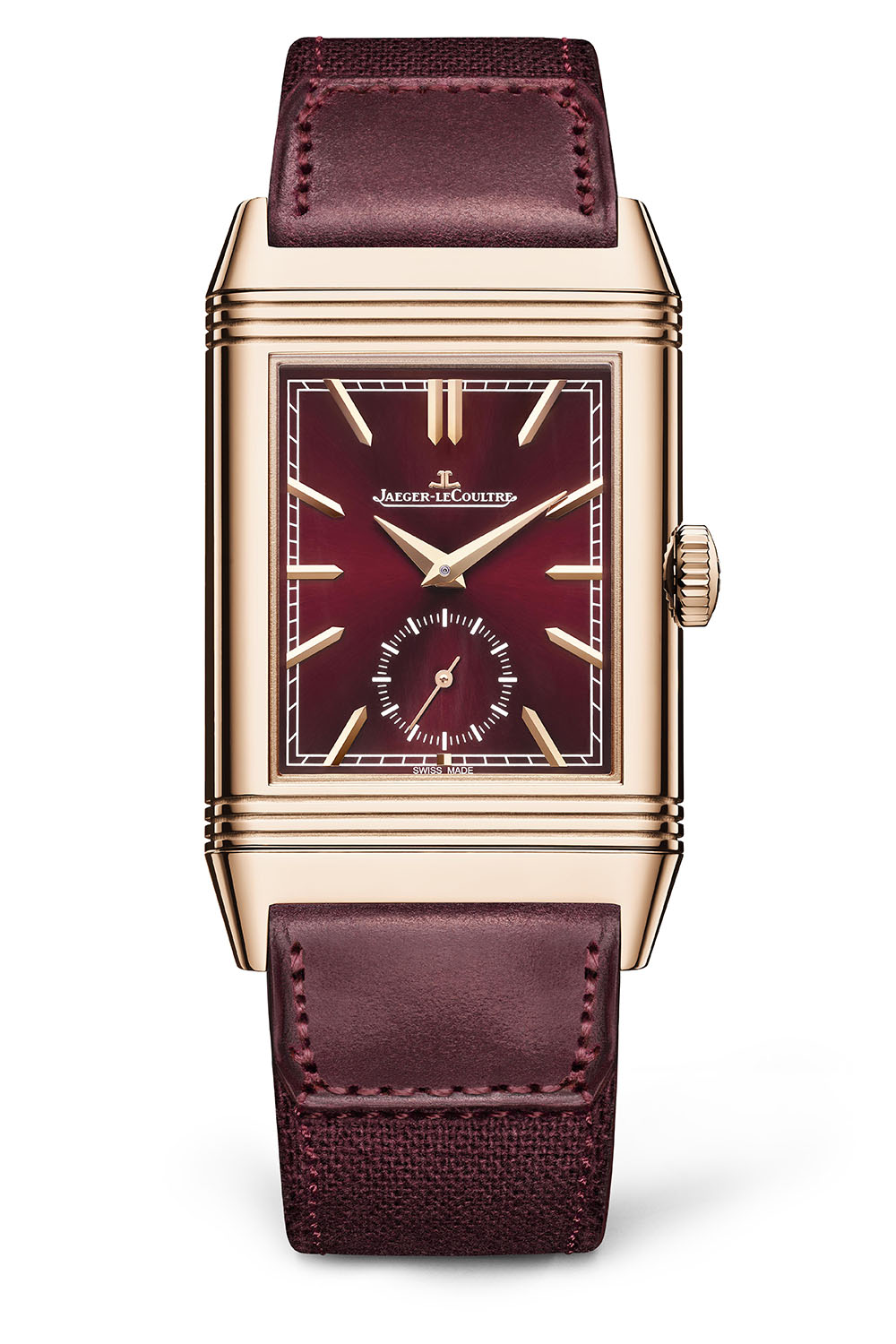 I love the way this looks. The burgundy dial of the watch is superbly simple and matches the cordovan leather strap brilliantly. The 18k pink gold case contributes to a subtle warmth found in very few watches these days, and it works a treat. However, if you reverse the Reverso (get it?), then you are treated to a silver dial with plenty of hand-applied clous-de-Paris guilloché.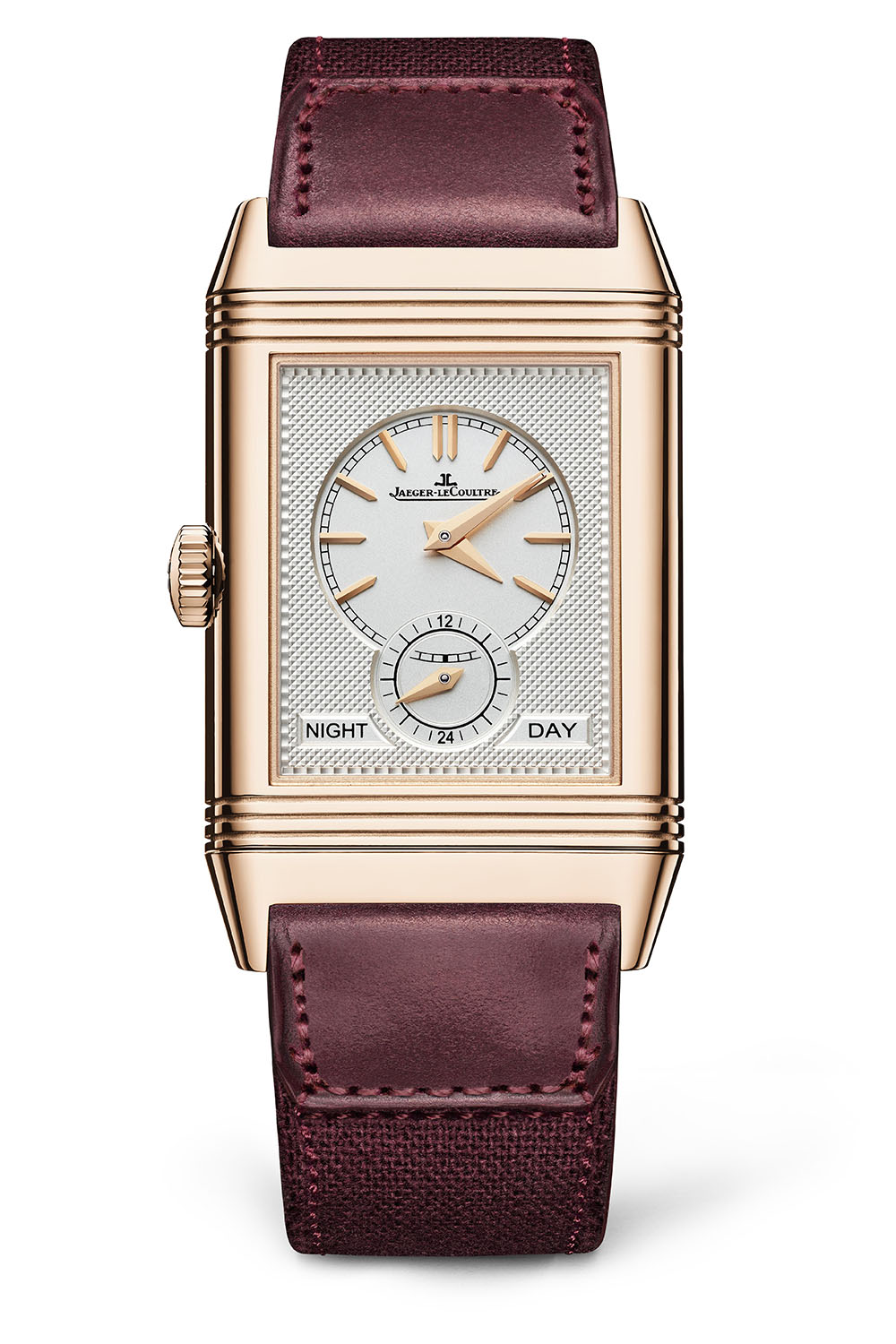 This second side can be used to display a second timezone if you need it to. It also displays whether it's day or night thanks to a 24-hour subdial, whereas the burgundy side has a classy small seconds display. Both sides are powered by the same movement, the calibre 854/A2, which is a manually-wound movement that's rectangular in shape with a 3Hz beat rate and a power reserve of 42 hours.
The watch measures in at a tasteful 47mm x 28.3mm x 10.3mm and offers 30m of water resistance. This watch screams art deco, particularly in its pink gold form which I happen to love. As you might imagine, being a watch made hand-in-hand with exquisite leatherworks, it's limited in production. Only 190 of these will be made, and they are priced at $23,900 apiece. Can't argue with the looks, though, this one has got 'em and then some.
Visit Jaeger-LeCoultre here.